When I moved to Yorkshire, there was a vast crater in the middle of Bradford. It was meant to be the site of a new shopping centre but, for a decade, became a symbol of broken promises, false dawns and Bradford feeling left behind again.

Perhaps unfairly, it came to mind as I planned this article about the development of Bradford Park Avenue cricket ground.
If we rewind to 2015, exciting plans were revealed for a multi-million-pound transformation of Park Avenue.
Over five phases, costing £5.5 million, the derelict stadium would have new nets, practice wickets, the square relaid to first-class standards, fresh scoreboard, security fencing, CCTV, community pavilion with changing rooms and a restaurant catering for 250 diners plus 1,000 seats for spectators.
That's not all… the East Stand was to get boundary wall repairs and 4,000 new seats. Add in ECB-approved floodlights and that's one heck of a proposition.

All due to be completed by 2019 says the article on Yorkshire's website.
Much was made of this timescale with the 50-over World Cup in England and suggestions that Bradford could host Yorkshire games with Headingley's capacity stretched.
While enormous progress has been made and the people of Bradford are doing tremendous work in areas I'll come on to, we are a long way short of what was promised.
I can't shake the feeling that if a project of this ambition and scope had been unveiled for Leeds or London, it would have been completed sooner.

Now, I used to watch club cricket at Park Avenue before a spade had been struck in anger and the ground has had a huge investment in time and money since.
Unfortunately, Covid-19 has since turned a delayed project into one that could be curtailed for many years.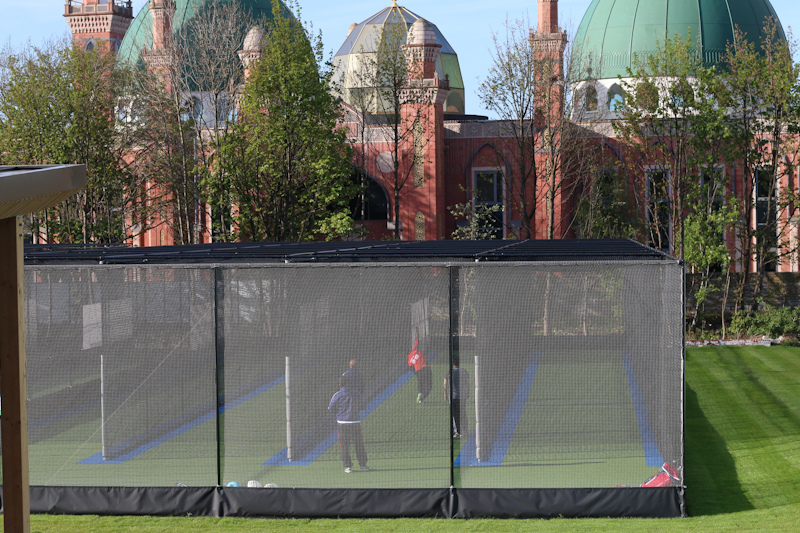 The outdoor cricket nets facility is as good as any you'll find in the country and when we came out of lockdown on 29 March, the following week saw 500 Bradfordians use it.
That's unquestionably Park Avenue's success story. Despite the fact that only two of the five phases have happened so far, community involvement is massive.

While there was talk of Yorkshire returning there again, the carrot of professional cricket always felt a little unbelievable to me. I do think fan engagement through the Northern Superchargers and Yorkshire County Cricket Club is a missing link too.
Nonetheless, and somewhat ironically, the surface has had major surgery and is now fit for first-class cricket, complete with two hybrid pitches.
Nasa Hussain, the groundsman at Park Avenue, is a popular figure in Bradford cricketing circles and keeps it looking tip-top, as my Facebook timeline can testify.
The fear was that this shiny gem in the city would be taken over by Yorkshire and the community would not get the usage the shortage of cricket grounds had so urgently identified.
The Northern Diamonds women's team and Northern Superchargers men's squad have both trained at Park Avenue but with no interruption to its regular use.

I recall a chaotic event at Park Avenue where Joe Root, Jonny Bairstow and Adil Rashid attended the unveiling of the first stage. The teeming crowd that day represents the tip of the iceberg as to the appetite for cricket in Bradford.

So… a work in progress and allow me to park my cynicism and tell you about the abundance of cricket played at Park Avenue all the time. Because there is a lot going on.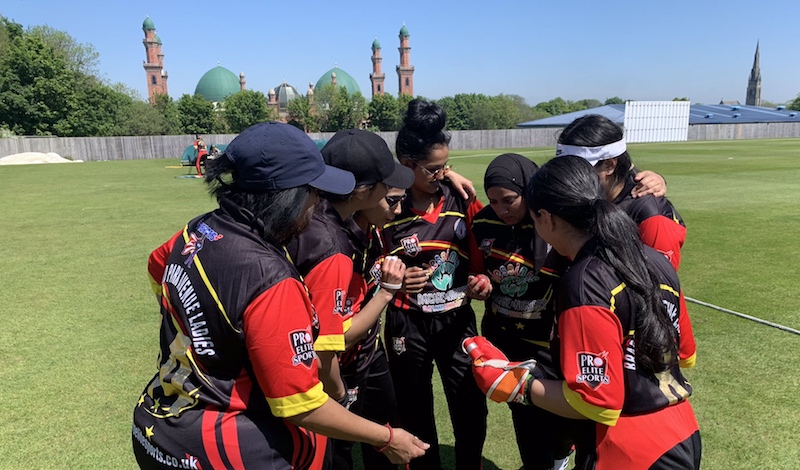 Bradford Park Avenue Ladies Cricket Club recently celebrated their second anniversary; a young cricket club who now have teams in the Super 8's and Division Two of the Yorkshire Women and Girls Cricket League.
They hosted their debut softball festival recently with seven teams from Yorkshire heading to Park Avenue, won by Alwoodley.

Seven other cricket clubs use Bradford Park Avenue from local leagues like the Quaid E Azam League, Dales Council League and Bradford Sunday School Mutual League. Likewise, University of Bradford and Bradford New College both use the facilities too.
---
There is a recognised shortage of cricket grounds in the Bradford metropolitan area and the criticism was about spending millions of pounds at one venue rather than sharing the distribution.
---
Well, while funding for the Park Avenue project is on pause, I see work is starting in autumn on nine Bradford Council-owned sites to provide free cricket provision.
Alistair Shand's feature for the Keighley News revealed that non-turf wickets will be provided in Cliffe Castle Park and at Highfield recreation ground.
There's also going to be four-lane cricket nets earmarked for Marley Activities and Coaching Centre. It ought to be acknowledged that renovating facilities and maintaining them (like outdoor artificial surfaces) needs to be thought about too as they soon become overgrown with weeds and not fit for purpose.

That said, things are happening – and will continue to – despite my sense of indignation.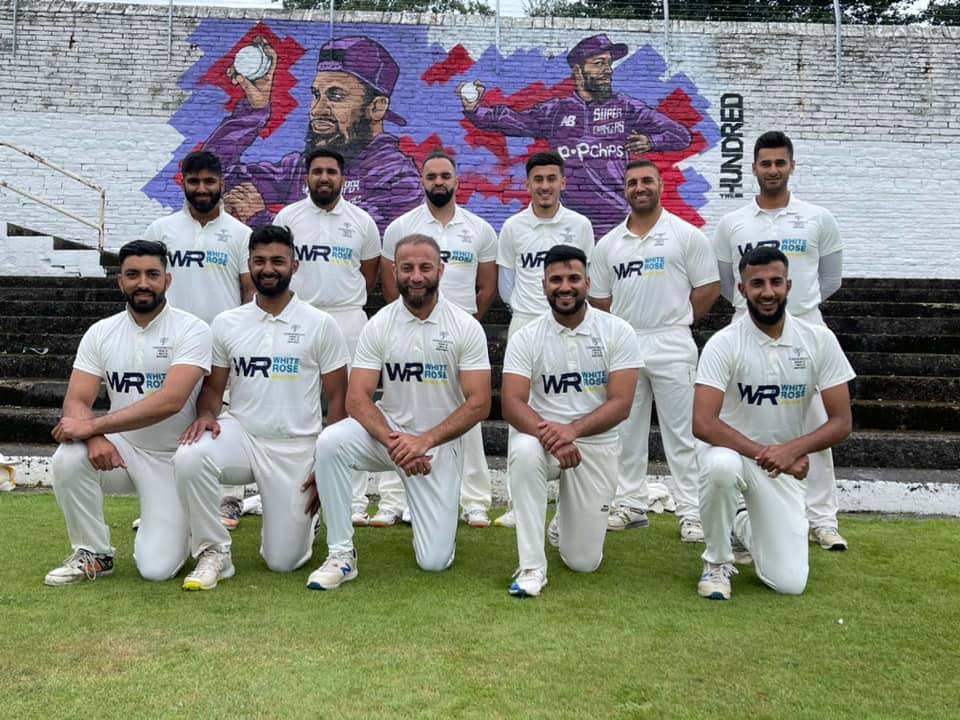 Park Avenue Bradford Community Cricket Festival
Meanwhile, the annual Community Cricket Festival in Bradford took place late July across the working week, with a Yorkshire Asian Select XI maintaining their unbeaten record against the MCC.
It is an impressive collection of matches from Bengal Tigers vs Regal Lions in a T20 to a 30-over Bradford Council inter-faith fixture.
Paul Rowbotham, Yorkshire County Cricket Club's Projects Manager, explained to me that the Bengal Tigers XI are the first cricket club in Bradford formed by players from a Bangladeshi heritage using the network of BEAP – a local community organisation.
---
Yorkshire CCC has helped BEAP work with their network in Lancashire to create a league so Bengal Tigers could compete against similar teams.
---
During Park Avenue's Community Cricket Festival, their CEO Humayun Islam ran morning sessions on the outfield.
Park Avenue offered its facilities so the team had its first home venue and the Tigers also had a number of coaches get their coaching qualifications to enable their youngsters to improve.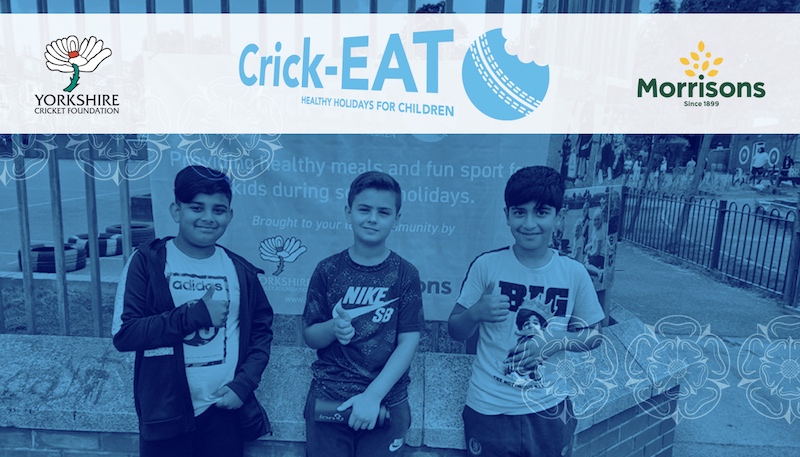 Crick-EAT – Tackling holiday hunger
Bradford Park Avenue was one of the 12 sites chosen for the ambitious and frankly remarkable Crick-EAT programme, run by the Yorkshire Cricket Foundation (YCF) and supported by the Morrisons Foundation.

That's over 20,000 free meals and 1,000 hours of cricket for children and families from disadvantaged backgrounds across Yorkshire.

It is helping to tackle a significant problem for many families who rely on free school meals and are left short during the holidays.
As part of this, cricket sessions delivered by the YCF underpin Crick-EAT with games and activities during the morning.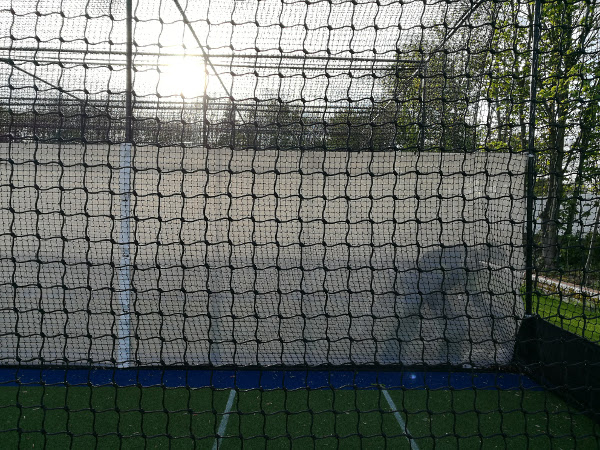 What will the next 5 years bring in Bradford?

I guess the point, apart from highlighting all these projects that you may not have known about, is to stress that Park Avenue is now a thriving cricket centre for thousands of adults and children.
I've re-written this article dozens of times in my head and admit to being partly mollified by speaking to those who deliver cricket in the city.
I talked to Mark Arthur, Yorkshire County Cricket Club's Chief Executive and a man who has made his tenure about galvanising grassroots cricket and the importance of the county's outgrounds in this vision.
He described Bradford Park Avenue as a 'work in progress' though steps have been made to ensure the Management group who oversee its running is representative of those in the city.
According to Arthur, he has stepped down as Chairman, replaced by regeneration consultant Yaseen Mohammed, while Parveen Malik, Yorkshire Cricket Board trustee and stalwart for Bradford Park Avenue Ladies, is also involved.
'We're looking to become a pilot scheme for a new MUGA (multi-use games area) and might get investment in the winter for an under-cover MUGA with lights.'
The grassy area next to the cricket nets has been used for archery and various other ad-hoc things but a MUGA means the site is no longer confined to a typical cricket season:
'That'll enable us to attract more boys and girls playing softball cricket in a safe and controlled environment.'
Primary schools in the local area that don't have sports facilities will be able to come to Park Avenue all year round.
---
The original scope for Bradford Park Avenue's pavilion didn't cater for indoor nets (which is now the current thinking) but all depends on when the ECB re-starts capital infrastructure projects.
---
At the moment, the cricket nets can be used for free and hiring the ground is £100 for a day. What was first proposed back in 2015 will need a restaurant and venue for weddings and events to pay for the upkeep of the site.
Arthur asserts that 'there was never a timescale' which might be bending the truth if you look back at statements in the public domain but regardless, you can see what's already being achieved in Bradford.
The next step is the costliest and the one that will define all of the promises that were made and need to be kept.
'If we do get the MUGA this winter, then we'll focus our minds on how we're going to raise six or seven million pounds, as a Trust, in order to build a pavilion that will finish the job.'
It is an exciting time for cricket in Bradford and there's no reason why many more, new to cricket or just looking for somewhere to play, can't make Park Avenue their home in future.
Enjoyed this read? Join thousands of cricket fans who get the Cricket Yorkshire Newsletter – exclusives, competitions, partner offers and much more straight to your inbox!

Do you / your cricket club want to find sponsors, fundraise successfully and grow your membership?
Learn simple, step-by-step methods to create incredible value for members, sponsors and funders.
Our Make Money For Your Cricket Club e-course is an enjoyable way to learn at your own pace.
It covers 4 modules with short video lessons:
Membership
Events & Fundraising
Sponsorship
Grants & Funding
Latest posts by John Fuller
(see all)