Technology is great – until it doesn't work.

The ECB's Play-Cricket platform where clubs across England and Wales display fixtures, results, scorecards and stats is under uncomfortable scrutiny.

There have been problems for weeks now, drawing stinging criticism from players, clubs and leagues.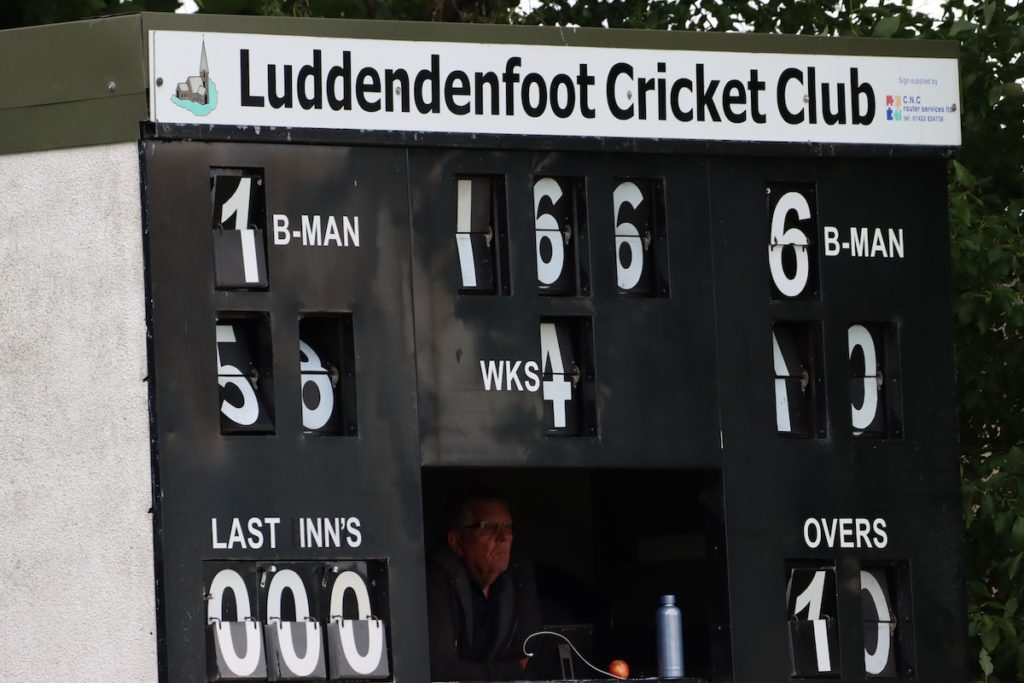 Live-scoring down

The focus is the live scoring service whereby cricket clubs share ball-by-ball updates, sometimes alongside live-streaming match footage.

Clubs have found that scores haven't updated – which obviously makes the whole thing redundant if you can't rely on the data appearing in real-time.

It led the ECB to issue an apology after the weekend of 22nd & 23rd April.

"Last weekend, the PCS Pro platform experienced performance issues relating to the publication & distribution of match data and video on Saturday 22nd April. This was seen on Play-Cricket with a number of matches failing to update with live scores."

The statement continued: "Throughout the day, the developers worked on this issue and fixes released ensured that the issue was not repeated on Sunday.

Further investigation, development and testing has been carried out throughout the week and the developers are confident that this issue is now resolved.

We would like to apologise for the inconvenience and frustration which was caused across the network last weekend due to this issue occurring and will be proactively monitoring the performance of PCS Pro with the developers throughout this weekend."

That could have been the end of it – but the problems have persisted over a second weekend of matches.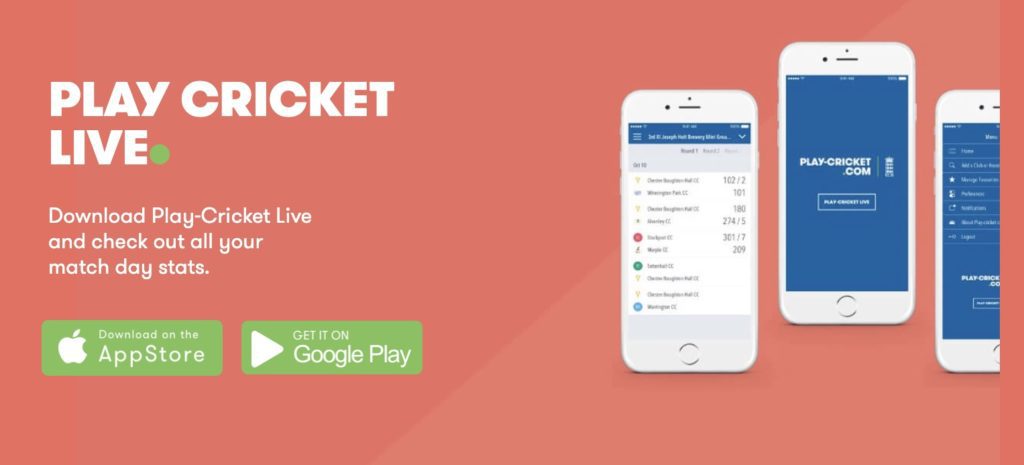 Context (but not excuses)

Some matches are being live-scored just fine. But many aren't. Many clubs are managing to score their games ok (without live-scoring) – but there are also reports of issues.

Now, no-one wants tech to fail, if I get the spinning wheel of doom when I'm watching The Mandalorian defend Baby Yoda on Disney Plus then it drives me up the wall.

But when these things do happen, it's all about the response.

The lingering question for the ECB is around adequate resources and proving that Play-Cricket's Live Scoring platform is fit for purpose.
This affects a huge amount of people in grassroots cricket and there has been a clear, strategic push towards live scores – which I agree with.

As you'd expect, the response from the recreational game has been blunt and damning:
Once again the ECB's Play Cricket Live Scores service was abysmal. We will continue to exert pressure for the system to restored to the level of service our followers deserve and have come to expect in recent years.

— Bradford League (@bclcricket) April 29, 2023
It's clear issues are not limited to a single problem on a single platform.

Clubs can live-score in a number of ways – i.e.) Using a laptop with Play-Cricket Scorer Pro or on Play-Cricket Scorer which is for tablet & phone.

Why on earth are those products so similarly named by the way? The Pro version is just for laptops? That makes no sense whatsoever.

You don't need me to tell you that it's not good enough.
I'm sure developers are working their socks off behind the scenes to seek and destroy those gremlins and extra hours pulled to find a fix.
I wouldn't want to be in their support team fielding all of the complaints. All I'll say is tech fails always grate but try and remember, there are human beings taking all those emails.
Believe Play-Cricket was playing up again for clubs today? Significant problem affecting thousands of clubs and oodles of fixtures. Time to go old-school for a bit? pic.twitter.com/vRWBh0LLQ3

— Cricket Yorkshire (@cricketyorks) April 29, 2023
A question of choice?

The trouble with being forced to use a system by a governing body, as is the case for clubs involved in leagues, is it's especially frustrating when it breaks down.

I tweeted about Play-Cricket on 29 April (above) and had loads of feedback publicly and via emails and direct messages. No-one wants to duplicate work by copying over scorebooks to Play-Cricket – but if Play-Cricket is down, what's the choice?

It's also not just inconvenient for fans following on their phones but actually stopping games in their tracks.

Sam Dixon told me via Twitter: "North Yorkshire Premier League insisted all teams in division one needed to live score. We needed to stop our game today because it went down. In my opinion, home scorer should do it live and the away team score in the book."
Bradshaw Cricket Club said: "We do both app and book both home and away but understand that it's not possible for all scorers – the away scorer on Saturday had never seen a book."
An interesting point of itself is that younger generations (there are lots of teenage girls giving up their weekends to score for clubs) are tech-savvy but have no particular need to do a course on the finer points of scoring Duckworth-Lewis in paper-form.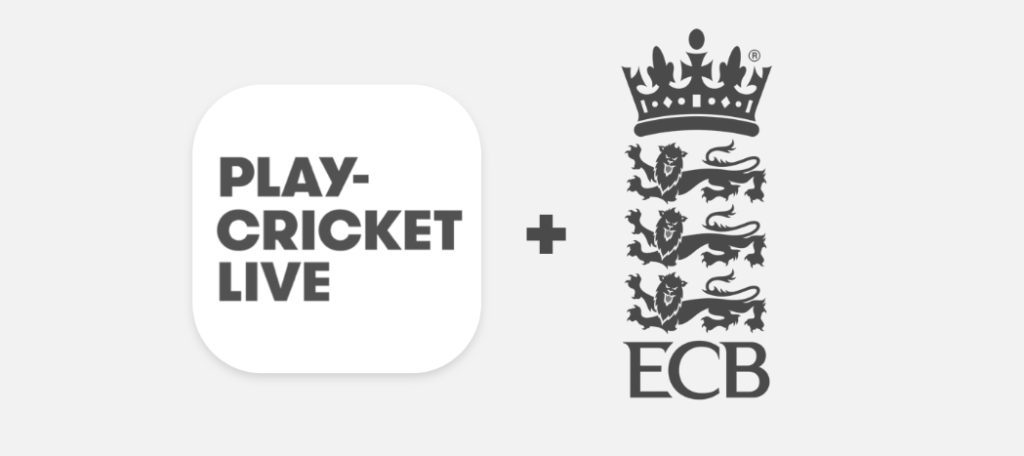 The latest on Play-Cricket

There has now been a further statement that's been shared from the ECB. It acknowledges login failures and downloading/uploading of results that are been urgently investigated:

"The initial issue observed on Saturday which impacted login and downloading and uploading of results from Play-Cricket in PCS and PCS-Pro has been investigated and identified with the developers of Play-Cricket. We are working with the developers in order to mitigate the risk of these issues re-occurring.
The issue impacting PCS and PC-Live users in regards to the apps' performance and login failures is still being looked into as a matter of urgency, work was undertaken on the day and over the weekend by the developers to stabilise the Apps which solved issues for some users, further work is now being undertaken this week."
Reliability and consistency are front-of-mind now but then across the full season.

It has to work. It just has to.

It ought to be noted that not all matches or clubs are affected but a significant volume of games continue to be. One Premier League club told me that about a quarter of the League's live games were functioning last Saturday which isn't acceptable to anyone – the ECB included no doubt.
The ECB's Play-Cricket site proudly reveals the volume of cricket using its system.

6,000+ clubs. 100,000 users. 160,000 matches.

Clubs and their supporters expect a better service and all eyes are on what comes next.
Latest posts by John Fuller
(see all)