Olicanian Cricket Club have had quite the year.
2020 should have been a season of celebration; the first time in the top flight of the Aire-Wharfe Cricket League in their history.
However, the Ilkey-based club were already reeling from their wooden pavilion being burnt to the ground in August 2019.
No club should have to wake up to this. pic.twitter.com/63gkTUILRR

— Olicanian CC (@OlicanianCC) August 25, 2019
Add in the complications associated with a global pandemic and you can see how those at Denton Road have had their work cut out.

I caught up with Olicanian Cricket Club Chairman David House to hear the latest and look at the positives on the horizon.

A pavilion or clubhouse is the heartbeat of any cricket club. It's where you all meet, socialise and play.

Without a home, Olicanian erected gazebos and portaloos for players and umpires; an experience that David described as 'soulless' – not to mention bitterly cold when the wind whips through the spa town.
'It was very difficult. What we missed most of all was the pavilion and the social aspect. As soon as everyone finished, they went home. That was really sad as the lads couldn't get together.'
It would be fair to say that the Aire-Wharfe Cricket League caused controversy by choosing to retain promotion and relegation (one team instead of two).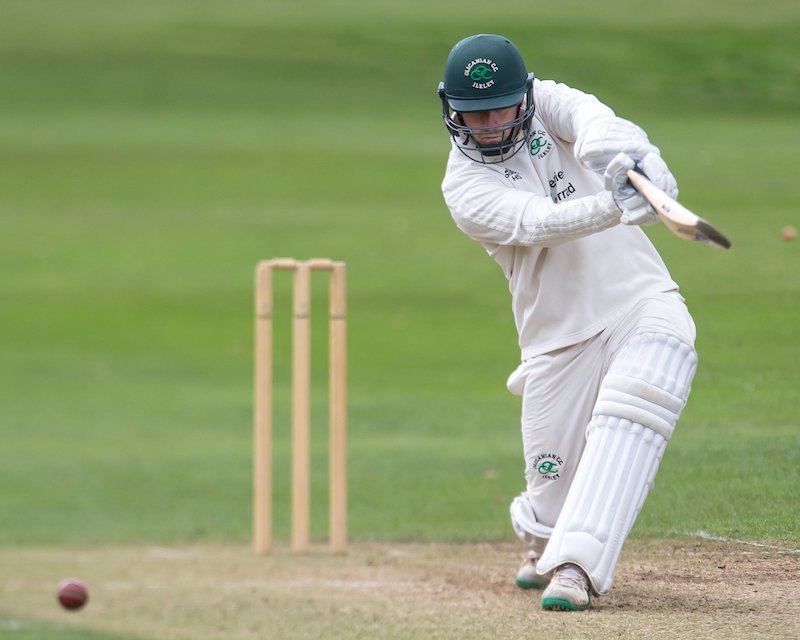 Photos of batsmen by John Heald – see his work here
Other cricket leagues were all pausing that on the basis that clubs couldn't always put out their best sides, players might catch coronavirus or have fixtures cancelled.

Of course, the flip side is it retained a competitive edge with something to genuinely play for all season in a way that cricket meandered elsewhere.
Players in my Cricket Yorkshire Survey identified feeling like there was nothing riding on matches which put them off.

Either way, Olicanian Cricket Club's first eleven lost the first ten of their 11-game season. Few gave them much chance of staying up.
Bowling bonus points miraculously saved them in the end. That along with a nervy final-day victory over North Leeds by 3 runs.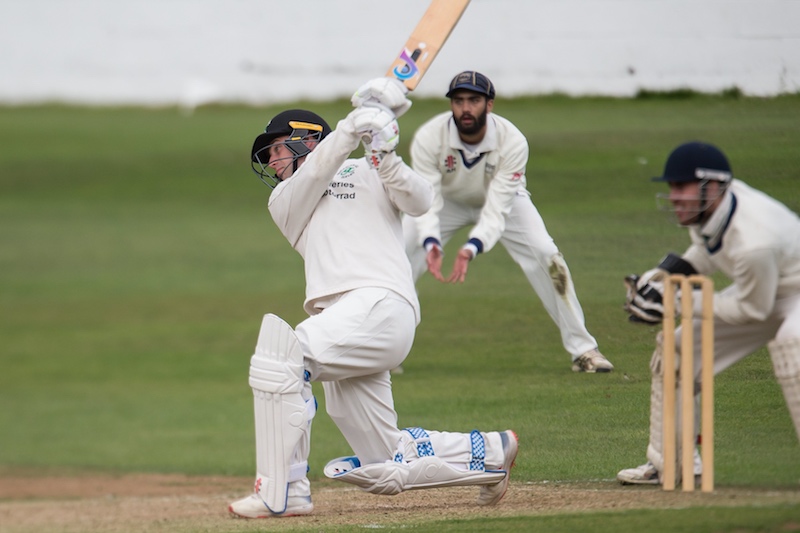 In fact, results on the field reflected a decent year in the circumstances with the firsts avoiding the drop, the seconds nestling in fourth in Division 5 and Olicanian topping the 3rd XI Conference A.
Plans are now advanced for a new clubhouse, with generosity from the community and wider cricket family raising in the region of £20,000, allied with the insurance payout and grants.
Now planning approval has been granted, the aim is to appoint builders sooner rather than later – with the hope that a structure is up, if not entirely complete, by April. Everyone has fingers crossed that Covid-19 doesn't dent that optimism.
Part of me will miss the old wooden pavilion that had the charm of a North American log cabin about it but most clubs now go the ECB route with the associated specifications.
The reality is many old pavilions might be picturesque but don't have enough space, wheelchair access or appropriate changing rooms for men and women.
From the plans, the design certainly looks the part and David believes that it's a key moment in Olicanian's history and will inject much-needed hope:
'Once people see the building go up, it will raise spirits.'
With a bar and lounge area to seat 80 people, there is future venue hire potential and the income that comes with that.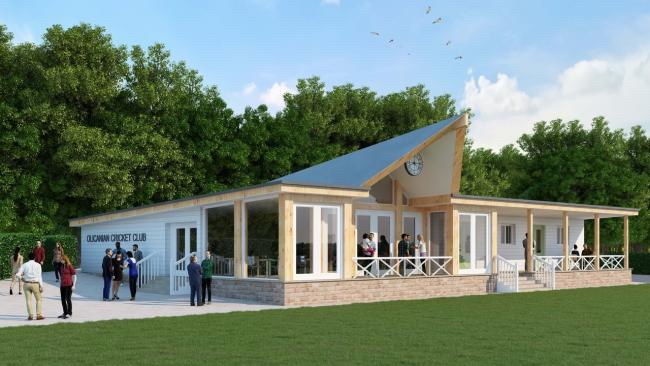 In the decade or so of doing Cricket Yorkshire, I've seen first-hand the numerous clubhouses built across the region from Saxton to Copley. They inevitably provide a springboard for both cricket club and wider community.
Out of the tragedy of a mindless arson attack can yet come an exciting new chapter for Olicanian Cricket Club.
Latest posts by John Fuller
(see all)