Welcome to Cricket Yorkshire's NYSD cricket season overview for 2020. Focus will be on the Premier Division teams and transfers.
The North Yorkshire & South Durham Cricket League, for those not as familiar with the NYSD cricket acronym, is one of Yorkshire's four Premier Leagues.
If you want, there's an overview of teams, competitions and transfers for the Bradford Premier League, Yorkshire South Premier League or Yorkshire Premier League North.
For those keen to know the thinking in NYSD cricket circles then a good start is the powerful eve-of-the-season address from President Chris West and CEO Geoff Cook.
'Play hard, play fair, but most of all play safely' offers a more succinct snapshot than I ever could.
The Premier Division of the North Yorkshire & South Durham Cricket League began on Saturday 18 July with no overseas professionals, no teas but everyone grateful that it was underway.
Unlike other Yorkshire cricket leagues, the NYSD has not changed its format. No zones based on geography or less overs.
Just half a season, usual format with the cup competitions decided on the night, even if that means a bowl-out or a flip of a coin.
As for the league, here's a round-up of the first week. Gary Pratt (80), Matty Cowling (81) and Steve Reeves saw Richmondshire victorious. I see ex-Yorkshire spinner Karl Carver (now at Barnard Castle) bagged 5-56 & 50 on his NYSD debut.
Wins too for Saltburn, Middlesbrough, Billingham, Great Ayton and Marton.
NYSD Cricket Teams (Premier Division)

Barnard Castle, Billingham, Great Ayton, Hartlepool, Marske, Marton, Middlesbrough, Normanby Hall, Richmondshire, Saltburn, Stokesley, Thornaby
Professionals for 2020
Toby Bulcock – Middlesbrough
Ramanpreet Singh – Saltburn
Joe Marsay – Stokesley
James Lowe – Hartlepool
Paul Braithwaite – Hartlepool
Karl Carver – Barnard Castle
Ed Barnes – Barnard Castle
Lee Hodgson – Marton
Liam Coates – Marton
Gary Pratt – Richmond
Steve Reeves – Richmond
Andrew Batchelor – Great Ayton
Tom Hewison – Marske
Tayab Tahir – Billingham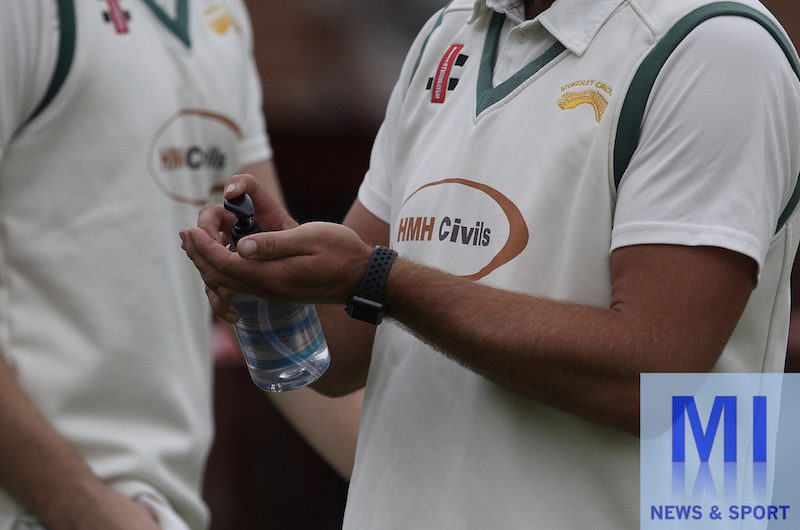 Transfers between clubs are listed here – because it was an enormous list and deserved its own page, if you'd like to explore further.
OVERSEAS AMATEUR REGISTRATIONS
Brad McMaster – Stokesley
Devin Pollock – Thornaby
J. P. Meade – Billingham Synthonia
Justin Laughlin – Rockcliffe Park
Jason Turnbull – Redcar
So, there you go…the briefest of snapshots from NYSD cricket to whet your appetite. If it's not a league you know well, this should have given a flavour of the clubs and player transfers for 2020.
I was a little surprised at how many transfers there were. I don't know if that reflects a typical season or if, in light of Covid-19, players are choosing to turn out closer to home.
My thanks to Shaun Storey, the NYSD's Secretary, for supplying transfers amid everything else going on in this unprecedented season.
I also recommend Mark Fletcher and MI News & Sport who is official photographer for the NYSD.
As a journalist potentially covering any and all Yorkshire cricket leagues, I rely on the co-operation of so many for interviews, data like these moves or off-the-record views.
I am continually grateful for the response I get week after week.
I would recommend Saltburn-by-Sea or Guisborough for a weekend break but can't particularly speak to their seam attack or batting depth.
What tends to catch my eye is when a player moves from another Premier League. Sheriff Hutton Bridge beat Woodlands of the Bradford League to lift the equivalent of the Champions Trophy of Yorkshire club cricket at Headingley in 2019.
Ed Barnes was man-of-the-match on that balmy September evening. For a spell, I sat next to his mum in the stands, watching with some trepidation as I'm sure parents of cricketers do.

It'll be interesting to see how he goes at Barnard Castle. Of course, there's no Champion Club of Yorkshire title in 2020 but Great Ayton have been close in the past, with Barnard Castle ineligible (not in Yorkshire) the year they won the NYSD.
The 2020 season is underway. The usual suspects like Gary Pratt at Richmondshire or Lee Hodgson at Marton are up and flying.
It's business as usual as it can get in this crazy season.
Latest posts by John Fuller
(see all)