I read an article recently that made me smile at the headline and then shake my head in disbelief at what happened.

It was about a Mankad incident in club cricket here in Yorkshire. It wasn't the first and it won't be the last – but even so.

You're a knowledgeable lot so you'll probably know this but just in case – A 'Mankad' is a run out at the non-striker's end before a ball has been bowled.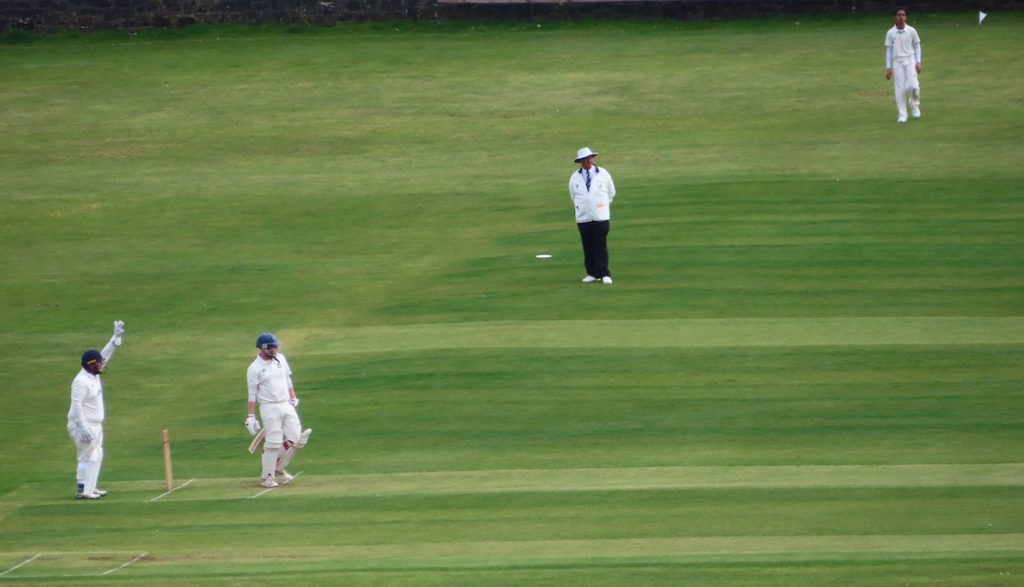 (Photo is a regulation appeal, not a Mankad!)
To Mankad or not to Mankad?

A batter is meant to stay in their crease or they are gaining an unfair advantage. I was literally taught that at the age of nine. Yes, by all means back up…i.e.) be ready but don't leave the crease before the ball is bowled.

Many things have changed in cricket in the 30+ years since I was given that stern sermon at school, while wearing pads that were too big, had buckles (remember those?) and needed to be whitewashed with a paintbrush every now and then.

A Mankad is controversial because a) it's a truly awful way to claim a wicket and b) it pits the laws of the game against the spirit of the game.

It is completely and utterly preventable and the onus is on the batter whether they wish to take that risk.

Since 1 October 2022, it has been a legal (if cringeworthy) way to effect a run-out.

We can dance around the relative arguments from the perspective of bowler, batter, lawmaker and armchair spectator – but that's been done many times before.

Instead, we can (probably) all agree that its origins are in the professional game and in recent years, more Mankads are happening (with more formats and tournaments) and this inevitably transfers quickly to grassroots.

Kids see this behaviour from their idols and think it's ok to copy in their own matches. Adults too incidentally.
Except it's a job for county cricketers, T20 franchises or internationals that pays the bills and the stakes are considerably higher. It doesn't make it right but I can kinda wrap my head around it.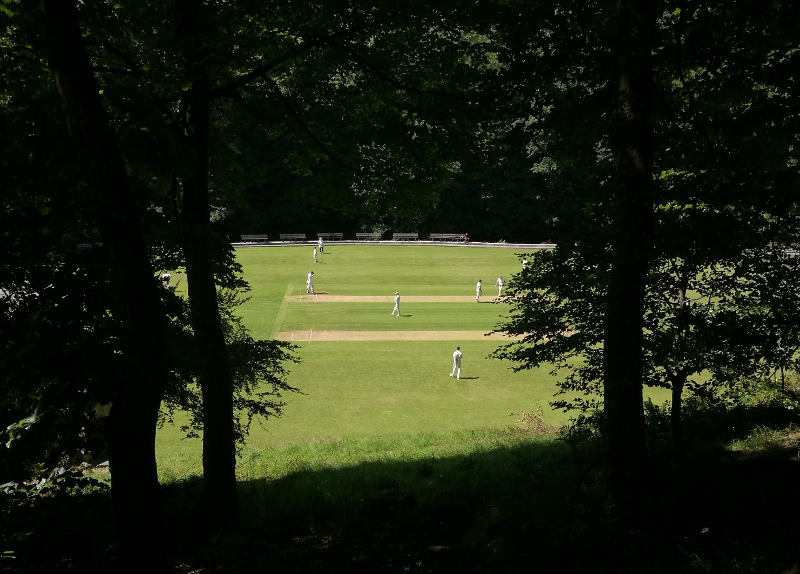 Halifax Sunday League

I can't, however, understand a situation as the one that unfolded in the Halifax Cricket League's Sunday League Division 1 encounter between Triangle and Lightcliffe. It was cannily summed up by Paul Ramsden for the Lightcliffe Cricket Club website whose article was called: 'A bit of a stink emanating from Grassy Bottom.'

That's Triangle's home ground, by the way. A beautiful, absolutely tiny ground on one side next to a river.

I have taken action against batters leaving their crease in matches, by stopping, making a show of pretending to whip the bails off and then warning them. It usually does the trick.

I guess if it keeps happening, you'd have to get creative. I don't know what powers the umpire ultimately has but as the official in the middle, I'd be asking for them to intervene.
---

I'd be having a strong word with the batter in question or their partner at the other end. Or appeal and then withdraw it. Anything than actually having to do it for real.

---


But I do understand the frustration from the bowlers.

What happened here was that a 13-year-old playing senior cricket was Mankaded. Now, disclaimers first… I don't know the context and wasn't at the game but it was written as if no warning was given beforehand.
If that's the case (and even if it wasn't frankly), to do that in Sunday league cricket is quite a thing.
As Paul wrote: "Lightcliffe can take two great positives from this misadventure. The first is that Isaac showed great maturity in coping with the incident, and on reflection will learn a valuable lesson which may save his wicket in a far more important game in the future. Second, the restraint of the rest of the Lightcliffe side in getting on with the game and rising above the incident was a credit to them all."
"If he wants to keep doing it, I'll take them." – Mitchell Starc insists a batter can only have so many Mankad warnings #AUSvSA pic.twitter.com/Rq1KGugEKO

— cricket.com.au (@cricketcomau) December 29, 2022
Are we seeing more Mankads?

Anecdotally, it feels like more pro batters are seeking to sneak out of their crease and gain a few yards. The speed of the international game is dialled up now from the bowling to the decision-making and not being switched on leads to runouts.
There's also that drive to innovate – by which I mean push the boundaries of what's allowed.
To answer my own question… it's hard to say if there are more working their way into club cricket – but if we see one in the Ashes, you can guarantee it will crop up in the leagues the following week.

Mankads also tap into that realm of innovation – even though it's been about since 1835 – (far earlier than Vinoo Mankad's own effort in the 1947/48 tour of Australia by India after which the act has been nicknamed.

But, seriously, just stay in your crease. Don't force bowlers to make a difficult call they usually don't want to.

And if you do a Mankad in a match, withdraw the appeal. Stage a sit-in protest or tie the batter's shoelaces together – but don't go that route.

It might now be legal but then so is blowtorching your nether regions at home and I wouldn't advise that either.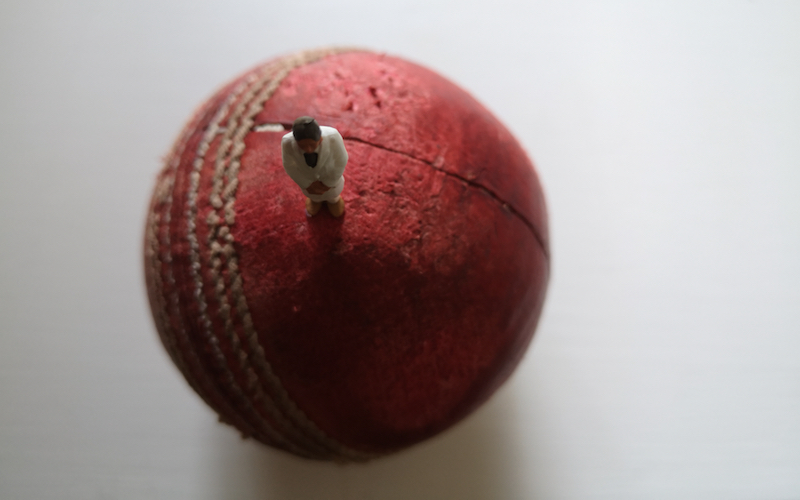 What do you think?

What are your thoughts on Mankads? Has it ever happened to you playing cricket or have you seen it in a club cricket match?

Leave a comment below, tweet me at @cricketyorks or have your say on Cricket Yorkshire's Facebook page.

** Here's the original article that prompted this one: A bit of a stink emanating from Grassy Bottom.
Latest posts by John Fuller
(see all)