Cricket clubs can take advantage of an upcoming free Webinar on 23 March at 7pm by Pitchero to help you get ready for the new cricket season.
I thought it would be helpful for clubs not currently on Pitchero (or those using it who want a refresh) to see what you can do.
I'll be on the webinar to share my thoughts and it will be led by Dan Ingham who is Account Manager at Pitchero and looks after all of the cricket clubs who use the platform.
There will be the opportunity to ask questions at the end, if moving your cricket club website now or in the future is on your radar.
Even if you've got plans that evening, just register anyway so you get access to the recording afterwards.
[BOOK YOUR PLACE – Wednesday 23 March – 7pm]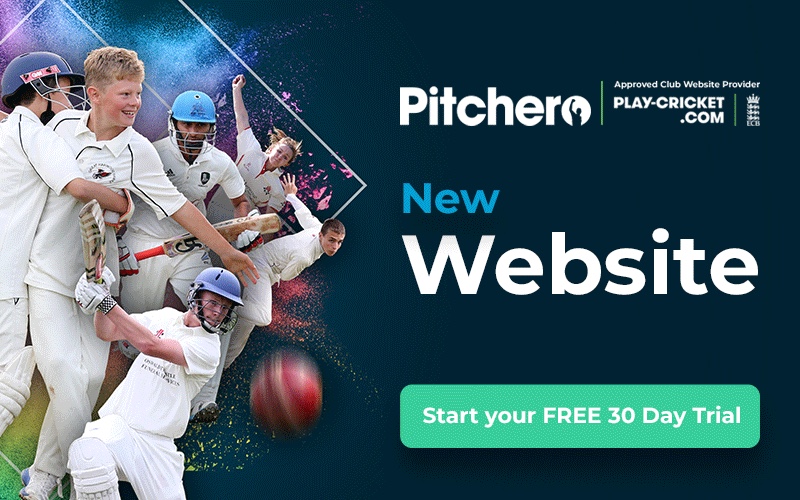 Manage your Cricket club with Pitchero – Reduce admin. Increase revenue.
Save time, reduce your workload and boost club revenue with Pitchero.
Pitchero experts will show you:
🏏 How the Pitchero club website works

🏏 Managing squads and selecting teams in one place.

🏏 Managing fixtures, results, tables and player stats – we integrate directly with the ECB's Play-cricket.com system!

🏏 Moving membership online and the powerful membership database.

🏏 Communicating with members via email and the Pitchero apps.

🏏 Sharing the workload – controlling access for coaches, team captains, club officials and more.
We'll also give you the latest on Pitchero's upcoming features!
Plus, there'll be a Q&A session where you can ask any questions that you might have.
Hope to see you there! Please share the webinar details using the Twitter/Facebook buttons or the URL with any clubs and leagues who might be interested.
[BOOK YOUR PLACE – Wednesday 23 March – 7pm]
Latest posts by John Fuller
(see all)