Knaresborough Forest Cricket Club was the destination recently for a Saturday afternoon exploration of a ground I've never been to.
It came well recommended and was a chance to dip into the Nidderdale Cricket League. The significant bonus of returning to Knaresborough (one of Yorkshire's most delightful towns) was no hard-sell either.
Just before pulling into the station, you pass over the railway viaduct that affords spectacular views on either side down to the River Nidd. Seriously, the trip over from Leeds is well worth it.
I wound my way down the steep steps to join the Bank Holiday throng; awash with smiles and ice-creams.
On foot, the best way is to trace Waterside with the river on your right that eventually gets to Bland's Hill and, if you know where you're going, a cut-through a short walk on that connects with Knaresborough Forest.
Arrived at @KboroForestCC. Just been a wicket. "Let's 'av a review!" comes the cry from the pub garden. pic.twitter.com/CUnB26yceB

— Cricket Yorkshire (@cricketyorks) August 24, 2019
It was a blessed, shady relief with the mercury up around thirty and I plopped out of the clearing to see a lavishly green, sunken bowl with a fast bowler tearing in from the top end.
Alne were the visitors and while it was not yet 3pm, Knaresborough Forest 1st XI were limping towards a three-figure score in this Division Two encounter.
Long after I departed to seek out Pannal Cricket Club, Alne won by 6 wickets as Paul Vogels, who had claimed 5-12, then top-scored with 24.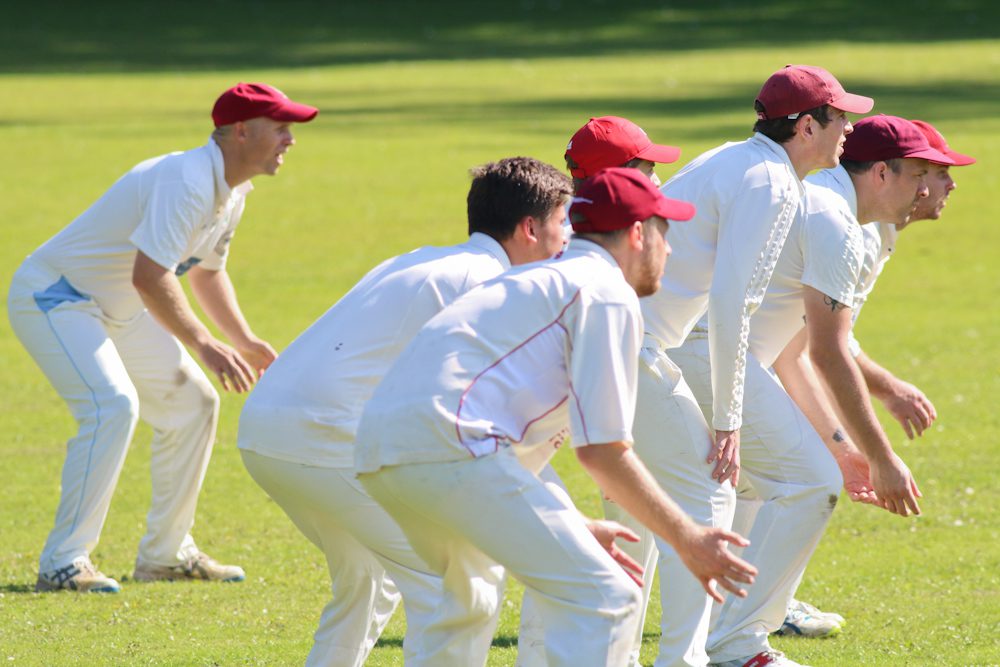 I only stayed an hour during which time I met an Alne cricketer who was reading my book on club cricket, All Wicket Great and Small (fine taste in reading material) and caught the highly unusual sight of seven in the slip cordon, not including the wicketkeeper!
Enjoy these match photos (click for slideshow) and please share the article using the Twitter and Facebook buttons below  – it all helps spread word of the clubs involved and Cricket Yorkshire. Thanks for reading!
Latest posts by John Fuller
(see all)