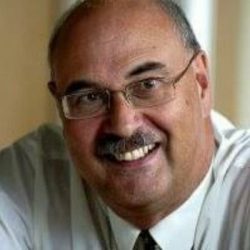 Latest posts by Bill Marshall
(see all)
Bill Marshall talks to man-of-the-match, Cosmond Walters, about Jer Lane Cricket Club's trophy extravagazna in the Bradford Premier League.
Champagne was dripping from Cosmond Walters' goatee beard and, understandably, he was still on a high.
He had just scored 101 to win the man-of-the-match trophy in the Jack Hampshire Cup final, edging out Jer Lane team-mate Farakh Hussain, who made 107.
But, also athletic in the field, it was his bowling that Walters wanted to focus on after his batting in the final at Spen Victoria.
Although conceding 54 runs in his eight overs as East Ardsley mounted a brave rearguard action in their 52-run defeat, it was his wicket ball that Walters wanted to talk about.
He turned a delivery up the Spen Victoria slope to dismiss well-set opener Josh Wild.
"It was a good wicket, but it It was the ball of the century," laughed Walters as he put in a contender for century number 21 after Shane Warne's famous delivery that so befuddled Mike Gatting in the 1993 Ashes series at Old Trafford.
---
Jer Lane's victory in the Jack Hampshire Cup final made it four trophies for the Bradford-based club in a stellar season.
---
The first team also won the Division Two championship and the Group B T20 finals day at Carlton in the Gordon Rigg Bradford Premier League, while their second team lifted their Division One championship.
Walters admitted of the quartet of silverware: "It is brilliant. That was the goal from the start of the season, and to achieve it is really wonderful."
"It was definitely not a smooth season going through. We definitely had to fight for most of our wins, but what has got us through is that we have a strong batting line-up right down to No 11, and mental strength as well."
Walters and his team-mates are not a talented bunch, but they also have a strong bond.
He explained: "It is really wonderful because most of them are like brothers to me so I am really relaxed and comfortable with them."
"This is my fourth season with the club but I have been playing Quaid-e-Azam League with them before that so smooth sailing."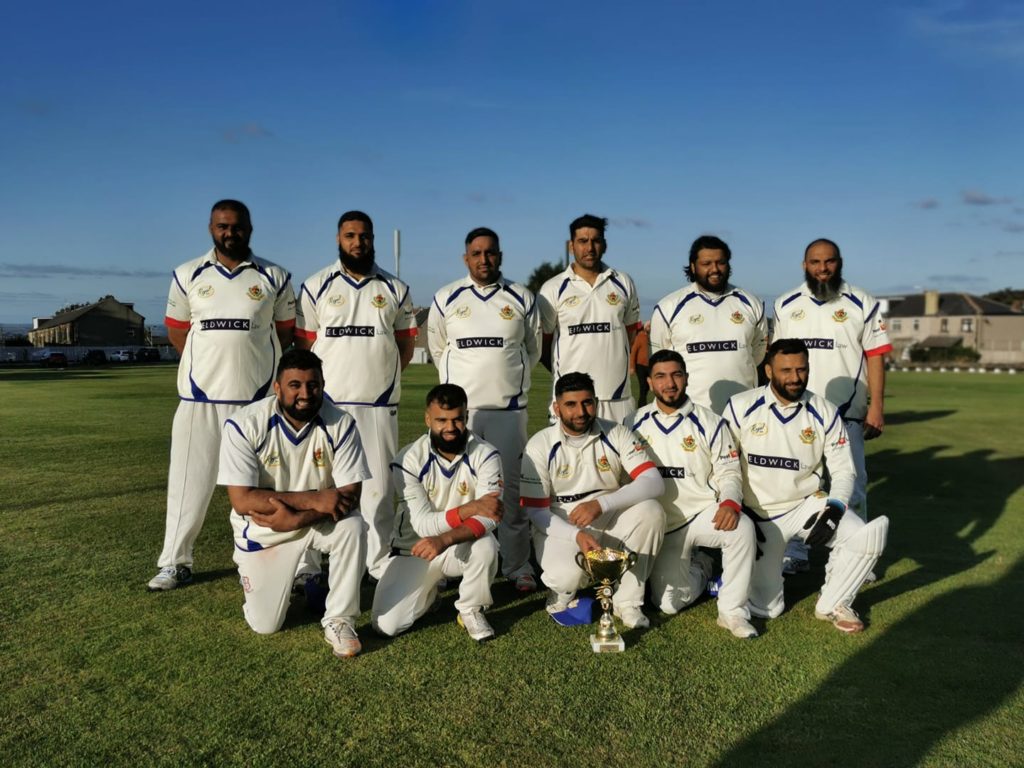 Hussain, meanwhile, continued his heroics with the bat after his 125 in the Group B T20 semi-final against Heckmondwike and Carlinghow.
Walters said: "Farakh is a very destructive batsman and, on his day, he will take any bowling attack apart and once he gives us a really good platform, we know that when we have a good start, we can be positive, and that is when I am most comfortable."
Hussain's partnership with Raqeeb Younis should not be underestimated, however, with the skipper happy to play second fiddle and keep the runs ticking over, even in a format as short as T20.
Walters added: "Raqeeb's innings was tactical coming on to the later stage of the innings."
---
"Raqeeb can bat long and with Farakh at the other end there is no pressure, and they are a good combination."
---
After Jer Lane had racked up 306-5 in their 40 overs, before East Ardsley – promoted as runners-up behind Jer Lane – replied with 254-9, talk during the tea interval turned to next season.
Of all of the promoted teams in the Bradford Premier League, who will do the best in 2022?
The answer, from those who see more Bradford League cricket than I, quickly came back 'Jer Lane' with one adding 'I think that they can dominate Division One'.
Walters may be a confident individual and is confident in his team-mates.
However, he said: "I will be having a chat with the chairman as I definitely believe that we need a little bit more strength."
Enjoyed this read? Join thousands of cricket fans who get the Cricket Yorkshire Newsletter – exclusives, competitions, partner offers and much more straight to your inbox!