FrogBox live-streaming has taken club cricket in the UK by storm this summer. The ability to beam matches around the world in real-time, promote sponsors and offer a point of difference has not gone unnoticed.
A professional broadcasting service for grassroots clubs means anyone who can't get to the game, might live abroad or is playing cricket themselves can be catered for.

Streaming the current match into the clubhouse also means supporters can see action from the middle while they're at the bar. It's also a useful coaching tool too for players to watch themselves afterwards on YouTube.
---

In this content collaboration, we'll zero in on how clubs can pay for their FrogBox equipment and hear from several in Yorkshire as to why they decided to go for it.
---

After all, you might think 'we'll never be able to afford that' but perhaps it's not beyond reach after all. Especially if a sponsor decides it's worth supporting a grassroots project with clear benefits.

First off, a recap of the costs involved...
Buying a FrogBox is cheaper for 2022 and there are two elements:
Streaming kit (£950) which includes a FrogBox camera, mast, rechargeable battery and carry case/cables.

Streaming licence (£250 per year) – live streaming all matches, automated on-screen graphics, automated match highlights, integration with scoring apps.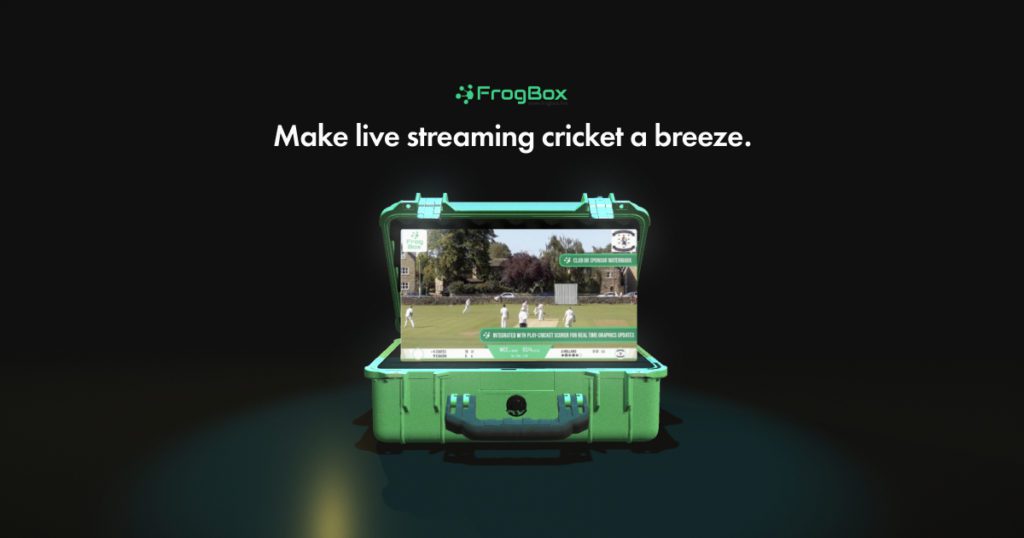 How can cricket clubs fund a FrogBox?

So, let's assume that you've done your research and want to buy a FrogBox for your cricket club.

If you can't buy it outright, there are a couple of options available. They take a bit of time but are worth exploring.
Sponsorship – When I interviewed West Bretton Cricket Club, they acquired a live streaming sponsor in cricket bat company, Newbery.

It's an attractive proposition for a sponsor as they know exactly what their investment goes to and the amount of views is transparent and easy to share.
Clubs could bundle live streaming in with social media to sell a digital sponsor package.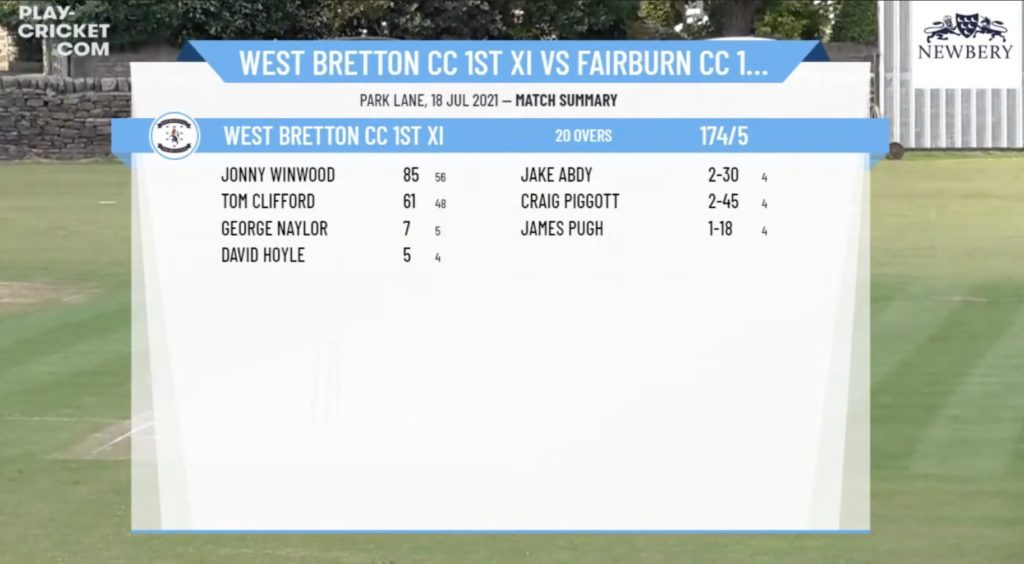 There are four positions for club logo/club sponsor on the FrogBox live feed:
Top-right square logo
Bottom scorebar home and away team logos
Sponsor boards during breaks and in play
Popups after end of overs
That translates as numerous opportunities to promote existing or new sponsors – to fund the equipment and the ongoing licence.
---

'We funded it thanks to a local sponsor, Cook Construction. They were generous enough to pay for it, knowing that FrogBox would be of great benefit to the club and the village of Scholes.'

Josh Brook, 1st XI captain, Scholes CC

---


Scholes caught the eye on social media when they beat Hoylandswaine in the Heavy Woollen Cup and posted this clip below.

Amongst others, Wisden shared it to their 180,000 followers; a reminder that FrogBox footage might get clubs some national media coverage.
That winning moment 👏👏👏 #WEARESCHOLES pic.twitter.com/yrFZttrmEy

— Scholes CC (@Huddsscholescc) May 8, 2022
In the case of Scholes, they are using FrogBox this season to reward existing sponsors and companies who've helped with a free advertisement. Next season, they will have the option to sell those spaces to fund their FrogBox licence.

Josh added: 'Our members love it, they have no excuse to miss a single ball now!! We've even had umpires ask for the film so they can look back at footage.'
---

'We chose Frogbox from the couple of services we looked at, as we thought that they offered the best quality footage and we had seen it up close in action at Golcar CC.'

---


Settle Cricket Club also went the sponsorship route, as Tom Davidson explains:

'We raised the money through kit sponsorship and through generous donations. We think we've found a sponsor for the system itself who'll be integrated into the live feeds.

Our advice would be to try and generate the money through donations or sponsorship, although another way of funding it could be to possibly pay for a yearly subscription via your YouTube channel, it's something we're potentially looking into.'
Crowdfunding
Using online fundraising platforms has proved very successful for cricket clubs in the last few years. Crowdfunder is a popular choice and if your club can offer tempting enough 'rewards' then it might be worth a look.

I previously talked to New Rover Cricket Club on why they went the crowdfunding route for their outdoor nets. In 2021, they raised an extraordinary £37,416 ( + est. £5,000+ Gift Aid) from 128 supporters in just 29 days.

Lastly, grants are worth circling back to, especially if your cricket club hasn't applied for a while.
FrogBox is eligible as part of the ECB County Grants Fund scheme so that's an option.
Here's a useful funding guide from Yorkshire Sport – be sure to talk to your county cricket board for the latest advice too.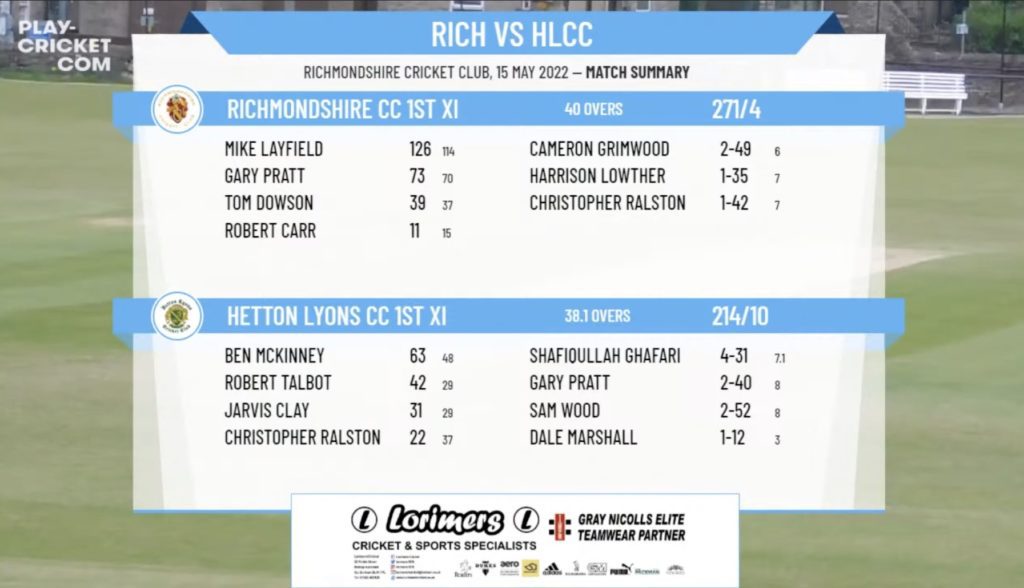 6 Reasons to invest in a FrogBox
Stream games live to YouTube and build an audience

Selling point for potential new members

Promote sponsors on-screen for extra income

Use FrogBox as a coaching aid

Easily generate and share match highlights

Integrates with Play-Cricket for a professional broadcast experience

So… I hope this has got you thinking about what's possible, if you decide that FrogBox could be a welcome new addition to your club.

My advice would be to talk to other cricket clubs using it. Just in Yorkshire, lots of clubs are using live streaming this season. Also, have a chat to Chris (details below), what have you got to lose?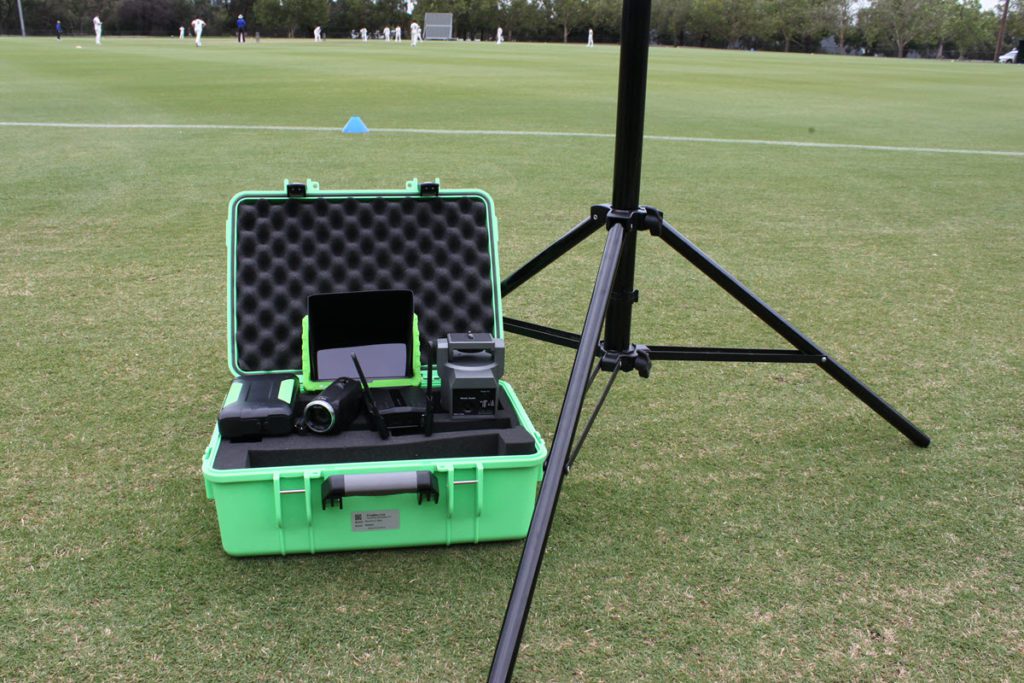 Want to find out more?
If you want to learn more about FrogBox, see a demo and have your questions answered then call Chris Watling on 07467 863051 or email him at [email protected].
Here's a short summary for your cricket club committee to print/email, discuss and think about.
For the latest on social media, follow @FrogBoxLive on Twitter or FrogBox on Facebook.
You can also check out FrogBox on TikTok & they're @frogboxlive on Instagram.
Cricket Yorkshire is partnering with FrogBox for 2022 and will be sharing advice on the technology including interviews with clubs.
This is a sponsored article for FrogBox – if the mood takes you, click to read Cricket Yorkshire's policy on sponsored content*
Latest posts by John Fuller
(see all)