Amid the breathless evolution at Yorkshire County Cricket Club, the news that Yorkshire Cricket and Lahore Qalandars are to hold open trials on 1 October 2023 at Bradford Park Avenue caught my eye.
This is part of a longer-term plan between The Yorkshire County Cricket Club and the Lahore Qalandars from the Pakistan Super League (PSL) to address socioeconomic barriers to the sport.
This trial day in Bradford is in itself, ironically, a trial of sorts to see how this works out but it takes its inspiration from the Qalandars' Players Development Program (PDP) that began in 2019 and has had half a million young people across Pakistan involved.

I think it's a good idea. Some will dismiss it as a gimmick but it's just one avenue to allow cricketers a route to catch the eye other than age-group trials.
Those who show suitable promise will win the opportunity to go to Lahore and train at the Qalandars High-Performance Centre (QHPC).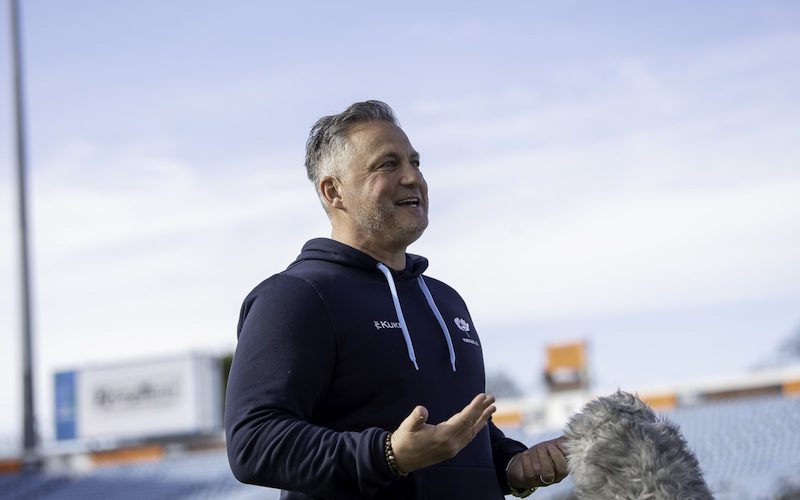 Pictured: Darren Gough, Managing Director of Cricket at YCCC. Photo credit: SWPix.com
As for this trial? Sure, there's a bit of Pop Idol or The Voice about it with Yorkshire's Director of Cricket Darren Gough and his coaching staff set to cast their eye over proceedings, (hopefully no spinning chairs or buzzers) but it's a moment in the spotlight for anyone who goes.
We ought to recognise too that top musical talent has been discovered on TV shows like that having been rejected so bringing that to cricket might be populist but can work.
This cricket trial is open to women and men over the age of 18 who don't have a professional cricketing contract.

The obvious comparison is with Pakistan fast bowler Haris Rauf who was just a boy when he attended a Lahore Qalanders open trial. Rauf caught the eye when he clocked 92.3mph on the speed gun.

---

You imagine Darren Gough would be delighted if he discovers a raw prospect who can hurl it down at 90mph. The challenge for all counties is to what extent they're interested in potential from less traditional quarters.

---
There will be many in club cricket who are completely unknown to Yorkshire, who will fancy showing what they can do. There is serious talent across the Bradford Premier League and the Quaid e Azam Premier League (as well as other leagues in Yorkshire) and that's got to be exciting for the county club.
Questions abound of course.

What will they have to do on the day? Juggle a cricket ball while singing On Ilkley Moor bar t'at? Six-hitting contest? Long barrier competition? (You can probably tell I'm a little detached from the high-performance scene).
Will it be an ever-so-fleeting chance (what can you really learn?) but then this is as much about meeting local communities, some publicity for grassroots cricket and a genuine opportunity for a few at the end of it.
I imagine this event will get lots of attention when it happens and it will be intriguing to learn how the trial is structured and how many attend. Unless things change, I'll be unlikely to go due to a bad back but will follow with interest.
The chance to wear the White Rose and lob my 10mph pies may already have passed me by.
Tapeball prowess
It made me think of the potential of tapeball, given Rauf hadn't played any club cricket but was an adept tape-ball specialist in Pakistan. There's a link too back to Bradford Park Avenue as Shadab Khan And Haris Rauf attended a community day there in 2022.

I once watched a Keighley day-night tournament and was struck by how it attracted hundreds and many won't have been with any clubs.
There was plenty of pace, mammoth sixes and skill on show as the sun set. Alongside clubs and leagues, it's another avenue and one that Yorkshire Cricket embraces, as my interview with Soyeb Kayat shows.

Talent identification comes in many forms and it ties into the broader work that Yorkshire Cricket (the county club, the cricket board and the foundation) are all doing.
The One Year Update of their Equity, Diversity and Inclusion Plan, published June 2023, lays out the progress and changes being made.
As well as the Lahore Qalandars partnership, there is a link-up with South African team Momentum Multiply Titans, to create and deliver a Players Development Programme, player exchanges and scholarships. This has seen exchange visits between Headingley, Pakistan and South Africa over the past year.
The report states that they have "expanded the ECB Community Talent Champion Programme in ethnically diverse areas within Yorkshire, such as Bradford, Leeds, Kirklees, Sheffield & Rotherham; individual liaison is undertaken with specific families to identify need, barriers and solutions where appropriate."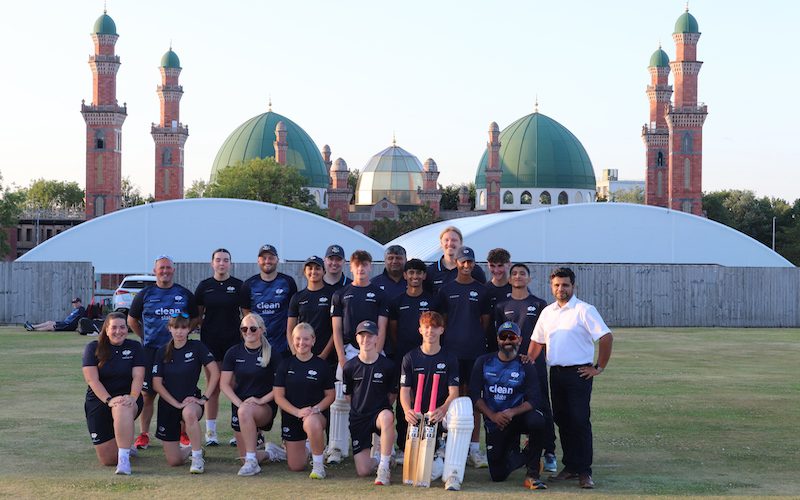 Pictured: A Yorkshire Cricket Pathway session taking place at Park Avenue Bradford Cricket Ground in 2023.
Photo credit: Yorkshire Cricket.
The event at Bradford Park Avenue is just one strand of many and taps into other work to ensure that women and girls, those from less well-off families, disabled people and local South Asian communities are listened to and supported.
The power in this kind of event is not so much discovering talent although that will happen one way or another; it's the conversations and connections with communities, away from Headingley, that could have the real lasting impact.
Latest posts by John Fuller
(see all)