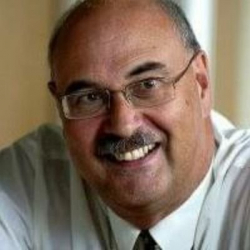 Latest posts by Bill Marshall
(see all)
NEWSPAPERS, who tend to have skeleton staffs these days due to drastically reduced income from just about all of their traditional financial streams (about the only growth area these days is from the internet), have taken to re-printing pages from days gone by.
Some would say that was a benefit to older readers, despite the print being small as they are frequently a broadsheet page shrunk to fit a tabloid page.
Cynics would say that it is a cheap means of filling a page in the same way that re-producing old team pictures are – be they soccer, rugby league, cricket or rugby union.
The answer probably lies somewhere in between but what caught my eye from the Telegraph & Argus edition of Wednesday, November 30 was the re-printed page from Saturday, November 29, 1975.

---

Under the headline "Bradford League profit trebles" (to a record £616) what really caught my eye was the annual report by league secretary Eric Sharpe.

---
Apart from criticising the standard of grounds, Sharpe remarked that the shortage of umpires had become a serious problem.
He said: "Unless we can encourage new recruits, I can envisage that before long we shall only be able to allocate one umpire to second eleven league games, and the home club would then be called upon to provide an assistant umpire to 'stand in' at square leg.
"What a sorry day this would be."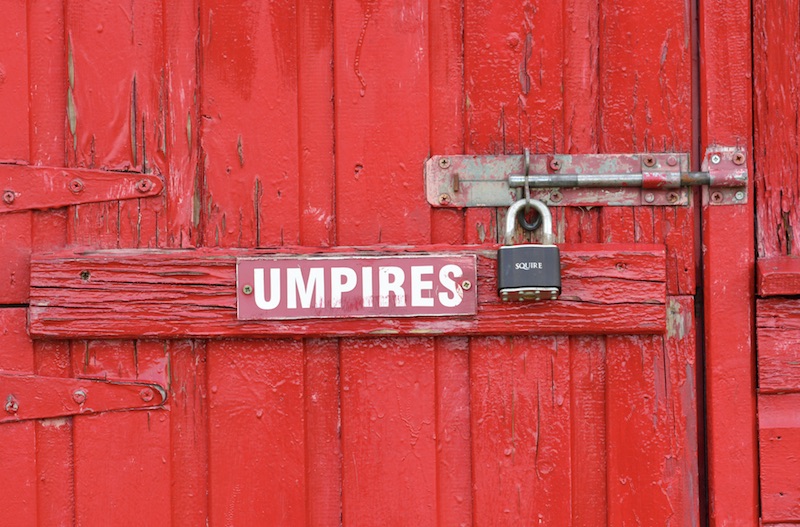 So there you have it – a shortage of men in white coats for league matches in the Bradford League has been an issue for nigh-on 50 years!
The usual annual plea about persuading players near the end of their careers to start umpiring has consistently fallen on deaf ears – whether that be because players are retiring later or because of family pressure who knows?
But it all means that leagues are having to take more extreme measures to recruit umpires.
A year ago, Bradford League umpire Richard Jones suggested to me that maybe leagues were looking in the wrong places in terms of recruitment and that maybe they could do with getting in touch with schools, leisure centres and gyms.
---

Now, a year on, Neil Johnson, chairman of the Bradford Premier League Match Officials' Association (MOA), has warned in his annual address that the league only had enough umpires to staff first-team matches.

---
He revealed that his association had 70 registered umpires but only 54 of those were regularly available.
Johnson said: "Each year we lose around seven umpires due to a combination of old age or illness and we desperately need to boost our numbers.
"Each weekend we require 46 umpires to staff all first-team matches but the number of available umpires is often reduced by holidays or other reasons.
"Without an increase in our umpiring numbers, the MOA will only be able to commit to staffing first-team cricket."
The Huddersfield League have finalised a new initiative aimed at combating the crisis in staffing matches with qualified umpires with more onus placed on clubs to help plug the gap in officiating first team competitions.

Read more: https://t.co/fEB7AV53pK pic.twitter.com/yp00HV4z1o

— Huddersfield Cricket League (@HuddCricket) November 17, 2022
Meanwhile, the Huddersfield League have also admitted that they are suffering from an umpiring crisis.
There are less than 40 on their independent list of panel umpires – a figure which is expected to reduce further in the future – and they need a minimum of 36 to staff matches in their top three divisions.
Their third tier (Conference League) was frequently staffed with only one umpire in 2022, a situation which they admit "is far from desirable".
The league will use club umpires on a rotation basis to staff Conference fixtures in 2023, while there is a proposed rule change going to the league's annual meeting on Wednesday, December 7 that all regular club umpires should be qualified to at least ECB ACO Stage One.
The league also want umpires to undertake ACO training, which is free and can be done online, before the start of next season.
However, if an umpire wishes to become a member of the ECB ACO, which the league strongly recommend, then that will cost the umpire £30.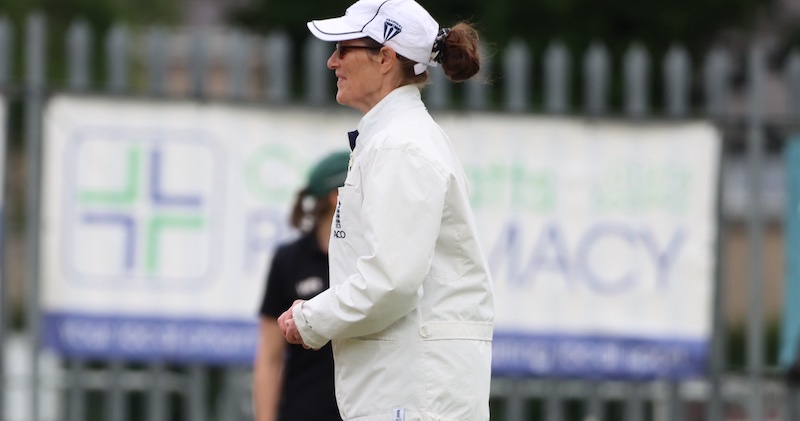 Other venues are available early in the new year, but there is an in-person training course at Broad Oak Cricket Club on Saturday, January 14 (9.30am-4pm).
The fee for that is £30, which includes ECB ACO membership (the fee is reimbursed if someone umpires at least 10 matches next season, and a contribution of £30 is also made towards the cost of umpires' clothing), and there is a discount available for those on the course who wish to progress to Stage Two.
Places can be booked via David Haikings, of the Huddersfield Cricket League Umpires' Association, at [email protected]
There are also courses available locally, which can be booked via David Haikings, for Stage Two and Stage Three.
Leagues could hardly be doing more than that.
Not everybody umpires because they need the money, but it does come in useful – I know from personal experience as it provides spending money for the week ahead.
---

Another issue is that the top two divisions of many leagues are fully or nearly fully staffed and it is the lower divisions (invariably involving second teams) who have to use club umpires.

---

But what if, as was pointed out at the Yorkshire Southern Premier League annual meeting at Phoenix Sports Club in Rotherham, clubs who do supply umpires to the panel in the lower reaches have no umpires to their matches due to them being too far down the pyramid… but clubs in the top flight who do not supply umpires to the panel get two panel umpires because of their elevated league position?
It is a tricky situation and not one that is easy to solve, but the ENCO Halifax League grasped the nettle a year ago and, after setting up a sub-committee, came up with a bold trial plan for the 2022 season to concentrate clubs' minds when it came to providing umpires.
If clubs did not provide an umpire or umpires for at least 12 weeks by the last Saturday in August (and 15 overall during the season) then that club's first and second XI will each be deducted 12 points, to be shown in the league tables on August 31.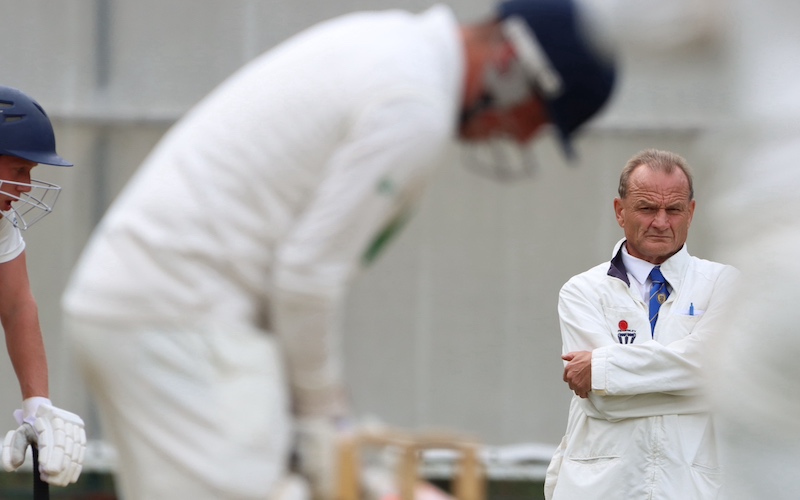 Only two clubs fell foul of this in 2022.
Meanwhile, the Bradford League MOA's administrator Nigel Thornton (and their executive committee) has worked on a five-year development plan to raise numbers, which has been well received by the ECB.
The nirvana is to have 96 umpires per week, which would be enough to fully staff all first and second-team games, with good mentoring and assessment programmes also in place.
Ideally panel umpires would be available to officiate at all levels of cricket within the league, and there would be a list of ancillary club umpires, all educated to at least Stage One, who could step in when needed.
However, there would also be a Premier Division umpires' panel, based upon education and performance, whose suitability would be measured by things such as captains' marks, match feedback and assessment.
These criteria would also apply lower down the system to ensure that the best umpires get the best matches, but it would be possible for umpires to be promoted or relegated depending upon their competence.
A team of assessors, working in line with senior mentoring umpires, would enable this to happen.
There would also be a training programme to develop new officials and existing members, and scorers have not been forgotten in the process as, after all, they form a team alongside the umpires.
Scorers should know, for example, how to operate their respective programmes, how to use a laptop and how to implement Duckworth Lewis Stern.
They will also receive help from mentors and assessors and be assessed by the umpires, while scorers will likewise provide feedback on umpires.
What do you think? How is the umpiring situation for your cricket club or league?
We welcome your comments, just add yours underneath…or use the Twitter and Facebook buttons below to share the article on social media.