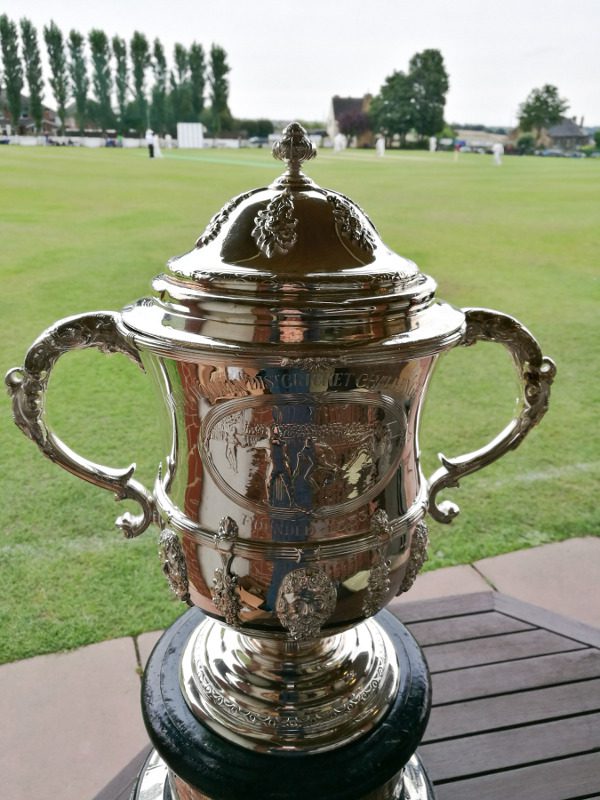 On assignment for The Cricket Paper, this year's Heavy Woollen Cup Final was a welcome return to Bradford Premier League leaders and 2017 hosts, Hanging Heaton.
A trip back in April had involved ketchup-slathered chips, a talk to Townville's West Indian overseas player Shkym Haynes and an appreciation for Hanging Heaton's early league credentials.
This time, Woodlands were back in the Heavy Woollen Final in a repeat of the 2015 showstopper against Hoylandswaine, the Huddersfield Cricket League leaders. Would the Swaine break their losing streak in this competition? Would the pie and peas be up to scratch? So many questions…
For those of you who appreciate their history, the Heavy Woollen Cup is as old as it gets. It began in 1883, less than a year after the Ashes, and is the oldest club cricket competition in England and, in all likelihood, the world.
The fact that it has been played continuously from 1883 to 2017 is an astonishing testament to longevity though I note there have been a couple of roadbumps along the way.
In 1898, there was a walkover win awarded to Morley after Batley refused to play. Imagine that might be worth digging through the archives to learn more about. Then in 1944, there was no winner as it was abandoned at the semi-final stage, perhaps related to being an inter-war year.
Derived from the Heavy Woollen District that once was a famed commercial hub for textile production in West Yorkshire, this is a niche competition that saw 32 clubs enter this season – based on the criteria of being no more than 18 miles from Batley Town Hall.
Though this Final clashed with Pudsey St Lawrence at home to Wakefield Thornes and the Yorkshire Council Championships quarter-finals, the crowd filled out in the hour or two following the noon start as Hoylandswaine had first crack with the bat.
I spotted that in the Yorkshire Council Championship Playoffs, only two of the four matches took place with the other two quarter-finals conceded by Wrenthorpe 1st XI and Streethouse 1st XI respectively. Surely that points to an over-cluttered schedule of cup competitions or is that too simplistic?



Orders for pie and peas, burgers off the barbeque and mugs of tea were steady away so spectators could feast on the cricket and on their first or second lunch.
Hoylandswaine's opening salvo was anchored by Chris Holliday's 51 but Elliot Richardson (3-39) pegged them back and the introduction of Woodlands' spin duo of Brice and Ahmed slowed the rate.
Brice, with 2-23 from his ten-over shift, managed to keep it particularly tight and it was left to Gurman Randhawa's patient 57, complete with all the tricks from reverse sweeps, cuts and a popular deflected release shot to third man, to see Hoylandswaine to 213 all out.
There was time in the dying embers of that innings for a monstrous six out of the screws that cannoned into the top branches of the trees at the far side of Hanging Heaton's ground to hoots from the crowd.
It was a momentary act of defiance, swiftly curtailed, and 213 should have been well short. Sam Frankland appeared in unhurried, composite touch for his 67 but may be frustrated at giving his wicket away where a century looked within the realm of possibility.
For a photographer, the geography of Hanging Heaton is a treasure with its undulating, split level grass shelves that lend a skewed perspective.
As a consequence, you get some tricks of the eye and fielding required laser-guided focus for unfortunate bobbles.
Back to the action…wicketkeeper Greg Finn (53) kept up the pressure and though Woodlands lost a clatter of wickets with the finishing line shimmering like a mirage, an upset never felt plausible.
Woodlands, currently sitting in third in the Bradford Premier League, were well worth the eventual three-wicket win to bag their second title in three years.
Conversely for Hoylandswaine, this was a painful, third successive final defeat in the competition but don't rule them out for 2018.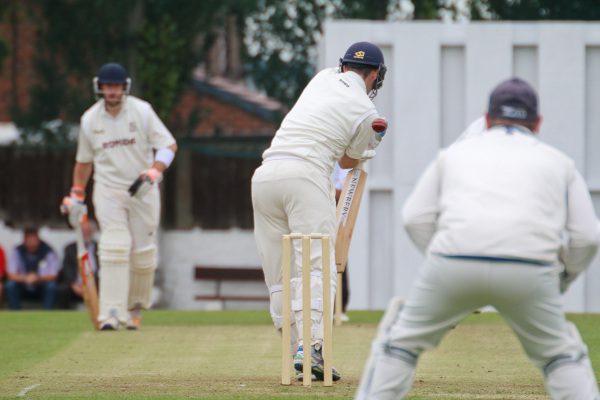 I particularly appreciated the depth and variety of their bowling attack with Adnan Ghani's mountainous frame slamming down deliveries that leapt at the throat and Imran Arif's pace and guile on display along with Randhawa's spin.
Get the Cricket Yorkshire Newsletter
To keep in touch with all things Cricket Yorkshire, join 1,500 cricket fans who are part of our newsletter community.
Like exclusives, partner offers, competitions and life from CYHQ? Sign up for bite-sized cricket updates every now and then to your inbox. 
Latest posts by John Fuller
(see all)