This Bradford Mutual Sunday School Cricket League encounter saw Yorkshire Friends host Girlington at Hirst Wood, on the outskirts of Saltaire.

It's an area I know very well having played a few seasons at Shipley Providence, a stone's throw away on the other side of the Leeds & Liverpool Canal.

Today, 'Prov' didn't have a game at home in the Dales Council League; they used to field two sides but that looks to have changed sadly.
As it was only football being played on the former Yorkshire second eleven ground, crossing the canal bridge and a short walk yielded better results.

The cricket ground at Hirst Wood, behind Higher Ground Cafe, is a rudimentary affair but has plenty of character all the same.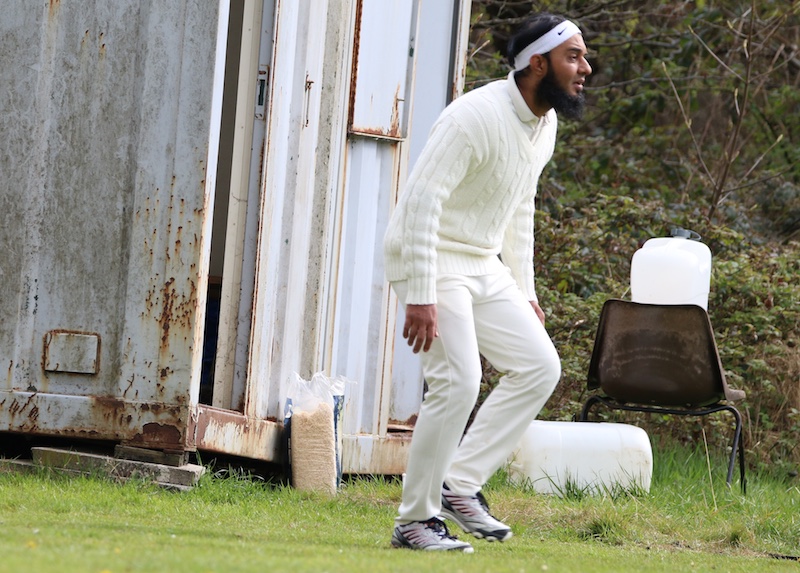 There is no smart ECB-funded clubhouse, outdoors nets, sightscreens or mobile covers.
Nothing, actually, for such a pleasant green space.
A rusting shipping container is where teams change and the toilets are more Glastonbury Festival than anything else.
It's a small cricket ground, made even tinier by the fact the cut strip for this week's match was shoved to its outer edge.
I reckon I could have trodden on the batsman's toes in eight strikes from the boundary.

I left Mrs Cricket Yorkshire in Hirst Wood Nature Reserve; a triumph in community endeavour who have transformed scrubland into a sanctuary with wild flowers, pond and bird hide.

Arriving around 4pm, I had missed Yorkshire Friends' innings of 119 all out but the reply wasn't short of action.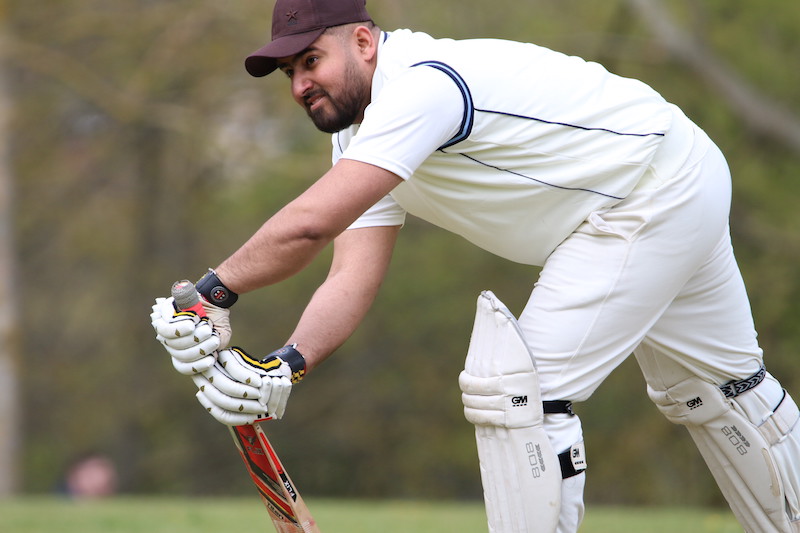 This was the first match for these two sides in Group A of the Bradford Mutual Sunday School Cricket League.
It ended up being one-sided with Girlington scorching to 123-2 and an eight-wicket victory – yet that belied more than a few chances.

Only the minimal nuts and bolts are noted on Play Cricket so no individual scores credited but anything short was either deposited onto the railway track or missed with a big yahoo.

To be fair to the bowlers, it was easier to hit a six than sneak a quick single.

Nonetheless, the wicket was spicy, offering plenty of inconsistent bounce to interest Yorkshire Friends close fielders.
The ball beat bat, without a nick, on many occasions. Mistimed pulls ballooned up, only to fall in vacant gaps.

One bowler I talked to on the boundary admitted, with a rueful smile, he'd missed a run-out in the first over off the batsman now happily swatting sixes left, right and centre.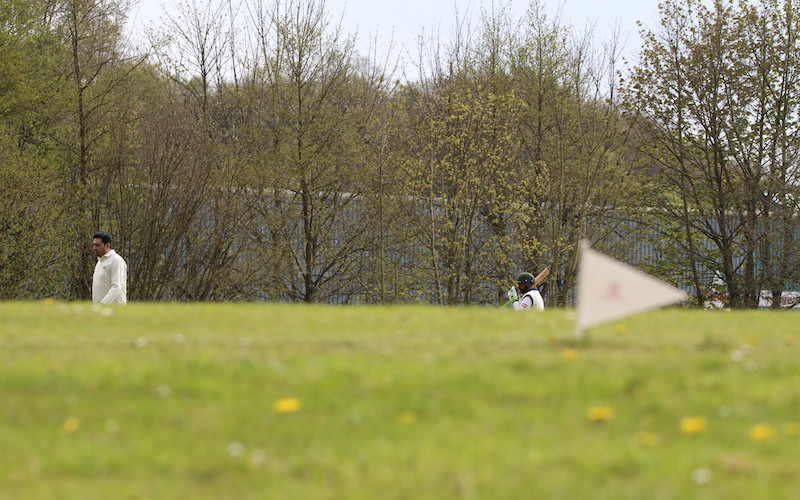 Photographing a club cricket match, as I've done hundreds of times, is to appreciate the finer details.
Square of the wicket in the other direction is a slope, leading down to the road and the canal. It allowed for some fun, optical illusions.
It's true, the facilities were poor. I didn't get the chance to quiz Yorkshire Friends CC why that was or if it was even an issue.
That could be a future article as there is a huge discrepancy between clubs in Yorkshire.

However, my eye mostly settled on the friendship from, erm, Yorkshire Friends, with back slaps and warmth between players, even as the ball disappeared all over the place.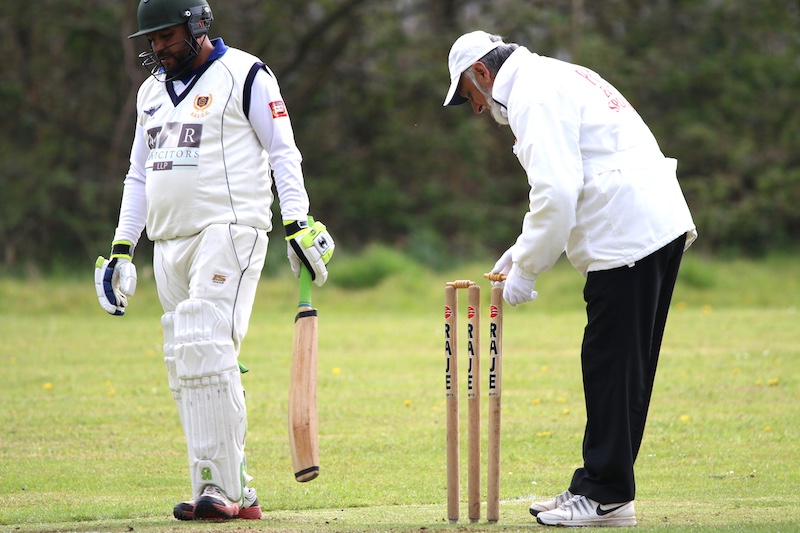 One fielder wore a broad headband and spent the whole time I was there grinning, as if he was just chuffed to be back playing cricket again. I think we all feel like that.
I don't know what language was spoken between the fielders but it was punctuated by 'camera' and then laughter as the bowler looked sheepish.
An umpire wore immaculate, white gloves (as a Covid measure presumably) but replacing the bails brought to mind a mime artist or a snooker referee.
It was a brief stay at Hirst Lane but Girlington were racing away as the rain drops prompted me to pack up and find shelter.
Latest posts by John Fuller
(see all)