Amongst the cat videos on Facebook and dodgy ads, occasionally something else leaps out.

I was scrolling through and a strongly-worded statement from the Scarborough Beckett Cricket League stood out:

"The League Management Committee (LMC) has reluctantly agreed to a request from Forge Valley CC to withdraw from the Premier Division for the 2023 season.
FVCC's request to remain in Division One, was however rejected and as a consequence, FVCC 1st XI have now been placed in Division Three. FVCC's 2nd XI will remain in Division Four."

The League continued: "Forge Valley will be replaced in the Premier Division by Brompton, who finished in the highest relegation position in the 2022 campaign, in order to maintain a 10-team top flight, while Ebberston 2nds will retain their place in Division One to maintain a 10-team Division One. Division Two will be played with nine teams for the 2023 season."

Questions….

Why did Forge Valley want to drop their first team from the Premier Division to Division One – at this very late stage?

Presumably, it's down to a change in the make-up of their squad but mere weeks before the season's start is highly unusual – although this might have been rumbling on for months.

Public statements, whether from leagues, clubs or anyone else, are often deliberately bland.

Not so this time.
I can understand the frustration – although at least it has been resolved with minimal Jenga, with Division 2 not lop-sided as I believe Great Habton 2nd XI have pulled out which evens things back up.

The Scarborough Beckett Cricket League didn't pull any punches on this one:

"The LMC would like to make it clear to member clubs that the above decisions were unanimously agreed, with the decision to replace Forge Valley with Brompton being in the best interests of the standard of the Premier Division – despite the poor manner in which the request was submitted by Forge Valley."
There was a hefty punishment for Forge Valley that will see them do well to get out of Division 3.

---

"Disciplinary action has been taken against Forge Valley as a direct consequence of their actions to withdraw from the Premier Division so close to the start of the season, with both their teams starting the season with a 44-point deduction, the club has also been fined £200. We'll inform clubs once fixtures have been altered accordingly."

---
Which is where it gets interesting.

You might take the view that this was absolutely fair enough – as a message to other clubs not to do the same.

Or, that a huge points deduction and fine is a kick to the teeth for volunteers who are doing their best.

I'm fascinated by the dynamic between member clubs and their Leagues. It's a relationship that has to work with mutual cooperation but sometimes, a League has to be punitive.

There is that balancing act between the necessary administration and getting clubs to toe the line by penalising them. Everyone needs to abide by the same rules – but do you think the punishment was reasonable?

I did approach Forge Valley CC for comment but wasn't able to get one yet. I'll be happy to add this in if circumstances change. They might be mindful of further action if commenting publicly or just want to focus on their cricket.
Back to the season…

Meanwhile, the wet weather cut a swathe through the opening weekend's fixtures with multiple leagues postponing their entire programme – but we're on now and there's that crackle of excitement for when games return.

The Scarborough Beckett Cricket League begins on Saturday 29 April with Brompton 1st XI now playing away at Premier Division opponents Staxton while Forge Valley 1st XI find themselves at home to Glaisdale in Division 3.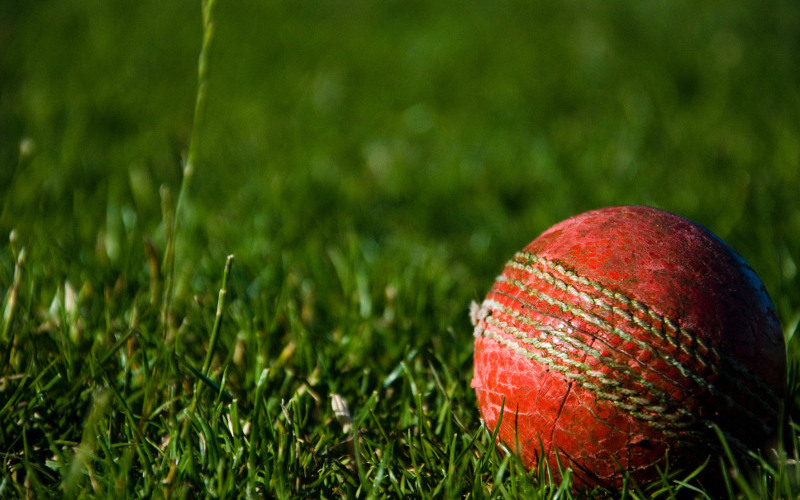 Before that, there is the David Hayward Memorial game on Saturday 22 April. The event launches from 11am with live music at 1pm and the Scarborough Beckett Cricket League Representative XI plays Ebberston in a T20 at 2pm.

Scarborough Beckett Cricket League Representative XI: Sam Triffitt (Heslerton CC) Gregor Fraser (Scalby Cricket Club) Adam Spaven (Heslerton CC) Toby Jones (Cayton CC) Joe Barker (Brompton CC) Carl Wilson (Snainton Cricket Club) Tom Varey (Brompton CC) Dan Outhart (Staxton CC) Jay Allison Wilson (Brompton CC) Archie Graham (Seamer CC) Henry Tubbs (Wykeham Cricket Club).
There are over £1,000 worth of prizes up for grabs and all proceeds from the day go to Community Counselling North Yorkshire and Andy's Man Club.

Want Harry Brook's signed Sunrisers Hyderabad shirt? Or, Finlay Bean's shirt from his maiden first-class hundred signed by the Yorkshire CCC team? All the best to everyone for the day and to the teams competing in the League this season.
Latest posts by John Fuller
(see all)