Nothing gets us quite so fired up as the weather – especially when it affects the cricket season.

The North Yorkshire & South Durham Cricket League's decision to postpone the start of their cricket season by a week was a big call.

Unusual but not quite unprecedented – and sensible given March was the wettest since the year of Ian Botham's Headingley heroics.

That's 1981 for any millennials who read Cricket Yorkshire.
It's quite a thing to postpone an entire league programme as the NYSD has done for April 15 and 16. Due to widespread wet weather in the last 4-6 weeks. Will any other leagues follow suit? https://t.co/6wPUrXLdgW

— Cricket Yorkshire (@cricketyorks) April 11, 2023
As they often do, the NYSD made an early decision after feedback from their clubs that a wet past 4-6 weeks had meant that pitches just weren't ready.

They are not alone though.

The newly-formed North West Cricket League have delayed their first-ever games while the Quaid E Azam Sunday Cricket League is another that decided to postpone the scheduled T20s and will now host them on 1 or 8 May.

[Editor's Note: Updated on Thursday 13 April]
In my corner of West Yorkshire, the Craven Cricket League have postponed, as have the Bradford Premier League and the Huddersfield Cricket League. The Halifax Cricket League fixtures go ahead theoretically.

A delay is not the end of the world – but it's unusual to delay across a whole cricket league. Rather than just letting individual clubs call it nearer the time.

It's short-term pain for long-term gain.

If you play on a boggy pitch, it will tear it up for future weeks. Although from the feedback I've had, just getting a roller onto a cricket square has been difficult in some parts of Yorkshire.
Photo: Caught Light Photography – caughtlight.com
Knock-on effect?

It's not great any way you look at it but inevitably delaying a whole round of fixtures (rather than a rained-off game where you share the points) adds to congestion down the line.

You either tack on a week in September or set up a double-header playing league cricket on both Saturday and Sunday (when there are no cup games).

Those maintaining cricket grounds always want seasons to end on time so they can dig up the square, do autumn renovations and put the square to bed.

There are no neat solutions here.

Volunteers running cricket leagues who might privately be considering their next course of action will be weighing up what their clubs say with how to fit everything in.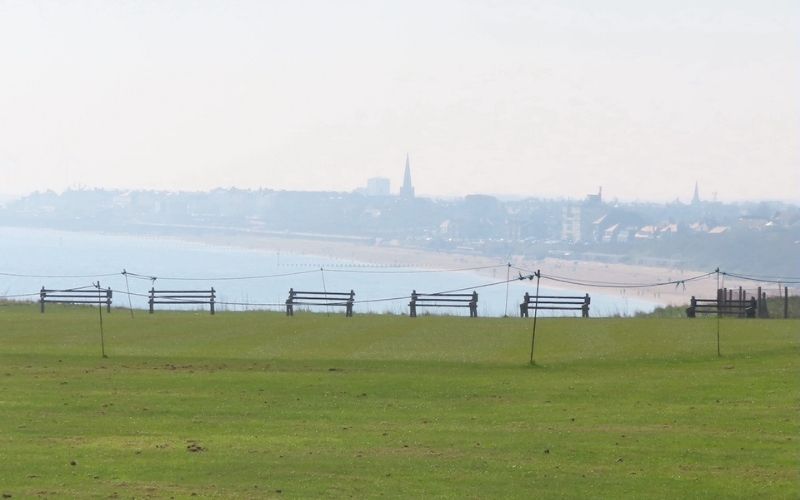 Pattern of unpredictability?

Club cricket is not immune to more extreme weather due to climate change. In 2022, Yorkshire saw its driest cricket season since 39 BC. (Well, at the very least cricket squares resembled crazy paving and it was astoundingly hot for weeks at a time).

Some leagues didn't have a single cancelled fixture.

In Yorkshire!

Of course, the weather also likes to mock us. So, don't be surprised if the sun bakes our cricket grounds on Saturday. But that doesn't mean the ground is ready to have eleven cricketers in whites diving around.

There are also no one-size-fits-all scenarios which is why I'd imagine some leagues and games will take place by virtue of having better drainage or escaping the volume that has literally rained down elsewhere.

We might find that leagues hold off on a complete delay of the entire programme but that fixtures all get cancelled anyway.

This is the way.
(If you've watched Star Wars spin-off The Mandalorian, you'll get that reference).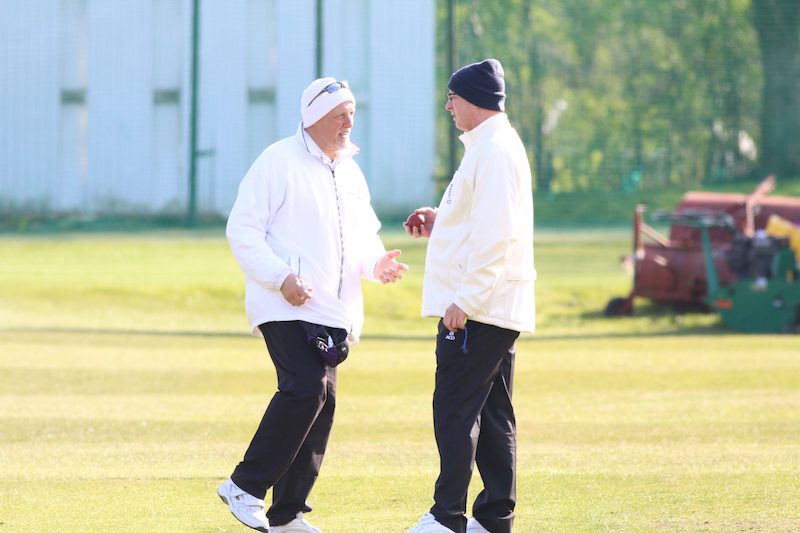 Do we start too early in Yorkshire?

I was telling a friend that I often see the April start by club cricketers in Yorkshire as a weird badge of honour, compared to those leagues further South who may see umpires lead the players out a few weeks after.

But having played cricket on windswept hills in Yorkshire where the flags are not so much cracking as disappearing into another postcode, it can have limited appeal.

Anecdotally, in the 13 years of doing Cricket Yorkshire, there's been years when the first month has been wiped out by rain and others where we bask in the nirvana that is the mercury nudging past mid-teens.
One thing I've definitely noticed is how late September and into October are generally warmer and drier. Should we play later into autumn instead?

Perhaps. But it still feels like a meteorological lottery.
Sowerby Bridge Cricket Club
I asked Steve Jordan, Chairman at Sowerby Bridge Cricket Club (who know more than most about the impact of rain) what it's been like?
Steve told me: "It's been a real tough one this year, although we have managed to avoid any flooding of any type, it has been continuous and a remarkably wet Winter and Spring; you can see this by the levels of the reservoirs from almost drought conditions last summer."
He reckoned there was very little chance of a game at their ground this weekend with more rain on its way. He's kept a photo on his phone from when Halifax was under six inches of snow on 10 March.
One thing to point out is the impact of rainfall over time. At Sowerby Bridge Cricket Club, they've done a few cuts of the square and outfield but nothing near to the normal prep before a game.
Steve said: "We have also only managed one day of rolling since February so if we did play, goodness only knows how the track would behave. Where I have seen some clubs trying to get machinery on, it has done more damage than good. I'm in regular contact with the groundman and the captains so they can keep the players updated."

As for his league, (the Halifax Cricket League), it was tricky to know where to fit an extra round of games if they had opted for that route. There was a spare week but that is now occupied with the first-round matches for the Parish Cup and Crossley Shield competitions hence the decision to press ahead.
Here at Cricket Yorkshire HQ, I am weighing up my options for the first game of the season, while watching the forecast like a hawk and also any news filtering out from leagues.
With the rapidly changing news from leagues, it is very unlikely.

On Wednesday, we had Storm Noa, some snowfall and there is talk of a mini heatwave next week.

Four Seasons in One Day by Crowded House is entirely appropriate at this time of year.

When all the talk subsides, those who maintain cricket grounds should be heard – even if it means we'll have to wait a little longer for our cricket.

Whenever you get to play, enjoy it and get those beer towels and Super Sopper at the ready!
Latest posts by John Fuller
(see all)