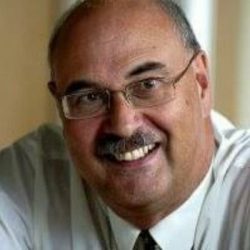 Latest posts by Bill Marshall
(see all)
Bill Marshall talks to Dan Abbott who plays for East Bierley in the Bradford Premier League about tattoos and cup fortunes.
East Bierley Cricket Club pace bowler Dan Abbott would like to be a trend-setter, even though no-one else has taken the hint yet.
The 31-year-old has had two club tattoos on his body and is still waiting for his team-mates to follow suit – even once.
Abbott, vice-captain at South View Road and son of former professional footballer Greg, explained: "I have two tattoos.
I have 'EBCC' on my chest – I had that done about eight or nine years ago – and I have res, non verba (deeds not words in Latin) – the motto of the club – on the inside of an arm, which I had done a couple of years ago.
"The first one is not very good but the second one is."
He added: "I have told all of the new lads that they have to get booked in for theirs soon but no-one else has taken the plunge yet – I thought that a couple of the younger ones might join in but there was only me daft enough!"
Abbott has had contrasting fortunes in Bierley's path to the quarter-finals of the Heavy Woollen Cup, where they face New Farnley at home on Sunday, June 6.
In the remarkable first-round tie at home to Wakefield Thornes, Abbott conceded 51 runs in his five overs as the visitors made 340-6, a total that East Bierley overhauled with a last-wicket stand of 80 to win with, even more astonishingly, with 10.3 overs to spare.
South African overseas star Byron Boshoff scored 142 for Thornes, but he was overshadowed by Ben Walter's 227 not out for Bierley as they plucked victory from the jaws of defeat on what was a good track.
"He was a good bat," said Abbott of Boshoff, who greeted the experienced paceman by hitting him for two sixes and a four in his first over – the 11th of the innings – and was immediately taken off.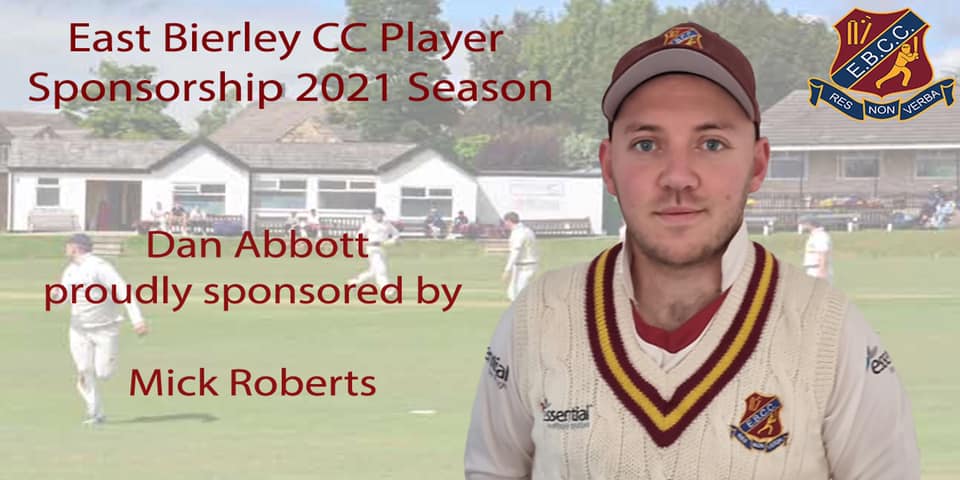 Two more Boshoff sixes followed when Abbott was recalled to the attack for the 33rd over as 16 more runs flowed, but skipper Adam Brown kept his nerve this time and kept Abbott on, and he rewarded him with the wicket of Jamie Howarth in his next over, caught by Walter.
Boshoff then made it five sixes off Abbott in his next over but the latter had much more success in round two at Birstall on what was a helpful wicket after overnight rain.
On for the seventh over, Abbott immediately bowled the dangerous Eric Austin but was then planted for three straight sixes in his second over by Josh Haynes before trapping the opener leg before for a quickfire 53.
Even a maiden in his third over meant that the score was still 70-2 after 11 overs but the main damage to the bowlers had already been done, and more wickets followed for Abbott in the 13th, 15th, 19th and 31st overs, leaving him with figures of 6-39.
It was his first five-wicket haul for Bierley's first team, although he had already achieved the feat for Spen Victoria's first team and for Bierley's second team.
Birstall were dismissed for 134, and Bierley were in no mood to hang around with rain threatening, winning by six wickets in just the 15th over, thanks to Matthew West (41), Sam Gatenby (33), Dan Cross (24no) and Walter (29 in eight balls).
Abbott is such a one-club man that it is surprising that he played for Spen Victoria for a spell, but his fondness for Bierley is writ large – and not only via his tattoos.
He remembers: "I made my debut when I was 17 filling in for (legendary overseas player) Jaffer Nazir when he went home early at the end of the season and I took a few wickets.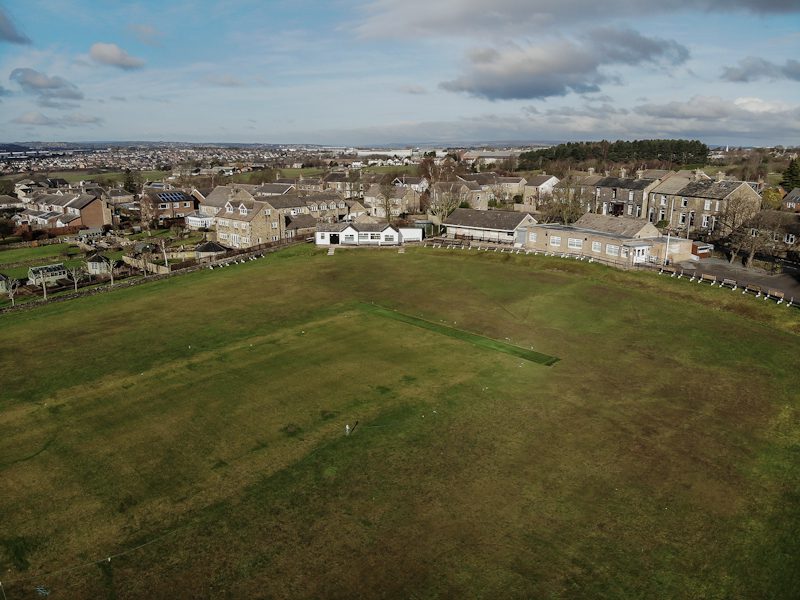 "I grew up here so I am biased – I lived about a five-minute walk away so it is just a place that I have always been.
"I am a football fan but I ended up playing cricket and it is just a great place to play.
"We had some really good first-teamers – I can remember growing up watching Anthony McGrath and his brother Dermot, Murphy (Walwyn), Andrew Bairstow, Richard Gould, John Proud etc.
"We had some really successful times and hopefully we can build towards that and be somewhere near them again."
Bierley, who won the National Village Cup at Lord's in 1979, the Bradford League title in 1981, 1988, 1993, 1994 and 1996 and eventually the Priestley Cup (after seven final defeats) in 1981, 1984, 1991, 1998, 1999 and 2000, were relegated from the top flight in 2018, but are currently third in Division One.
Bradford Cricket League's Priestley Cup
The three successive wins in the Priestley Cup are a record, although Woodlands can match that this season.
Remarkably there have been 13 times when a side has successfully defended the Priestley Cup but only once have a side – Bierley – won it three times in a row.
The sides to retain the cup have been Bradford (1914, 1954 and 1960), Undercliffe (1917 and 1975), Saltaire (1942), Bingley (1979), Hanging Heaton (1986), Yorkshire Bank (1993), Pudsey Congs (2005 and 2008), Bierley (2012) and Woodlands (2019).
The competition was not held last year due to Coronavirus.
It is a very different story in terms of successive winners in the Heavy Woollen Cup – the oldest club cup competition in the country and possibly the world.
Two clubs – Dewsbury & Savile (1887-90) and Wrenthorpe (2007-10) have won it four years in a row, while Dewsbury & Savile (1924-26), Ossett (1916-18 and 1978-80) and Heckmondwike (1936-38) have all won it in three successive years.