At this time of year, secretaries and committee members are mapping out the year ahead and cricket club insurance inevitably falls under their remit.
January is often when insurance will come up on the agenda at cricket club meetings with renewal dates ticking round and, in association with our partner ExtraCover Insurance, it felt the right time to offer some advice.
Check your cricket club insurance
Dig out the policy document and any supporting information then have a read. It won't be a thrilling page-turner but will save misunderstandings later – after all, who remembers the fine print of what's included?
This is crucial because a) there may be someone new in charge at the club who will now deal with insurance and b) the circumstances at your cricket club may have changed which should be reflected in any future policy.
Assess what's changed & planned
The focus of this sponsored article is comprehensive insurance cover and as circumstances change, perhaps a club starts a women's and girls section, builds a new clubhouse or is constructing new nets then that is all relevant.
A mini internal audit needn't be a long process, it's about flagging up and noting questions, concerns and covering changes or future plans during the duration of the cricket club insurance.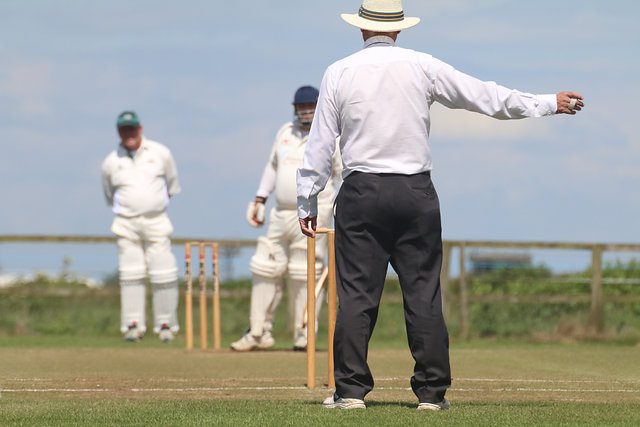 Pick the right level of cover
Public Liability Cover is a cornerstone for cricket club insurance and it protects against a club having to pay compensation to members of the public, if they sustained injury or damage to property due to a club's activities.
The ExtraCover Insurance Public and Products Liability is very thorough and addresses third party accidental damages for those times when cricket balls are sent majestically soaring out of the ground and into a neighbour's prized greenhouse.
Beyond the legal liability of the Club, it also insures committee members, trustees, individual members and volunteers while carrying out their duties; a reassuring and significant safeguard that some policies don't do.
After all, a vibrant cricket club isn't limited purely to players but everyone, including helpers, including parents, who turn up to lend a hand should have peace of mind for themselves and the Club.

Marshall Wooldridge are the brokers who designed this long-standing cricket club insurance scheme and after visiting them at their Yeadon HQ, it's clear their intention is to leave no stone unturned in terms of a safety net for clubs, leagues and county boards.
It's why ExtraCover is the official Club Insurance Scheme of the England & Wales Cricket Board (ECB), designed particularly for cricket clubs. Furthermore, this policy goes beyond what's required for Clubmark accreditation and to be fully insured for All Stars Cricket.
Employers' Liability
A quick but valuable point to make here. Namely, to stress again the need to cover everyone linked to your cricket club beyond those wearing whites.
ExtraCover's Employers' Liability cover includes bar staff, cleaners, ground staff, those doing work experience and voluntary help so a cricket club and all associated with it, whether deemed gainfully employed in the eyes of the law or not, can rest assured.
Personal Accident Cover
We've all made assumptions, myself included, when we play cricket about the risk and our protection in the event of an unfortunate accident.
I've written about and witnessed enough incidents to know that typically we either think it won't happen to us or believe that the cricket club or our place of work will pay out for any medical care and loss of earnings.
That's not necessarily the case. Injuries are part and parcel of cricket but in the event of a serious injury that affects the ability to work and earn, insurance comes into its own.
The ExtraCover team at Marshall Wooldridge can talk through options but their cover includes accidents in matches, training and coaching sessions, groundwork and other situations.
The benefits protect club members, players, umpires and scorers for accidental bodily injury during club-related activities and are well worth exploring.
Under-insurance
Nowadays, cricket clubs have to have the financial acumen of bankers alongside a blizzard of administration so the issue of keeping costs down across the board is common sense.
In the realm of insurance, the worst thing you can do is under-insure because you're paying out an annual premium on a false assumption that won't ultimately do what you want it to do, come the worse-case scenario.
Every cricket club will be different in its daily routines from its geography relating to flood defence to its cricket offer with All Stars so costs are entirely subjective to a particular club.
The most common claims for cricket clubs relate to fire, floods and theft and the sum insured is the maximum amount your insurer is prepared to pay out, assuming any loss or damage is proven to have occurred by one of the insured perils.
A sensible precaution is to check how the insurance company will pay out and to calculate the approximate costs of repairs with parts and labour so the two match.
As an extreme example, there's no point in paying for a policy that covers flooding up to £1,500, if your club is on a floodplain and to undo the damage of flooding is likely to be £10,000.
Final Top tips:
Who does your insurance cover and for what

Breadth of cover should trump cost

Never assume, check the fine print

Get free advice:
For expert advice and help with quotations, sorting out cover and settlement of claims for your club, just get in touch with Mark Dearden, David Barker and Helen Kincaid from the ExtraCover team:
Marshall Wooldridge Ltd Insurance Brokers
14-16 Ivegate
Yeadon
Leeds LS19 7RE
Tel: 0800 289301
Fax: 0113 239 1296
Email: [email protected]
Web: www.marshallwooldridge.com

Further info, specifically for cricket clubs, can be found here:
http://www.marshallwooldridge.com/sports-insurance/extracover-cricket-club-insurance/
**This is a sponsored article for Extra Cover Insurance – if the mood takes you, click to read Cricket Yorkshire's policy on sponsored content**
Latest posts by John Fuller
(see all)