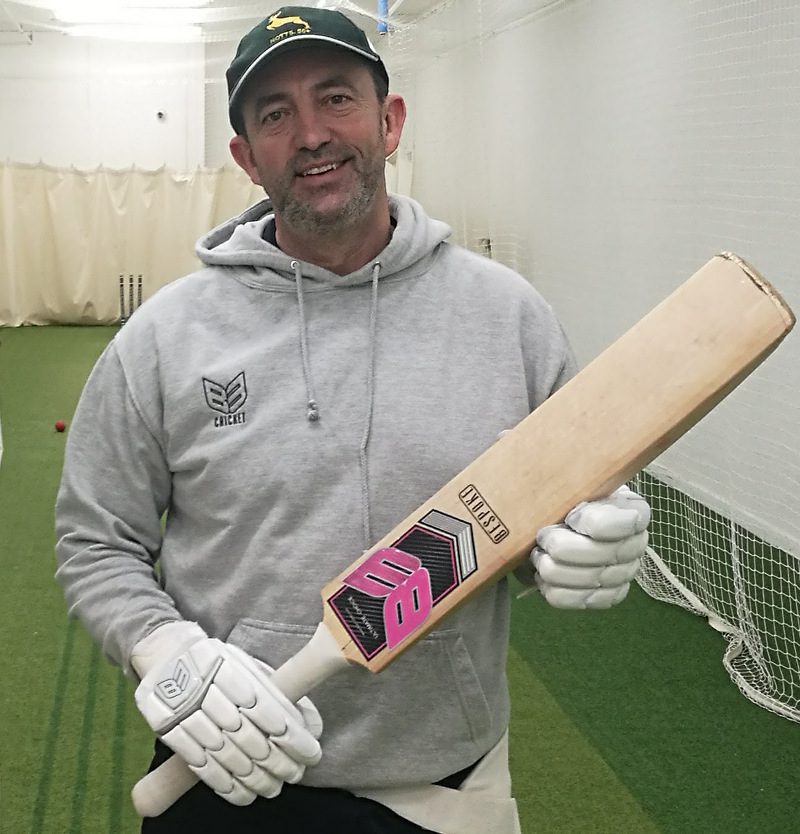 On a recent visit to their factory, I caught up with B3 Cricket Managing Director Michael Blatherwick who was having a net.
In an episode for the Cricket Yorkshire podcast, we began with a chat about the importance of tip-top indoor facilities.
Alongside the shop and the workspace where batmaker Gav was busy hand-shaping cricket bats, there's a full-sized net that clubs and cricketers use to hone technique and work on their game with the option of a bowling machine.
As a cricket coach, Michael wanted somewhere local he could use as a base to develop young players and it also suits that anyone can visit and roadtest a range of cricket bats across weights and shapes.
In fact, here's a video when Pakistan opening batsman Shan Masood offered batting tips to Michael and actor Arsher Ali:
No company should stand still and B3 Cricket have released a new range of softs and luggage for 2018.
While I was waiting for General Manager Richard Blakeley to discuss his life in Yorkshire league cricket, I looked over B3's brand-new luggage range including their D145 Wheelie/Duffle in khaki green.
There is an entire B3 Cricket range to suit all shapes and sizes but it struck me that it had ample space, loads of pockets, zips and segmented areas to keep everything secure and safe from the elements.
Crucially, it had padded shoulder straps to wear your cricket bag as a backpack.
Last season before I gave up playing, I would wheel my bag along the Leeds Liverpool canal towpath to our team's meeting point.
The wheels were hardly suitable for a Scalextric car, let alone something to take the weight of my 64 deep-heat gels and umpteen jumpers for standing on a windswept dale.
Stones would jam in the wheels and the bag toppled over so often, it fleetingly crossed my mind to lob it in the canal and borrow some kit.
If you are anything like me, you've left your cricket bag to grow previously undiscovered lifeforms in a corner and are only now thinking about whether your pads will walk themselves to the bin.
If you need cricket equipment for the long spells crafting your 9 not out off 81 balls or 15 overs of rocket-propelled yorkers then check out the B3 Cricket Shop for the latest kit.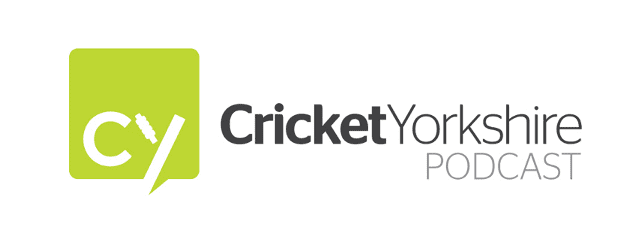 Ok, so back to the the Cricket Yorkshire Podcast, Michael also has a chat about:
Trends with cricket bats
Tom Kohler-Cadmore's personal design
Facing Yorkshire Over 50s this summer!
It's well worth a listen if you're interested in a cricket bat, club cricket or cricket coaching.
LISTEN TO MICHAEL ON THE CRICKET YORKSHIRE PODCAST:
GET YOUR CRICKET KIT – CRICKET BATS, PADS AND MUCH MORE!
To get in touch with B3 Cricket, you can call 0115 977 0198, email the team in Hucknall at [email protected] or they are @B3cricket on Twitter and B3 Cricket on Facebook.
Visit their website for advice, videos and deals on clothing, softs and other equipment: https://b3cricket.com/shop
**This is a sponsored article for B3 Cricket – if the mood takes you, click to read Cricket Yorkshire's policy on sponsored content**
Latest posts by John Fuller
(see all)