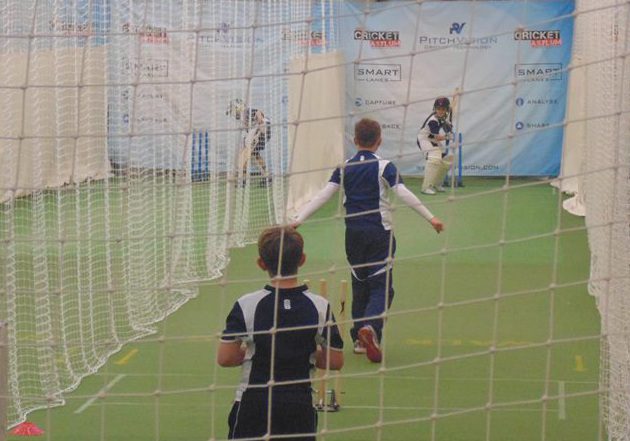 For many of you cricketers, February signals a changing in the seasons just as surely as entering a different time zone: back to nets (BTN).
Preparation for this ritual will depend on whether you spend winter oiling your cricket bat with affection or open your cricket bag, after months of fermentation, with a hazmat suit and considerable trepidation.
It may be that a new year brings with it a desire to buy a new cricket bat, as you go in search of that elusive fifty, hundred or double-hundred (delete as applicable).
Either way, here are some pearls of wisdom, in association with our cricket bat partner, B3 Cricket, around finding something that suits your game and budget.
THINK ABOUT YOUR GAME
Advances in technology and design mean that it is possible to be incredibly specific as to how your cricket bat is created but first, think about the way you bat and what's important to you?
It may be you prefer a certain shape, weight distribution or simply that it has a pleasing pickup and goes like a rocket.
If you don't want to get caught up in decisions of millimetre precision and just need fine-quality willow with a powerful ping to match then B3 Cricket's Series range is ideal.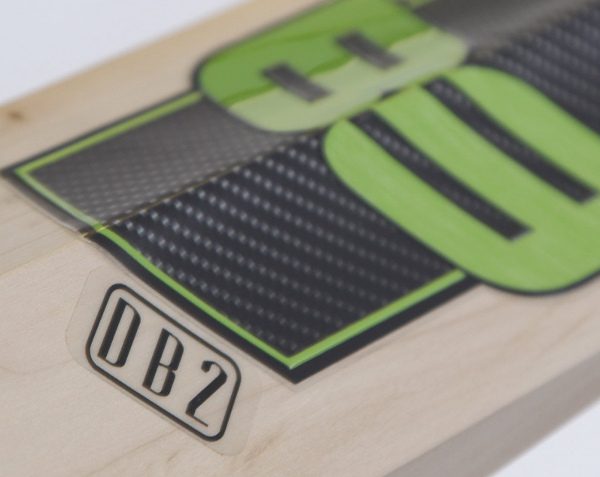 They are three selected cricket bat shapes (DB1, DB2 and DB3) then you pick what grade of willow, ideal weight, shape and length of handle, stickers and grip.
However, customisation and catering for every individual cricketer is a huge part of what B3 Cricket are about.
They recognise that we all bat on varying surfaces, a technique might be textbook or caveman and if you're investing in a cricket bat, it has to be exactly what you want.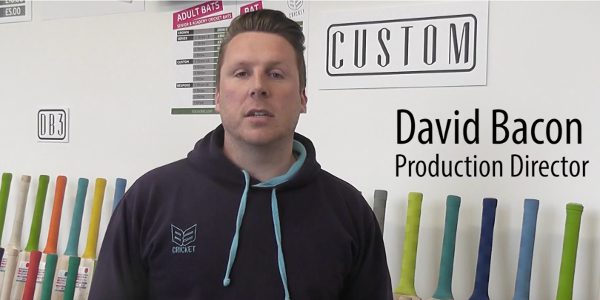 I caught up with Dr David Bacon, B3 Cricket's Production Director, to ask about his advice for anyone looking to purchase a cricket bat.
1. Weight and pickup (the feel of the cricket bat)
This is entirely an individual choice but ideally, you bring in your current cricket bat that you're used as a starting point.
As a piece of cricket bat willow is organic matter, not all 2lb 8oz bats (as an example) will end up feeling identical so shop with an open mind:
"What I would say is that I wouldn't do anything drastic. The biggest misconception is people come in thinking that they want a light bat and think their bat is really light but when we weight it, it's actually a lot heavier than they thought.

It's about your personal attributes, technique and strength which will determine the correct pickup for you."
Cricketers might focus on a lighter bat to increase hand speed – which it might – but that may be at the detriment of control of shot.
At B3 Cricket, the indoor net allows everyone to roadtest a variety of cricket bats to see what's most comfortable.
As David flags up, there's nothing worse than going to a cricket shop, the adrenalin is pumping and you walk out with a cricket bat, on impulse, that's too heavy.
2. Swell position (determines what type of player you are)
If you've never much thought about it, your old cricket bat can offer clues as to how you bat and therefore, what shape and style of bat could be best:
"Have a look at your old bat, check the face to see where the majority of your impacts occur. In general terms, if you're a front-foot player then you'll hit the ball lower down the blade.

In contrast, if you favour the back foot and play the ball late then you'll hit the ball a little bit further up. Obviously, everyone won't just go forward or back but the proof is in the pudding and you'll see where you hit the ball the most."
On English wickets, the majority of bats should be mid to low swell unless you play on a very bouncy, well-maintained track.
Base it on your home ground and then if most of the opposition grounds are similar, you'll want a bat to suit the most common conditions you'll come up against.
One thing you need to be careful of is not to make a judgement at indoor nets where you hit it higher up because they're bouncier than outdoors.
3. Handle type
The shape of a cricket bat handle may seem insignificant but think about it. It's about small but vital margins in fraction of a second out in the middle.
Judge length, move accordingly, execute the shot crisply and as bat chimes ball, will the handle twist or jump on impact?
"A few years ago, oval handles were very common especially with more orthodox, front-foot players. The oval handle will fit into your 'V' (thumb and finger of your batting grip) so when you're holding the bat, you know it's straight. With that oval shape of handle, on impact, it reduces the twist of the bat in your hands."

"With most of the pros these days they need to be able to play the modern shots. Switch hits and reverse sweeps need the player to be able to manoeuvre the handle quickly and smoothly, this is where a round handle is preferential."

"At the end of the day, we can cater exactly for a player's preference. Thin, thick, in between. One grip, two grips. Single bind, double bind. Just like the bat shapes and weights, it's up to the customer and we cater for their fussiness!" enthused David.

David's key tip is not to order a different shape of handle before testing it first as they are chalk and cheese.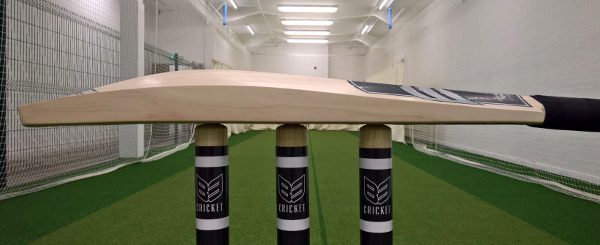 So, assuming you've dug out your cricket bat and it's beyond the point of no return or it feels like time to treat yourself before the new season, check out B3's custom bat configurator.
You can use it in two ways. The full online configuration allows you to whittle down all of B3's hundreds of bat design options based on aspects including size, weight, middle position, toe shape, scoop and edge shape.

You'll be left with a couple of cricket bats that you can then select and refine even more if you want – with optional extras such as a knocking-in service, toe guard and extra grips. You can even email your bat design to yourself.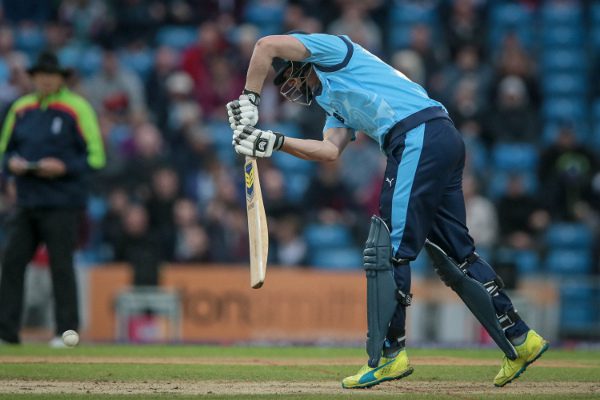 Alternatively, you can still design your own cricket bat how you like it but perhaps you need a helping hard or like the idea of the same bat design as a professional cricketer?
No problem. B3 Cricket have lined up their top six cricket bat shapes that are used by their professional cricketer ambassadors including Yorkshire County Cricket Club's Tom Kohler-Cadmore (above), Nottinghamshire's Steven Mullaney and Pakistan opener Shan Masood.
There is no upselling, trying to force a cricket bat on you that isn't suitable or you can't afford. By having complete flexibility on building a cricket bat from the ground up, they can nail the design every time.
I hope the bat purchasing tips were useful and as thoughts turn more seriously to club cricket in 2018, have fun with your indoor leagues and cricket nets.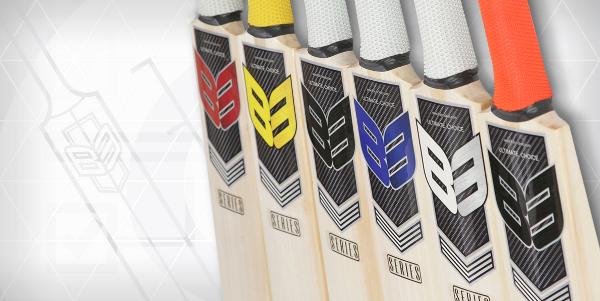 DISCUSS YOUR DREAM CRICKET BAT
To get in touch with B3 Cricket, you can call 0115 977 0198, email [email protected] or they are @B3cricket on Twitter and B3 Cricket on Facebook.
Check out their website here for advice, videos and deals on clothing, softs and other equipment: https://b3cricket.com/shop
**This is a sponsored article for B3 Cricket – if the mood takes you, click to read Cricket Yorkshire's policy on sponsored content*
Latest posts by John Fuller
(see all)