The Queens Hotel in central Leeds is buzzing with tables in their Queens Bar taken up for business meetings.
Stewart Reynolds, CricHQ's Sales Manager for Europe, joins me for a mid-morning brew and to outline how the company are making noticeable technological strides aimed at recreational cricket.
If you're not familiar with them, CricHQ offer a digital suite from the cloud-based scoring solutions used by clubs around the world to all aspects of cricket administration such as fixture and team management.
Data can be a powerful tool to thoughtfully de-construct and analyse performance and 3D wagon wheels, pitch map analysis and official Duckworth-Lewis-Stern projections are just some of the ways CricHQ wants to bring professionalism to amateur cricket.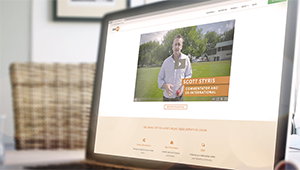 CRICKET ADMINISTRATION UNDER ONE ROOF
They continue to innovate and products are in the pipeline around payment processing and e-commerce but according to Reynolds, the goal is to have everything under one roof to allow a girls under-tens coach, club treasurer or player in charge of social media all to be able to use CricHQ.
Currently, those managing cricket teams may use Pitchero or Play Cricket for their website, score with CricHQ or Total Cricket Scorer and use other alternatives to organise their games.
The CricHQ scoring app has gained traction here in the UK as a modern scoring alternative to Total Cricket Scorer.
The latter has been the popular choice by counties and grassroots cricket for many years and it since been acquired by CricHQ too.
Depending on your definition, cricket is believed to be the second most popular sport globally but we must acknowledge it's a niche sport.
That fragmentation in cricket, centred around areas they're played in, can be a frustration but also an opportunity.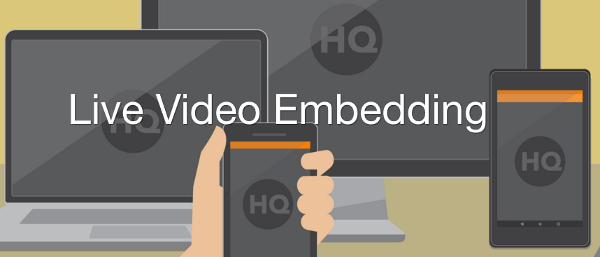 VIDEO CAPABILITY IN AMATEUR CRICKET
If engaging with fans and players through stats-driven initiatives like fantasy cricket is food for thought, the thrilling possibilities around video is something CricHQ are pressing on with.
We begin by kicking around the dissection of content and how Reynolds is unconvinced by the free-to-air TV debate in cricket:
"How many kids even sit down and watch an hour of a programme without being on their iPad or iPhone?

The majority of what kids engage in are ten to ninety-second video clips."
The idea of following a game through video bites and notifications on your smartphone, rather than attending a fixture live, is not limited to teens and it's a direction more and more stakeholders from broadcasters to governing bodies, plus those servicing the game like CricHQ, are looking.
While thousands of teams use CricHQ for their cricket administration duties, it is their roll-out of video capability to grassroots players, teams, clubs and leagues that could help truly shake things up and illustrates why they are ahead of the curve on this.
As viewers, we now take all the camera angles and super-slow-mo replays of sixes or stumps cartwheeling in professional cricket for granted…but not in your local cricket league!
CricHQ is partnering a Bristol-based company called My Action Replay who worked with Somerset County Cricket Club in 2016.
By way of a testimonial, the county saw a 2,000% increase in engagement on Twitter when they published 15-second video clips – despite only being allowed to use six balls of footage in an hour under the ECB's broadcast deal.
Online, typically our behaviour is to surf, flit, scroll, click, flit a bit more and scan rather than read.
So…video is where it's at…but a problem lurks large that can't be ignored any more and pleasingly, it's not me that brings it to light in the interview but Stewart:
"The challenge was can we get technology so you don't need a full broadcast suite and deliver quick, quality content?"
CricHQ will be putting fixed cameras into cricket grounds while working on prototypes of small, handheld cameras as alternatives or to offer complementing viewpoints.
Additionally, there is no need to lug around a camera rig the size of a professional studio to shoot amazing video…the quality of video up to 4k in smartphones showcases the way CricHQ is thinking.
In October, the two best club sides in Yorkshire, Wakefield Thornes and Pudsey St Lawrence, had their Champion club final in Abu Dhabi screened live in a video tab on CricHQ and that camera was sub-£500 so the hardware needn't be prohibitively expensive.
That Yorkshire Champion club fixture, though happening on the other side of the world out of the traditional English season, attracted 11,000 views and flagged up the potency of live video coverage for grassroots cricket.
So, imagine this if you will.
Any team, club or league using CricHQ can stream film footage, have a torrent of live stats during the game to add context and rustle up a highlights package for their website later.
Something I repeatedly drive home when discussing club cricket is that in order to thrive rather than merely survive, clubs should be creating compelling points of difference.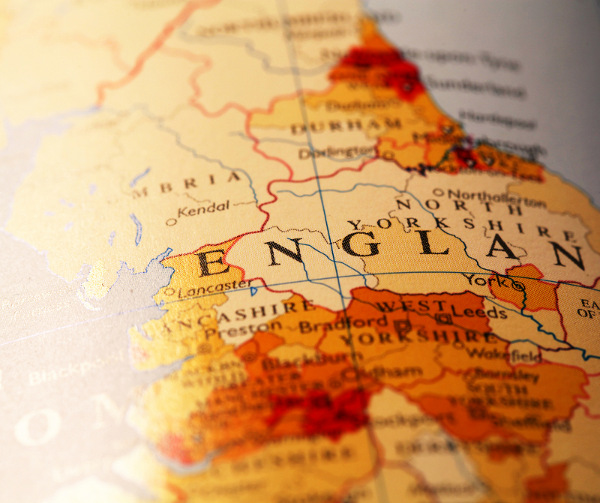 If you're a cricket club around Halifax or Huddersfield or Bradford, you are one of an astonishing number in a tight, geographical catchment area.
Why should players, parents or supporters devote their time, money and energy to you and not your neighbour?
Being a historic club with stonking views isn't always enough to retain players and members.
This use of video, while not the one-size-fits-all solution, is an example of something not being done anywhere else and will be a talking point – and a selling point – for committees.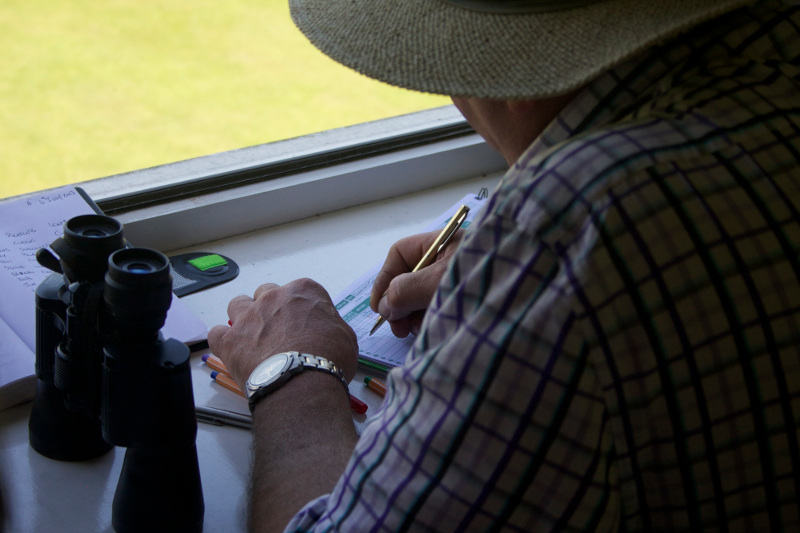 SCORERS BECOME VIDEO EDITORS

It gets better…currently cricket clubs (and I'm not judging because video production is a labour-intensive artform) may upload some wobbly footage or shoot clips of matches but without a zoom lens, it's a collection of white dots doing something quite a long way away.
Or, there is no editing of the raw footage – so an entire innings on YouTube requires the viewer to have saintly patience and hours of time on their hands to find the bit they're most interested in.
Stewart's view is that "if you are a scorer using our technology, you are already a video editor" – something that may raise a few eyebrows but there is method in that boldness.
The idea is that CricHQ links in the video stream into the scorecards so you'll be able to watch the live video full-screen with the scorecard overlaid.
The next evolutionary step CricHQ are able to offer is to transform all that live content into a highlights package without the need of hours of tedious editing, letting the act of scoring the game do all the heavy lifting.
As a scorer taps their phone or tablet to register a dot ball, for example, the CricHQ environment automatically index-links that portion of video – around ten seconds – allowing for the bowler to run up and bowl.
These small parcels of content, broken down into each delivery, are being tagged by CricHQ and they can then be scooped up easily into highlights segments to be redistributed by clubs or leagues.
As with any digital platform, those that embrace this video capability will need to be trained up – however smart the tech is as learning doesn't happen by osmosis – but the whole point is to make content creation and its sharing as pain-free as possible.
The exciting future aim is to be able to click on any batsman or bowler in a CricHQ scorecard and view their video highlights or even particular shots or wickets – all this without a multi-million-pound broadcast deal.
Now, due diligence requires me to stress all this magical functionality comes at a cost and CricHQ have various pricing plans depending on requirements.
If all this has piqued your interest, talk to your club or league and contact CricHQ to get something priced up and customised.
If you're in the UK as many Cricket Yorkshire readers are, discuss what you're interested in with Stewart and he'll make it happen (no pressure, Stewart).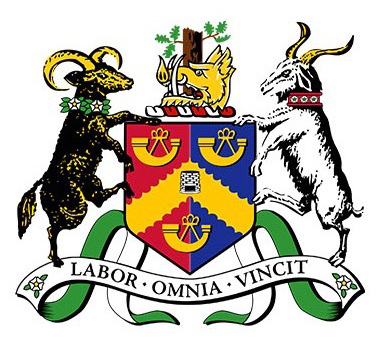 TRAILBLAZING BRADFORD PREMIER LEAGUE
CricHQ's takeup in club and league cricket across England and Wales is growing but there is loyalty to the ECB's Play Cricket system and cricket committees will want to see a working model in action – but I imagine there will be a subsequent surge in interest.
In Yorkshire, the Theakston Nidderdale Cricket League has been the early adopter of CricHQ's platform – the eight-division league boasts 97 teams who score on CricHQ and the league embeds fixtures and results into their website.
The battle CricHQ has is not particularly persuading clubs but whether live streaming video is feasible for many due to patchy or not existent broadband.
As a trailblazing case study, the Bradford Premier League are showcasing one game each week with live video streaming in 2017.
They will be the one of the first leagues in this country to do this and it is going to provide a considerable asset to the league and their clubs in connecting with fans and supporters.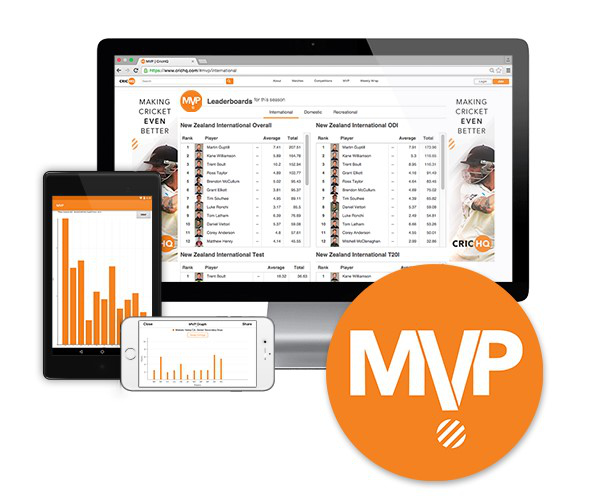 ENTERTAINMENT & COACHING POTENTIAL
I've interviewed performance and video analysts at Yorkshire County Cricket Club before about their jobs and the fixed camera in the Headingley Carnegie Pavilion complex is always pressed into use as a coaching tool to deconstruct technique or gather intelligence on opposition.
The same principle stands to reason for clubs who choose to go this video route with CricHQ as the footage will allow visual data to hone performance.
It ought to be said that uploading your own video content from a smartphone or own digital camera is equally feasible and in fact, the more perspectives of media coverage the better – any budding broadcast journalists out there?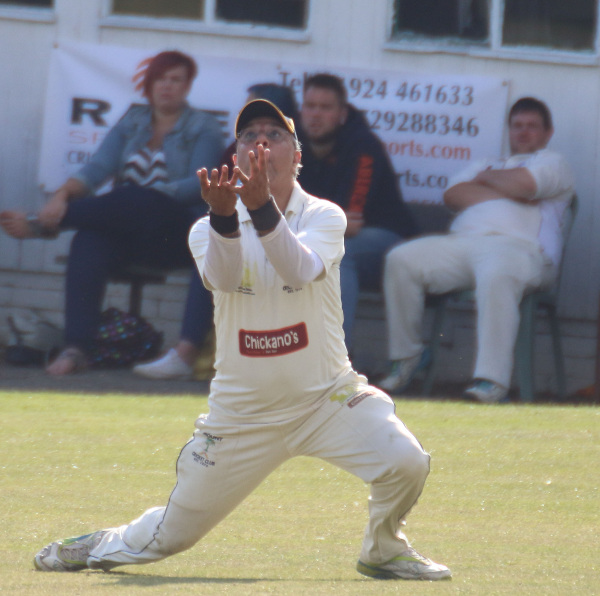 MONETISING CLUB CRICKET'S MAGIC MOMENTS
Video captures those countless crucial episodes, as the fielder steadies himself for a catch, eyes locked on the ball, his face a mask of concentration.
So, how do cricket clubs make back investment? Sponsorship and advertising opportunities during live broadcasts and highlights shows, that's how.
In terms of advertising revenue, cricket clubs could take a lead from some of the leading media brands in the world.
Facebook's Mark Zuckerberg has flagged up video ads as the next "mega-trend" after the growth of mobile.
Depending on what source you go by, video could account for up to 80% of global internet traffic in the next five years.
How does video affect a little village cricket club?
Every cricket club or team, whatever the standard has stories to tell and their own unique style in doing that – all of which has a value.
Companies will pay handsomely for a live audience and crucially, clubs can provide analysis on how many saw the advert rather than the more traditional but vague perimeter advertising.
Slapping a logo and a call-to-action on live video feed or even signing a media sponsor for the season should make back any funds outlaid on infrastructure.
During our hour nattering away in Leeds, Stewart and I well and truly put the world to rights; it feels like we're kindred spirits when it comes to shaking up recreational cricket with a thirst for using technology to aid progression.
CricHQ is making an audacious appeal to the 15,000 or so cricket clubs in England and Wales (as part of a wider goal to entice teams and clubs worldwide onto their platform) who want to be able to score, access oodles of data, play with their video box-of-tricks and create a website all in one place from one supplier.
We could talk all day but Stewart is suddenly out of his chair; we're shaking hands and he's scooping up the biscuits into his pockets for future sustenance before dashing for another meeting with a league on the other side of the city.
Video is where's it at and as an untapped source of content, engagement and income, we could be about to see a dramatic change in how cricket clubs show live footage and benefit from the game.

GET IN TOUCH WITH CRICHQ

If this sponsored article has got you excited about CricHQ's services then drop Stewart an email to see how he can help or click round the company website at your own pace.
CricHQ are on Twitter and Facebook if you want to Follow, Like and check out what they're up to.
*This is a sponsored article on behalf of CricHQ – if the mood takes you, click to read Cricket Yorkshire's policy on sponsored content.**
Latest posts by John Fuller
(see all)