New Farnley Cricket Club President Steve Dalby discusses their evolution as they look ahead to major matches that will help define their season.
Following all the hard work over several years and the hosting of a very successful ECB Bradford League T20 Final in 2021, along with winning the Tom Mathers Ground of the Year, we are extremely proud and honoured to host this year's prestigious and historic Heavy Woollen Cup & Priestley Cup Finals.
It provides us with a huge opportunity to showcase our superb ground, facilities, and wonderful ambience to the wider cricket community.
To also reach and be playing in these esteemed finals on our home ground is a dream come true for everyone involved at the club.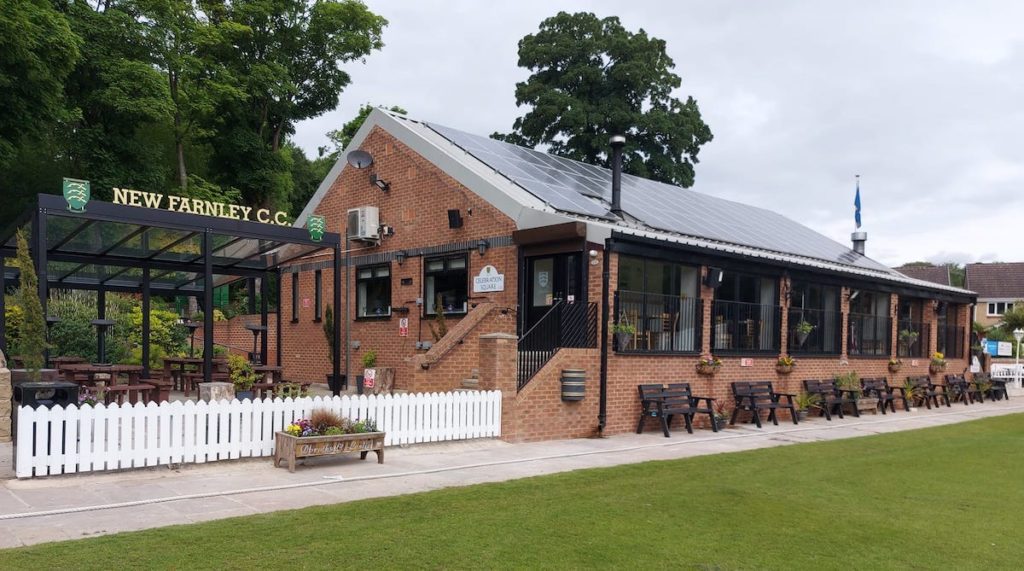 Dales Council beginnings
Accommodating such events was unthinkable when I joined the club as a junior in 1979. At the time, we had 2 senior sides playing out of a rotting and leaking timber portacabin on Farnley Park.
We shared a kit bag, the boundary included three large trees and we had a convex-shaped wicket which had been formed by years of rolling with a huge cast iron roller. One of the key tasks for the captain of the day was to remove the dog mess from the pitch prior to the start of play.
It was the vision and ambition of the committee at the time, chaired by our beloved Peter Brumwell, to one day have our own ground and play in a higher standard league.
After many years of fundraising and endless discussions with Leeds City Council, we were offered a 20-year lease on a former potato field site on Lawns Lane back in 1993, which we duly accepted.
A few months later we had laid a square of 8 wickets and played our first match on the new ground in 1994. In 1995, we built and completed the clubhouse which was also our inaugural year in the Central Yorkshire Cricket League.
In the late Nineties, our current Chairman John Baldwin took up the mantle and with his backing and infectious leadership has taken the club to where it is today.
---

At the heart of the community, New Farnley Cricket Club has wonderful facilities, a great junior set-up, a thriving bar, our very own resident chef, a fully equipped gymnasium, and very competitive cricket sides at all levels in the club.

---
John is at the club most mornings, before many people's alarm clocks have gone off and is there locking up and putting equipment away whilst people are tucked up at home watching Coronation Street.
He is also very innovative in his ways, and we were one of the first clubs to introduce, live stream matches, construct and play games on hybrid wickets and use electric flashing stumps.
Over the years, we have had some very good sides and players which have included former overseas Test players Matthew Bell and Iain O'Brien both representing New Zealand.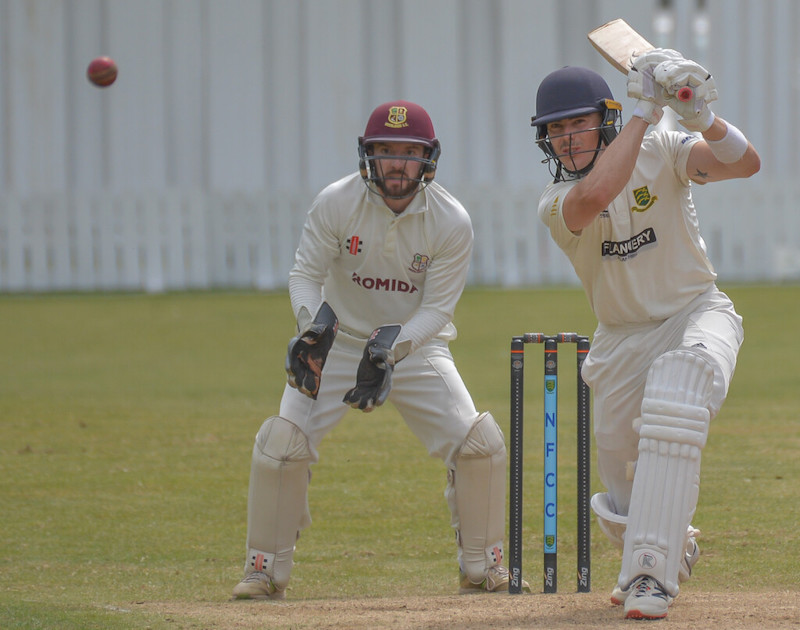 First Bradford Premier League Title?
Moving onto our side of 2022, this is a true team from 1 to 11 with everyone playing a significant part. Our first five batters have all been consistent with the next 6 to 11 all being able to bat.
This has been highlighted recently where Dan Houghton, batting at 11, scored 35 not out and in the Priestley Cup semi-final versus Woodlands, our ninth-wicket pair of Gurman Randhawa and Liam Guthrie put on an undefeated 42 which subsequently proved to be a match-defining partnership.
Our bowling attack has been tremendous and is a total unit, having a fast and accurate opening right and left-handed pair in Dan Houghton and Alex Lilley.
Our first-change pair of Liam Guthrie & Mark Lawson would be opening the bowling in most other sides and finally left and right-arm spin twins of Gurman Randhawa and the evergreen Grant Soames.
Our Second XI & 3rd XI teams are now packed with promising juniors whom we are building and developing for first eleven cricket.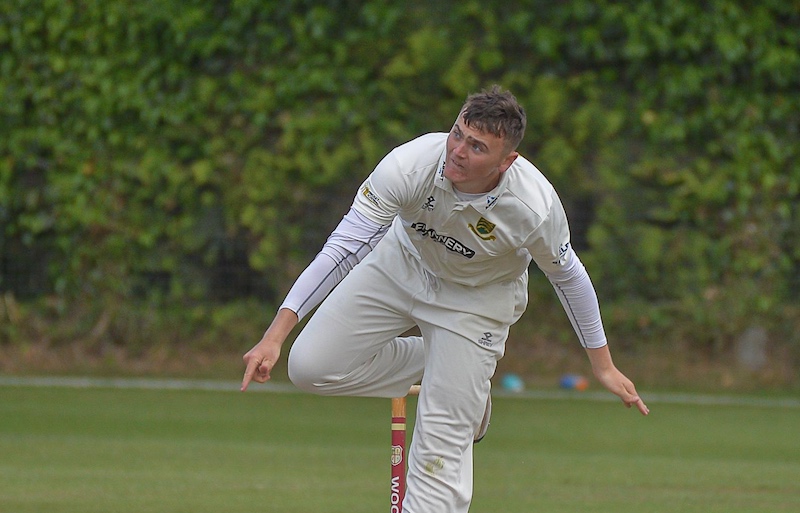 In Jack Dyson (above), we have a right-arm spinner who has been invaluable in this year's cup competitions and 16-year-old batsman Joe Pyrah, who recently deputised for our injured captain Lee Goddard in the Heavy Woollen Cup quarter-final against Townville, scoring a brilliant 67.
---

We have what we believe to be the best gloveman in the country. Dan Hodgson has been in startling form this season. Stumpings, catches and eye-catching athleticism whilst standing up to the quicks.

---
At the time of writing this, we stand 17 points clear at top of the Gordon Rigg Bradford Premier League and are finalists in two major cup finals.
However, we are totally aware that we have not won anything yet. In the league, out of our remaining six fixtures, we still have to face the five sides that sit immediately below us in the table, including title rivals Woodlands and local rivals Pudsey St Lawrence.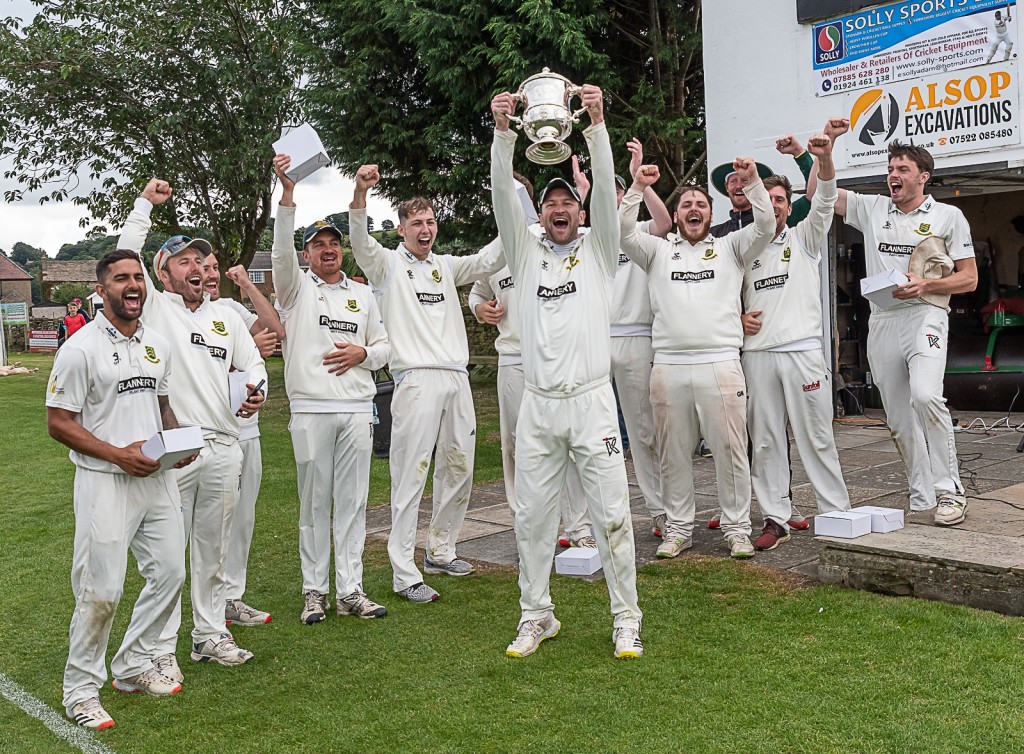 In the 2022 cup finals, we play our old Central Yorkshire League foes of Methley and Townville. None of these sides will give us an inch and we will need to be on our A game in every match, to bring home any silverware.
We have come a long way in the last 30 years and the dreams and aspirations of the committee many moons ago have long since been exceeded.
---

They would be very proud of the fact that our captain no longer has to carry a 'pooper scooper' or gather an army of players to push the roller, and that their efforts in holding numerous raffles and summer fetes have been duly rewarded.

---

Thanks to Steve for his insight into the evolution of New Farnley Cricket Club. Lots of cricket still to play but it could be a remarkable season for them.
Thanks to Ray Spencer for his superb photos that are such an asset to the Bradford League. You can check out his website here, if you're interested in hiring a photographer at rayspencerphotography.co.uk.
For more info on New Farnley's history, this excellent article by Reg Nelson is well worth a look too.
Liked this article?
Join our community of newsletter subscribers for insights from Cricket Yorkshire HQ, exclusive competitions and partner offers.
Latest posts by Cricket Yorkshire
(see all)