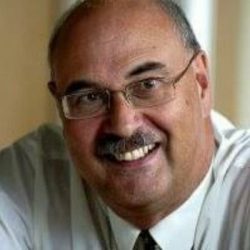 Latest posts by Bill Marshall
(see all)
Bill Marshall talks to New Farnley's 17-year-old off-spinner Jack Dyson about his remarkable start to life in the Bradford Premier League.

Few players can have made the transition from Premier League second-team cricket to the first XI look so easy as teenager Jack Dyson.
The 17-year-old New Farnley off-spinner has also created something of a stir with two superb debuts – one for their second team and one for their first team in the Heavy Woollen Cup.
---
Dyson, who started off playing for both Wetherby and Bilton-in-Ainsty in lower-grade cricket, certainly made East Bierley sit up and take notice in his Heavy Woollen debut in early June.
---
The teenager, who had made his bow for the first team the day before the quarter-final tie at South View Road, neither batting nor bowling against Batley – "thanks for turning up" as one New Farnley spectator said to no-one in particular the following day – was the sixth bowler used by his side on what was a good wicket at a small ground.
Experienced off-spinner Grant Soames had already been taken to the cleaners, conceding 36 runs in three overs as openers Matthew West (121) and Sam Gatenby (63) gave Bierley a cracking start.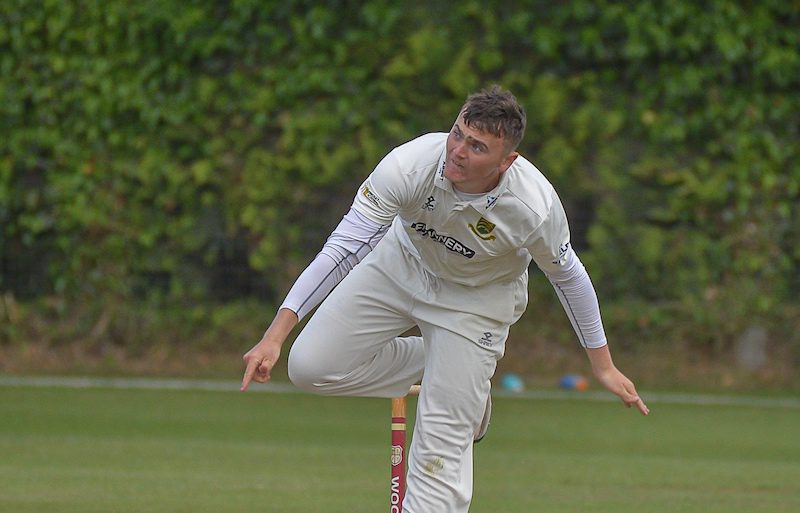 But Dyson (above) – believing in himself and admittedly not thinking about who he was bowling to, then turned in the remarkable analysis of 10-2-44-7.
East Bierley collapsed from 166-0 to 247 all out, with Dyson dismissing both openers.
---
New Farnley then coasted to a seven-wicket victory inside 40 overs, and it was the start of Dyson being a fixture in the first team for the Bradford Premier League heavyweights.
---
At least that success 'counted' as the off-spinner didn't feel that his New Farnley second-team debut on April 17 had.
On the first day of the season, Dyson hinted at his all-round promise, scoring 78 against Yeadon, when he batted No 3 and hit 11 fours, before taking 6-44.
To say that that innings had come out of the blue was an understatement, however, as he had batted down the order last season for Bilton-in-Ainsty in the Yorkshire Premier League North West Division Two, and had often batted at No 11 in 2018 for Wetherby in the York & District Senior League Galtres Division Three.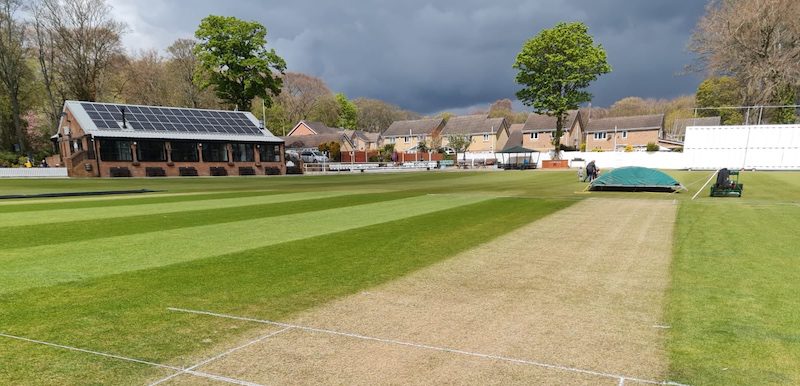 "It was not a bad first game", said Dyson of his New Farnley debut, "but it didn't count for us because there was a problem with my registration, which cost us 30 points (they would be second in the table rather than fifth without the deduction), so that was not great."
Since that match at East Bierley, Dyson hasn't played a second-team match, taking 3-68 against title-chasing Townville, including Jonny Booth and Conor Harvey among his victims, and dismissed the dangerous Liam Collins of Woodlands.
Of course, being so young, it has not always been a smooth path for Dyson this season, with Cleckheaton giving him some tap in his four-and-a-half overs, when he conceded 30.
But his weight of wickets for New Farnley's second team persuaded the first XI to give him a chance, and that confidence in him has not been misplaced.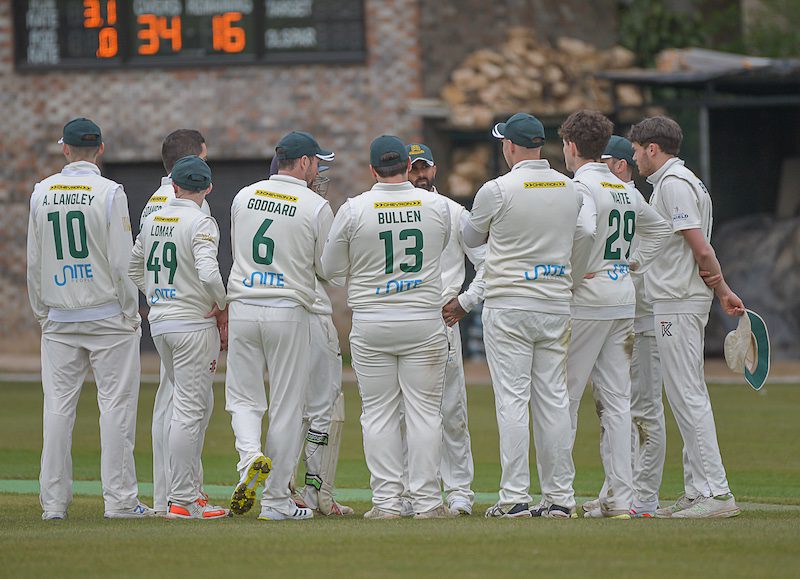 Earlier in the season, at Premier Division level for New Farnley second team, Dyson took 5-34 against Morley, 3-27 against Pudsey St Lawrence and 4-9 against Bankfoot.
In the Priestley Shield first round, he had shown his accuracy, taking 2-15 against Spen Victoria in his eight overs.
However, there had been glimpses of his prowess with the ball for Bilton-in-Ainsty in the truncated 2020 campaign.
He took 5-45 against Selby last August but often the damage had been done before he got his hands on the ball – if he got his hands on the ball.
In his last full season, for Wetherby, despite often being the sixth bowler used, Dyson took 3-20 against New Earswick and 3-27 and 4-38 against Heworth thirds.
Dyson may only be 17 but he has already collected more clubs than some seasoned Football League players have loan moves.
"Wherever there is a game, I will play," he admitted. "I started off playing junior cricket for Wetherby, which is where I am from, and then I played for Wetherby & TABS (Thorp Arch & Boston Spa) when they merged, and also for Walton, Spofforth, the Wetherby League's Lord's Taverners team and also representative cricket for Leeds District."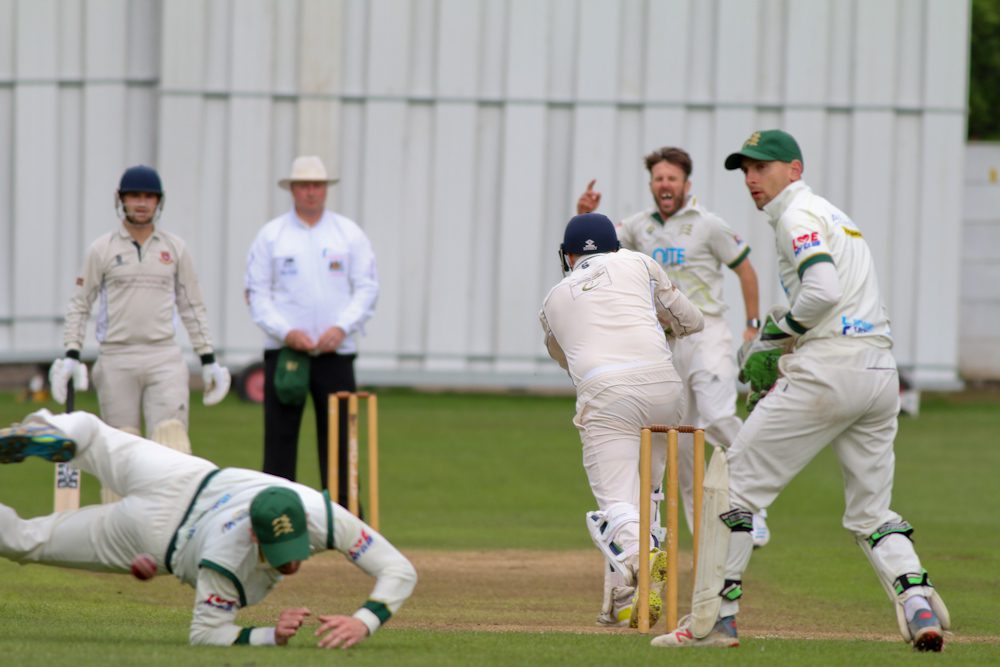 Explaining how he ended up making the 48-mile round trip from Wetherby CC to New Farnley, Dyson said: "(New Farnley player) Mark (Lawson, pictured bowling above) has worked with me for a long time and coached me at Pro Coach since I was about ten."
---
"I started off bowling a mixture of off-spin and seam, and then Mark went 'Right, pick one and stick with it', so I picked off-spin."
---
"Then Mark moved away from Pro Coach and started doing some one-on-one sessions and said last year 'Come down and play for us', but I was with Bilton-in-Ainsty and I said that I would play for them last season, having told them the year before that I would give it another season."
Explaining how he conquered any doubts about whether he was good enough for first-team cricket, Dyson said: "I wasn't that nervous because I was quite confident that I had been bowling well for the seconds."
"I just try to keep things simple and didn't think about who I was bowling against or anything like that. To bowl how I can bowl was the main thing for me."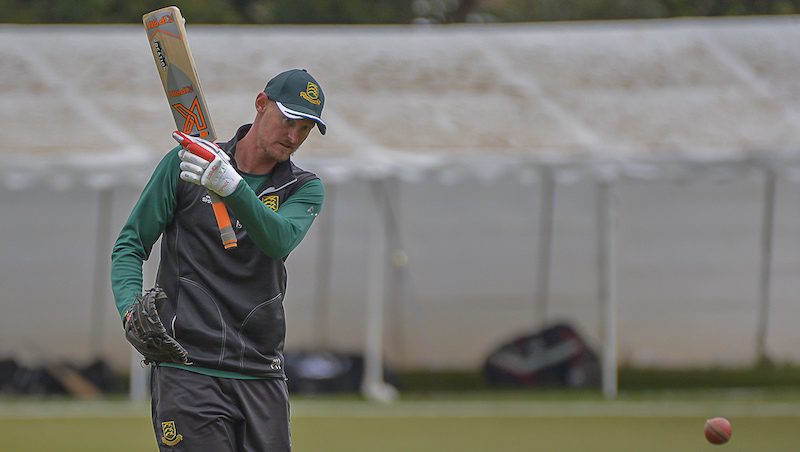 "They had been going hard at it and were a lot for none, and taking all those wickets gave me a massive amount of self-belief."
"I haven't done as well since but I don't overthink it or overcomplicate it, worrying about doing this wrong or that wrong, and now I know that I can perform at that level, and it is good that I did it early on because that shows my potential straight away."
---
"It helps me to settle down knowing that I have performed at that level once and it is just a matter of finding that level again."
---
As for the rest of the season for New Farnley, Dyson is conscious that the club have a target on their back, but is confident that they will end the season with silverware to put into their trophy cabinet.
Meanwhile, in the Bradford Premier League Premier Division, he feels that taking maximum points from games against some of the lower clubs will be crucial to the final outcome.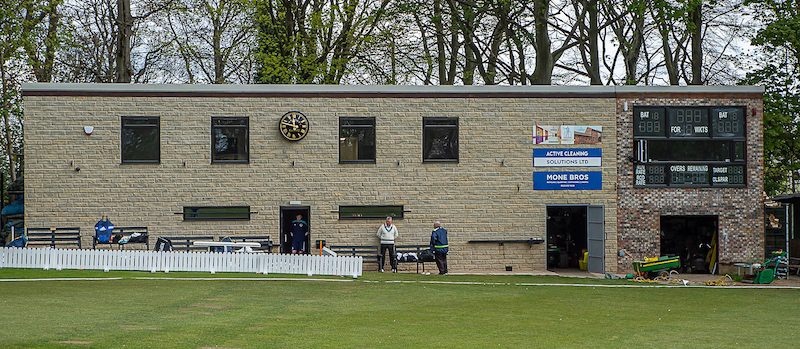 He confessed: "In the league, we have had a few bad results but we know that we are one of the best sides in the league, if not the best side, and that everyone is gunning for us."
"Sides always want to beat New Farnley, and the Heavy Woollen Cup is a great opportunity for us to get some silverware.
"We feel that we are the best side in that competition, and there is also the Priestley Cup, which is another opportunity."
As of 20 July 2021, New Farnley are top of the Bradford Premier League (215) though Woodlands (212) and Townville (209) have a game in hand.
---

Editor's Note: Thanks to Bill for this interview and to Ray Spencer whose top-notch photography in this article is well-known in the Bradford Premier League. If your club in Yorkshire needs photos, Ray is available for hire, just visit his website: rayspencerphotography.co.uk.
He covers matches, presentations and corporate events for various teams, leagues, websites and magazines.

---
Do you / your cricket club want to find sponsors, fundraise successfully and grow your membership?
Learn simple, step-by-step methods to create incredible value for members, sponsors and funders.
Our Make Money For Your Cricket Club e-course is an enjoyable way to learn at your own pace.
It covers 4 modules with short video lessons:
Membership
Events & Fundraising
Sponsorship
Grants & Funding