Aden Biddle talks to Norton Woodseats about life as a cricket club who play in a public park.
During the depths of winter in lockdown, it was possible to believe that summer would just never come.
Rest assured it will and one sight that will be familiar is cricket being played in one of Yorkshire's many public parks.
Parks cricket is what many people see as that quintessentially English summer scene; the game surrounded by picnicking families, parents queuing for ice cream and busy playgrounds filled with excited toddlers.
But what is the reality of playing club cricket in the park?
For many clubs being based in a public park can make life harder, life can be a constant battle against vandalism, anti-social behaviour and ever increased local authority cuts.
Although many clubs face these issues no matter where they play, the nature of parks grounds puts them at even greater risk.
I have played in many parks in leagues in Sheffield where I live but also in London and Kent. From tourists taking snaps of you in Greenwich Park to the more urban surroundings of Hilly Fields and Mayo Park in Lewisham.
For this article, I wanted to explore how what it's like to run a club based in a park and what the future might hold.
I feel this is especially important, as during the COVID pandemic, public parks and how they enrich people's lives has come to the fore once again.
Do people who have rediscovered their local park feel OK with 22 cricketers taking out a big section of it every Saturday and Sunday?
To get first-hand experiences, I spoke to Dan and Malcolm Turner of Norton Woodseats Cricket Club in Sheffield.
Norton Woodseats have been ever-present in Graves Park for over 100 years and are ideally placed to describe the trials and tribulations of parks cricket.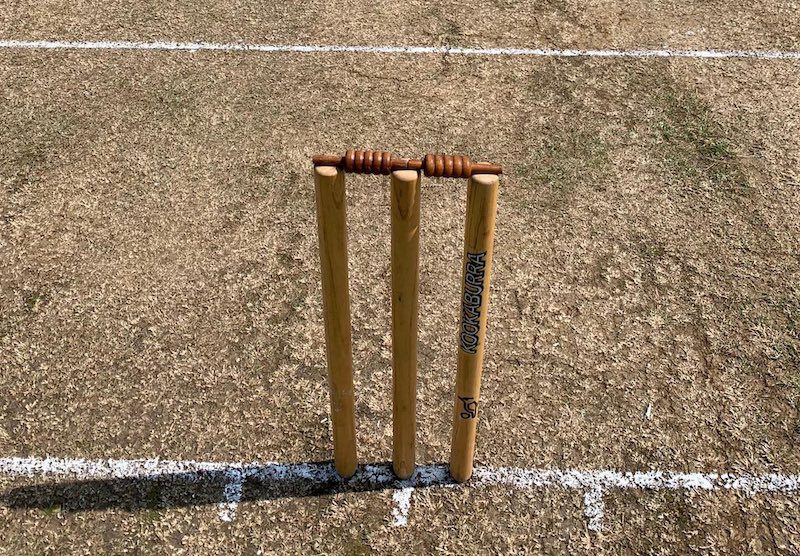 Tackling vandalism
I fully appreciate that this is the scourge of many clubs, urban and rural, regardless of size, but clubs in parks and open commons are in effect sitting ducks and have less ability to protect themselves than most.
According to Dan and Malcolm, the feeling is that there have been more instances of vandalism in the last 10 years or so. The stories they tell are familiar but no less troubling.
Norton Woodseats have had three break-ins or attempted break-ins to the pavilion in a relatively short period. In addition, the pavilion is only constructed of wood, which means they cannot get insurance.
Dan described how doing the pitch can be hard work, especially during inclement weather, as leaving the pitch covered overnight is always a gamble.
The club are unable to have the new wheel-on covers that are enjoyed by many clubs because of the fear of vandalism/theft.
Similarly, practice netting and sightscreens have to be dismantled and locked away as best as possible.
Although this story may be familiar to many, to me it shows how doubly difficult it is for the likes of Dan and Malcolm to protect their club's assets; there is no hiding, and there is no ability to install new gates or fencing.
I think some can look down on clubs if we play somewhere with excellent private facilities but during the interview there was no sense of defeat.
It's this attitude that keeps clubs thriving throughout the country but maybe you have to have that bit more steel when you're in the public park.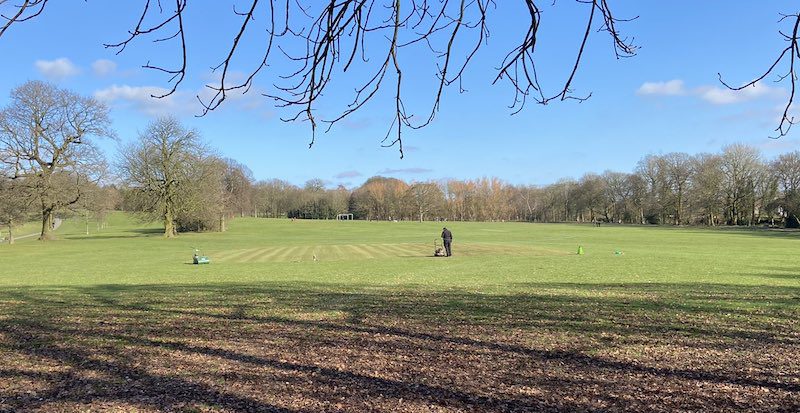 Local Authorities
This is a subject that is possibly more niche and confined to clubs that play in public parks, village greens or on common land.
Although not a Local Authority employee, I am a Civil Servant and fully appreciate the pressures councils are under, especially in terms of budget and resources, but it is an important relationship parks clubs have that maybe other clubs do not.
In the case of Norton Woodseats CC, the club have their own pavilion and do all the work on the square themselves which does make life slightly easier.
Many rented pitches in parks are either no longer playable or not maintained to a standard where Saturday league cricket can be played on them.
This is disappointing for two reasons; firstly many clubs who are looking to expand to 3 or more teams need grounds to play on and although not always a long-term solution, parks grounds provide somewhere for a fledgling side to call home.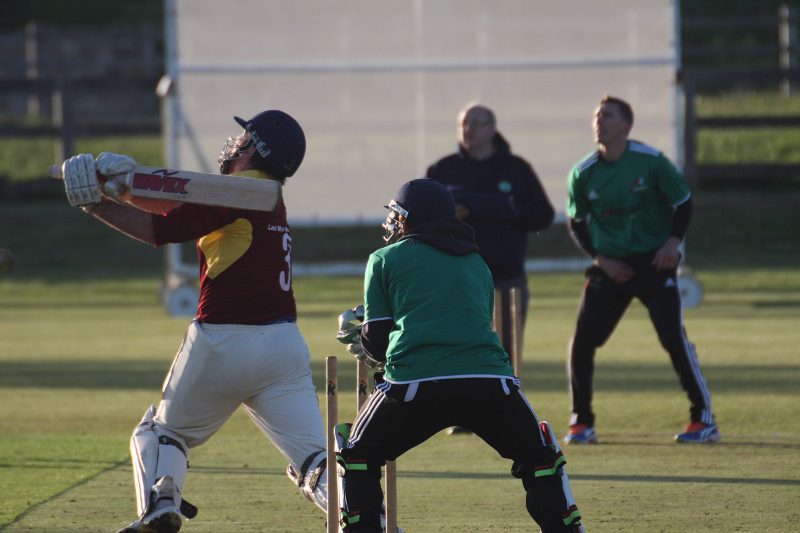 Secondly, parks grounds are ideal for midweek or community cricket leagues. Activities such as Last Man Stands brings workplace and community sides together in short format games on predominantly parks grounds.
Although not for everyone, LMS helps to widen cricket's reach. Anyone who has seen the number of games all going on at once in London's Regents Park gets its popularity.
I believe organised sport of all kinds in parks is an essential pathway into sport; not just cricket but football, tennis, bowls, basketball and pitch and putt courses all play their part.
Biting council budgets
With Graves Park, Dan and Malcolm described the other cricket square in the park; how it is no longer used by Saturday teams, the grass square is not maintained and only an artificial wicket remains with midweek games taking place occasionally.
Dan and Malcolm gave me a very good example of councils and budgets. Their relationship with the local authority is good, with a local park keeper who lives near the site and can flag issues with them, but when it came to something more substantial things are different.
Dan described his request for a water line to be reinstated after a tap on the field stopped working. Upon discussion with the local authority, it was established that reinstatement of the water line would have been around 90% of that particular park's budget!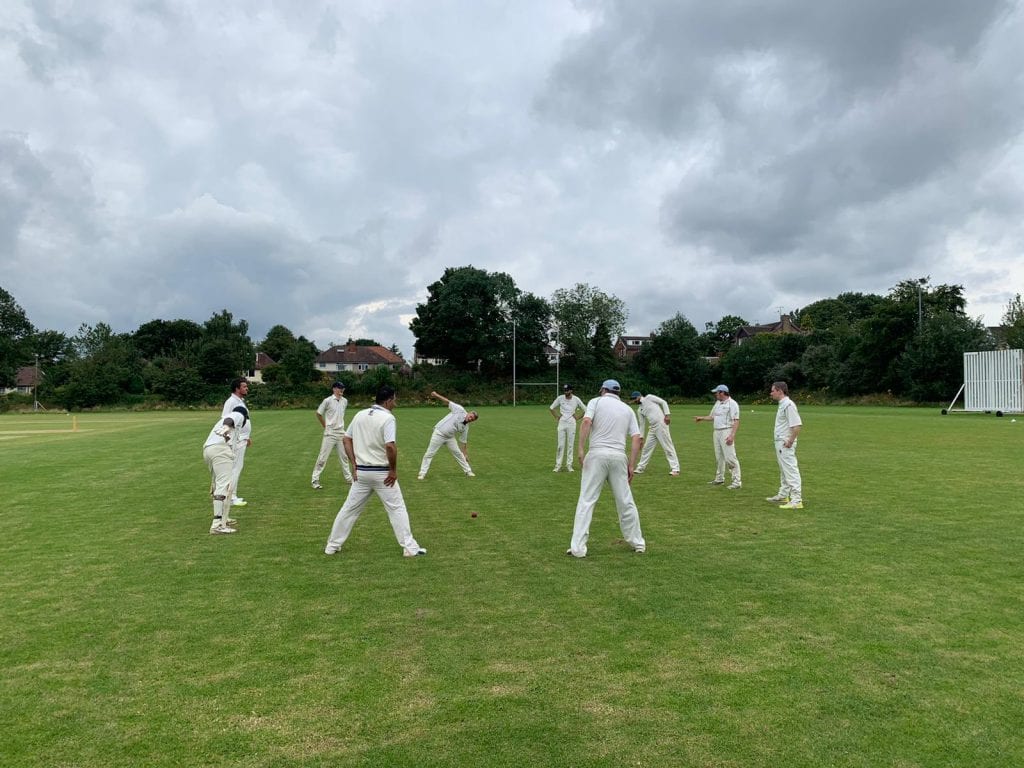 The Future – Moving on
I thank Dan and Malcolm for their time in helping me write this article and wish Norton Woodseats all the best for the future, as they relocate from their current Graves Park location to a playing field nearby, which will be more secluded and enable them to have some of the facilities enjoyed by private clubs.
They will continue to maintain the park pitch in the initial years after the move, I think that when so much work has gone into their ground over the years to enable any cricket at all, it would be a shame for it to be left so hopefully we can still see cricket on there even after the relocation.
As for parks cricket in general it is likely the world of underfunded local authorities will prevail and similar issues like antisocial behaviour and vandalism will never go away but I don't want to see grounds disappear, no matter where they are.
Maybe the increased interest in parks and the use of "friends" groups to supplement the work of local authorities is also a good thing to help cricket clubs prevail but this involves clubs being able to integrate with new ideas and initiatives that this brings.
Cricket in parks is still an amazing feeling, I won't forget dogs escaping their owner running over the field, cars parking on the pitch or my personal favourite, a lady with her full Bags for Life walking straight through the centre of the square during a game.
County games at locations such as Queens Park in nearby Chesterfield are fantastic but also coming across a game of works/community cricket in the park on a summer evening is just as rewarding.
With people around Yorkshire as enthusiastic as Dan and Malcolm, I think there is a possibility of a bright future.
Editor's note: Thanks to Aden and this look at playing cricket in parks and some of the issues that crop up.
If you'd like to read more of his articles, there's what cricket was like in 2020 and a first-person account of life in the lower leagues.
Do you / your cricket club want to find sponsors, fundraise successfully and grow your membership?
Learn simple, step-by-step methods to create incredible value for members, sponsors and funders.
Our Make Money For Your Cricket Club e-course is an enjoyable way to learn at your own pace.
It covers 4 modules with short video lessons:
Membership
Events & Fundraising
Sponsorship
Grants & Funding
Latest posts by Cricket Yorkshire
(see all)