Aden Biddle reflects on what it was like to play in an adapted season due to Covid-19. From teas to going out on loan, what can we all learn?
As the rain teems down outside my window here in Sheffield, Storm Alex is in full force. The rainfall has cancelled my remaining fixtures with only a vague hope of a game next weekend but I'm very much of at the mercy of Yorkshire's Autumn.
I wanted to reflect on the summer and how cricket may change in 2021 or how it might adopt some of the practices enforced on it.
Removing Cricket Teas
All of us who played cricket during 2020 had to contend with a number of imposed regulations around game length, hand sanitiser breaks, regional leagues, no teas and no changing rooms.
I'll focus on a couple of adaptations I could see staying for years to come: the first one is removing teas.
This is an example of something that has been on the club cricket agenda for many years but COVID has forced it to the front.
I have personally really enjoyed the change. I can bring what I want depending on the weather (hot or cold) and I am not confined to a set time in the day to eat all I can.
I know there are many teams who have sumptuous teas but these are not universal, given the price of raw ingredients in the nation's supermarkets and competing budgets.
Irrespective of the quality of teas, the cost of cricket is ever-increasing. Umpires and scorers require paying and clubs may need to rent and maintain grounds.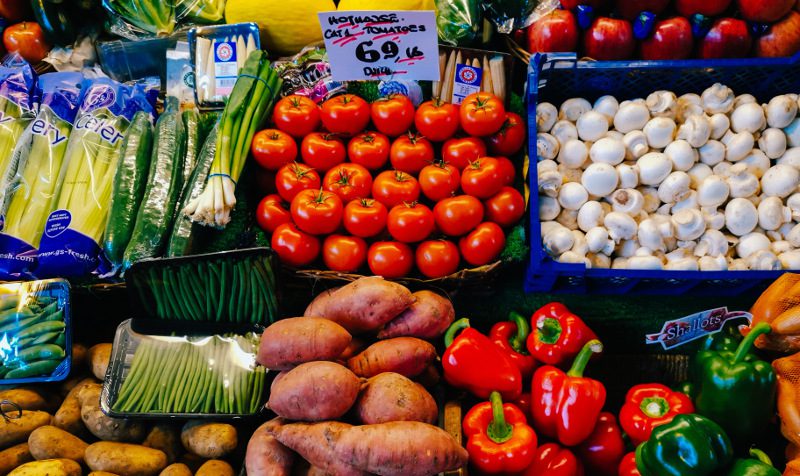 The diets of people are more diverse with vegetarianism and veganism as more mainstream lifestyle choices.
Cricket has already shown it can adapt to be more inclusive of those of a Muslim faith who celebrate Ramadan.
What I hear by speaking to clubs is that purely in a business sense, not having to supply teas is excellent.
I think bringing my own tea, still playing my £10 match fee and using the money for a pot to eventually replace a dilapidated sightscreen or scoreboard seems a much better plan.
Surely cricket facilities have to be more important than a few sarnies each week?
The rest of the regulations I presume will go with the return of social convention in the coming years.
I expect most to remain into 2021 though a shower, a nice sit in the club and a place to hide from the rain or cold would be amazing. 
In terms of sanitiser breaks, many of you may have played on public park grounds and personally, I can think of a few places I wish they had been in place for – so again I wouldn't complain if they had to stay for a few seasons yet.
Finding Games
One thing this summer has done is put time pressure on cricket as never before.
Those cricketers like me who seek out matches on Saturday, Sunday and in the week have had to work really hard to get that volume in half a season.
Similarly, with the cancellation of Sunday leagues and the shortening of Saturday formats, clubs themselves have had to find fixtures at late notice.
I have played friendly fixtures for the Forty Club in Yorkshire and the East Midlands along with some games guesting for other sides (in addition to my Saturday team) in both league and friendly games.
This has been so enjoyable – I have been to so many new grounds on my travels as far South as Alstonefield in the Staffordshire Moorlands right out to Sewerby on Yorkshire's East Coast.
This made me think about how players and clubs view fixtures and the cricket we play in. The nature of Yorkshire amateur leagues mean that clubs sit in area-based leagues with very few changing leagues. 
This means clubs and players within them seem to be isolated; resulting in the same grounds and opposition year after year.
By comparison, elsewhere in the country, Saturday cricket is played in an all-encompassing county league. 
Importance of player loans
There are two angles to finding games; from a player perspective and as a cricket club.
Personally, I was frustrated by weeks where I could play but can't find a game (August Bank Holiday being a prime example).
There are online sources of help though. I was able to post on local league websites and on the ECB Play-Cricket's 'find me a game' functionality.
I played twice on loan on a Saturday and enjoyed Sunday friendlies in the Peak District and just over the border in Lincolnshire; individuals themselves who want games can find one…you just have to look!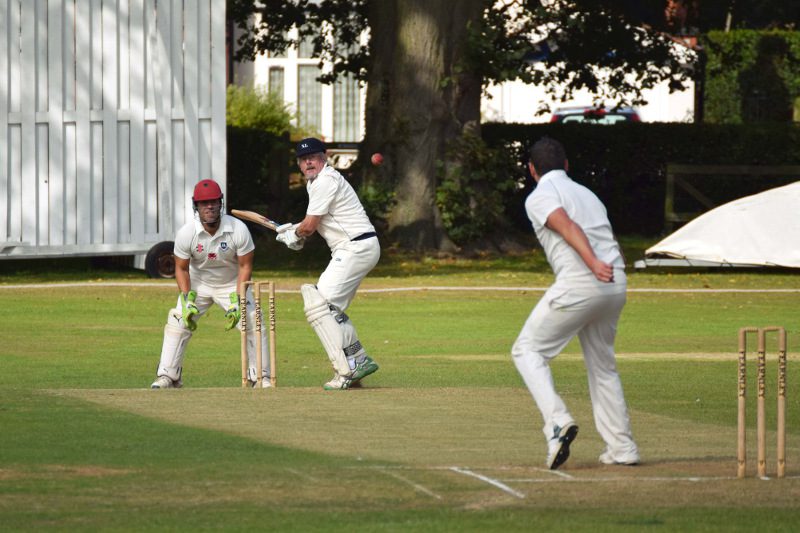 I know some will grumble about club loyalty and playing for someone else but I am not choosing to turn out for a different team if my club has a game.
I would argue that my loyalty is to cricket itself and I would play for every team to stop them from having 10.
I hope Saturday leagues continue the loan system and relax it. I know at a higher level, people may complain but I would rather an opposition team had a ringer than 9 players.
Secondly, we all have good and bad days.
How many people do you play with who was amazing one game this season but unreliable the rest of the time?
One loan player winning a game by playing well doesn't bring the system crashing down.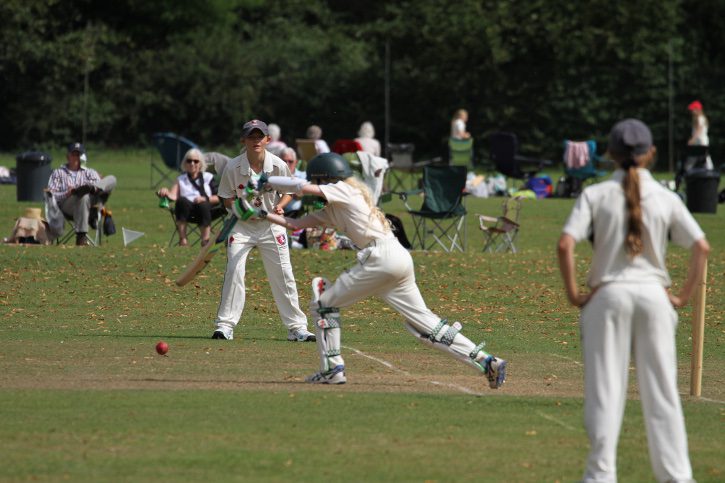 Clubs finding games
This year, fixture secretaries have really been put to good use, since the initiation of league cricket across Saturday, Sunday and on weekday evenings.
I'm not really sure what this old-school committee position actually does any more. (Editor's note – please direct thoughts on that point to Aden himself!)
But with Covid-19, many Saturday leagues shortened their season, teams pulled sides leaving gaps and most (if not all) Sunday leagues didn't operate.
Finding fixtures once again became the job it used to be and current technology and ways of communicating proved important in that. 
Yorkshire Friendly Cricket Bureau
Twitter has The Fixture Man where clubs post looking for a game and that request is retweeted with contact details.
When I lived in the South East, I was Sunday skipper and 100% of our games came from the highly successful Thecricket-club.com; its associated Facebook group with 2.5k members was amazing for getting games. 
You could post as late as Sunday morning itself and still find a fixture (especially if you had a pitch) this system was especially useful where leagues were cancelled for 2020.
It also helped teams who might fancy the occasional Sunday fixture get a game without having to get enough players week-in week-out in a Sunday league.
I hope the fledgling Yorkshire Friendly Cricket Bureau can eventually gain enough members to work as well.
Given the area and teams it could possibly cover, it would be an amazing source of fixtures.
In Sheffield where I live, many grounds in the Huddersfield, Pontefract and Derbyshire leagues are easily accessible – but teams from the respective leagues hardly mix, even in friendlies.
Visits to glorious grounds from the Kent Village League or Surrey Downs League were so fun in years gone by and an excellent antidote to the hard-fought Saturday game the day before.
Sunday league commitments
I am not proposing to abolish Sunday cricket leagues or looking to discredit them in any way in this article. 
I am simply saying a Sunday league is a big commitment for clubs. Using Facebook groups or other online resources, clubs who might have the occasional Sunday free can find a game without the cost of entering a league.
This means more cricket is played and grounds don't go to waste. From my Forty Club experience, there are always wandering sides looking for games, why not post?
Overall, 2020 has been a strange old season.
There were more losses than wins and quite a few rain interruptions from August onwards but I am so thankful to everyone at all levels that cricket was allowed to take place.
Thanks to Aden for that look at some of the issues for cricketers and clubs after this unbelievable season.

The Cricket Yorkshire View: 

Cricket teas have always been a popular part of cricket for players, officials and spectators.
They're a welcome pause; a talking point with regional differences. Yes, there are fantastic examples and shocking efforts too.

I've been that player hoarding a bounty of cakes and also the one clutching half a dry roll and a banana with a bemused look.

If games are shortened significantly in years to come, their place comes into more question, given cricket can already take up too much time for some.

Leagues regularly polls players and clubs so that will be a future question to ask.

It won't surprise regular readers of this website that I think it would be a travesty if cricket teas were scrapped!
If teas are an unwelcome cost for clubs, they need to raise more money another way. Of course, the important voice in all of this is those who prepare the teas and what they think.

As for loans, the more fluidity the better as we've seen players swap clubs this season, even at Premier League level, without calamity.
Do you agree with Aden? What was it like for you this season? Leave a comment below and please share the article on Twitter & Facebook via the buttons below. Thanks!
Latest posts by Cricket Yorkshire
(see all)