Best Use of Social Media
WINNER – Cricket Arena
HIGHLY COMMENDED – Illingworth St Mary's
HIGHLY COMMENDED – Bradford Mutual Sunday School Cricket League

This category was probably the hardest to judge as a number of entries excelled, despite using different social media channels and approaches.
It's not really about the numbers although they can catch the eye. Much better to have relevance. What I've learnt from building @cricketyorks to 10,000+ followers on Twitter is that consistency and variety are key.
Unless you're famous, volume of tweets, Tik-Tok videos or photos also comes into play too. Fortunately, cricket clubs always have plenty to talk about and share.
Cricket Arena is a bottom-up community group who play cricket in indoor leagues and enter teams into YCF Hundred competitions.
Their use of social media aims to grow the game, with over 50,000 followers on TikTok, 400 YouTube subscribers (full matches with commentary) and a community Instagram page to attract sponsors locally.
They've grown to become a community of 100+ participants in Sheffield, including a 20-strong volunteer crew who lead in several teams from commentary (& Podcasts on YouTube), editing (creator crew) to umpires.
When it came to judging, Cricket Arena particularly impressed on the newer, short-form video platform Tik-Tok.
There is humour, music and slick editing running through their bite-sized video content. It's a great fit with the fireworks of community cricket indoors.
Then there are their numbers which are massive. This one clip above has 5.8M views and counting. Very impressive effort.
🏏 Another ton on Saturday saw Gary Fellows set a new club record for most centuries in a season

5️⃣ – Gary Fellows (2022)

4️⃣ – Niall Lockley (2011)

3️⃣ – Keith Smith (1983, 84, 90)
3️⃣ – Mark Walsh (1997)
3️⃣ – Alex Lees (2009)
3️⃣ – Hamza Mehmood (2017)
3️⃣ – Daniel Murfet (2018) pic.twitter.com/XbhAKPMoLF

— Illingworth St Mary's CC (@IllingworthCC) September 15, 2022
Illingworth St Mary's of the Halifax Cricket League clearly put a lot of effort into their social media output – and it pays off.
They even sent me a multi-page pdf breaking down how they use their channels, successes and just as importantly, why they're doing all this in the first place.

They're Highly Commended in part because of the breadth of content from data-driven milestones to match clips to cap presentations.
---

Again, there's a consistency to the imagery. Some of the better social channels, like a brand would, decide on colours, font styles and try to package that cohesively.

---

There's nothing to stop any cricket club using a graphic designer or in-house skills if your second-team wicketkeeper is a dab hand with InDesign or Canva.

Illingworth St Mary's can trace their efforts on social media to attracting new sponsors. They also use Twitter, Facebook, Instagram and YouTube to thank their sponsors to add value.

Just a quick nudge to clubs. It's not just thanking your sponsors that's important but being seen to thank them – if that makes sense. He says cynically. It surprises me how many clubs don't tag sponsors on social. Or provide direct links to their website.

Easiest win imaginable.

True, maybe your local carpet fitter isn't on Twitter, especially with Elon going all nuclear. But you can always drop them an email/screenshot with latest social media efforts.

Which neatly draws me back to Illingworth St Mary's. I understand their Twitter account has been hacked by some nefarious type punting cryptocurrency. I did wonder why they kept tweeting provactively to Elon Musk.

How they've handled this, rolled eyes and plenty of humour, speaks highly too.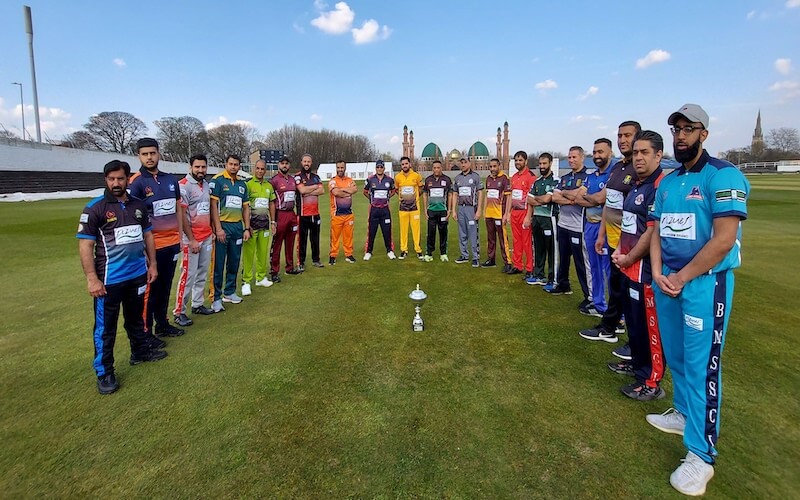 Last but not least is Bradford Mutual Sunday School Cricket League, also Highly Commended. Their social media channels had a re-launch at the start of 2022 with preview articles, weekly reports, monthly honours boards and umpire of the month. 
Add to that, player performance posts, promotional flyers for events and livestreaming of their finals, you get a snapshot of the coverage over the year.
Again, the snappy graphics allied with interviews of captains and umpires during the season stood out. The Rizues T20 Cup with a £2,000 cash prize and a kit launch at Park Avenue was ideal for social media buzz and the league took advantage.
In the case of the BMSSCL, they have a modest number of followers across Facebook, Twitter and Instagram. It doesn't equate to the quality of their efforts. I understand there are plans for competitions, quizzes and video previews in 2023.
You can see all the winners of the 2022 Cricket Yorkshire Awards here.
The full list of Awards winners is below, you can click on each category to take you to separate articles, explaining how the nominees excelled and what they did.
Best Cricket Website (League)
WINNER – Bradford Mutual Sunday School Cricket League

Best Cricket Website (Club)
WINNER – St Chad's Broomfield Cricket Club
HIGHLY COMMENDED – Illingworth St Mary's
HIGHLY COMMENDED – Bradford Mutual Sunday School Cricket League

Cricket Photo of the Year
WINNER – Mike Britland (Sowerby St Peters)
Best Use of Video Award
WINNER – Illingworth St Mary's Cricket Club


Latest posts by John Fuller
(see all)