Cricket Photo of the Year
WINNER – Mike Britland
HIGHLY COMMENDED – Nick Corley

Cricket photography for grassroots cricket is pretty niche but essential. I know of many of the snappers across Yorkshire – because there aren't that many.
Cricket clubs might do their own with a player or club official or they might be lucky enough to call upon a

Winner Mike Britland is volunteer club photographer for Sowerby St Peters. He has captured every game of a pivotal season, which saw their 2nd XI win the Premier Division of the Halifax Cricket League.
The 1st XI went from top of the league to relegation within 12 matches. His images were widely shared with players and opponents, and have been used by the Halifax Courier across the season.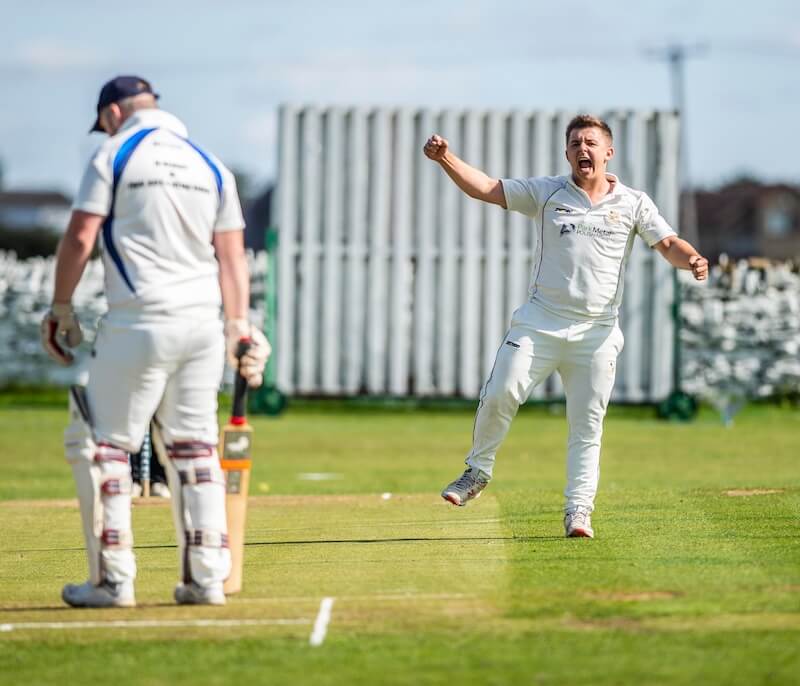 Apparently, Mike has collected over 2,000 photos for the club this season. As a photographer for 13 years with Cricket Yorkshire, I can appreciate the commitment this takes. It's not just the time involved but the editing and curation afterwards.

Photography is a massive part of club cricket but seriously under-valued in my view. What do clubs share without a photo?
Congratulations to Mike – and others – who document the characters, socials and efforts on the pitch.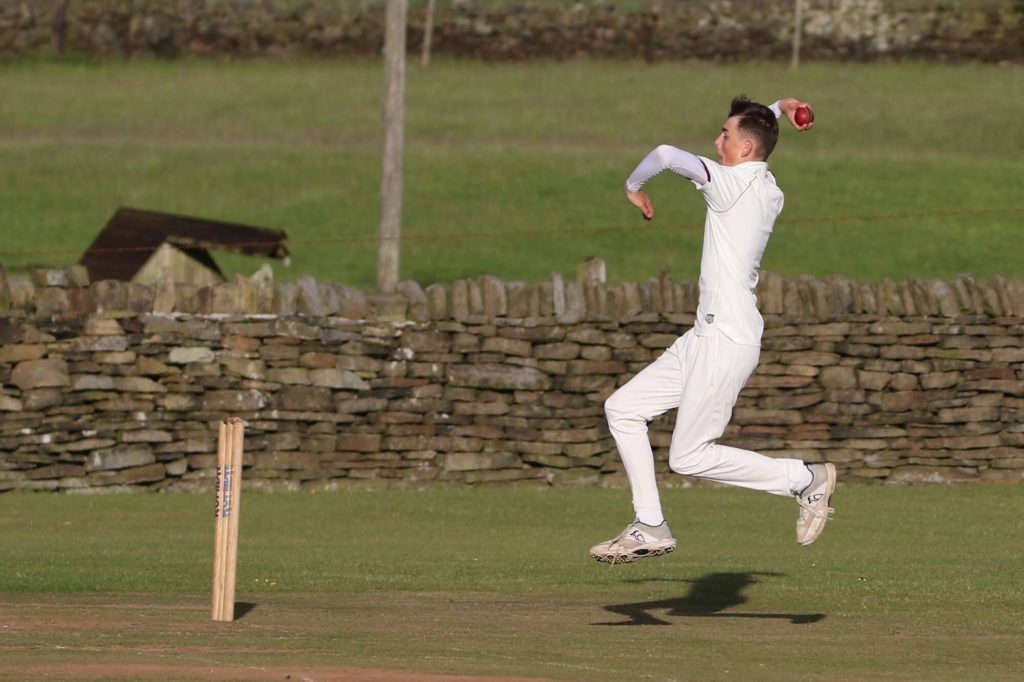 Highly Commended was Nick Corley who photographs Thurstonland Cricket Club – he submitted three photos.
There was an edge on the way to gully away at Marsden with only half of the spectators watching. Jimmy, their overseas over from Adelaide, had a habit of tossing himself the ball 3 times before bowling. This was captured with the ball and seam mid-air.
But the photo that caught my eye was this above of a bowler entering the delivery stride. The ball position, bound, stone wall, non-bowling arm and laces flapping all stood out. Nick observed that it made him think of the Isle of Man flag!
I opted to limit this category to amateur photographers which may or may not have been the right thing to do.

Grassroots cricket is fortunate to have any photographers, whatever their background, covering them. But there is a clear distinction between pros and hobbyists. Perhaps a pro category for 2023.
Whether it's Ray Spencer in the Bradford League, Gary Chadwick covering Settle Cricket Club or Mark at Caught Light Photography, there is plenty of talent out there.
You can see all the winners of the 2022 Cricket Yorkshire Awards here.
The full list of Awards winners is below, you can click on each category to take you to separate articles, explaining how the nominees excelled and what they did.
Best Cricket Website (League)
WINNER – Bradford Mutual Sunday School Cricket League

Best Cricket Website (Club)
WINNER – St Chad's Broomfield Cricket Club

Best Use of Social Media
WINNER – Cricket Arena
HIGHLY COMMENDED – Illingworth St Mary's
HIGHLY COMMENDED – Bradford Mutual Sunday School Cricket League
Best Use of Video Award
WINNER – Illingworth St Mary's Cricket Club


Latest posts by John Fuller
(see all)