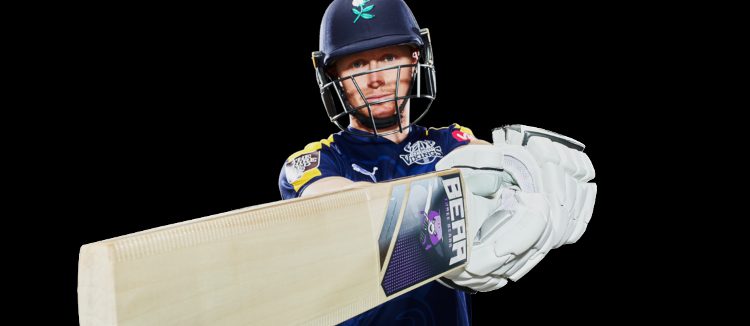 Bear Cricket is a West Yorkshire cricket brand that has taken off like a rocket since its inception in 2016. The distinctive design of their bats and equipment, allied with ambassadors like Yorkshire's Jonny Tattersall and Warwickshire's Will Rhodes, marks them out as one to watch.
There is a world of choice for cricketers of all ages and abilities when it comes to selecting cricket bats, gloves or luggage. Yet, it can be pretty simple. It really boils down to quality and price.
Adam Brown is the founder, award-winning cricket coach and current Yorkshire Under 14A Manager:
"My vision and core aim is to develop Bear Cricket as a widely known brand which offers high-quality equipment at a fair price, all the while supporting the ambitions of cricketers of all levels to achieve what they want from the game."
He adds: "I want the company to be a trusted brand that offers its customers, both old and new, a personal experience they can rely upon as professional, friendly and in my opinion unique, whether looking for equipment, clothing or accessories."
All Bear Cricket bats are handmade by their master bat maker with premium Grade 1 English Willow, grown in private forests here in the UK, and come pre-knocked in with an anti-scuff and edging tape applied.
If looks matter to you, and why not, then you're in for a treat. Check out their website and you'll see what I mean. Crisp branding. Stylish. Caters for serious badgers who ponder the number of grains or club cricketers looking to upgrade their firepower for 2019.
They also do distinctive trucker caps, batting pads with Test-level protection, spacious cricket bags that are bigger than some B&Bs I've stayed in and cricket helmets with top-notch safety credentials.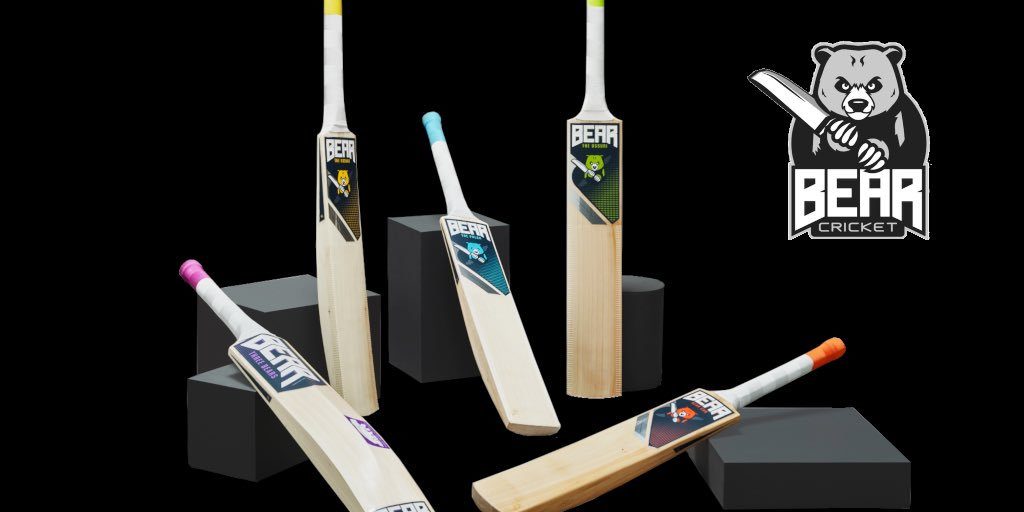 The Bear Cricket bats range has the Ussuri, Kodiak and Polar Bear to pick from, alongside its flagship Three Bears weapon of choice to flay the bowling to all parts.
Their signature Three Bears bat boasts a mid-low sweet spot, sweeping spine and for each senior cricket bat sold in this range, £40 will be donated to the Three Bears Foundation that fundraises for Pancreatic Cancer UK.
At £285 to £315 for adult bats, Bear Cricket is for someone looking to invest in a cricket bat that will last for hundreds of runs. Or many thick outside edges over the slips for four.
Judging the provenance and ambition of a bat company can be tricky but it might be as easy as liking Bear Cricket and wanting to support a Yorkshire cricket company where your bat has never left the county from planting a willow stem to glorious end product.
Speaking of growing, as cricketers get to hear about and use Bear Cricket, so their reputation and reach is impressing more and more. They've now signed Yorkshire CCC's James Logan (using the Kodiak range) and it's unlikely to be the last of the county deals.

While Jared Warner (Yorkshire CCC), Bilal Anjam (Yorkshire Academy) and Liam Thomas (England Physical Disability Vice-captain) lend their ambassadors roster a White Rose dimension, Tara Norris (England Academy) and Luke Hollman (England U19s) also give it the thumbs-up.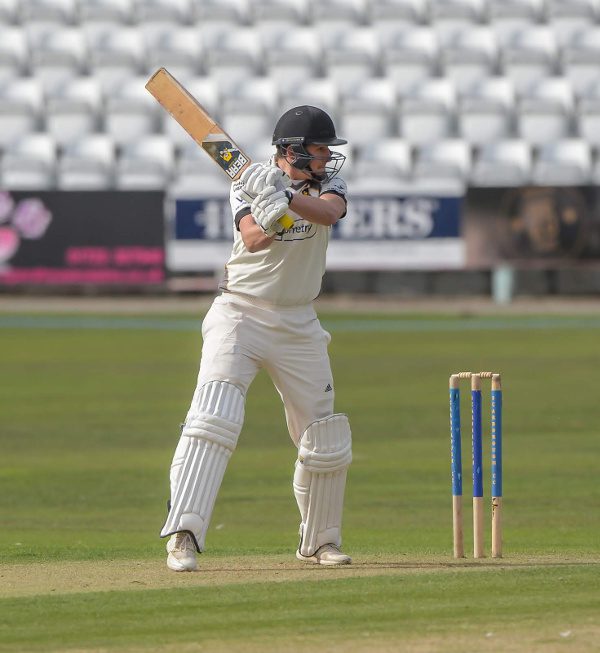 As for enticing club cricketers, a cricket bat brand needs to bed in and let word get round but some of the best batsmen in Yorkshire league cricket are already taking notice.
Mark Robertshaw is a record-breaking batsman for Pudsey St Lawrence who used a Bear Cricket bat (Kodiak) to smash the 1,000-run-in-a-season threshold in the Bradford Cricket League during 2018.
As an opening batsman for one of the top sides in Yorkshire, picking the right piece of willow matters.
Mark's had Bear Cricket bats that have lasted a number of years which speaks to their quality in the world of semi-professional league cricket.
"I'm specific about the cricket bat I want. I like a light bat. I'm more of a touch player, so go for something that feels like a feather in my hand where I can manoeuver the ball around. Adam has that personal touch to find out exactly what you're looking for in a bat."
Alongside, Mark Robertshaw, team-mate Chris Marsden at Pudsey St Lawrence (Bradford League Prem), George Deegan, Spen Victoria (Bradford League Championship 2), Matthew West, Armitage Bridge (Huddersfield Drakes Prem) and Matt Jordan, Wakefield Thornes (South Yorks Prem) are some of the others using Bear Cricket.

Teamwear for cricket clubs
As well as cricket bats, pads, gloves and luggage, Bear Cricket offers cricket teamwear for clubs, in partnership with Surridge and Shrey. It's worth a look to see what's possible but with vast colours and style options, all customisation bases are covered.

Chris Froggett, Chairman of Wakefield Thornes, chose Bear Cricket for the training and playing kit of Yorkshire's Champion club last season and I got in touch to explore how that went:

"We began using Bear Cricket as a kit supplier last season, having been put in touch with Managing Director Adam Brown by Greg Wadsworth, one of our players, who played with Adam for many years in the Huddersfield League."
"We initially purchased training kit for all players. This was delivered on time and represented good value for money. Adam kept us informed all the way through the design process. We were particularly delighted with the service in relation to new playing kit we bought for a second team cup final later in the season. This was obviously commissioned at short notice, between semi-final and final, but was still delivered on time and hassle free – which is of course what any cricket club wants."
Get in touch with Bear Cricket
You can shop direct from the Bear Cricket website or call Adam on 01274 396681 if you have any questions about Bear Cricket.
Clubs looking for teamwear can set up a visit to their nets and there's scope to see and roadtest some cricket bats too.
You can follow @bear_cricket on Twitter, link up with Bear Cricket on Facebook or check them out on Instagram.

**This is a sponsored article on behalf of Bear Cricket – if the mood takes you, click to read Cricket Yorkshire's policy on sponsored content.**
Latest posts by John Fuller
(see all)