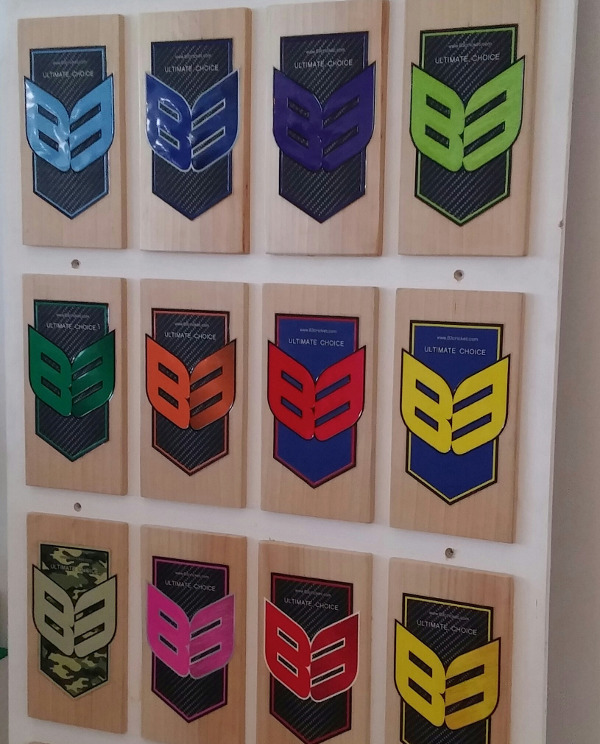 The rain chatters away, bouncing off the roof of the car as we sprint indoors to the B3 Cricket factory where technology and artisan craftsmanship are being expertly combined.
I've taken the train down to Bulwell, a market town north of Nottingham, where B3 Cricket have been working their magic for years. The batmakers have created their own niche doing something very exciting that has alerted my technology antennae and prompted the visit.
In a nutshell, the B3 Cricket ethos is about giving amateur cricketers professional cricket bats. Their emphasis on customisation accounts for the fact that our techniques and personal preferences tend to go beyond ranges typically offered by brands.
How many of you pine for a particular bat shape or design from yesteryear that went out of fashion and bit the dust, never to be seen again? Trends and marketing continually shift every year but with B3, they have the tools and the technology to design you any bat you've ever seen or want.
There is a welcome science at play here. They measure the density of each individual cleft and calculate, using computer software, how to achieve a specific design to the preferred weight.
B3's name alludes to the three ranges they deliver: Series, Custom and Bespoke.
Their Series Range (from £150 for adults or £75 for juniors) with three standard shapes is for those who need a helping hand but probably want to keep things simple with their bat choice. It still allows for personalisation through the weight, handle and colour of stickers and grip.
The Custom Range (from £175 for adults or £100 for juniors) gives you the experience of building your very own cricket bat online. The journey begins by choosing your ideal bat size based on height, before picking the profile of the bat from four possibilities.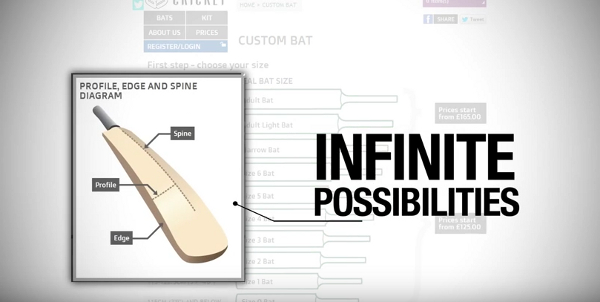 Once you've plumped for, say, Profile Type P2 with minimal scooping, choose the type of edges of your future run machine. Do you prefer humungous edges or want to go all WG Grace and retro? Then, use the slider to pick out the spine of your English willow wand and a neat preview of the bat pops up.
The final step in this digital DIY for batsmen is to choose the finish of your bat with everything from grade of willow to length of handle and optional extras like knocking in.
To give you an idea on pricing, the 2lb 9oz short-handle bat I designed online with lime stickers (to get me that first elusive run of the season after four innings) cost £195 and that included a toe guard and £20 knocking in with a face scuff sheet for future maintenance.
Finally, B3's bespoke service (from £200 for adults or £125 for juniors) is the bells-and-whistles professional treatment where cricketers can visit their HQ, sit down with a batmaker and design their perfect cricket bat from the ground up.
If getting to Nottingham doesn't work for you then through the wonders of Skype, conference calling over the internet allows for a consultation to mull over grain width and sweet spots.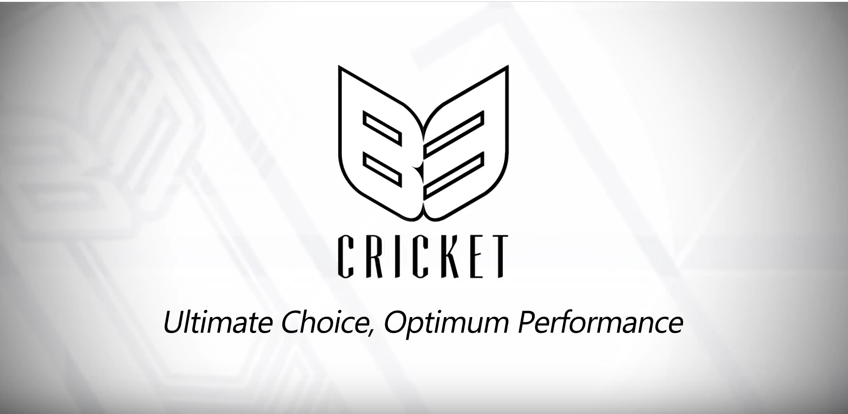 Over a steaming mug of tea, I tease out the B3 Cricket story. They are understandably proud of their background and their offering. It's a company run by three directors, Russell Evans, David Bacon and Michael Blatherwick, who are immersed in playing, coaching and umpiring as well as all the commercial and design acumen that has seen this Nottingham-based company flourish in a crowded market.
They've had to battle adversity and adapt after a fire in 2015 ripped through the next industrial unit to their previous home and caused hundreds of thousands of pounds of damage.
Instead of sounding the death knell for this innovative firm after the fire put them out of operation for three months, B3 Cricket relocated and invested in CNC (computer-numerical-control) batmaking equipment that marks them out as truly unique.
For a flavour of what's possible, it's over to David Bacon, B3's Production Director whose PhD in materials engineering and years of experience in the cricket bat industry makes him the man to quiz and owner of not one but two nicknames ('Streaky' or 'The Doctor').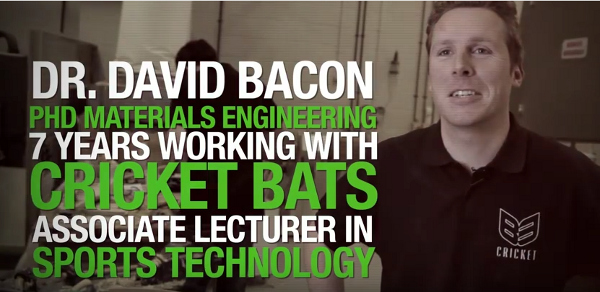 Using Computer Aided Design software (CAD), B3 Cricket can work wonders where they are able to design something from scratch which the CNC machine out in the factory interprets and carves with millimetre precision.
Alternatively – and this is seriously impressive stuff that made me flap my mouth a bit like a goldfish – it is possible with their system to map the contours of any cricket bat and reproduce that faithfully.
David was kind enough not to submerge me with technical data given GCSE physics was a lifetime ago and still gives me nightmares but in essence, using the CAD software, B3 can help customers tease out and request distinctive contours, profile and dimensions that most suit their style of play.
B3 Cricket have a pedigree behind them by virtue of the fact that they make cricket bats for some of the finest international cricketers in the world who are signed up to other brands – I know who but am sworn to secrecy. It must be a double-edged sword acting as manufacturer with the welcome business that brings but without the headline kudos.
What I will say is that amateur batsmen are in the safest hands because with B3 Cricket, they are buying into the precision that professional cricketers already come to them for.
As it happens, B3 Cricket do sponsor the occasional pro cricketer. Tom Kohler-Cadmore blasted a run-a-ball 42 for Worcestershire Rapids up at Headingley at the start of the month with one of their blades.
#ShotOfTheDay – Inzamam-ul-Haq shows Pakistan's Shan Masood how it's done pic.twitter.com/LAC6SoBmJr

— ICC (@ICC) June 6, 2016
Meanwhile, International opening batsman Shan Masood has been included in Pakistan's Test squad and so we may yet see the left-hander blazing away on Sky Sports with his B3 Cricket bat.
The twenty-six-year-old Kuwaiti should be at home in English conditions having been schooled in Lincolnshire, represented Durham MCCU and faced possible future Test adversary Liam Plunkett in first-class cricket.
But it's for amateur cricketers where B3 Cricket are really breaking new ground.
Each bat has its own reference number so it can be accurately reproduced in the future. This means everyone can get exactly the same design of cricket bat as they bought before or borrowed, had a hit with and now not-so-quietly want to get their hands on.
This is the future…and the best bit of all is it's already here.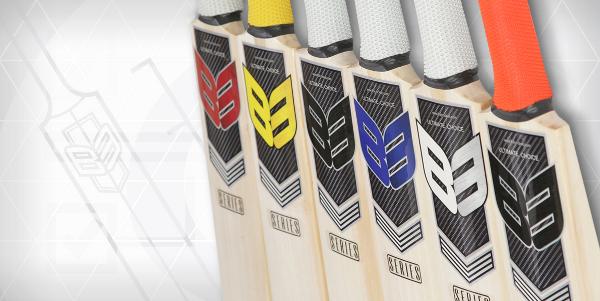 TALK CRICKET BATS WITH B3:
Call 0115 977 0198, email [email protected] or they are @B3cricket on Twitter and B3 on Facebook and are happy to help.
If you'd like an online tour of the B3 factory without leaving your computer screen then look no further than a visit by Sky Sports cricket commentator David Lloyd ('Bumble')…
**This is a sponsored article for B3 Cricket – if the mood takes you, click to read Cricket Yorkshire's policy on sponsored content**
Latest posts by John Fuller
(see all)