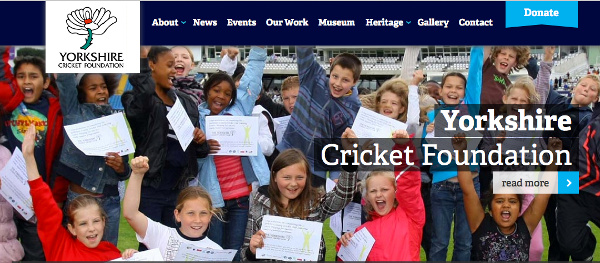 What do you know about the Yorkshire Cricket Foundation? As part of our partnership during the cricket season, we'll be showcasing stories and activities from the charity on this website – but first, here's an introduction…
The Foundation was established with the aim of providing cricket-based education and community programmes across Yorkshire.
The cricket not-for-profit was granted charitable status in 2009 and has a remit to make a positive impact to communities across the county and safeguard Yorkshire's cricketing heritage.
Its important work falls under five core themes:
Education
Health & Well Being
History & Heritage
Participation
Inclusion
It might be helpful for readers to get a snapshot of each of those areas and an example of what the YCF gets up to.
Education
Cricket in the Classroom

This is a term-time treat for children to visit Headingley with their school. Each Wednesday and Thursday, groups begin with 90 minutes of cricket coaching at the Indoor Cricket Centre.
Next, there's a 90-minute classroom session where children receive their own Yorkshire Cricket workbook packed with numeracy, literacy and geography questions relating to cricket.
After lunch, the children can enjoy a behind-the-scenes stadium tour of Headingley Cricket Ground with practice, press and hospitality facilities all included as well as the players' area and the Yorkshire Cricket Museum.
Thanks to this initiative, around 4,000 children from across Yorkshire are able to get a flavour of what life is like at an international cricket venue each year.

Health and Well Being
The Catchup Club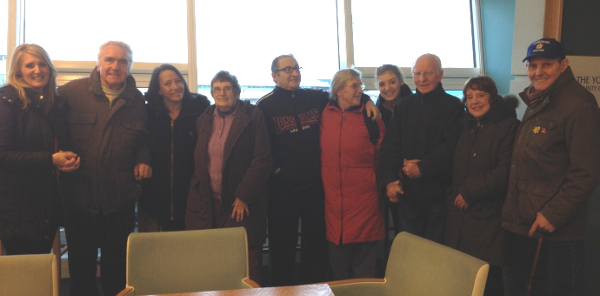 The Yorkshire Cricket Foundation is working in conjunction with Leeds Peer Support Service (Adult Social Care) to build an experience that allows people to connect with their love of cricket.
The Catch Up Club offers facilitated sessions for people living with dementia and their partners and acts as a supportive network for those battling this isolating disease.
Based at Headingley Cricket Ground, conversations focus on Yorkshire County Cricket Club, encouraging those attending to reminisce and remember players and matches, past and present.
As an extension of that work, the Foundation has now teamed up with Sporting Memories Network to run sessions aimed at using the power of stories to combat the effects of depression, loneliness and dementia in elderly communities.
History & Heritage
Yorkshire Cricket Museum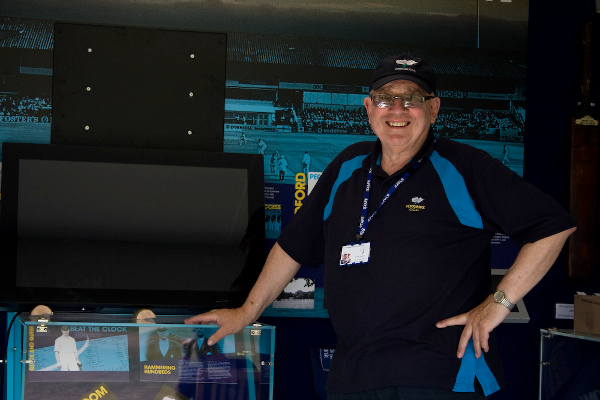 Opened in 2011, the Yorkshire Cricket Museum continues to be a focus for celebrating the cricket heritage of Yorkshire.
Located in the East Stand, the museum is split into nine zones including bats and balls used through the ages, a look at the war of the Roses and even its own visual grand finale with the YorkView cinema.
Interactive displays and memorabilia come together in this impressive creative collaboration, funded and maintained by the Yorkshire Cricket Foundation.
In addition, funding from the Heritage Lottery Fund has since paid for a brilliant mobile museum that regularly tours schools, businesses and clubs all over the county.
Videos, an interactive quiz and a game of Stick Cricket on an iPad are all talking points and the mobile museum has been a popular attraction at both Scarborough Cricket Festival and the Great Yorkshire Show.
The challenge of bringing Yorkshire's cricket history to life is one the Foundation continues to relish and if you haven't already, check out the static – or mobile – versions of their museum.
Participation
Beach Cricket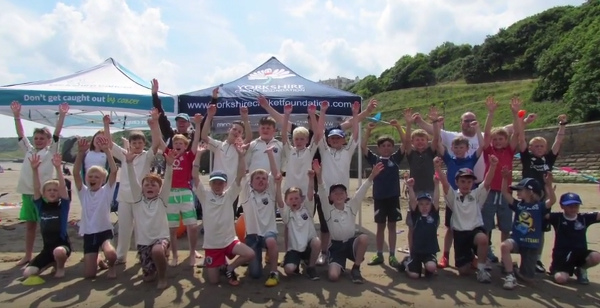 Getting involved in cricket doesn't have to just be club cricket on a Saturday in a pair of whites.
As part of Scarborough Cricket Festival, nine teams compete in the Yorkshire Cricket Foundation's Beach Cricket tournament with a round robin format played over 3 days on Scarborough's South Bay Beach.
The aim is to give local children – and those from further afield – a chance to play in a competition by the sea, as well as the experience of watching their heroes play at Scarborough.
Yorkshire Cricket Foundation works with Scarborough Borough Council to put on this tournament in front of the Scarborough Spa building.
Each day, a trio of teams compete to be crowned the winners.
The winners of each day last year received a pair of tickets per player to go along to the opening Test match of the following English summer – England v Sri Lanka at Headingley in May 2016.

Inclusion
The Yorkies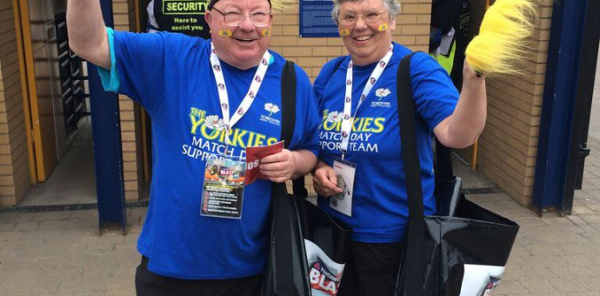 A new match day support team called 'The Yorkies' made their debut at the NatWest T20 Blast game against Derbyshire Falcons last May.
The concept from The Yorkshire Cricket Foundation is to further improve the experience for cricket fans coming to Headingley and be on hand to answer questions and give out plenty of freebies.
Those getting involved encompass all parts of the community from young professionals to students and retired folk – and it's been such a success that it's continuing in 2016.
Decked out in distinctive blue t-shirts, The Yorkies can be spotted at train stations, bus stops, outside the main ground gates on St Michael's Lane and inside the stadium.
Their mission? To give a warm, Yorkshire welcome and hand out advice, maps and ensure all the spectators get the best possible beginning to their day of cricket.
For those that volunteer for Yorkies duty, there is the tantalising prospect of watching some of the highest profile matches at Headingley for free, after the shift is wrapped up.
ALWAYS LOTS GOING ON AT THE YCF…
So, you see…there's all sorts of really worthwhile projects to get involved in or learn more about – and I've barely begun to scratch the surface.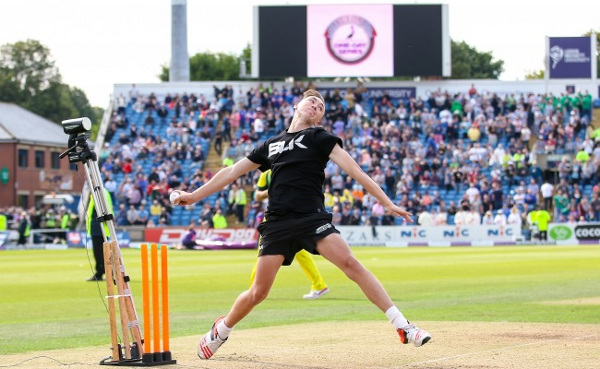 From Top Gun, the search for Yorkshire's fastest bowler to The Drax Cup for under-nines (see Cricket Yorkshire's Drax Cup feature article), cricket is being successfully used as a vehicle to drive social change and genuinely help people here in Yorkshire.
The Yorkshire Cricket Foundation has come a long way since their first employee, Will Saville, came on board in February 2012. Incidentally, Will's still in post and is now the Foundation's Manager, integral to its operation.
The staff now runs to seven with Taj Butt and Sophie Bunker being recruited in the last two years to help with community engagement and development.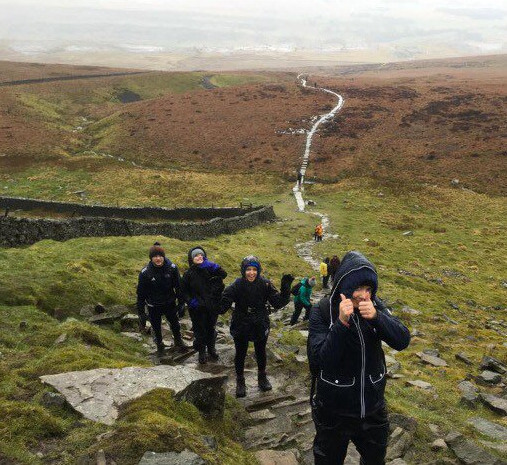 It's an organisation that never stands still and they are always looking to push themselves – like doing the Three Peaks Challenge to raise money for girls and womens cricket.
The strenuous 25 mile-walk to scale the peaks of Pen-y-ghent, Whernside and Ingleborough, along with colleagues from ProCoach and friends in early April, was just the latest endeavour and you'll be able to read about their engaging, charity work in the coming months on this website.
CONTACT THE YORKSHIRE CRICKET FOUNDATION
To contact the YCF about anything in this article – perhaps you're interested in beach cricket, the museum or want to enquire about The Sports Leaders Day, just get in touch with them directly.
http://yorkshirecricketfoundation.com/
Latest posts by John Fuller
(see all)