During December, I'll be celebrating the milestone of being 10 not out here on Cricket Yorkshire.
It's a chance to re-publish past articles you won't have seen and reflect on some of the changes Yorkshire cricket has experienced over a decade.

You can join in on social media with your own comments, favourite articles and any feedback about the website using the hashtag #CricketYorkshire10NotOut.

I'm @cricketyorks on Twitter and there's a Cricket Yorkshire Facebook page.

How did Cricket Yorkshire begin?

It began with a walk along the Leeds-Liverpool Canal to clear the head. A need for a completely new direction and a chance to start something with grassroots cricket in mind.

Definitely one of the best things I've ever done and also one of the scariest.



What was the early website like?

Sadly that first Cricket Yorkshire website is no more but I did kick off with this subtle cricket-themed logo.
There was a wider breadth of coverage back then including international interviews with the likes of Joe Root, Jonny Bairstow, Adil Rashid and Katherine Brunt.

One of my first contributors was Sir Michael Parkinson and club/Yorkshire CCC features were at the fore. I recommend the Internet Archive to look back at websites from years ago.

Cricket Yorkshire has since evolved to focus on the grassroots game with emphasis on club cricket. County cricket gets plenty of column inches and the recreational game is what I know best.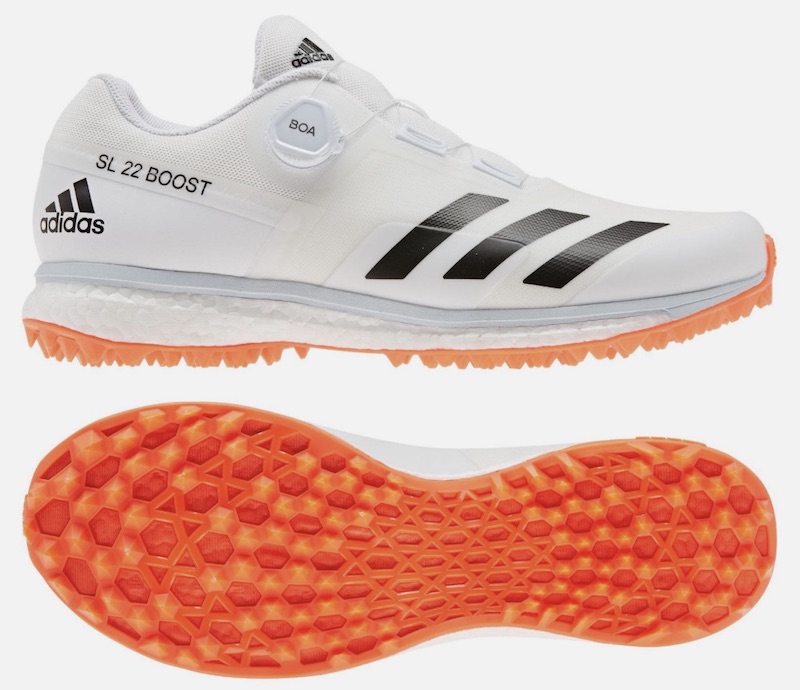 What is the most popular article?

Far and away the most popular article is an in-depth guide to cricket shoes I update every year.

I don't know if that reflects a desire to have more reviews/guides such as cricket bats, helmets etc. Drop me an email with any thoughts on that.

More recent successes include the Cricket Yorkshire 50; my annual shortlist across Yorkshire recreational cricket.

How does Cricket Yorkshire make money?

Travelling around Yorkshire over the past decade, this is what so many of you ask.
Usually when I rock up at a club with a camera. Sometimes with curiosity, a hint of envy or barely disguised incredulity.

Really, you actually make a living by writing about cricket?!
The reality is a little less glamorous but still really enjoyable. No two weeks are the same.
It's an ongoing challenge monetising a niche cricket website unless you offer membership, bury it in ads and add dubious rubbish to the bottom of pages.
Pleasingly, Cricket Yorkshire has grown to an audience of 85,000 readers without going that route and more of you visit every year.
Check out this version of the website from seven years ago…731 Facebook followers!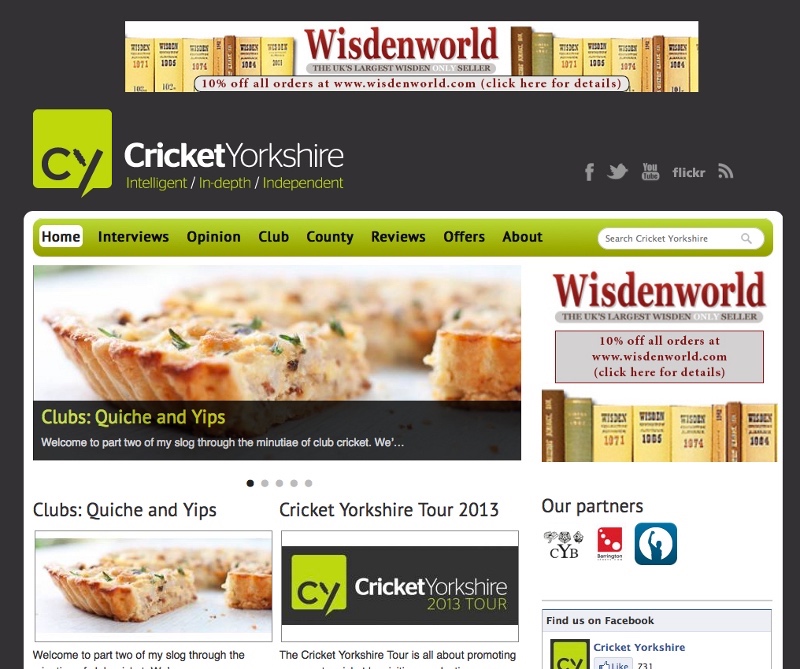 From day one, I've tried to think about the reader first. Pop-ups, surveys, ads overlaid over articles that are difficult to close and all the techniques currently employed are not for me.

I write sponsored articles promoting companies, charities and governing bodies and do offer adverts.
If any readers work with a company who might like to advertise on Cricket Yorkshire, just get in touch and we can have a chat.
I plan to do more affiliate marketing so if you buy via this website then it may earn me a small commission, at no cost to you. Typically, this is Amazon but it might be a cricket brand like Kitlocker. It's micro-amounts but it all helps.
There's been well over half a million readers and I really appreciate all the comments, shares on social media and feedback.

Enjoy the Cricket Yorkshire retrospective during December and thanks for your support, John.
Latest posts by John Fuller
(see all)