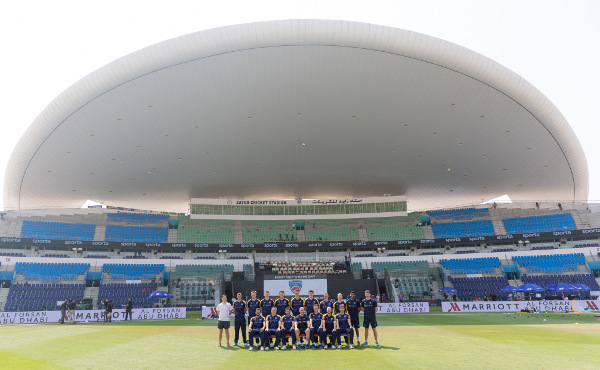 Yorkshire County Cricket Club fan Phil Rose reports from Abu Dhabi on the inaugural Abu Dhabi T20. Images taken by Dubai-based pro photographer Neville Hopwood who was kind enough to respond to emails on his Sunday while out in the world's largest sand desert called the Empty Quarter.

Over to Phil….
In case you missed it, Yorkshire Vikings' quest for world domination ended in the heat of Abu Dhabi on Saturday morning.
Of course, there is no reason why you should have missed it. The games were broadcast on live free-to-air TV in the UK.
Indeed, I am sure the future of this tournament will stand or fall on those TV viewing figures. Or more accurately, on the TV viewing figures in other countries.
Six T20 teams playing two games each over three days with a final. To be crowned World Champions (ish).
It's a big 'ish'. No Indian Premier League team here. Nor Caribbean Premier League. One of the competing teams is a very modern franchise in that you can't tell where they're from by their name. Who comes up with this nonsense?
The Multiply Titans are a South African franchise based at Supersport Park, Centurion (Pretoria). Teams from Auckland, Hobart, Lahore and the Boost Region of Afghanistan made up the six – along with the Yorkshire Vikings.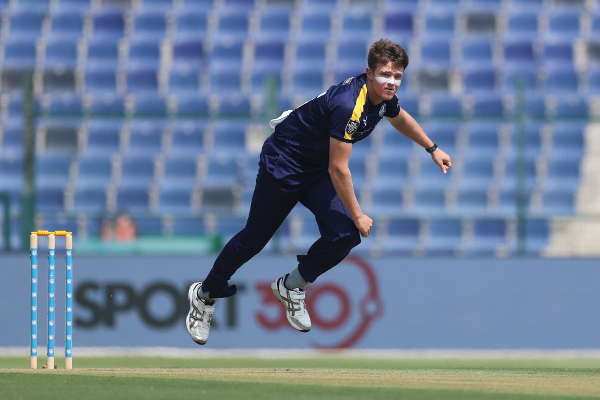 Yorkshire made 184 for 5 in their first game that was chased down with two balls to spare by Lahore Qalandars, just four wickets down.
Despite that disappointment, Yorkshire went out with a bang in the wooden spoon decider.
They restricted the Hobart Hurricanes to 140 for 7 and busted through that with only Adam Lyth gone and over seven overs to spare.
But, forgive me, this is not a detailed cricket report. On to the good stuff.
Oh yes. There was beer. I'm a beer blogger after all. OK, the choice was limited. Heineken or nowt. A few Yorkshire tourists and Australian ex-pats tucking in. I noticed that on day three, the transparent plastic glasses had been replaced by blue plastic.
Those are more local culture sensitive, as you can't tell by looking whether you're shifting lager or orange pop.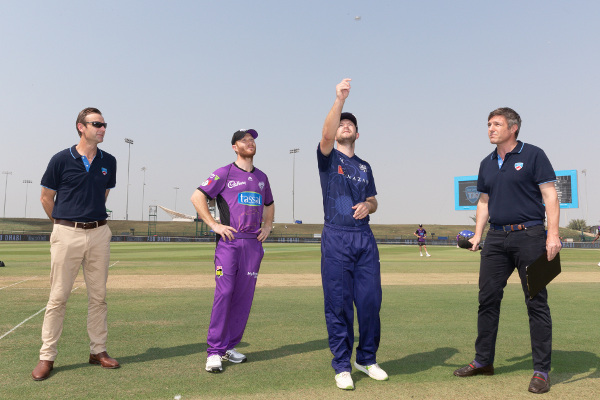 Yes Phil, but was it a success? Well, here's the metrics…
Critical Success Metric 1
When I walked into the South Panoramic Stand as the toss went up for the Auckland v Boost game, I was the 13th person in. A minimum of ten others were Yorkshire supporters. For a game we weren't even playing in. Salute.
Critical Success Metric 2
As the first ball was slung down, I counted 15 bona fide supporters in the stand, 3 security & 6 TV cameramen & technicians. Three fellas were picking litter on the East Bank. Not good.
Critical Success Metric 3
After just 15 overs of the second game, the one Yorkshire were in, the ice cream van switched the jingle off, put the hundreds and thousands away, turned tail and left the ground.
With 25 overs still to go. Says it all really.
Despite the lack of 99s, the atmosphere did pick up for the Yorkshire's game against the Lahore Qalandars (who went on to win the title).

I've been privileged to see a number of games involving Pakistan in the UAE over the years. The Pakistani fans are a joy to be with.
They're cricket celebrity-conscious. Waving at Ex-Yorkie Inzamam-Ul-Haq & Shoaib Akhtar as they glad-handed. Shouting at Brian Charles Lara & Mahela Jayawardene as they tried to conduct interviews. They love the old DJ and the music, dancing away like I did at my wedding. And, they are very very knowledgeable. Friendly an' all.
In the modern cricket world, the finances of this tournament will, no doubt, be complex. UAE government money, sponsorship money, TV rights money. But, let's have it right, they ain't made a bundle at the gate.
The ice cream man wants a refund on the concession fee he's stumped up. The number of people working at the ground easily outnumbered the paying punters at times.
Security and ticket scanners stop you blagging into the wrong stand, officials, water & crisp hawkers, TV techies, litter pickers, toilet attendants. The lot.
The desk the DJ had looked like it had been hired from NASA. They'd rigged up coloured spotlights for a sort of lightshow on the roof.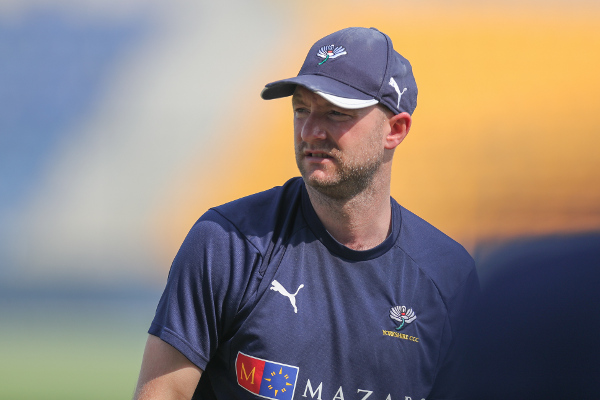 Naturally, they'd chucked all the budget at such peripheral capers. Ignored the basics. Naturally. That came home to roost in Yorkshire's game. Adam Lyth attempted one of those catch it, throw it up as you step over the rope, catch it back in play fandangos. The middle umps asked for the third ump to have a gander.
Then, perfect storm system failure. Seemed to be no way of putting the Red/Green Out/Not Out info on the screen. Seemed to be no way of firing the walkie talkie up. The fourth ump seemed to be in the loop
He was signalling 'Six' in the accepted way. While the middle Umps were using new, impromptu & innovative what-the-hell-is-happening signals.
In the end, not out. No worries. It's over the far side. I can't see. But, organisers of tournaments like this must learn. The shouts I could hear included:
"You can't change your mind!"
"You're an absolute disgrace!"
"Rubbish!"
"FIX!"
All because they didn't look after the cricket basics. Never mind, eh? At least matey can blast The Proclaimers over the PA.
Let me recover. I'm quite benign. It's a great concept that gathers teams together at a time which least impacts on domestic seasons.
Make sure you've got a Pakistan Super League franchise. Sell the TV rights. Have some discreet beer.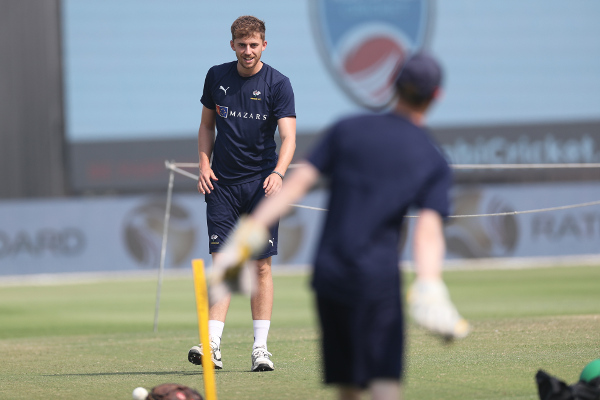 I've seen Yorkshire v Lahore and Yorkshire v Hobart amongst some knowledgeable and appreciative fans.
Not many of them, mind. Yorkshire adapted well with Lyth, Poysden & Carver spinning to restrict Hobart. Coad bowling well then Kohler-Cadmore and Brook put the chase on.
Next year? Same time, same place.

What did you think?
Editor's note – Thanks to Phil for sending over his thoughts from the UAE from Yorkshire's extended season.
I'll be honest, I can't get too excited about a tournament that's so short and features some weakened teams (Yorkshire notwithstanding) who spoke of it as a chance for development.
But then I didn't watch any of the games, can't reasonably comment with any authority and it's a chance to feature county cricket from another country in October.
If you want to read Phil's past report on here of following Yorkshire CCC to the UAE then it gives more insight into watching county cricket abroad.
The match reports on the Yorkshire CCC website also give detailed breakdowns of each game with squad interviews.
It did conjure up memories of when Yorkshire were in the T20 Champions League in 2012 with star quality at every turn like Mumbai Indians and Sydney Sixers.
With a cluttered schedule, it's hard to imagine the Abu Dhabi T20 replicating that, certainly at this time of year, but time will tell.
Glass half-full, it will have been useful for Yorkshire's squad, particularly the less experienced campaigners, as they aim to push on in the shortest format in 2019.
Thanks again to Neville Hopwood for the photos, you can find him on Twitter as @nevhopwood or his website is: https://www.nevillehopwoodphotography.com.
You can follow Phil Rose on Twitter as @ball_sup or read his blog here: www.ball-sup.blogspot.com.
Latest posts by John Fuller
(see all)