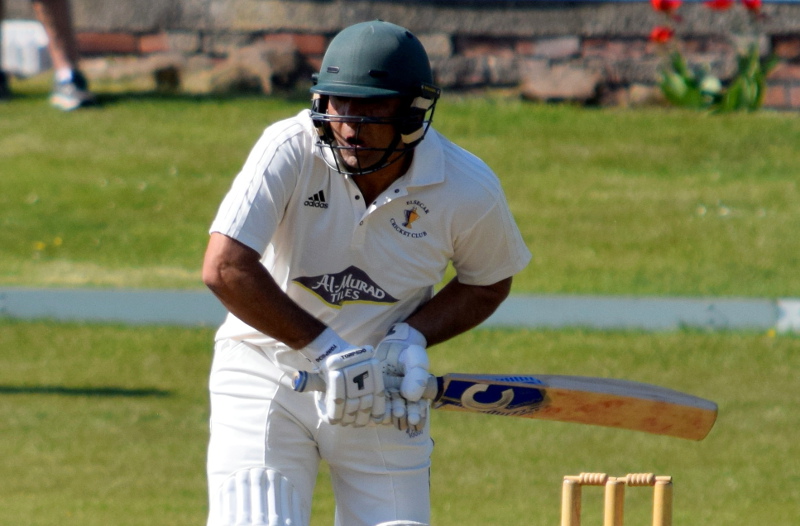 How are cricket clubs doing so far this season in the 4 Probate & Wills Yorkshire South Premier League?
Who's leading the batting and bowling averages? What have been the surprises? Who's challenging for the title and who's nervously eyeing a relegation scrap?
Thanks to the league Chairman Roger Pugh for this statistical feast and Kirsty for the accompanying photos; it's now my job to tease it all apart.
The team to beat is Doncaster Town who have been out in front for some time – which is in itself unexpected, given the dominance of Wakefield Thornes in recent years.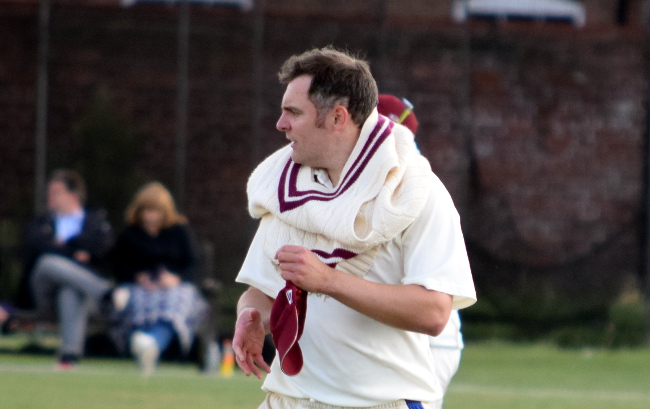 No-one ever won a title for half a season but this is shaping up to be a fascinating second portion of the 2019 campaign and there are at least four teams who'll be backing themselves to knock Doncaster Town off top spot.
The leaders will be banking on the former Pakistan under-19 international Aamir Jamal to continue his form with the ball alongside Duncan Heath.
Meanwhile, Wakefield Thornes have had success with their slow left-armer signings in recent years and in Satyajeet Bachhav, they seem to have a matchwinner.
Perhaps one theme emerging is how close matches have often been so far in the Yorkshire South Premier League. Thornes have triumphed by just 4 runs twice but also lost out to Sheffield Collegiate by 2 wickets.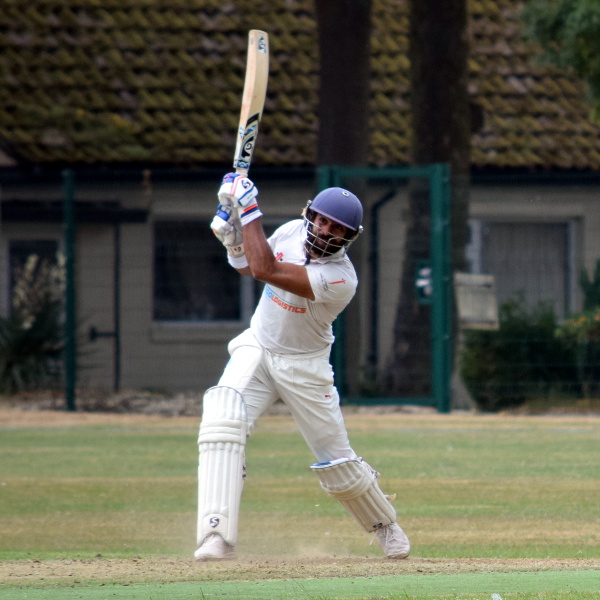 Barnsley Woolley Miners' Harpreet Singh Bhatia (above) is clearly a class act with 195* against Wakefield Thornes and an average of 96 illustrating the threat of the Indian batsman.
Muhammad Saeed Anwar (629 runs and 28 wickets) is proving indispensable at Elsecar but there is quality across the board. Sam Drury at Treeton has already hit two 27-ball fifties this term and 7-35 for Duncan Heath against Tickhill is currently the best bowling analysis so far.
This Saturday is a striking match-up between leaders Doncaster Town who host third-placed Barnsley.
Doncaster emerged victorious away at Shaw Lane earlier in the season but the Griffins have won the last two YSPL encounters at Town Fields.
Wakefield Thornes come up against Elsecar wanting maximum points to keep within touching distance of the leaders. Sheffield Collegiate will hope to shake off the disappointment of two successive defeats when they face Wickersley.

| | | | |
| --- | --- | --- | --- |
| League table | Played | Won | Points |
| 1 Doncaster Town (5) | 13 | 10 | 128 |
| 2 Wakefield Thornes (1) | 13 | 7 | 106 |
| 3 Barnsley Woolley Miners (3) | 13 | 7 | 98 |
| 4 Treeton (4) | 13 | 6 | 96 |
| 5 Sheffield Collegiate (2) | 13 | 6 | 96 |
| 6 Tickhill (-) | 13 | 5 | 80 |
| 7 Elsecar (-) | 13 | 5 | 76 |
| 8 Cleethorpes (6) | 13 | 4 | 72 |
| 9 Whitley Hall (9) | 13 | 3 | 68 |
| 10 Aston Hall (7) | 13 | 4 | 66 |
| 11 Wickersley Old Village (10) | 13 | 4 | 64 |
| 12 Hallam (8) | 13 | 1 | 34 |
*2018 positions in brackets
Highest totals
347-4 (50 overs) Barnsley Woolley Miners v Wakefield Thornes 29 June
324-4 (50) Treeton v Elsecar 4 May
296-5 (50) Doncaster Town v Treeton 18 May
288-7 (49.4) Wickersley Old Village v Treeton 22 June
287 (49.4) Treeton v Wickersley Old Village 22 June
Largest margins of victory
138 runs – Barnsley Woolley Miners v Cleethorpes 1 June
121 runs – Cleethorpes beat Doncaster Town 27 May
121 runs – Doncaster Town beat Treeton 18 May
Smallest margins of victory
2 runs – Aston Hall beat Cleethorpes 6 July
4 runs – Wakefield Thornes beat Elsecar 27 April
4 runs – Wakefield Thornes beat Whitley Hall 4 May
2 wickets – Sheffield Collegiate beat Wakefield Thornes 20 April
2 wickets – Doncaster beat Barnsley Woolley Miners 27 April
2 wickets – Aston Hall beat Sheffield Collegiate 29 June
2 wickets – Elsecar beat Whitley Hall 29 June
Leading partnerships for each wicket
| | | | |
| --- | --- | --- | --- |
| Wkt | Runs | Batsmen | Match |
| 1st | 195 | Mark Cummins (76) & Ross Diver (114*) | Tickhill v Elsecar |
| 2nd | 168 | Bilal Anjam (106) & Duncan Heath (53*) | Doncaster Town v Treeton |
| 3rd | 121* | Shahjahan Younis (39*) & Sam Drury (81*) | Treeton v Whitley Hall |
| 4th | 125 | Matt Jordan (75) & Josh Shaw (43*) | Wakefield Thornes v Whitley Hall |
| 5th | 250* | Harpreet Singh (138*) & Steve Nuttall (103*) | Barnsley WM v Wakefield Thornes |
Individual performances – leading batting averages
| | | | |
| --- | --- | --- | --- |
| Player | Club | Runs | Average |
| Harpreet Singh Bhatia | Barnsley Woolley Miners | 580 | 96.97 |
| Louis Kimber | Cleethorpes | 439 | 54.88 |
| Muhammad Saeed Anwar | Elsecar | 629 | 52.42 |
| Ross Diver | Tickhill | 450 | 50 |
| David Toft | Wakefield Thornes | 343 | 49 |
| Haseeb-Ur Rahman | Treeton | 434 | 48.22 |
Individual performances – leading bowling averages
| | | | |
| --- | --- | --- | --- |
| Player | Club | Wickets | Average |
| Duncan Heath | Doncaster Town | 25 | 12.68 |
| Aamir Jamal | Doncaster Town | 25 | 15.76 |
| Satyajeet Bachhav | Wakefield Thornes | 33 | 16.09 |
| Matthew Taylor | Wakefield Thornes | 22 | 17.36 |
| Alex Rowland | Tickhill | 24 | 17.79 |
| Oliver Jackson | Barnsley Woolley Miners | 21 | 17.86 |
Latest posts by John Fuller
(see all)