When we last updated Cricket Yorkshire readers in May, we were looking forward to playing our County League programme and hopeful of a good season.
Here is our end-of-season catch-up…
Our Super 9s, softball team, playing in the Northern Region competition had an outstanding season, achieving their first Regional League winners and play-off trophies, being dominant in every game.
---

The Super 9s team, who are largely made up of Physical & Learning disability players, outperformed all expectations.

---

Led by Alistair Domville the team saw a number of players put in good efforts, batter Richard Lovedale was well supported by All Rounders Jamie Dillon, Jake Shepherdson & Jacob Grimes.
Oliver Fawcett, new to cricket, led the way with the ball. The play-off finals, played at Treeton CC, closed out their season, with a man-of-the-match performance from Jake Shepherdson, beating Wales to complete a 100% winning effort.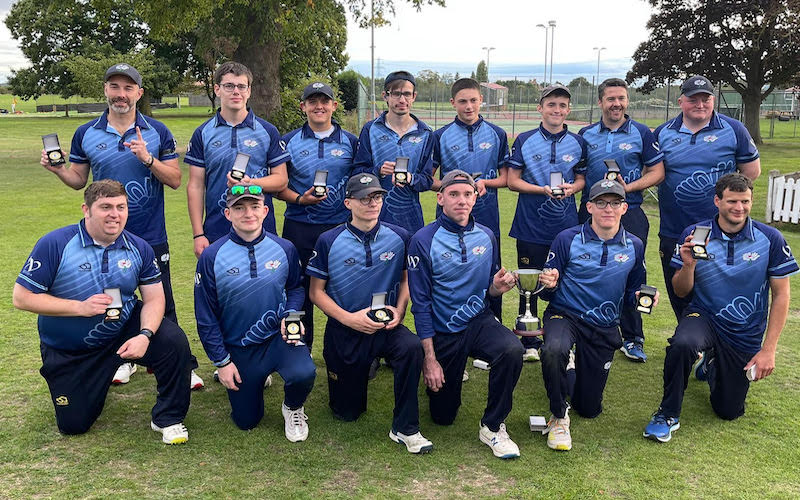 Yorkshire Tykes D40 completed their schedule with a promotion-winning effort at Collingham CC against Middlesex 2nds.
Having won the D40 Northern Pursuit division in Mid-August, the teams had to wait until the End of the first Disability Premier League to complete their program.
---

At close to full strength, Yorkshire beat Middlesex to progress to the Quest League with a string of impressive performances; Gordon Laidlaw, Owen Morris & Edward Denton leading with the bat.

---
Alex Jervis and Edward Denton set the game up, along with Owen Morris with the ball, to win by 81 runs. Gordon Laidlaw was declared Man of the Match with 75* and two catches.
A successful season by any measure, both teams building their success on their ability to score quickly and set winning totals.
The other major contributor to the improvement was the successful integration of players with hearing impairment joining the competition, this has brought more competition and greater expectations to the teams.
We had a record number of players pass 50 this season.
Alex Jervis, Robert Hewitt and Henry Wainman all travelled to Australia and picked up Ashes Winning medals with Learning Disability winning 7-1 and the Deaf Squad winning 6-2.
We had 8 players invited to play in the Disability Premier League, Lucy Taylor was invited and played in the first ECB Pan Disability Women's match at Loughborough.
This shows the commitment of our players to improve and be the best player they can be.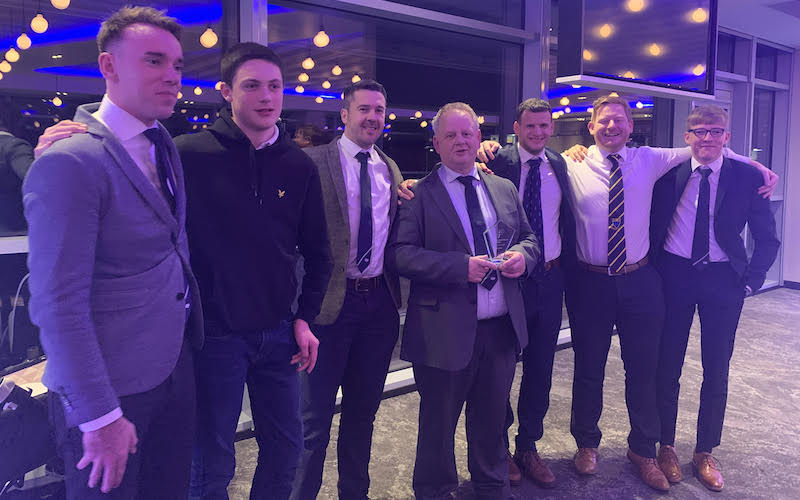 Image above is of Owen, who won the YCB's Disability Award at the Grassroots Awards, along with some of Yorkshire's county squad.
Our pathway is built on finding a place for everyone who want to play having a place to perform as we continue to strive for improvement and enhance the offering in terms of cricket for anyone who wants to play.
Our winter training has started for the 2023 season and we are planning more practice time for anyone wanting to play.
If you are interested in learning more about disability sport, please contact Tom Hudson at the Yorkshire Cricket Board: [email protected]
You may also be interested in this interview with Tykes captain James O'Conner available on the Yorkshire CCC website.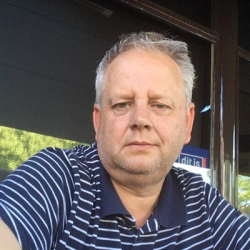 Latest posts by Owen Jervis
(see all)