Yorkshire Disability Cricket already has a lot to celebrate in 2022. There is a positive air of improvement, engagement and optimism for the season ahead. 
This is driven by players, who are hungry for success and have stepped up their expectations of each other and standards to earn the right to wear the White Rose with pride.
---
The drive for change has been instigated by a small number of players, representing each impairment group.
---
Alex Jervis who has a learning disability, Cameron Cooper who has a physical disability and James O'Conner who has a hearing impairment, known to their team manager as the '3 musketeers', have been relentless in their search for excellence both on and off the field.
Alex Jervis, who earned the Lords Taverners Disability Cricketer of the Year for his fundraising efforts and contribution to cricket, has been the key driver for player recruitment.
Firstly, helping motivate the players to raise over £3,500 to purchase playing and training kit. He took the challenge of engaging with the players with hearing impairment, travelling to their matches and explaining the benefits of playing disability county cricket.
This resulted in the recruitment of a cohort of new players, improving the squad capability and providing an environment with competition for squad and team selection.
Cameron Cooper holds the belief that all disabled athletes deserve the same recognition and billing as the other Yorkshire teams.
He was a member of the ECB Lions programme and Disability Premier League player and has clear goals that he wants to achieve on and off the field.
Cameron has some great ideas and is an advocate for disabled athletes in any sport. Seeing some of his ideas gain momentum in the next couple of years with results to show for his efforts will change perception.
James O'Conner, our newly appointed D40 captain for 2022, brings a desire and expectation of improved standards on and off the field.
In the close season, he was a key driver in forming a group of 20+ players attending monthly performance training sessions for the Yorkshire squad.
He demands high standards from the team and brings an environment of confidence to the team. James firmly believes that Yorkshire can be the best disability team in the country and challenges players to come and join the squad.
The three have worked with Higham Cricket Club to form a base for home games for the D40 squad in 2022. Higham have agreed to host and amend their home fixtures to accommodate the D40 matches. The members at Higham have been easy to work with and took time to understand our needs and then over-delivered on promises.
The season started with a tour playing two strong County Disability teams. Middlesex and Essex provided tough competition and give an indication of the challenges ahead.
---
This tour is a major milestone in the team's development. For the first time in many years, players will be playing to secure a place in a starting XI.
---
Our Super 9 team played their first county games against Cheshire on Sunday 8th May, winning comfortably to get the league season underway.
Our National League D40 journey starts on Sunday 22nd May away at Northants with Derbyshire on 29th May at Higham Cricket Club.
Joe Raw leads our D40 Development squad, which will be important in providing a step between the soft and hard ball competitions.
The development squad will play friendlies against clubs with who we have formed relationships to support our development and aims.
Yorkshire Disability now have squads for both hard and softball cricket playing National League and will be playing friendly cricket for a development group of players in 2022.
Unfortunately, we will be saying goodbye to some players choosing to retire. The service these players have given through the years, along with their contribution to the team and sport has helped us reach many of our goals.
We value and celebrate their contribution whilst recognising that change is inevitable, we welcome their support in years to come.
We are still looking to strengthen all of our teams and welcome enquiries from disabled athletes looking to play competitive cricket.

You can contact us via our Friends of Yorkshire Disability Cricket website.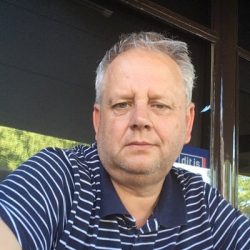 Latest posts by Owen Jervis
(see all)