Yorkshire cricket faces a year of recovery in 2021 as we seek to watch, play, coach and facilitate more matches.

Yorkshire County Cricket Club

County cricket has a revised structure which sees Yorkshire play in Group Three of the County Championship.

The first-class competition now has three groups of six teams with Yorkshire's other opponents being Lancashire, Northamptonshire, Glamorgan, Sussex and Kent.

After playing everyone home and away, if Yorkshire finish in the top two, they progress to the second phase (Division One). They would then have four remaining matches to finish in first place and lift the County Championship.
The plum fixture is surely the Roses match at Scarborough from Sunday 11 July.

The top two sides in Division One then play a five-day final at Lord's for the Bob Willis Trophy.

At the time of writing, the fixtures for the Vitality Blast and Royal London One Day Cup had not been released but they are due to take place.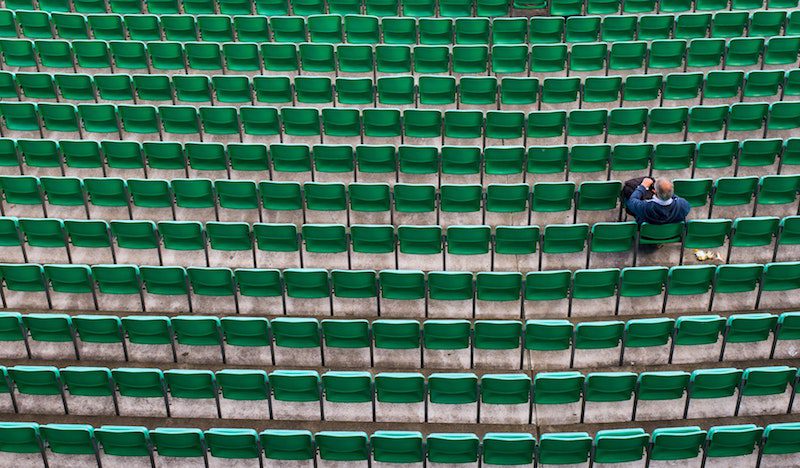 Will there be fans at cricket grounds?

None of us can know what the landscape will look like by April. It has been a long time to be away from county cricket.

The best we can hope for is the return of county fans to Headingley, Scarborough and York in 2021 at some point.
If it happens, it will be a graduated process with numbers capped which in itself may cause a headache or two. I guess you would only buy tickets in advance.
The oft-used picture of a sole cricket fan to indicate how unpopular the County Championship is meant to be (not true) can now be used in a different context, in the age of socially distancing. Photo by Roman Koester.

Tackling inequality
Off the field, Yorkshire County Cricket Club are waiting to hear the results of the independent inquiry into the allegations by Azeem Rafiq of institutional racism.

The findings and the subsequent actions taken will be watched closely around the world.
The Club is recruiting for a Diversity, Equality and Inclusion Manager who will start with a full review across all of Yorkshire Cricket.
This isn't an issue purely for professional cricket. In the coming year and beyond, leagues and clubs in Yorkshire should take the initiative and look at how they operate and how they can improve.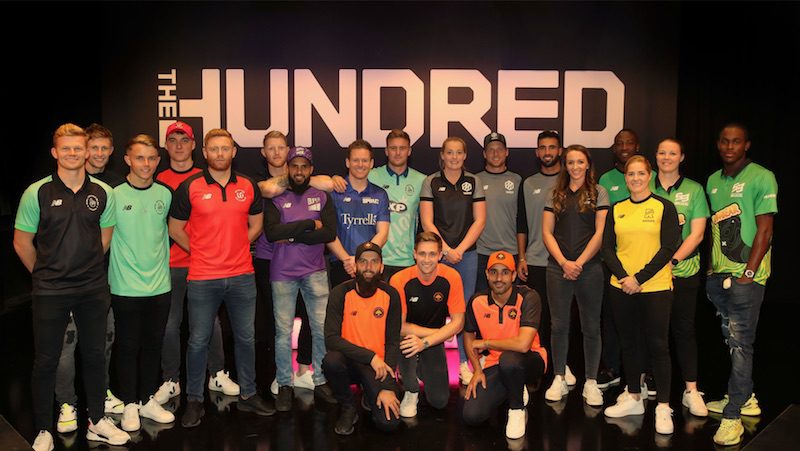 The Hundred arrives

The Hundred will finally launch; the new 100-ball competition might not be everyone's favourite brew but the money from the TV deal is already locked into cricket administrators' budgets and being earmarked for projects.

How much of this reaches recreational cricket is of most interest to me. Much has been said and promised and now it needs to happen.

While the purple-clad Northern Superchargers are no different to any other short-format outfit, it's the opportunities for women's cricket and bringing new fans into the game that could be most transformational.

With the Big Bash in Australia now permitting substitutes during a game, lopping a few overs off the length of a fixture suddenly looks less revolutionary.

The landscape has completely changed because of coronavirus. The worry, even before Covid-19 struck, was that it would cannibalise other formats in England and Wales.

Fans will be making stark financial choices when they can return to their sport. Time will tell if we've spawned a monster or a cash cow.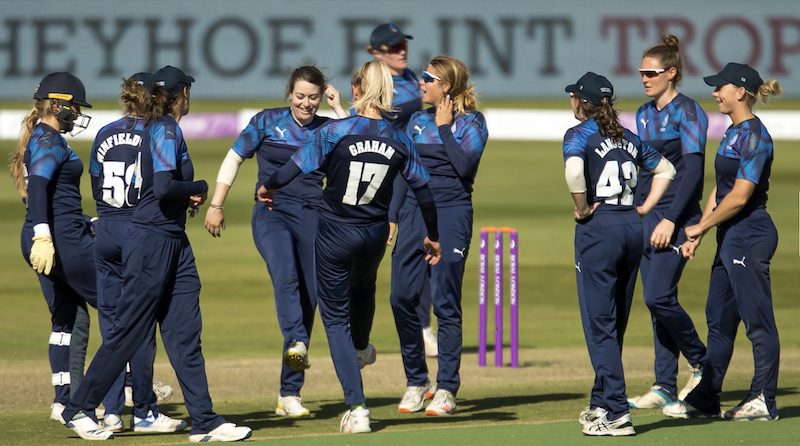 Northern Diamonds
In December, 41 female cricketers signed full-time domestic contracts including Hollie Armitage, Beth Langston, Linsey Smith, Phoebe Graham and Jenny Gunn for the Northern Diamonds.

If you won't know, the Northern Diamonds (representing Yorkshire, Durham and Northumberland) are one of the eight regional teams and they reached the final of the inaugural Rachael Heyhoe Flint Trophy last year.
The new pro contracts was a landmark moment for the women's game and while acting as a bridge for women and girls to aim for international recognition, this new team will aim to build its own fanbase too.

There is now a clear career pathway into professional cricket offering greater profile and, alongside The Hundred, opportunities to play at the highest level.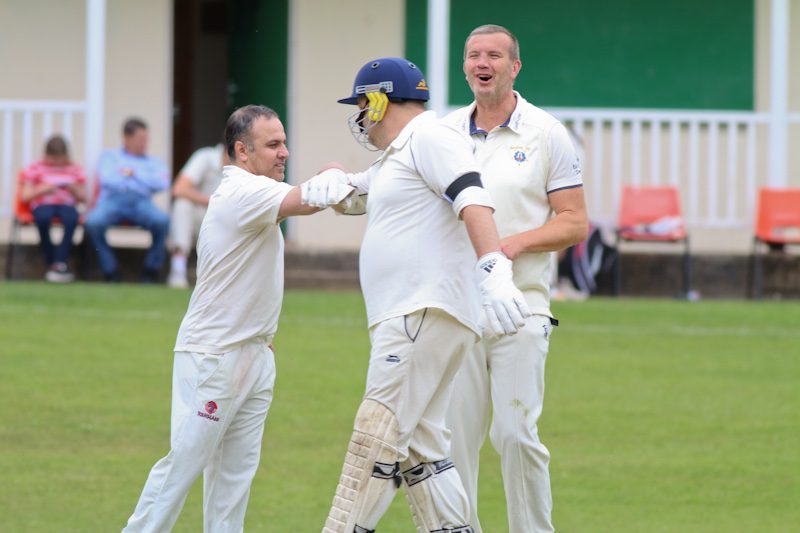 Recreational cricket

In the context of Covid-19, getting any recreational cricket last year was a success.
The grassroots game returned before any other sport and cricket leagues in Yorkshire were able to get half a season in.

That said, many clubs fielded less teams, local lockdowns wreaked havoc with the fixture list and whole programmes like the Yorkshire age-groups, All Stars and Dynamos Cricket were reduced or canned completely.
It's impossible to say how many thousands of people in Yorkshire haven't played as much or any cricket in the last 12 months as usual.
That is the enormity of the challenge facing grassroots cricket.
Every year, administrators talk about retention and growing the game. I'm not yet aware of any cricket club that has been forced to close because of Covid-19 but the repercussions are being felt in every corner.

The nagging worry is that we yet know the extent of the problem. How many have been switched off from taking part in cricket?

If we can get a full cricket season in, the volume and numbers who can be involved will be the first indication of a fightback.

Every sport faces the same difficulties and it's up to all of us in cricket collectively to make the game accessible and appealing.
Cautiously optimistic

Ok, I will now clamber off my soapbox to scoff any remnants from the Quality Street tin in the kitchen.
It might seem odd with the country in tightened lockdown to look ahead with positivity. However, we've all now seen international, county and club cricket successfully return during coronavirus so the template is there.

For my part, Cricket Yorkshire will be sharing stories and promoting recreational cricket every week of the year. Please do what you can to share the articles on the website – it all helps.
If you don't already, you can follow me on Twitter as @cricketyorks and like the Cricket Yorkshire Facebook page for the latest news.

Join the Cricket Yorkshire Newsletter
To keep in touch with all things Cricket Yorkshire, why not join 1,500 cricket fans who are part of our newsletter community?
There will be exclusives, partner offers, competitions and life from CYHQ. Sign up for bite-sized cricket updates every now and then to your inbox.
Do you / your cricket club want to find sponsors, fundraise successfully and grow your membership?
Learn simple, step-by-step methods to create incredible value for members, sponsors and funders.
Our Make Money For Your Cricket Club e-course is an enjoyable way to learn at your own pace.
It covers 4 modules with short video lessons:
Membership
Events & Fundraising
Sponsorship
Grants & Funding
Latest posts by John Fuller
(see all)