The Yorkshire Cricket Foundation (YCF) has been at full throttle this summer delivering education and community programmes all over Yorkshire with a cricketing twist.
As the final feature of our series of articles showcasing what the cricket charity (based at Yorkshire County Cricket Club) does, we thought a roundup of their activities would offer readers a flavour for the YCF's work.
YORKSHIRE DIAMONDS ROADSHOWS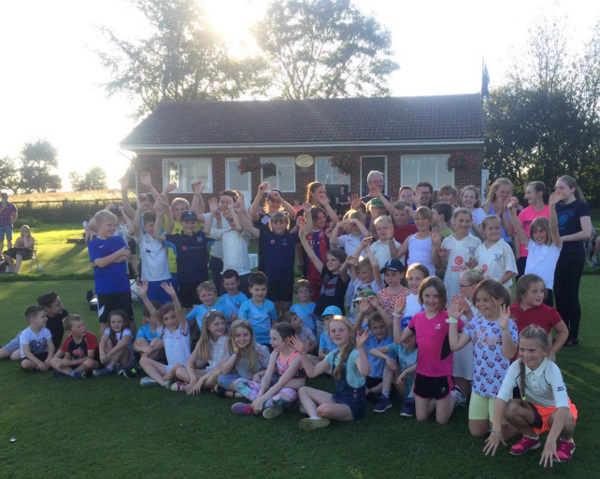 The Yorkshire Diamonds Roadshows were a programme of events at cricket clubs across Yorkshire that allowed young fans to meet members of the Yorkshire Diamonds squad ahead of their Kia Super League season.
These popular evenings were all free and also gave children, aged between 5-16 years use of the 'Sports Learning Zone' that taught agility, balance and co-ordination.
For cricket clubs including Menston, Saxton & East Harlsey, kids had fun with Stinger Machines and Air Tees, gave cricket a go and had a chance for autographs and photos.
At Scarborough Cricket Club alone, there were 50 children that came along so attendance and engagement across the county was really encouraging.
The month-long initiative ended with the 'Yorkshire Diamonds Roadshow Grand Finale' at York Cricket Club on Sunday 20th August.
All juniors who attended the Roadshow were given a complimentary ticket for the Diamonds versus Western Storm and free giveaways including 4/6 cards, Yorkshire Diamonds bags, KSL Beginners Guides, lanyards, clappits and bandanas.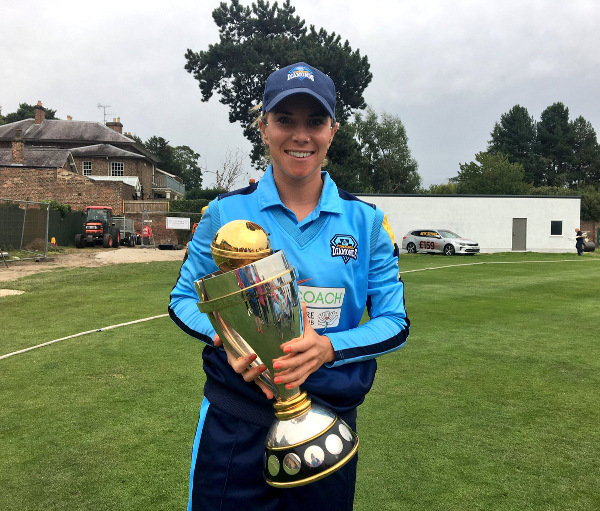 LAUREN WINFIELD BECOMES YCF AMBASSADOR
Following on from the momentum across the Diamonds Roadshows, England cricketer Lauren Winfield was unveiled at York CC as a Yorkshire Cricket Foundation ambassador.
The endorsement of another high-profile cricketer adds kudos for the charity and will aid them in appealing to new audiences, particularly in relation to promoting women and girls cricket.
After Joe Root came on board as an ambassador in April 2016, the YCF now have two popular, strong role models and Lauren has talked about how she can inspire and encourage kids to believe in themselves:
"I think it's hugely important for cricket players that you give back to the community, the clubs and the kids that you were yourself at one point; I think that's why I really wanted to get involved with the Foundation and reach out to the communities and the young kids that hopefully will grow up and be in the position that I'm in."
Lauren Winfield, YCF Ambassador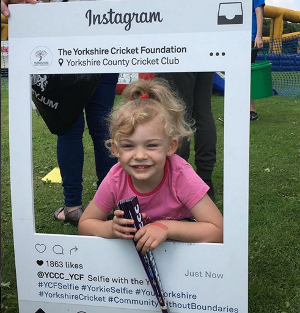 YCF SELFIE COMPETITION
You can't beat a good competition and the simpler the better. The YCF selfie competition was aimed at building the charity's presence on social media and rewarding those along the way with prizes across the summer.
By following @YCCC_YCF on Twitter, tweeting a selfie with their Instagram selfie board and the hashtag #YCFSelfie, anyone could win a range of goodies including Test match tickets, £50 shopping vouchers and to be featured on the big screen at Headingley.

It caught the imagination with a terrific response as photos whizzed in from all ages: kids, policemen, blokes in Hawaiian shirts and even two-year-old Freddie at his first Test match!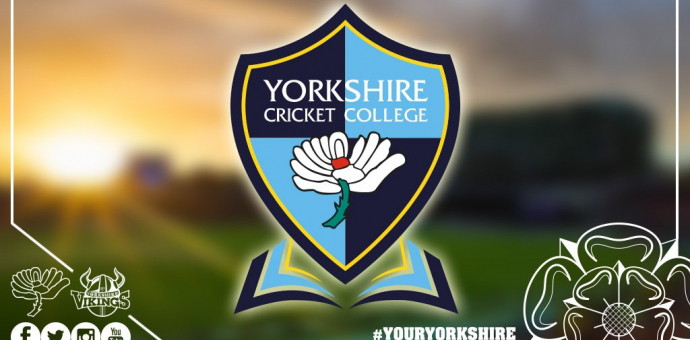 YORKSHIRE CRICKET COLLEGE
The Yorkshire Cricket College is a two-year, full-time education and cricket development programme for 16-18 year olds based at Yorkshire County Cricket Club and began in September.
A group of 18 students can work towards their BTEC Level 3 90 Credit Diploma in Sport
 in the first year and progress to BTEC Level 3 Extended Diploma in Sport the year after.
It combines classroom modules in the East Stand (such as Principles of Anatomy & Physiology) with cricket built into the timetable three times a week and will feature training and access to the expertise, staff and technology available at Headingley stadium.
Education remains a key mission for the Yorkshire Cricket Foundation and the Yorkshire Cricket College is a way to use the facilities and people power at the international venue to aid teens towards employment or further education.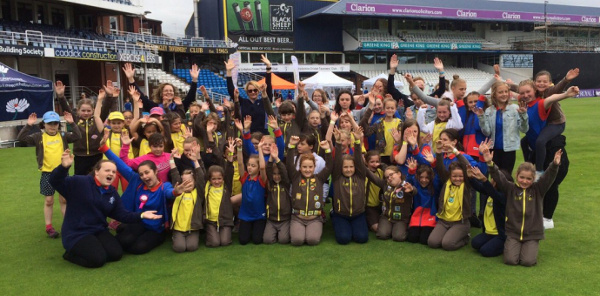 CHILDREN'S DAY
The Yorkshire Cricket Foundation and Leeds Rhinos Foundation teamed up again in July and saw 4,000 children and parents come along to Headingley to take part in a breadth of over 35 activities for the annual Children's Day.

With organisations such as Central Yorkshire Scouts, The Works Skatepark and Eureka! The National Children's Museum on hand to entertain, there was no shortage of fun with everything from a climbing wall to a skipping school and a pop-up hair salon for free haircuts.
Leeds Rhinos Foundation invited over 320 juniors for a Sky Try Rugby Festival and The Yorkshire Cricket Foundation held a cricket festival for over 100 Brownie groups on the Headingley turf. Though the focus is on encouraging children to try new activities and to give back to fans, over £8,000 was raised on the day for the charities.
Beth Cook, Project Officer for The Yorkshire Cricket Foundation was delighted with how it went:
"Children's Day is one of Leads' biggest annual family events and this year was no exception. We had a vast range of activities going on throughout the day for both children and adults to get involved in. The day went really well, it's a great opportunity for both foundations to collaborate and bring a family fun day to Leeds, with the focus being on community."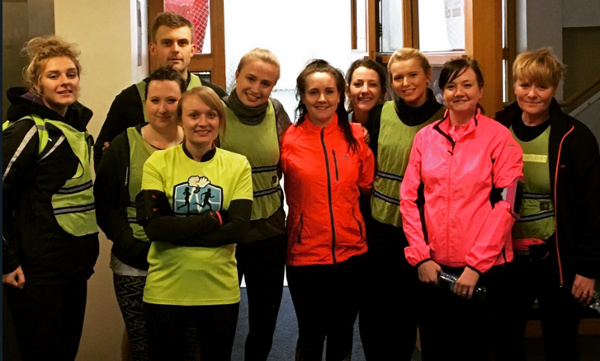 ROSE RUNNERS
Once the cricket season is over, the Yorkshire Cricket Foundation are still very active in delivering projects across Yorkshire.
As the days shorten and autumn arrives, the YCF Running Club, called the RoseRunners, continue to meet on Monday evenings at 5.30pm at Yorkshire Cricket Centre for an evening of exercise for those of all fitness and abilities. If you can make it along to socialise and get fit, you'd be very welcome.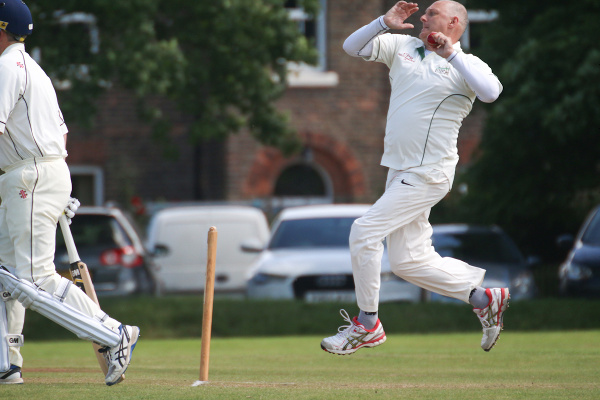 ADDITIONAL FEATURE ARTICLES
Cricket Yorkshire has profiled the changes afoot in how the YCF will seek to diversify their heritage collections and make them more contemporary in future – and that interview with Paul Goodman, YCF Heritage Manager is well worth a read.
Other subjects covered on this website involving projects that the Yorkshire Cricket Foundation runs include: the county-wide Over 50s tournament, the Grey Fox Trophy, as well as the work done with dementia and the power of sporting memories sessions.
The YCF's Yorkshire Social Club has ongoing health and wellbeing initiatives for those who are elderly and living with dementia as well as careers or partners.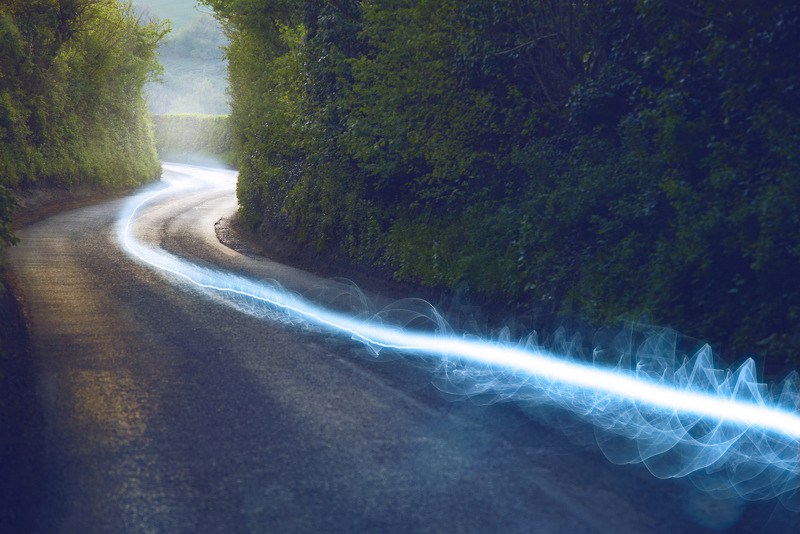 PLEASE SHARE THIS ARTICLE & HAVE YOUR SAY
By sharing this article on Twitter and Facebook using the buttons below, you can help turbocharge the number of people who see this and get to learn about Yorkshire Cricket Foundation's charity work.
Get in touch with Yorkshire Cricket Foundation (@YCCC_YCF) on Twitter or YCF on Facebook & to connect with Cricket Yorkshire, it's @cricketyorks via Twitter & I'm on Facebook too: Cricket Yorkshire on Facebook.
You can also visit the Yorkshire Cricket Foundation website – http://yorkshirecricketfoundation.com – to find out about all that this charity does to delivery community projects around the county.
**This is a sponsored article for Yorkshire Cricket Foundation – if the mood takes you, click to read Cricket Yorkshire's policy on sponsored content**
Latest posts by John Fuller
(see all)