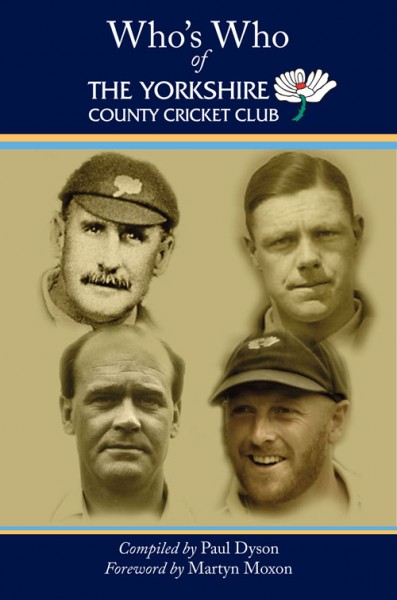 Who's Who of The Yorkshire County Cricket Club sounds like it could be the most contentious book ever written.
The only way to avoid controversy over who's in and who's out in a mammoth compilation of this kind is to include all 670 men who have represented the county.
Yes, that's all those who played for Yorkshire's first eleven in first-class cricket, limited-overs matches or Twenty20 games and even features the 59 who played for 'Yorkshire' before the official Club's formation.
For bibliophiles, this new book compiled by Paul Dyson (published April 2018) is a sought-after update of the 1992 hardback by Tony Woodhouse, that had a youthful Martyn Moxon and Geoffrey Boycott on its cover.
To merely describe this newcomer as a labour of love would be to wholly misrepresent the amount of work that must have gone into it. It's not purely a convenient bolt-on for fans of Yorkshire cricket.
Consider the changes to the county game in England and Wales since the 1990s; the advent of Twenty20 has sped up the expansion of county squads, specialist players for certain formats and more overseas cricketers.
In a different life, I was once an Editor at a publishing company that produced business directories; giant tomes that had listings of companies.
It taught me many life lessons; not least that I didn't want to do this for the rest of my life and the live cricket scores were constantly being toggled out of view of prying eyes.
Each new edition had to be checked and re-checked (old data wasn't assumed to be accurate) and so it has been the case here with this cricket hardback by Great Northern Books.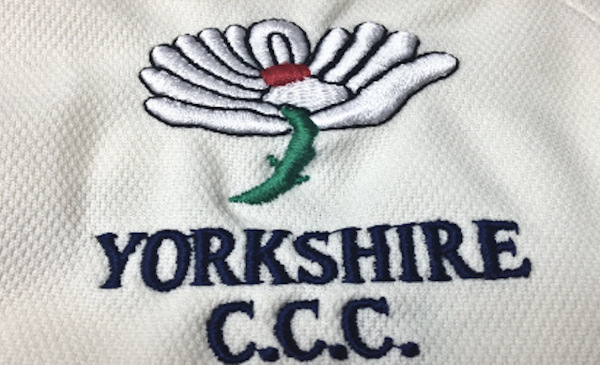 This is an ideal reference companion if you want convenient Yorkshire CCC player snapshots from any generation; statistical secrets that have lain undiscovered or dormant will tumble out.
Whether you've a keen interest in the history of Yorkshire County Cricket Club or just want to gorge on career averages across all formats, it's a book that promises to surprise and delight.
I'm told the players who had represented Yorkshire in twenty or fewer matches were only entitled to 75 words. Not much room for flowery prose after the name, birth and death, playing record and length of career.
Such was the need for scrutiny and economy to sidestep the risk of turning this latest incarnation of Who's Who into something that required a wheelbarrow to transport.
In fact, it comes in at 650g for anyone out there who selects their cricket book purchases based on weight; though its 256 pages perhaps gives a truer reflection of value.
Paul chuckles at my suggestion that taking on this research, writing and editorial challenge would be beyond many:
"The hardest part was the eighty or so players whose date of birth or death varied in the five sources that I used!"
Accuracy matters in cricket whether it's targeting the top of off stump out in the middle or committing a summary of a Kane Williamson's T20 batting average as official record.
Source material was gleaned from respected references including The Yorkshire County Cricket Club Yearbook, Who's Who of Cricketers & CricketArchive.
As you'd expect, there is a mountain of fact-checking, cross-referencing and even for experienced author and statistician Dyson, it was not without its roadbumps, particularly when discrepancies for around 80 players arose while researching.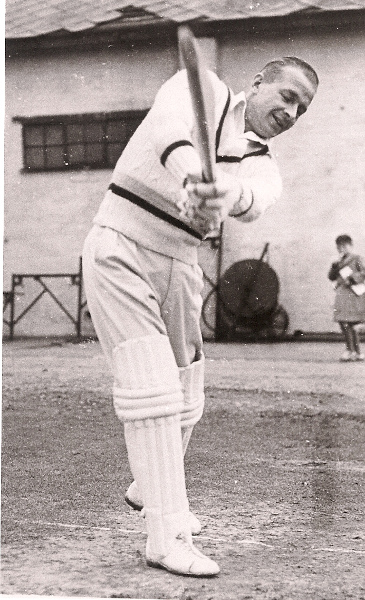 To give you an idea of the lengths they went to in order to get each entry right, Paul had a contact in Knaresborough that knew family in South Africa for the left-handed batsman Willie Watson, who represented England in cricket and football (see above).
The son of Paul's friend went to Johannesburg library and located a family death notice in the newspaper to confirm an exact date for Yorkshire's 82nd capped player.
A fellow author of Yorkshire cricket books, Mick Pope, assisted Paul with the research for this book and nothing was left to chance:
"Mick Pope is one of the best people in the world to ferret around for accurate birth and death details but in the end, he had to order 27 birth or death certificates!"
The earliest names to represent The Yorkshire Cricket Club came from the first recorded game for the county – Yorkshire vs Norfolk in 1833 at Sheffield's Hyde Park – that the visitors lost by 120 runs.
Batsmen William Henry Woolhouse and Emmanuel Vincent may not be household names that current cricket fans can reel off the tongue but they were the first two Yorkshire County Cricket Club players to take the field.
Tom Marsden was also in that Yorkshire eleven and one of the county's cricketing pioneers, a renowned batsman of the time who began life for Yorkshire CCC with a duck against Norfolk but followed it with the only half-century of the match.
Spare a thought too for 'the nearly men' of Yorkshire CCC that appear in the book as an appendix. Those that almost made the cut, so to speak.
According to Dyson, there are four names worthy of mention including Herbert Walton who played in one first-class match for Yorkshire against Liverpool & District in 1893 but the fixture is not recognised as such by Yorkshire.
Walton had been due to play for Yorkshire against the MCC a couple of years before that controversy but the game was abandoned so he never wore the White Rose.
Talking to Paul is to appreciate a flavour of Yorkshire's colourful past and what it takes to skillfully stitch together more than a century and a half of history under one hardbound roof.
Paul Dyson's version of 'Who's Who of The Yorkshire County Cricket Club' can reasonably claim to be the definitive guide, statistically speaking at least, of county cricket in Yorkshire.
ORDER YOUR COPY!
Order your copy here and you'll be taken to the publisher's website, Great Northern Books.
Beautifully produced in hardback with over 250 illustrations.

Features profiles of all 670 men who have represented the county

Compiled by Paul Dyson and Foreword by Martyn Moxon
Latest posts by John Fuller
(see all)