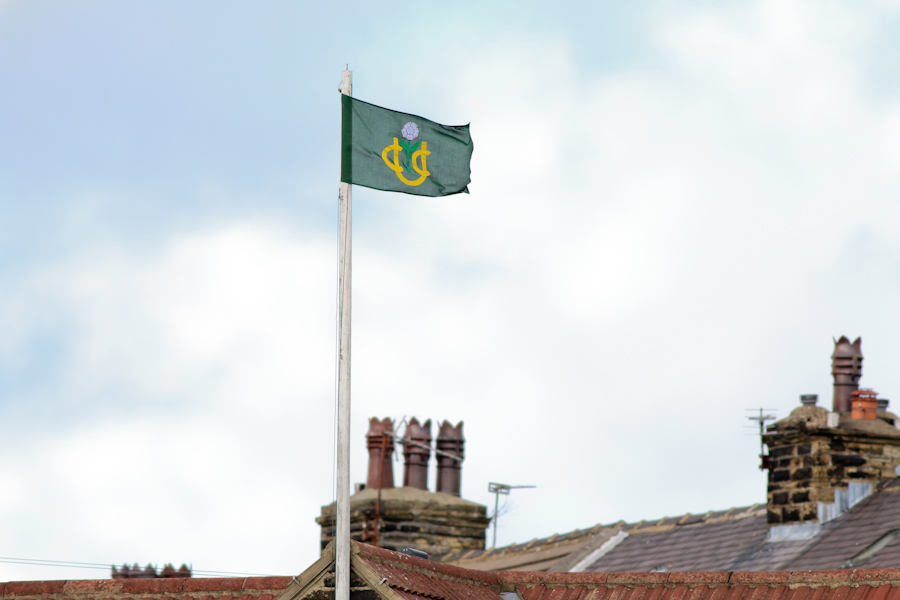 A trip to Undercliffe Cricket Club to watch Woodlands try to clinch the Bradford Premier League title was to travel high above the city.
Up, up past Bradford Cathedral, Carlton Bolling College to Intake Road, a cricketing heartland complete with white walls and a swirling wind.
The game was reduced to 80 overs due to rain and Woodlands, needing 11 pts to secure the Bradford Premier League, built foundations with a 67-run opening stand between Tim Jackson (71) and Sam Frankland (32).
It was a weird kind of afternoon with spits of rain in cloudless skies giving way to brilliant sunshine but a biting wind that drove spectators inside for a brew.
Undercliffe has its own tea room and the ladies there, normally on duty for the seconds, were preparing their debut first-eleven spread. It was a friendly haven in which to massage circulation back into joints after stints photographing the cricket.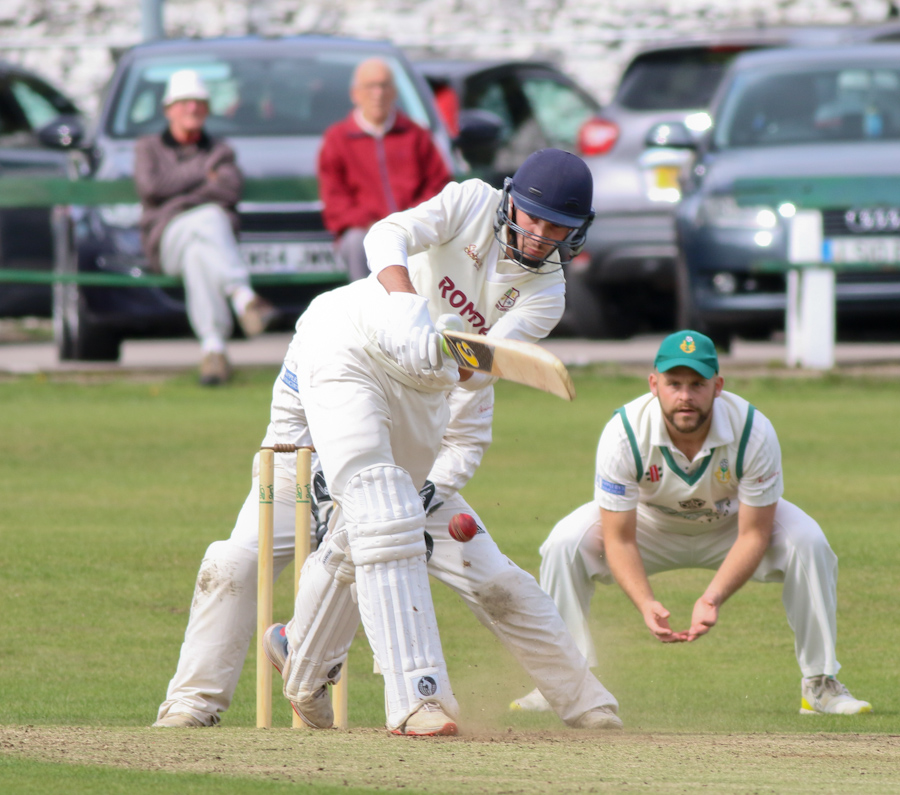 Woodlands went about their business in a manner of a side who have been ahead of the pack all season. They rotated the strike, milked singles and twos, pressured the Undercliffe fielders and forged extra valuable runs where there shouldn't have been any.
For their part, Undercliffe's efforts fluctuated, keeping things tidy and then a scrappy wide delivery or a lapse in concentration dissolved pressure.
Scottish left-armer spinner Mark Watt, on Derbyshire's books, snaffled both openers and prolific overseas Brad Schmulian (33) but his 3-81 illustrated how successes were interspersed with release shots that were pumped out of the ground with ease.
To walk the circumference of Undercliffe was to greet hardened cricket aficionados who will happily sit on benches in gusts that make your eyes water. They know their Brice from their Bilal and say it how it is.
Grumbles floated by over field placings or tactics from home supporters. 'Bloody ridiculous' or 'brainless' were snippets gleaned from those who watch week-in week-out.
Undercliffe's efforts were dominated by spin but Khalid Usman (0-61) failed to dominate and Woodlands' 223-6 felt like a tough ask.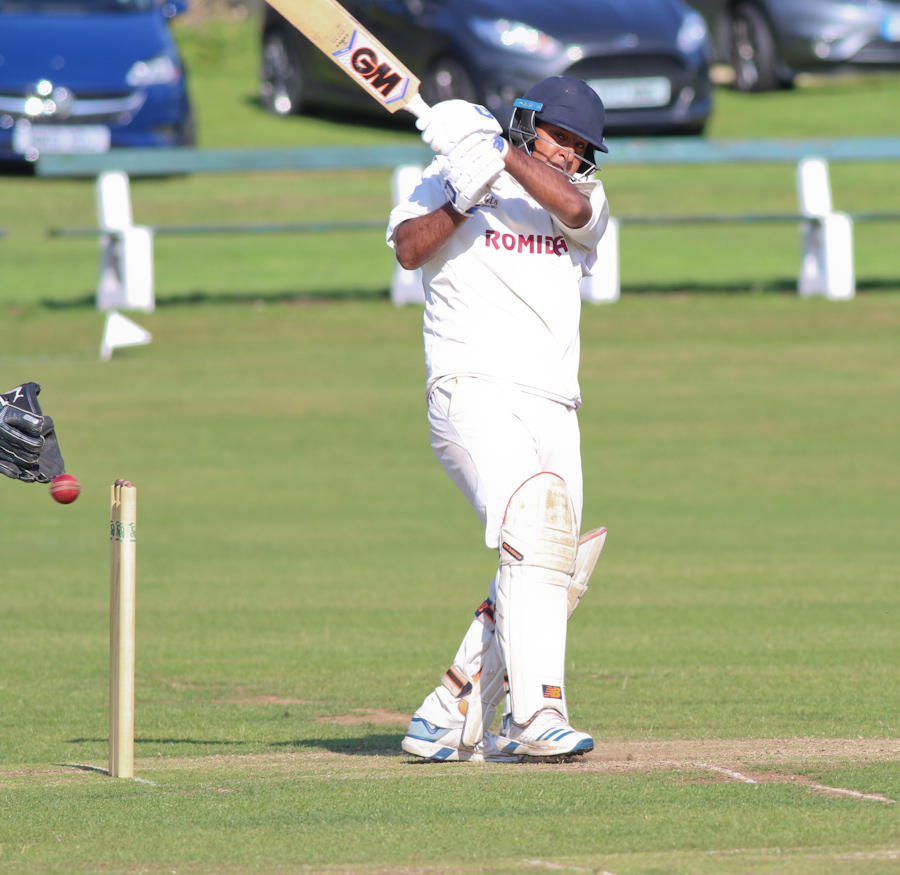 Muhammad Bilal (26) played a useful cameo at the death, coming in to cuff the ball everywhere. The league leaders clearly had finishers and the run-rate reflected half a job well done.
Seamer Zeeshan Qasim (2-34) was under-used having looked capable of wickets during his spell. That said, Woodlands won themselves slices of luck with top edges falling kindly and a stumping chance that went awry.
As tea was taken, I had already motored through an apple turnover, toffee sponge cake and numerous mugs of tea in an effort to stave off the leeching effects of a climate straight from a Wuthering Heights novel. A welcome chip butty later was to complete an impressive culinary hat-trick.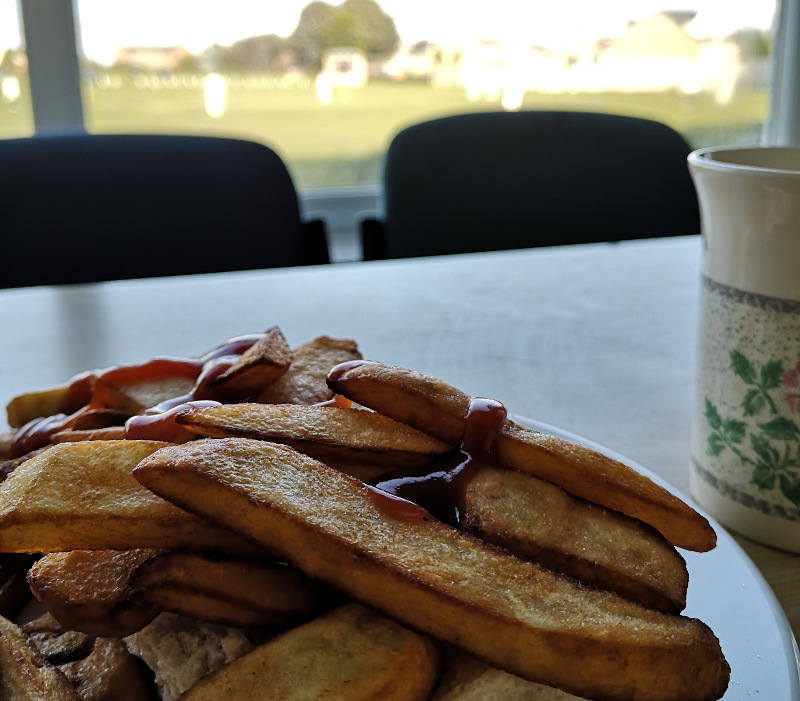 Undercliffe really needed these league points to breath a sigh of relief, glancing down nervously at the relegation trapdoor with Lightcliffe and Methley.
Their response was an assured 55 from Simon Lambert who took an age to depart when he was adjudged LBW to Kez Ahmed. It was a key moment although fellow opener Etherington's run-out summed up a bad day at the office.
By that stage, Bilal (2-21) had accounted for Kelsey (1) and Usman (4) and Undercliffe were imploding. You felt Lambert or Watt (35) might be the men to cause Woodlands concern but spin swept away the rest.
Kez Ahmed (2-44 and two runouts) has formed a formidable spin partnership with Chris Brice (2-42) down the years and here, experience won out.
It was perhaps fitting that Schmulian's leggies (2-28) contributed, given the New Zealander's signing has been astute and worth his weight in gold. 
Apparently, the first-class batsman with Central Districts back home was only planning a UK trip to catch the golf at The British Open but he has found new friends and a Yorkshire home at Albert Terrace in BD12.
His 667 league runs means Schmulian leads the charts from teammate Tim Jackson. Brice (39 wickets) is joint-top in the bowling with two rounds to play.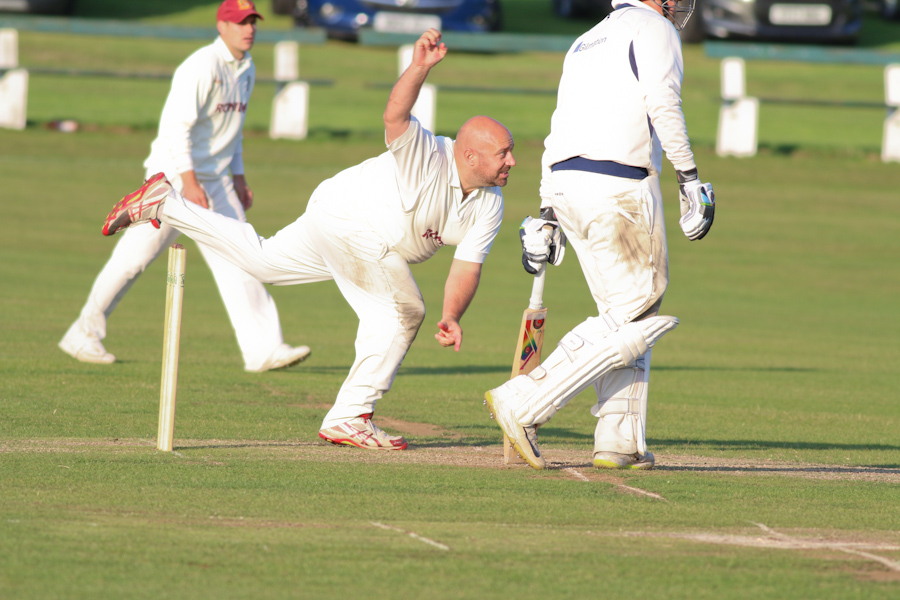 The 71-run win confirmed Woodlands' 13th win of the season and a title that has been Pudsey St Lawrence's in recent times.
Next weekend is a double-header with two rounds of the Bradford Premier League across Saturday & Sunday. For Woodlands, that means Cleckheaton (h) and Farsley (a) but they did the business at Undercliffe.
What waits beyond that is the prospect of playing to be crowned Yorkshire's Champion club along with Sheriff Hutton Bridge (Yorkshire Premier League North), Doncaster Town (Yorkshire South Premier League) and Richmondshire or Marton (NYSD).
The spiralling walk down to Forster Square was to greet children involved with impromptu cricket games in front gardens; any scrap of space can be enough for a whirlwind knock or an over of ferocious yorkers.
Undercliffe might be down but not yet back out of the Bradford Premier League. It's a special place, one of Woodlands' liking having now achieved the league and cup double there.

MATCH PHOTOS: BRADFORD CRICKET LEAGUE: UNDERCLIFFE VS WOODLANDS
Just click the match photos below to start the slideshow and hover on an image for the arrows.
Please share the article using the Twitter and Facebook buttons below – it all helps spread word of the clubs involved and Cricket Yorkshire.
Thanks for reading!
Latest posts by John Fuller
(see all)