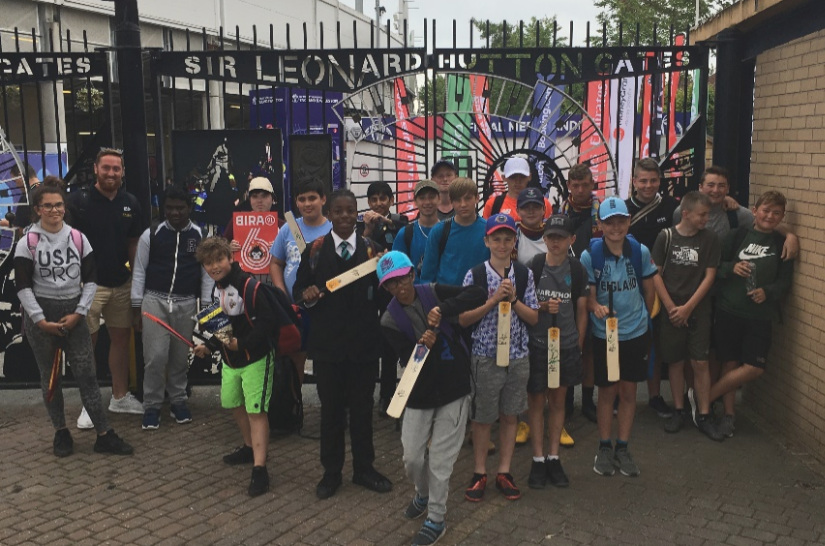 Rick Robinson, Wicketz Development Officer for Hull, discusses the programme that uses cricket to make a lasting impact to young people's lives.
****
Wicketz, a national Lords Taverners programme, is delivered in Yorkshire by the Yorkshire Cricket Foundation, charity and community arm of Yorkshire County Cricket Club.
Wicketz is a community cricket programme aimed at young people, aged 8-16, living in areas of deprivation and hard-to-reach groups, without access to sporting opportunities and the benefits sport can bring.
Developing participants and the local community
Wicketz first began in Yorkshire in December 2017, in Leeds and Bradford and has more recently expanded to Hull. By establishing sustainable community cricket hubs, the year-round weekly hubs use cricket as the hook to develop crucial life skills. The hubs aim to:
• Develop participant & physical and mental well-being
• Promote positive life choices
• Enhance the future prospects of participants
• Increase community cohesion
• Create sustainable community club environments
Wicketz also tackles local issues head-on, that might negatively affect participants and surrounding communities.
This is achieved through reactive learning within cricket sessions, relevant in-house health awareness and the delivery of workshops from local and national organisations, on topics specifically targeted at local issues, including healthy living, gang and knife violence, rail safety and hate crime.
Through sport, the sessions also improve the prospects of participants, by developing their social and personal skills, such as leadership, communication and self-esteem.
Wicketz is also supported by local people who offer their time volunteering. Wicketz then aids in upskilling volunteers, by offering development opportunities.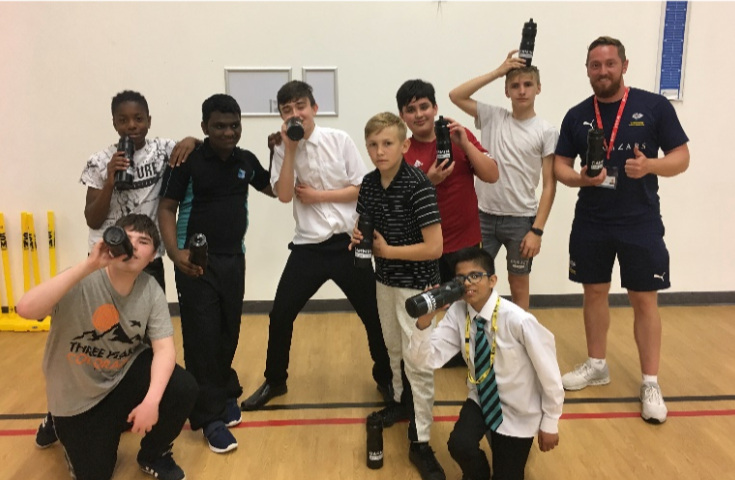 Partnering with local organizations
Wicketz Hull launched its first Hub in March this year at The Waudby Centre (East Hull) followed by Sirius Academy North (North Hull) and Costello (West Hull), with taster sessions being delivered in primary and secondary schools across Hull to promote the sessions and also encourage children to get involved in cricket across the city.
Since its inception, Wicketz has joined forces with the Humberside Fire & Rescue and Humberside Police, to deliver talks about fire safety, the dangers of anti-social behaviour and the importance of both services.
Children who attend Wicketz also took part in a first aid workshop, specifically designed for children, which was delivered by Lessons 4 Life.
"These partnerships have been a crucial part of the programme, by teaching children valuable life skills, but in a way that really engages the children. The core purpose of Wicketz is to use the power sport has, something we've all seen in cricket this year, and harness that power to improve the lives of participants and enhance surrounding communities.
We're not about finding the next Joe Root or Jonny Bairstow, we're about encouraging involvement in sport at a grassroots level and inspiring the children, by giving them access to the benefits playing and being involved in sport has to offer."
Rick Robinson, Wicketz Development Officer, Hull.
An inspirational summer of Cricket
Wicketz has benefited from the wonderful summer of cricket the nation has been engulfed in. This started back in July, when we took participants from two Hull hubs to a Cricket World Cup match between the West Indies and Afghanistan at Emerald Headingley.
Many of the children had never seen an amateur match, let alone an international World Cup fixture and were in awe at the atmosphere.
#Wicketz #Yorkshire had a blast at this year's Repton boys festival! Three days of masterclasses, workshops & a tournament won by the lads from #Hull & #Bradford pic.twitter.com/9wHTyy8oIM

— The Yorkshire Cricket Foundation (@YCCC_YCF) August 1, 2019
All- year round
The Wicketz hubs have carried on throughout the holidays and will continue to run all year, completely free to attend. Our summer holiday finished with a fantastic beach cricket tournament at Scarborough South Beach. The annual event, organized by the Yorkshire Cricket Foundation, saw five YCF community projects come together, including Wicketz Hull, Leeds and Bradford.
Children also got to watch the morning session as Yorkshire took on Nottinghamshire at Scarborough Cricket Ground.
With children now involved with their new school year, Wicketz Hull will continue weekly and the hubs move indoor.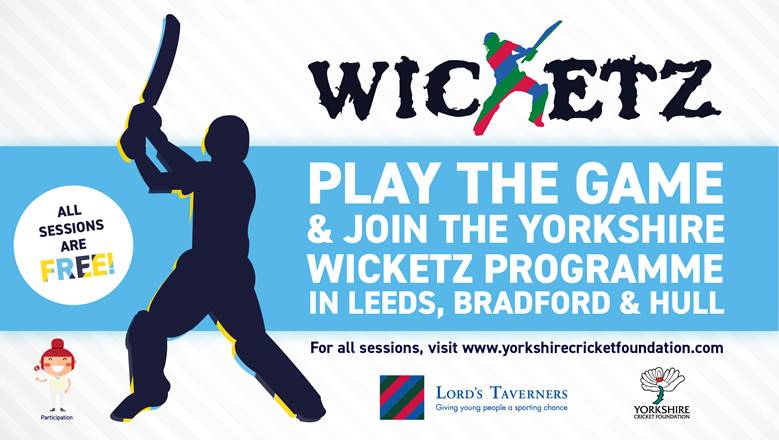 Get involved
We urge anybody who wants to be a part of Wicketz, whether it be a youngster aged between 8-16, if you want to volunteer your time or are an organization keen to get involved, head down to your nearest hub and see what it is all about.
For further information, contact Rick via [email protected].
Latest posts by John Fuller
(see all)