The news that Cameron Fletcher, New Farnley's wicketkeeper-batter, had swapped the Bradford Premier League for a county stint with Glamorgan got me thinking.

In the case of Fletcher, he's a first-class cricketer already, plays for Canterbury back home and was twice named in New Zealand's Test squads in 2022.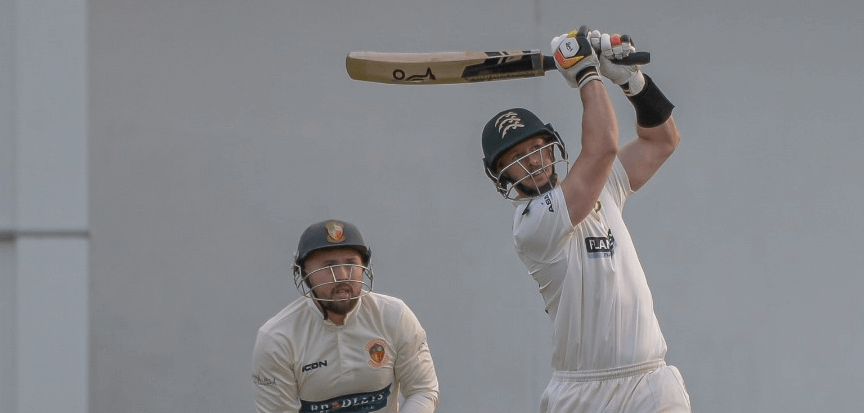 Photo: Ray Spencer – see more on https://www.bradfordcl.com

As an aside, it will be interesting to see what impact this has on New Farnley's prospects in their title chase as Fletcher had racked up 720 runs at an average of 90. Will they make another signing or trust their batting depth?

I asked you all on Cricket Yorkshire's Facebook page if other cricketers had been called up for county duty during a season – and it was another reminder of how knowledgeable you are with all kinds of nuggets emerging.

In 2021, Left-arm spinner Zafar Gohar was snapped up by Gloucestershire (he was playing recently against Yorkshire) – though Gohar had already represented Pakistan before a stint with Batley and then into county cricket.

To continue the New Zealand theme, Tony Blain played for Gomersal Cricket Club and was called up to be reserve keeper to Ian Smith in the Kiwis' 1986 tour of England, while Chris Pringle was at Pudsey St Lawrence when he got the call from his country.

Though you'll hear that the quality of overseas players in the Bradford League isn't what it once was, there have still been talented cricketers playing first-class or international cricket in the last decade.
---

Fast bowler Imran Arif was plucked from Hanging Heaton and thrust into the Worcestershire first team in 2008 where he recorded 5-50 on debut against Glamorgan.

---
There are others… I'm sure you all have stories of stars playing league cricket in Yorkshire. Unintentionally, the focus seems to have been on the Bradford League but I recall Aaron Finch having a stint with Clifton Alliance before he became a mainstay in Australia's batting.

Last year in the NYSD, Afghan leg-spinner Shafiqullah Ghafari reached 100 wickets for the season but unfortunately, his return for this season was blocked by the Afghanistan Cricket Board until July which was too late.

Of course, all those cricketers I've mentioned have had a professional pedigree already from other countries.

What about Yorkshire-based players who qualify for their county?

The secondary string to this feature is: to what extent does Yorkshire County Cricket Club consider league cricketers seriously for its squad?

It's very unusual for a club cricketer to get the call to wear the White Rose from the leagues; there was bowler Iain Wardlaw who joined Yorkshire in 2011, having played for Cleckheaton in the Bradford League.

There's a reason more don't get parachuted in and that's the effort, cost and control that nurturing a pathways system involves – only to pick from outside that group. It doesn't make longer-term strategic sense.

The Yorkshire cricket system is proven to work – we can debate how effectively and who makes the grade or not – but are we ignoring a talent pool of adult players from the recreational game?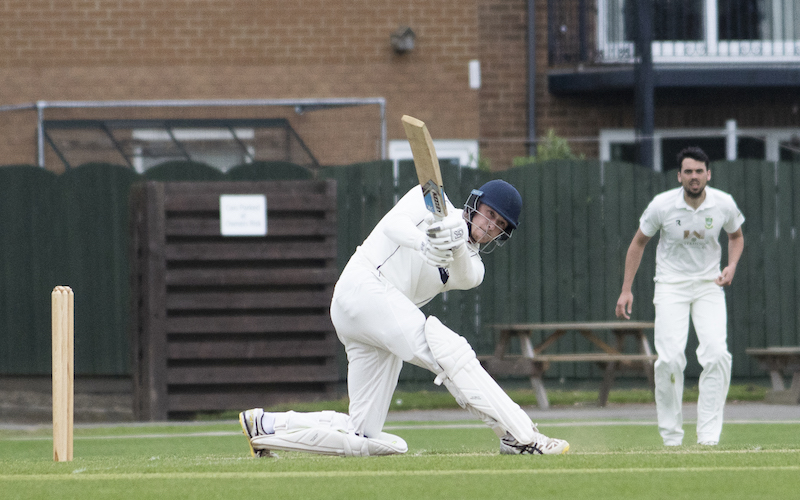 The most recent club cricketer I can think of who has made the leap is Finlay Bean (above) of York Cricket Club – though he had been part of Yorkshire age groups, played for the Academy and second-team cricket, as well as England under 19s.
It was Bean's extraordinary 441 for Yorkshire 2s that earned him a contract and Yorkshire second-team coach Tom Smith said at the time: "Yes, we want to produce Yorkshire cricketers through our Academy and pathways, but it is vital for everyone to know that, no matter what your situation is, the door is never closed."

Of course, you could argue that a number of Yorkshire's current squad came from club cricket like Ben Cliff (Cawthorne and now Pudsey St Lawrence), Matthew Fisher (Sheriff Hutton Bridge) or Will Luxton (Bradford & Bingley).

Not so long ago, Yorkshire Academy were in the Yorkshire Premier League North but no longer and the county clearly sees the value in their younger players playing back at their clubs instead, as they have this season.
But a straight pick from say Saltburn, Woodlands or Tickhill? I can't see that happening but you never know…
🚨 UPDATED: I've put together a Premier Leagues XI who would be a useful side, based on performances this season so far.

Brad Schmulian (Woodlands, capt)
Steve Bullen (New Farnley)
Chesney Hughes (Castleford)
James Weighall (Stokesley)
Shaaiq Choudhry (Sheffield Collegiate)
Ben Ainsley (Saltburn)
Ryan McKendry (York)
Conor Harvey (Townville)
Karl Carver (Barnard Castle)
Sam Wisniewski (Pudsey Congs)
Jack Hughes (Townville)

So, here's a question, who are the cricketers in Yorkshire Premier League cricket you think are good enough to play county cricket?

Leave a comment below, tweet me at @cricketyorks or comment on the Cricket Yorkshire Facebook page.
Latest posts by John Fuller
(see all)