A cricket club emblem is an integral part of its history and identity. Literally a badge of honour. But what does it say about that cricket club?
I was doing some freelance work which involved interviewing Leeds & Broomfield Cricket Club in Kent recently. Their new logo is about a year old; elegant and professional.
It helps if you have a 900-year-old castle you can incorporate in the design.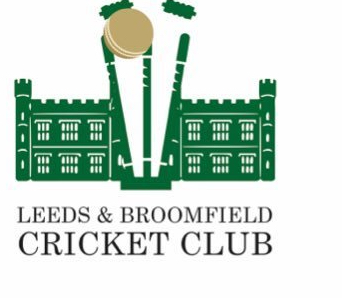 It got me thinking: who in Yorkshire caught my eye when it came to a strong cricket team logo or club badge?

The history of many a cricket club dates back hundreds of years and the design hasn't changed. It is a source of pride and part of the identity of the club. I get that.

You'll see trees, lions, stags and gryphons, sheep hung up to be weighed, white roses and a fair few crossed cricket bats.

I'm as partial to a sown crest on a cable-knit sweater as the crisp lines of a sublimated T20 shirt magically integrated into the garment.
Here's five Yorkshire cricket club badges that caught my eye and the story behind them.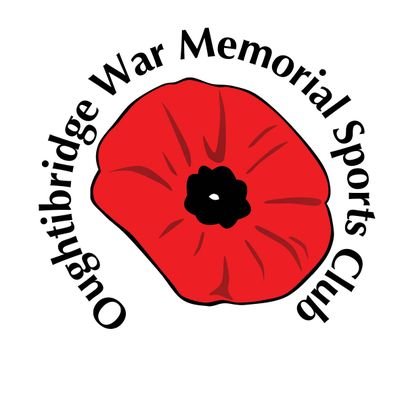 Oughtibridge War Memorial Cricket Club

Cricket was played in the village of Oughtibridge as far back as 1874 but the current club's badge is intrinsically linked to sacrifice and memorial.
The village memorial to those who died is built into the clubhouse wall so players are reminded every time they walk out.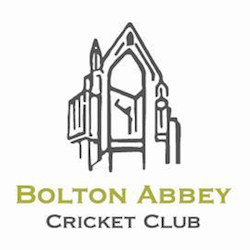 Bolton Abbey Cricket Club

Set in the estate of Bolton Abbey, the cricket club has a traditional wooden pavilion and is an idyllic spot to catch a few overs (or bowl a few). At some point in the last decade, they redesigned their club badge and it's a modern interpretation that works very well.

The line drawing represents Bolton Abbey (the club is actually at Bolton Bridge but what's a mere 0.7 miles along the B6160).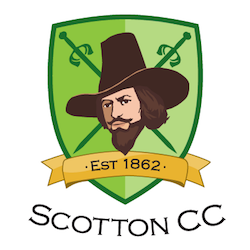 Scotton Cricket Club

Scotton is a village about a mile North-West of Knaresborough. If you're wondering who that gentleman with the dashing hat and beard is, it's none other than Guy Fawkes. Fawkes lived in Scotton in his teens and dominates the cricket club badge.
There's no record of whether Fawkes was a dab hand with the paddle sweep or a prodigy with reverse-swing.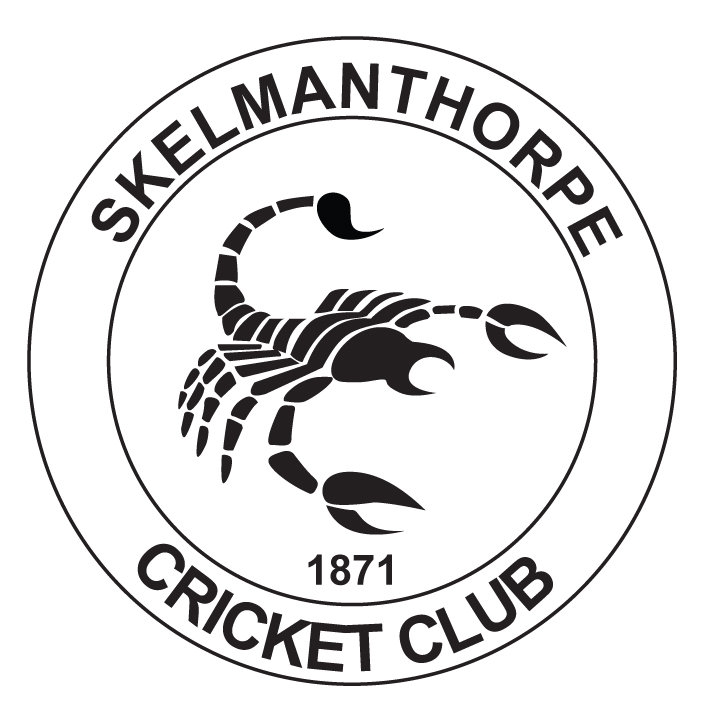 Skelmanthorpe Cricket Club

Skelmanthorpe Cricket Club dates back to 1871 so maybe this village between Huddersfield and Barnsley was a much warmer place back then.
How else can you explain the scorpion? I can see no obvious reference to one historically but didn't manage to hear back from the club so it's a mystery for now.
Either way, it was unusual and made me what to find out more – which is a good thing.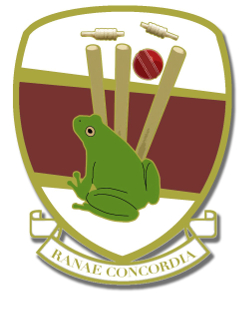 This village cricket club between Wetherby and York has an amphibian ancestry. A bit of Latin for you…'Ranae Concordia' translates as the 'frogs agreement' which suggests they maybe got together and set up the cricket club.
The grounds of Georgian country house Bilton Hall, in which the cricket pitch is situated, had a pond once upon a time. Maybe it still does.
A frog was once hit on the head from a six, so the story goes, and the name stuck.
Please share this article

So, there you go…history, cricket scorpions and Guy Fawkes all in one article. If you liked it, please spread the word by sharing it on Twitter or Facebook using the buttons below.
It'll promote the cricket clubs mentioned and hopefully introduce new readers to Cricket Yorkshire.

Do you / your cricket club want to find sponsors, fundraise successfully and grow your membership?
Learn simple, step-by-step methods to create incredible value for members, sponsors and funders.
Our Make Money For Your Cricket Club e-course is an enjoyable way to learn at your own pace.
It covers 4 modules with short video lessons:
Membership
Events & Fundraising
Sponsorship
Grants & Funding
Latest posts by John Fuller
(see all)