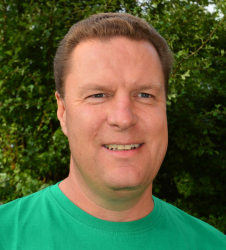 Latest posts by Andrew Gallon
(see all)
For several years, I put together, on behalf of a Skipton-based publisher, the editorial side of an annual (bi-annual, initially) visitor guide to Yorkshire.
It meant spending a lot of time in the Dales (well, somebody had to do it). Quickest access to Wensleydale, for me, was via the eastern outskirts of Ripon and the A6108.
The scenic drive, up to Middleham, Masham, Leyburn and beyond, took me right past two appealing cricket grounds: North Stainley and West Tanfield.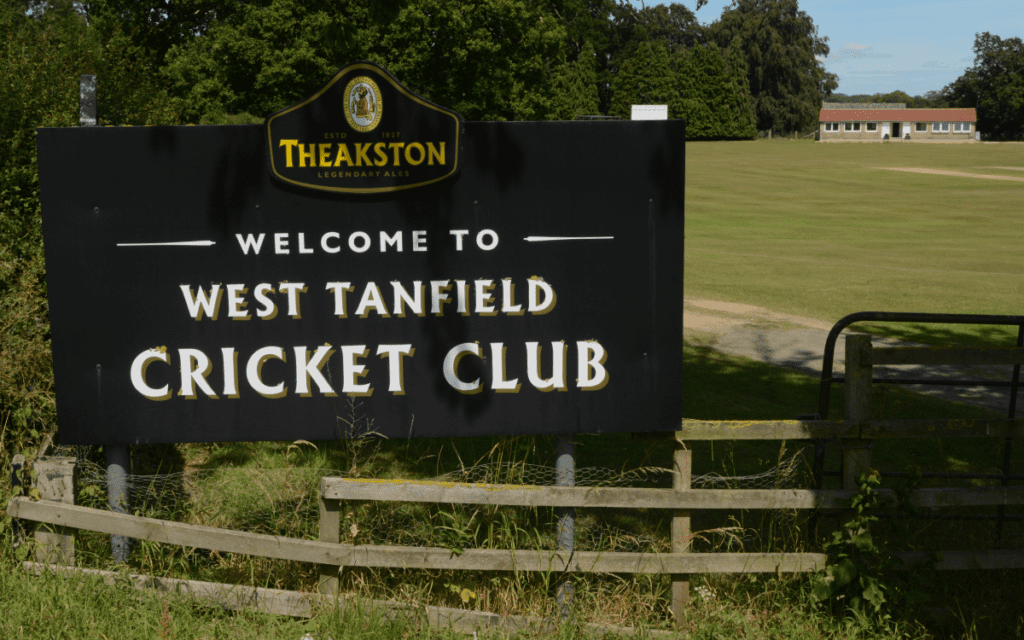 I figured, eventually, I'd get around to watching a game on each.
A glance, come the second Saturday morning in July, at the fixtures and standings for the top division of the Nidderdale & District Amateur Cricket League suggested a no-brainer.
West Tanfield, in second place, with 180 points, were at home to leaders Killinghall, eight points better off.
When the teams met at Killinghall, in April, on the opening day of the 2022 season, West Tanfield were beaten, by seven wickets.
Given they were promoted, last year, as runners-up to Division Two champions Arthington, Killinghall are having a tremendous season.
Clinching my destination decision, I noticed, from the satellite version of Google's invaluable mapping service, the Sleningford Oval offers shade on its west side.
With the mercury forecast to rocket, hunkering down beneath what turned out to be a giant oak seemed the ideal way to escape the worst of the Saharan blast.
---
If anything, the West Tanfield ground, on the opposite bank of the Ure to the village, is even more charming from its boundary than is indicated from a passing car.
---
Access is via a gate off a narrow lane leading down to a riverside camping and caravan park at Sleningford Watermill.
Two signs, flanking the gate, announce the name of the cricket club and details of the next home match. The former, I can vouch, is visible from the main road. Good publicity.
Fringed by mature trees at each end, the Sleningford Oval's open east side provides a glimpse of the distant Howardian and Hambleton hills.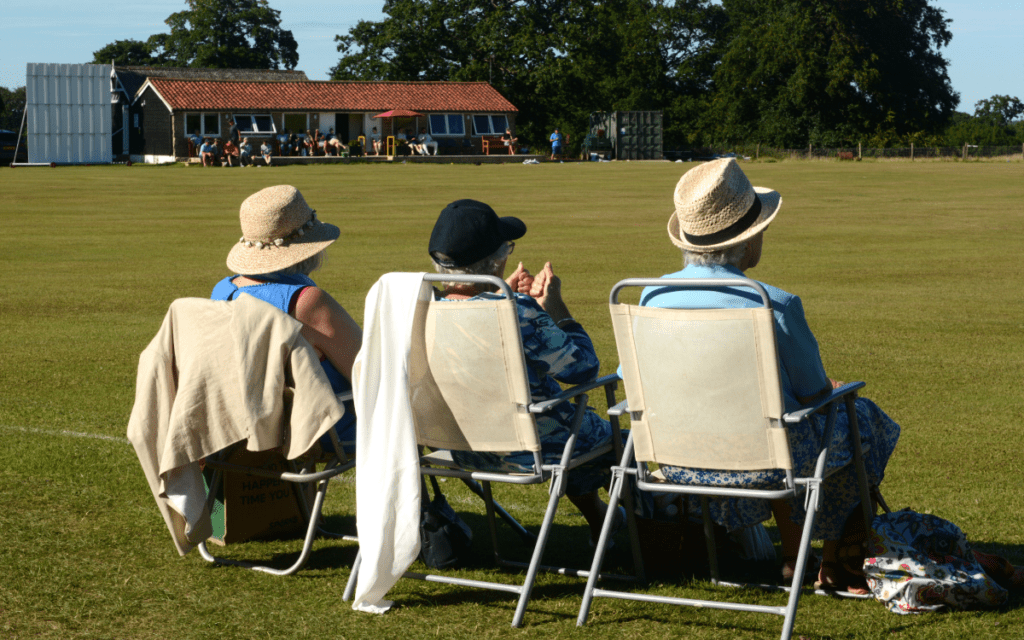 A low clubhouse/pavilion, with a suntrap patio in front, occupies the northeast corner. It is unusual in that two buildings have been melded. Inside, the join cannot be discerned.
The original, wooden pavilion is to the rear. The new section – twice the length – was acquired in 1971 from Harrogate Showground, where it was surplus to requirements.
Initially a mere shell, it has been transformed, partly through grant aid, into as smart a clubhouse as any in village cricket.
Good to see West Tanfield Cricket Club are helping to keep alive the printing industry: their 12-page 2022 handbook is available from the clubhouse bar.
The handbook cover reveals the club's formation date: 1907.
I was told the cricket club have an excellent relationship with their landlord, who charges a peppercorn rent.
Pre-match routine includes a team member pushing a dirt-filled wheelbarrow and carrying a spade, to fill fresh holes burrowed by rabbits.
For the Killinghall game, this duty fell to a tall lad. He turned out to be Jake Stubbs, West Tanfield's overseas amateur, a pace bowler.
---
The 18-year-old, from Adelaide, told me he was "loving" playing cricket in Yorkshire. One of the village's pubs is providing accommodation and work.
---
When the season ends, in September, Jake will do a bit of travelling before flying home a couple of months later. Sounds great.
Not for the first time, West Tanfield are extremely pleased with their choice of overseas amateur. A couple of neighbouring clubs haven't, shall we say, been as fortunate.
Chairman (and groundsman!) Chris Newton described Jake as a "lovely lad".
What an adventure for anybody Jake's age – with or without the cricket element.
It was good to see Jake urging team-mates to treat seriously the throwing and catching aspect of their warm-up. "Come on, guys, let's do this properly for two minutes."
Jake set the standard with the first throw, which sent the single stump cartwheeling.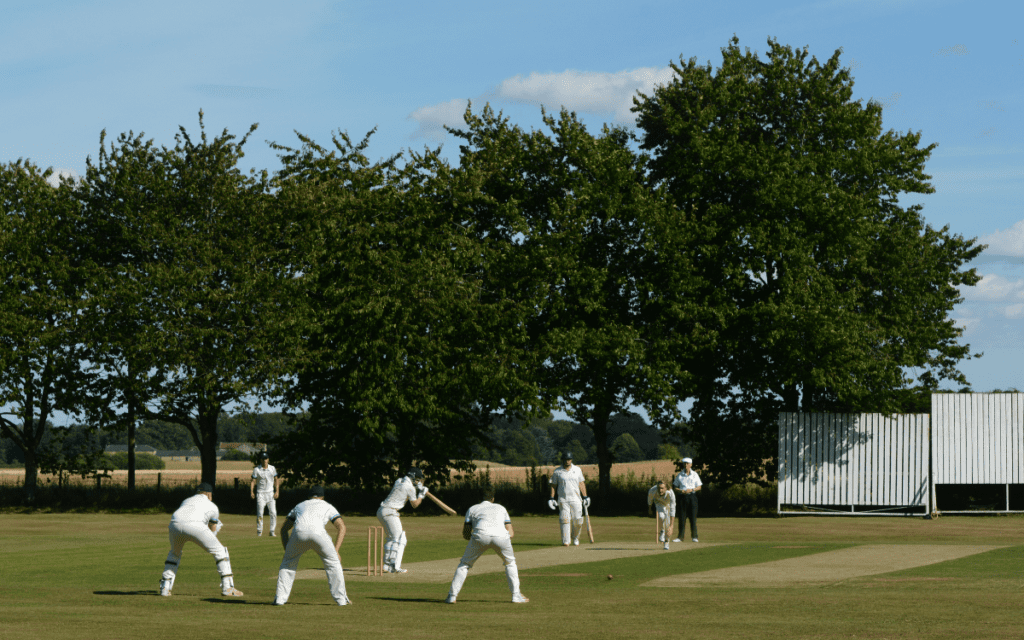 I asked Chris about the proximity of the Ure (back in the mists, Wensleydale was known as Yoredale), which frustratingly is lower than the ground therefore out of sight.
Mention of water (amid 2022's hitherto largely rain-free, uncharacteristically breezy summer) led Chris to tell of the dry, fragile state of the Sleningford Oval wicket. Metaphorical kid gloves are worn when working on it.
"We could do with a farmer filling a bowser from the river and emptying it on the wicket," he remarked.
Chris is a former vice-president of York City Football Club. Naturally, a chat ensued about the Minstermen's new ownership model, unveiled a few days earlier.
My childhood football club was – still is – hemmed in by bigger, better supported rivals.
How I envy York City's vast catchment, which extends right up to the Thirsk area. North of that, my time working on Teesside reminds, Middlesbrough are the football team of choice.
---
With everybody quite warm enough, thanks, Killinghall win the toss and opt to bat. I am not surprised: fielding for up to 45 overs in the hottest part of a scorching day won't be fun.
---
After an early catching opportunity is passed up by the slips, the visitors crack on at a fair lick. "We could be chasing a big score," observes Chris.
However, two wickets – the second opener Ed Paxton (29) – tumble with Killinghall on 77, leaving them 77-3.
The double strike prompts shouts of encouragement. "We're on here, lads. Come on, boys." "I can watch that all afternoon, Gussie."
The latter refers to the canny bowling of captain Angus 'Golden Arm' Shaw (2-46 from 11), who throughout the innings sets the field with great care. On such a fast surface, every yard's start on the ball counts.
You can tell how hot it is. We have an extra drinks break.
Dave Wallis (49 from 56 balls) and Matthew Denham (17 from 64) repair the damage by putting on 77 for the fourth wicket. Two wickets fall at 154. That soon becomes 182-7.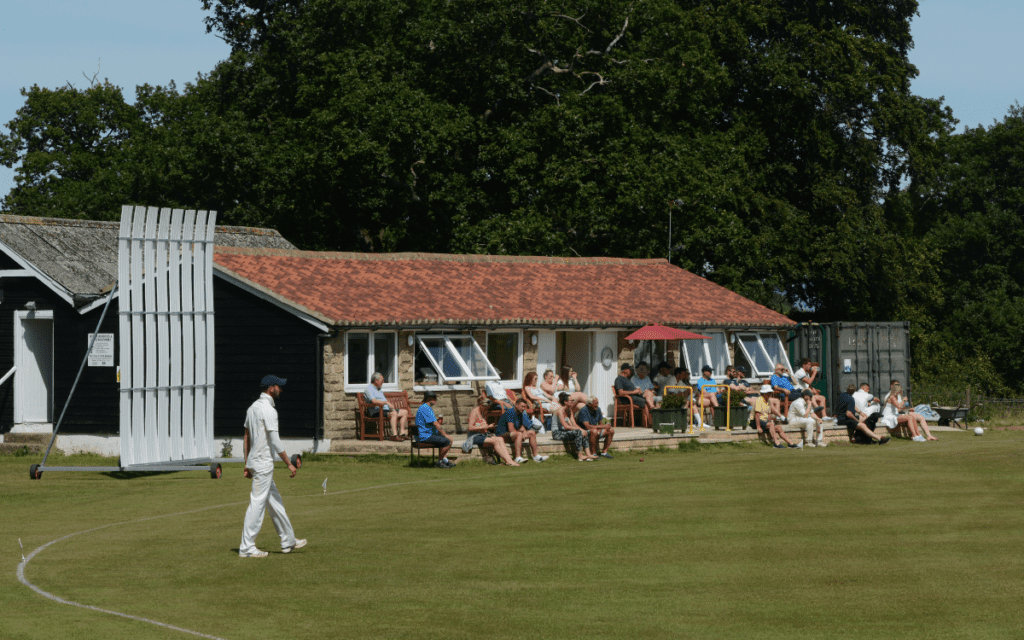 But Sam Halliday (28) and overseas amateur Hamish McIntyre (16 not out), an Australian pacer with long, blond hair, who looks as though he's beamed down from Bondi, produce some memorable moments in advancing Killinghall to 231-9 from their 45 overs.
It appears to be a very good total, featuring solid contributions down the order.
Harry Lamb, urged by a team-mate to "keep charging in, fella", finishes with 3-55 from 11.
During the tea interval, a supporter of Thornton Watlass Cricket Club pauses for a chat. He is sharing his afternoon's spectating between West Tanfield and North Stainley.
"Who scored 231?" he asks, glancing at the scoreboard. News it is Killinghall does not come as a surprise. "They were a useful side last year – and have probably added a few players."
He relates how Thornton Watlass, along with the likes of Middleham and Spennithorne, joined the Nidderdale & District Amateur League when the Wensleydale League folded (what a sad day that must have been). "West Tanfield were always in the Nidderdale."
Replying, West Tanfield set off like a speedway rider from the starting gate.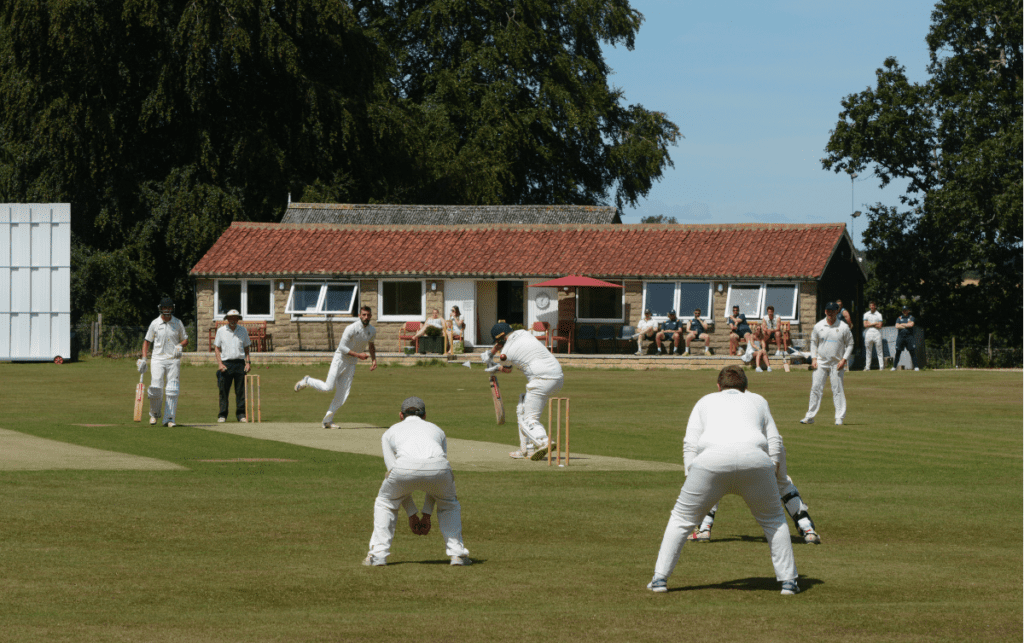 Will Shaw (51 from 61 balls) and Lamb (31 from 35) put on 66 for the first wicket.
But the hosts are reduced to 100-5 as Luke Haidar (4-27 from 10) and captain Dan Atkinson (2-22) make impressive inroads.
Haider, "Mr VIP", is backed by team-mates. "Come on, Lukey. Big man here. Loving the pressure." Those on the wrong end of his bowling capabilities get the "VIP experience".
From 136-8, West Tanfield do well to see out their overs, reaching 165-9, 66 runs in arrears.
Adam Hodgkinson, in at No 5, is one of the not out batters. He scores a bloody-minded 33 (from 86 balls).
Captain Shaw is a victim of Billy MacGregor (2-20 from nine).
---
Killinghall pocket 19 points, West Tanfield eight. After 12 rounds, the former have opened out a 19-point lead. I'd hazard only West Tanfield have a realistic chance of catching them.
---
Loved the gallows of humour of the home players. A trio, strolling the boundary after dismissal, with the game ebbing away, were greeted thus by an acquaintance: "Here come the vanquished!" One, Will Shaw, responded: "We got 51 runs between us. I got 51!"
Retrieving my car – by half-seven, you could fry a full English on its bonnet – I discover I'm blocked in. No matter.
It gives me time for a final nosy in the clubhouse. Lots of milling about and conversation involving those who know and are known. Very convivial.
On such a pleasant evening, the sort with which the summers of one's memory are filled, I am in no rush to leave.
Many thanks to Andrew for this latest feature – his club cricket series, Miles per Gallon, is on cricketyorkshire.com throughout the summer.
Enjoyed this article? Share it on social media using the Twitter & Facebook buttons below. Thanks…