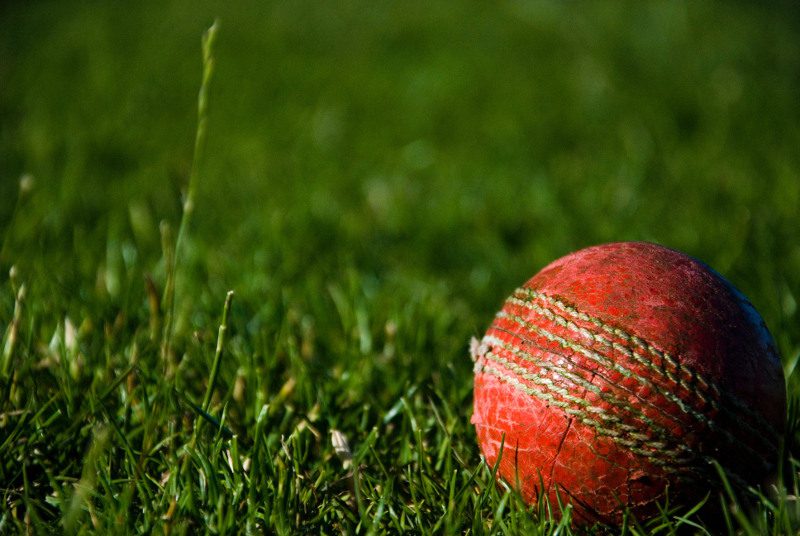 Here, Martin Wildsmith of Tong Park Esholt Cricket Club looks at the costs to cricket clubs to run the game and the challenges that come with that.
**
It's pretty fair to say that people have been feeling the financial pinch for a number of years now.
As we tighten our belts accordingly it tends to be the luxuries in life that are the first to go such as our trips to the pub and our gym memberships, so where does our cricket costs stand in this pecking order and how are our clubs coping during these difficult times?
The finance boffins at my club (Tong Park Esholt CC) recently worked out the average cost for us to put on a game of club cricket on a weekend was £200.
With costs including umpires fees, match ball and scorer's fee not to mention ground rent, ground preparation, grounds person fees, equipment maintenance, coaching fees, paint, stumps, umpire jackets…this could be classed as a conservative estimate.
Clubs will have their own ways of collecting membership fees and match day subscriptions to try and cover these costs but I know for a fact that the system we have in place simply doesn't cover that.
The model of paying for your games is ok in principal but it's not as simple as 11 players paying for the cost of their games.
The number of paid players is on the rise without question. Quite simply there aren't enough players to go around the number of clubs as we've seen from the closing and merging of clubs over recent years.
Good players are at a premium and can charge a premium price to ambitious clubs as they look to supplement their regular income. Even lesser players now come at a cost!
Bringing an overseas player to our shores incurs its own costs and with the tightening up of visa regulations, it makes their value debatable with their ability something of a gamble.
Factor in a few juniors progressing through the ranks and the number of fully paying adult subs out of that 11 are not so many.
I've seen clubs offer free membership on the back of no paid players, an interesting idea, but an increase to annual subscriptions or weekly fees could jeopardize a clubs membership and drive players away at a time when the number of players appears to be in decline.
So, how can a club make up that shortfall, maintain and improve its facilities?
Everywhere you go, former pubs have closed down, been boarded up or converted into other things – those clubs lucky enough to have their own bar cannot rely on that alone to keep them afloat.
There are the odd exceptions, usually where the club's locality puts them at the heart of the community. Not all clubs profit from this geographical benefit and in many ways this is what makes it a pleasure to travel to all sorts of different grounds. Equally, it means those without the footfall have to come up with other solutions.
Sponsorship has been a long-standing method but businesses are also suffering from the financial pinch and again geography is a factor. An advertising board at the side of a busy ring road is a lot easier to sell than one on a quiet country lane.
Social events have long been a mainstay of every sports club's annual fund-raising efforts but it's a constant battle to keep these fresh and interesting to bring in the crowds. Events have evolved from the simple race, curry or poker night to weekend beer festivals, music events and cricket tournaments featuring star names of yesteryear.
Any new idea will be looked at to bring in the punters.
A worrying trend is the number of clubs using their junior sections to bring funds into the club.
In this writer's opinion, bringing through tomorrow's cricketers is essential for the survival of club cricket. Our great game should be accessible to all children, not just those whose families can afford inflated junior club memberships and kit packages.
This is a fundamental of my club's recent junior re-structure and should generally be discouraged for the future of our game.
There are plenty of grants and funding is out there to benefit clubs if they can tiptoe through the application minefield. They can be a great way to fund new junior teams, equipment or ground improvements but they are not there for everyday running costs.
My club have benefited enormously from this with huge help from the ECB following severe flood damage in 2015 but, with 2 grounds to maintain and improve, funding from the likes of Tesco, the Co-Op and local government streams have contributed hugely to our survival and growth.
This can be such a profitable path that companies now seek out club's business for a share of the funding spoils. Necessity, as they say, is the mother of invention and I've seen other inventive ways of raising club funds.
A park ground turning their clubhouse into a café which previously lay dormant during the week has proved hugely successful whilst my club have realised the potential of our adjoining Caravan Park and the opportunity that gives us to bring in revenue.
I've seen recycling schemes, auctions, car boot sales, 100 clubs and bonus ball draws. Some clubs used their ground for camping during the Tour De France whilst Easyfundraising gives club members the chance to earn cashback for the club as they shop online.
One thing that doesn't cost money is volunteers and these are essential to organise events, seek out sponsorship, help with junior coaching and apply for outside funding and it is they that are priceless to the welfare of any club.
The harsh reality of it all is that your club has to work out the most successful way it can make money to survive and more importantly operate within those means. Everyone has to cut their cloth to suit and the sooner they work out what works for them the better.
There's been many a tale of clubs across all sport that have fallen foul of spending what they can't afford and ultimately paying the price…..the warning signs are there!
(Thanks to Martin for his insight into the realities of putting on cricket…While you're all here, a quick plug for my e-course – all that money flowing in will pay for cricket covers, sightscreens and the costs that all cricket clubs incur!)
Do you / your cricket club want to find sponsors, fundraise successfully and grow your membership?
Learn simple, step-by-step methods to create incredible value for members, sponsors and funders.
Our Make Money For Your Cricket Club e-course is an enjoyable way to learn at your own pace.
It covers 4 modules with short video lessons:
Membership
Events & Fundraising
Sponsorship
Grants & Funding
Latest posts by Cricket Yorkshire
(see all)