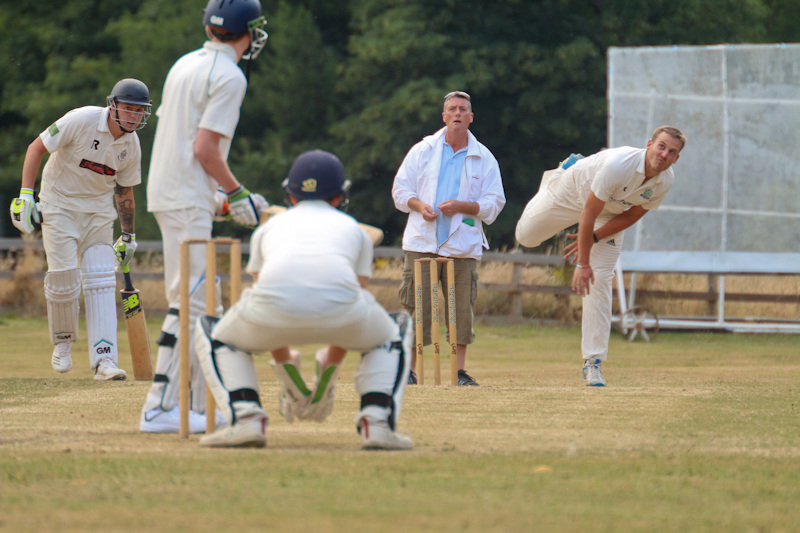 There is a wealth of cricket being played each week across Yorkshire outside the typical formats of leagues, cups and tournaments.
On a whim, I took myself off to a T20 friendly with visitors Great Horton Park Chapel coming to Beckfoot Lane, home of Bingley Congs.
You might wonder what's the point of a game of cricket with nothing at all riding on it? As it happens, I've posed that very same question before by going along to social cricket at Bolton Abbey with the Hawks.
Yet, with no league positions or trophies, any loss of intensity is more than made up for by the camaraderie. A 'friendly' is every much an integral cog in what it means to appreciate cricket; to linger over your fourth slice of Yorkshire parkin at tea not caring if it will half your speed between the wickets.
To not feel so enraged at the injustice of the world and a previous, unrequited LBW shout, as to berate the opposition batsman with a string of F-bombs.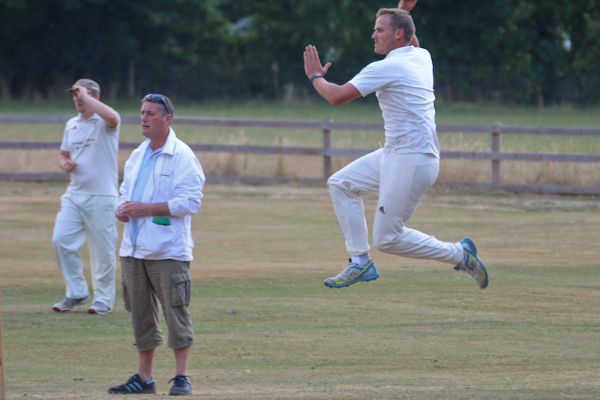 There are those who fear for the future of recreational cricket in this country and can see a time when many more of us are playing shorter games of social cricket instead of the commitment of leagues.
Bingley Congs Cricket Club is bucking the trend quietly of many struggling clubs with considerable aplomb. As a supporter and past player, I ought to declare an allegiance and an affection for all that they continue to do.
Though a gem of a location to watch a game, it's not a complete picture of cricketing utopia. The metal sightscreens look like they've been picked up and shaken by a Tyrannosaurus Rex. You also take your life into your hands batting in their nets that can be more Barbados than Bingley in the bounce department.
More to the point, they have invested (recently with three roll-on covers) and impressively, their clubhouse extension was entirely self-funded and built through the willpower and connections of members without any ECB or Sport England grants.
Congs have taken a different path and it is to their credit that the facilities are gradually being upgraded and transformed.
As with many clubs, they are blessed with volunteers who put in endless hours so that sponsorship boards are sold, the ground looks immaculate week-after-week and the tea bar is stocked with extra teabags for visiting journalists.
They now have three cricket teams in the Craven Cricket League and are attracting new players all the time by virtue of the warm welcome and opportunities.
Sadly, local teams or clubs around them have folded which isn't a novelty, if you've followed the Cricket Yorkshire website for any time at all.
Talking to Graeme (above), the midweek captain who also skippers Congs' 3rd XI, is to understand where midweek, social cricket fits into the grand scheme of things.
We joke he's the Craven League's Harry Redknapp with all the player moves he initiates. A career as a sports agent is only a matter of time.
Congs' Midweek team is usually a blend of Seconds and third-teamers. It's a chance to open the club and make a few quid and it builds relations with other clubs by playing them home and away.
They mulled over joining an evening league but opted, wisely I think, to keep it relaxed. With games on Wednesdays and Thursdays starting at 6.30pm, the end result has been fixtures against other Craven League sides, some nomadic/friendly teams or those in the Aire-Wharfe League and Bradford League teams.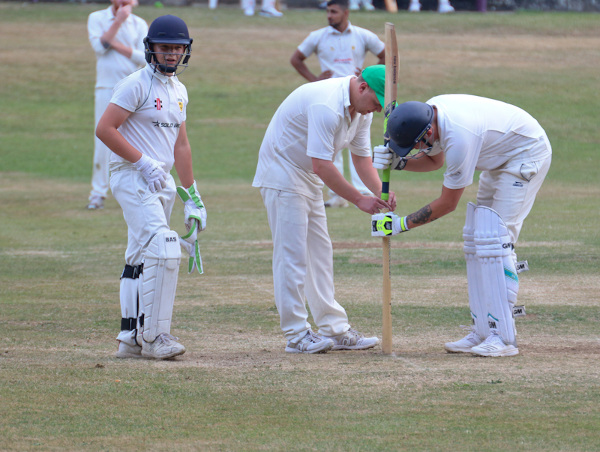 As Graeme says, it's a good chance to get lads and their dads playing together and give those who don't usually play a chance to bat and bowl. It can be a delicate balancing act in club cricket.
On the one hand, you want a thriving membership, on the other, no-one either wants to continually miss out or only have a game if it means fielding at fine leg and batting eleven.
Anyhow, no sooner had the camera been unsheathed and I'd plonked myself on the faded white boundary line than the first Congs wicket fell.
Caught behind I think but the appeal was almost apologetic. With the absence of Snicko and the Sky Sports cameras, the opener trudged off and the boundaries began to flow.
You have to be a particular kind of person to find joy, cross-legged, snapping a game that will never have a permanent record other than a scorebook that will be filled and left in someone's car boot to age.
In terms of razzmatazz, it was about as far removed from the IPL as it is possible to be. Yet, in the hour that I did laps, while being eaten alive by midges, there were plenty of booming sixes that were carted into the river.
I don't have the official match data to hand but I'd guess Chris Gayle has been comfortably usurped. Some of those sixes must have gone at least to Keighley.
There was a token effort to source the lost, soggy lumps of leather, bobbing in the River Aire like apples at Halloween, but replacements were rummaged out of the umpire's pockets.
Players retired at 25 and a steady procession from the home side told of a healthy total being accumulated. There were no live scores being simultaneously broadcast on Twitter. Sometimes, pen and paper will do just fine.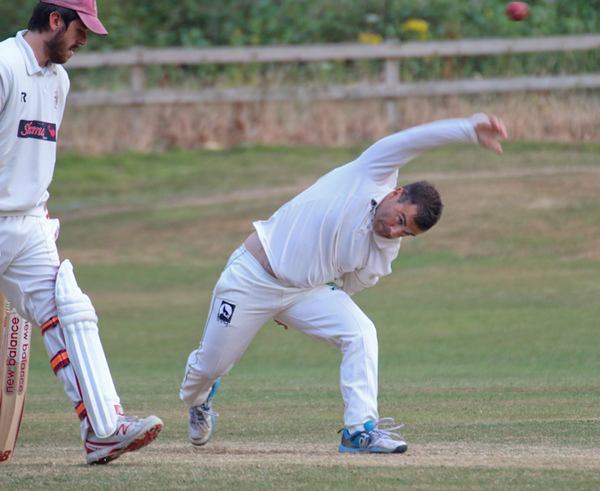 "Give him doosra!" was the cry by a Great Horton Park Chapel fielder, while the bowler who had an action that included scratching his hamstring at the point of release, grinned and redoubled his efforts.
"Who was that South African fella who bowled like that?" a spectator asked, while his gigantic Alsatian strained at his leash and loudly barked the answer: Paul Adams, of course!
For the record, Bingley Congs lost. They made around 130 or so and Great Horton Park Chapel knocked it off in about 12 overs, but it was agreed, regardless of wickets, they would both bat the overs out.
The result was academic. What I saw was blokes having a laugh with each other and the opposition as the light faded.
All manner of batting and bowling, the likes of which you won't see in any coaching manual, was on display; peppered by delicious strokeplay and fizzing legbreaks.
There is such a broad spectrum when it comes to cricket and this was a reminder, if any were needed, that it all matters the same.
Latest posts by John Fuller
(see all)