There is a world of cricket matches going on across Yorkshire that don't compete in leagues and finding out who and where they play is to dip into the role of the detective.
Welcome to the underworld of cricket friendlies.
Have a read of this past adventure…
Back at the start of May when it was dry but a malevolent wind nipped at the bones, a visit to Bolton Abbey Cricket Club presented itself to watch The Hawks take on The Druids.
The Hawks Cricket Club was founded in 1938, originally as The Keighley Solicitors, who renamed (minus an 'e') in honour of Yorkshire County Cricket Club's Lord Hawke who died that year.
Over the years, they've relished their nomadic brand of social cricket around Yorkshire while also touring across the UK as well as a dip over to Talinn to play the Estonian national side. As you do…
---

The Hawks' fixture list is an eclectic roll call…The Yorkshire Gents, The Penguins, Cheshire Gents…interspersed with clubs such as Burton Salmon, Waddington, Cracoe, Hovingham and Hawes.

---
Their opposition on this sprightly Sunday afternoon are The Druids CC who tipped their caps and supped an ale or two back in 2015 upon reaching 100 not out having formed in 1915 out of a group from Harrogate Rugby Club.
Like the Hawks, the Druids don't have a home ground and play friendlies around Harrogate and further afield, taking in the likes of Halifax Nomads, Romany and Swinton Park.
A chat with Ted Lester, Hawks' Secretary and Club Captain, was to get a sense of their club's history and quirks built around enjoyment rather than necessarily grinding your opposition into the dust in pursuit of trophies and worldwide acclaim.
The Hawks used a squad of 90 last season and fixtures are all arranged in conjunction with different Match Managers.
They recruit from a blend of club cricketers keen to sample more relaxed cricket at some idyllic grounds, allied with those who just prefer the ebb and flow of friendlies where league points and titles are happily redundant.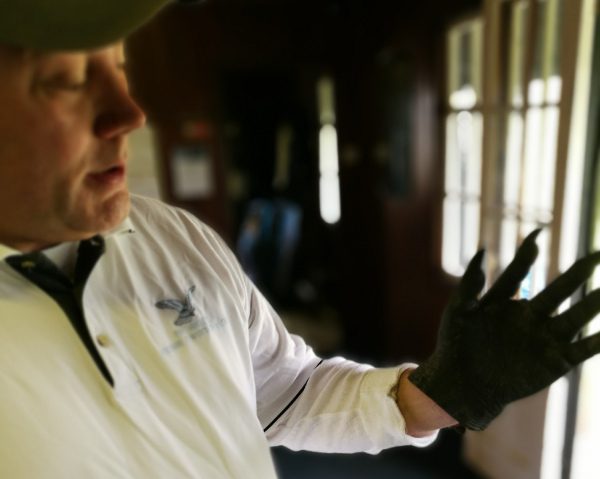 Acknowledging abilities of all ages and with an ethos based on not taking themselves too seriously, the Hawks Cricket Club have a few awards that gently mock (and cheer) in the spirit of friendly cricket including the 'Clayton Claw' (in memory of the late Hawks stalwart Charlie Clayton) that players must wear to atone for shocking previous fielding blips.
It won't come as a tremendous surprise to read that beer features prominently in any day's festivities with the Hawks powering through cans before and during their innings; perhaps to free the arms and unclutter the mind.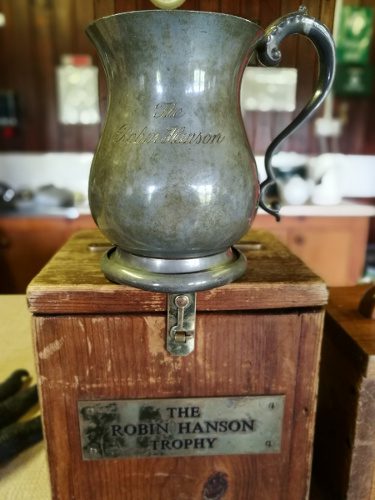 They have a two-pint tankard that doubles as a trophy on a splendid wooden base they dub the 'Hanson' (named after their members Robin) and necking its contents (frothy beer presumably but scope for Russian vodka too I guess) is another ritual with nine seconds the record in 2016.
A walk around the boundary edge is to fall into step with the pace and tone of this type of cricket.
It is an entirely different beast to typical league dynamism. No snarling fast bowlers sledging the batsman here, you're more likely to spot a self-deprecating chuckle or opposing players swapping a joke between overs.
The mainstay of the Hawks batting efforts – 195 off their 35 overs – comes in the form of 81 from Menston Cricket Club's overseas signing from New Zealand, Doug Bradley, though 13-year old Jamie bats with a calm assurance that has even the fielders willing him on.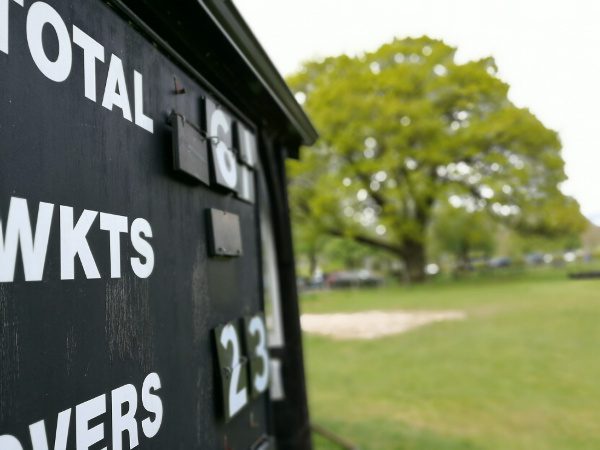 To be back at Bolton Abbey is to be nudged about a really scenic cricket ground that can charm in all weathers though by tea I don't so much want a mug of tea but to sit in a bath of it.
At this point, we are still in that unsettling passage of weather that is crisp, dry and cold enough to freeze-dry your eyelids shut.
Clare, Ted's wife, stands behind the counter inside the charming Bolton Abbey wooden pavilion in front of a phalanx of tea mugs while players troop in to load up on sandwiches and gather in casual clusters swapping stories.
There is time for the tale of when the Hawks toured Bournemouth and made it into that bastion of serious journalism, The News of the World, after appealing for the convivial company of local women in the town to show them a good time.
There was also an unfortunate misunderstanding over accidental damage to a hotel room that somewhat unfairly led to their depiction as rampaging Yorkshire heathen wielding cricket bats complete with rock-and-roll antics.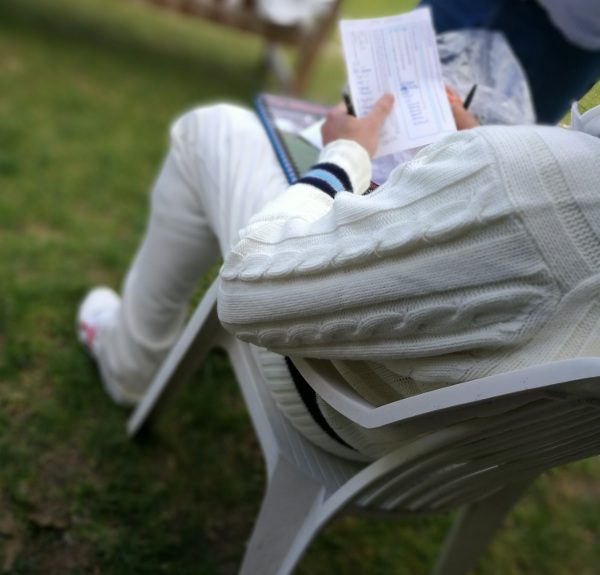 The inconvenient truth, if national newspapers ever want to hear it, is that the Hawks and the Druids were amiable, full of humour and, entirely in keeping with their own approach to cricket, as welcoming as any other cricket club could be.
The Druids won this encounter by racing to a five-wicket victory with ten overs to spare but while both squads are competitive and want to win, the result was largely academic in the context of reconnecting with old friends, encouraging junior cricketers to get involved and sampling cricket on their own terms.
To dismiss this form of the game would be to miss the point and do social cricket a great disservice.
It is every bit as relevant as the structure, pathways, championships and cup finals up and down the land.
These are teams with their own history and heritage and while the standard was a curate's egg ranging from Aire-Wharfe power hitting to deliveries that more closely resembled lawn bowls, the relaxed bonhomie was an antidote to the niggle and angst that is sometimes not far from the surface in league cricket.
Latest posts by John Fuller
(see all)