For the Cricket Yorkshire Podcast, Yorkshire County Cricket Club Chairman Steve Denison shared his thoughts on the furore around the 100-ball format earmarked for 2020; a competition that caused howls of protest from media and fans alike.
If you have been living on the moon and are blissfully oblivious of the news, here's a brief recap…
The England & Wales Cricket Board (ECB) has announced that their plans for their new eight-team, city-based T20 tournament (including a Yorkshire-based squad at Emerald Headingley) is not going to be T20 after all.
Instead, 'The Hundred' (working title) will be 100 balls of cricket comprising 15 six-ball overs then a final ten-ball over. Shorter, snappier and more likely to appeal to a younger audience or a fumbling attempt to ride the coat-tails of the IPL and the Big Bash?
In its current guise, the '15+10′ as I'm calling it won't feature any England players though they will be attached to squads for marketing purposes – which just makes you want to bury your head in your hands and weep.
Apparently, the way we can inspire kids to become the next Joe Root is for them to see him in a poster, decked out in 'Northern Hailstones' garb on the Headway in Leeds, then to get along to Headingley only to discover he's playing for England in a T20 in Nottingham.
When Yorkshire's Chairman Steve Denison put his head above the parapet on Twitter to express some positivity for the competition, it attracted all kinds of criticism from fans who clearly feel my suggestion of the hashtag #ballsto100balls has some traction.
So, it felt apt to ask him to be a guest on the Cricket Yorkshire Podcast so we could debate some of the issues surrounding this new competition. We don't solve the game's woes in half an hour but we crack through quite a bit so do have a listen to the Podcast below.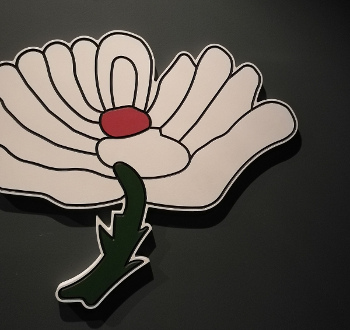 Listen to the Cricket Yorkshire Podcast with Steve Denison
Up for discussion….
Do we need a new competition? Isn't English cricket complicated enough with a packed schedule?
Is the growth and popularity of the T20 Blast deserving of free-to-air TV instead?
Has an audience really been identified and if so, what do they think?
Share your thoughts and this interview!
So, what do you think about the 100-ball concept? Could it draw a new generation to the game who currently know nothing of flashing bails and switch hits?
Personally, I'm all for boosting the popularity of the game but the way this has unfolded has been shambolic.
Currently, there are major concerns over how soon this is all meant to happen, the format and those who will take part. It will all come out in the wash, as they say.
Chip in with your ideas….you can get in touch with me via @cricketyorks on Twitter or 'Like' or comment on the Cricket Yorkshire Facebook page and share your thoughts.
If you liked this read, please share this article and podcast using the Twitter and Facebook buttons below…it helps to spread word of Cricket Yorkshire and you may well have friends and family who like their cricket.
Latest posts by John Fuller
(see all)