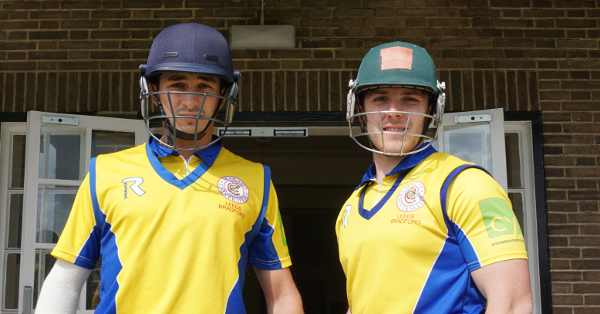 When I caught up with Leeds Bradford MCCU captain Steve Bullen (above right), it was after a few false starts to co-ordinate timetables but well worth the wait.
For an episode of the Cricket Yorkshire podcast, Steve covered everything from a rigorous defence of the MCCU programme to discussing publicly for the first time his Aire-Wharfe Cricket League ban in 2017 and why he's switched from Beckwithshaw to New Farnley.
If you don't know the background, Steve Bullen clashed with Bilton's Will Liddle during a game then had the ban extended after he was found to have played for Wiltshire (and scored a double-hundred) in the meantime.
Editor's Note: Mark Shaw, Vice President of the Airedale & Wharfedale Cricket League, has subsequently been in touch: 'Mr. Bullen subsequently played for Leeds/Bradford MCCU, Wiltshire (Minor Counties) and Corsham CC  in the West of England Premier Cricket League whilst banned. The A&WSCL considered that this was against both the Spirit of Cricket and the A&WSCL Code of Conduct and as such charged Mr. Bullen with bringing the league into disrepute. This subsequently resulted in a further ban until the end of the 2017 season.'

'We note that Mr. Bullen continued to play for Corsham and MCCU during the rest of the season following his further ban.  We further note that it was unlikely that our ban had any jurisdiction in relation to the MCCU matches due to being outside of ECB control.'
Make of that what you will but now you have both sides.
Anyhow, this is a breathless interview on the fly; that is to say he was on foot in Headingley and dodging ambulances while composing his thoughts on captaincy, his own batting and the wider prospects for Leeds Bradford MCCU.
As Cricket Yorkshire sponsors Leeds Bradford MCCU and has done for a number of years, I try and catch up with the captain each year with Moin Ashraf holding court last year.
Bullen's podcast episode pulls no punches and is well worth your time, if you get the chance to have a listen.
Steve gives an insight into what life is actually like as a young cricketer trying to force his way into a county squad and reckons that sometimes counties are sometimes finding ways not pick up certain players, because there are financial incentives from the ECB with criteria attached regarding age or pathway.
I can't prove that and nor do we know some of the internal context impacting selection and contract offers – though it stands to reason that if a county has invested in a player's pathway up to Academy-level then they could think twice about replacing them in a squad with an MCCU player.
Much as it should be a straightforward question of quality, financial investment has been known to permeate decisions on the field. We certainly see that in other areas of the game.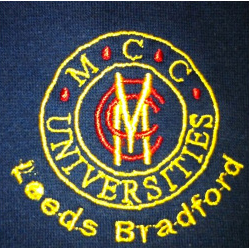 LISTEN TO STEVE BULLEN ON THE CRICKET YORKSHIRE PODCAST:
It features:
The importance of the MCCU scheme and how it sometimes feels undervalued
Why their county fixtures need and deserve to have first-class status
Steve's county ambitions and batting for Wiltshire in the Minor Counties
The potential of the 2018 Leeds Bradford MCCU squad
His treatment in the Aire-Wharfe League and why he moved clubs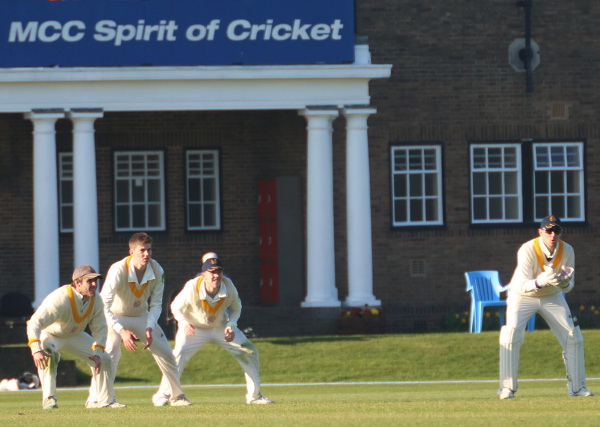 PLEASE SHARE THE ARTICLE/PODCAST VIA THE BUTTONS BELOW!
Regular readers will recognise this clarion call but every week, clicking the Twitter/Facebook buttons here and distributing the article link to all of your mates is an act of goodwill that increasing the number of those who get to hear about the Cricket Yorkshire website.
It works, is really appreciated and I hope you'll consider doing it again!
**You can also visit the Leeds Bradford MCCU website – http://www.leedsbradfordmccu.com – for details of the squad, fixtures and results plus match reports.
Latest posts by John Fuller
(see all)