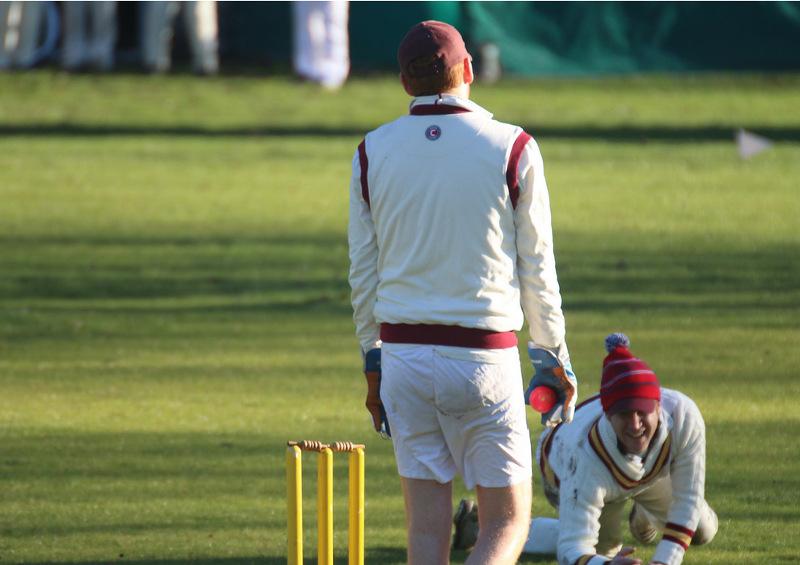 The fielder stationed at short third man wore a red woolly hat while the umpire live-scored the match from his tablet. Welcome to cricket outdoors in mid-January.
This charity fixture, in aid of the Sue Ryder Wheatfields hospice, who provide end-of-life care for patients with any life-limiting illnesses including cancer, was held at St Chads Broomfield Cricket Club and loosely played using the rules of T20 format, Last Man Stands.
As we arrived, the organisers were trying to get a handle on how many players would eventually take the field for either side – 13 each, if the scorecard is to be believed.
The Chads' President XIII was named after Tom Lusty, who is vicar at St Chads church that looms strikingly at the top end of the ground, while their opposition was the might of the Chads Chairman's XIII.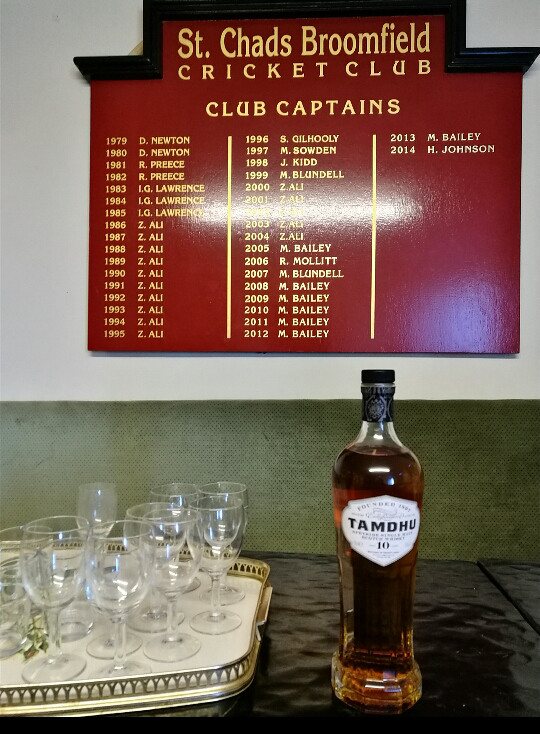 Inside the clubhouse, tables groaned with sausage rolls, cakes, crisps and chocolate while glasses laid out next to a bottle of single malt whisky offered the prospect of a warming tipple for spectators or players.
We got underway a bit after midday with the afternoon sunshine offsetting some of the bite of the low temperature a few degrees above freezing.
It took a while to be reacquainted with Last Man Stands rules such as the first ten overs rattled off from one end in a chunk but this was a charity game, not a Test match, so those watching were prepared for any and all T20 eccentricities.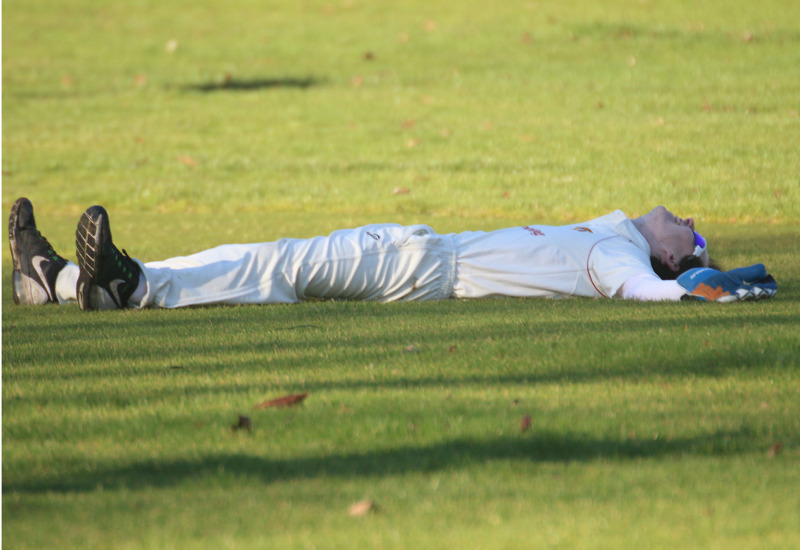 The incoming batsman stood at square leg, all padded up, so that when a wicket fell, he was there at the crease ready to go in a matter of seconds.
That being said, there was a nod to the traditional for this T20 played with a pink windball, with a fair smattering of cricket whites among the tracksuits and winter gloves.
Wides and byes were prominent in the first exchanges with the occasional bunt to the boundary or deft carve off the back foot prompting diving cricketers to launch themselves onto a padded turf more commonly associated with Six Nations rugby.
Amongst those attending were seasoned cricket watchers I bump into on my travels across the county covering recreational cricket for this website. Like me, they had sniffed out one of the very first outdoor fixtures anywhere in the country this year.
St Chads didn't have the record for the county though – with Malhamdale hosting Appletreewick in the Yorkshire Dales on 8 January – as if to rubberstamp the fact that pretty much any time of year, you can be sure to find cricket being played in Yorkshire.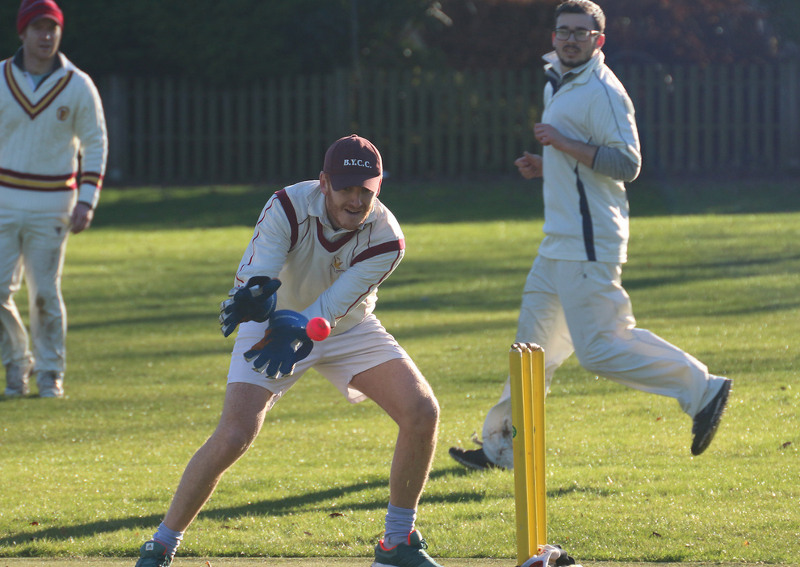 For the record, the Chads Presidents thirteen racked up 109 runs for 8 wickets after 20 overs with Greg Mulholland, MP for Leeds North West, top-scoring with 25 in an eye-catching scorecard featuring everything from runout to three retirements.
The Chairman's side used a mere nine bowlers to stem the runs. This was nothing if not ample entertainment.
I stayed long enough to fire off some photos, talk to a few at St Chads and neck a mug of tomato and lentil soup from the kitchenette while depositing coins in the honesty box.
In reply, the Chairman's team snuck home on the last ball with special mention for Paul Scants who hit an unbeaten 40 off 14 balls to ensure captain Adam Williams lifted the St Chads Charity Cup.
So, there you have it…January cricket in Yorkshire…the first of many editorial features you can enjoy on CricketYorkshire.com this year.
Please do bookmark this website for future browsing, share the article (at the top or bottom of this page) if you liked this feature and click through the photos below.
Click through to Cricket Yorkshire's matchday album from St Chads for action photography from the first innings – you'll need to put in your email address to view the images and will be added to Cricket Yorkshire's mailing list.
A fair swap for cricket journalism you won't get anywhere else…and besides, you can unsubscribe at any time if you decide award-winning journalism and photos of cricket teas from far-flung matches is no longer your thing.
The thousands who currently subscribe to the Cricket Yorkshire newsletter get a new edition via email every two weeks with the latest from CYHQ, popular articles and subscriber-only competitions.
Latest posts by John Fuller
(see all)