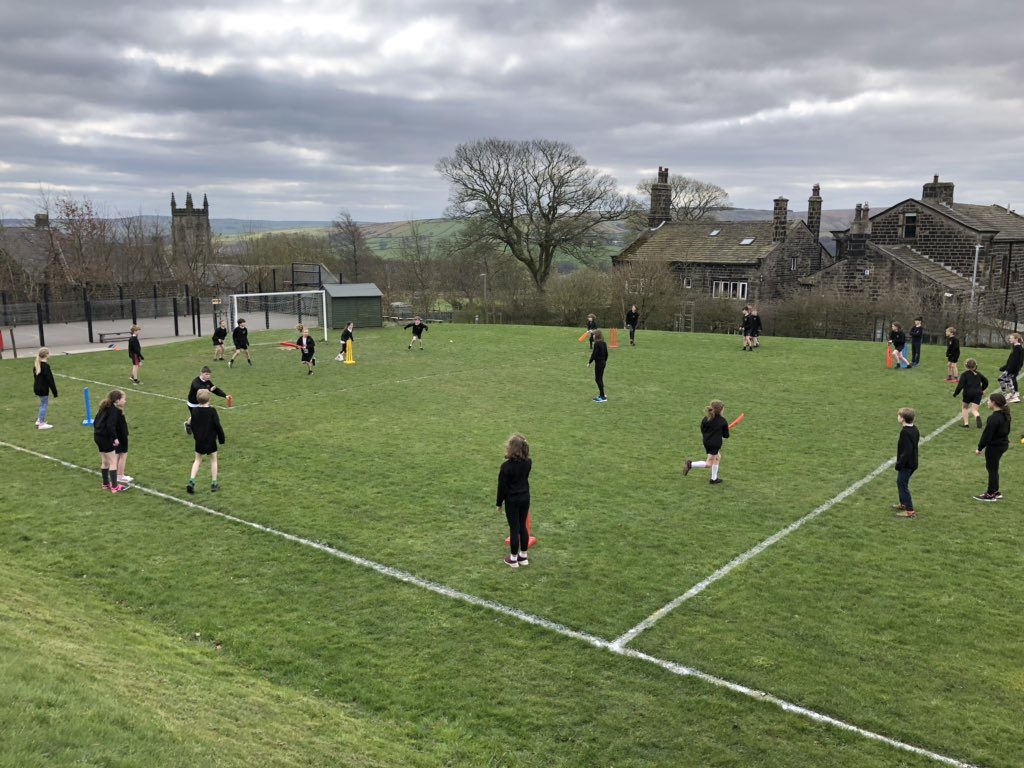 If I had a pound for every time I hear that a lack of cricket in schools is the game's perennial problem, I could probably fund Chance to Shine's ambitions myself.
Investigating cricket in state schools across Yorkshire is to uncover some hard truths, uncomfortable realities and yet also marvel at what's being achieved in a vast swathe of the country.
There has been a significant switch in approach to cricket in schools nationally, linked directly with funding cycles and strategic thinking. Where once the emphasis was on encouraging teens and fostering links with satellite clubs, the priority for Chance to Shine now is almost entirely on primary schools.
That translates as schools delivery connecting to the ECB's All Stars programme for children aged five to eight.
On a basic level, it is about resource versus reward. County boards are inevitably at the sharp end of any criticism as they facilitate on the ground but they are delivering whatever plan has been decided, with the money and personnel they have at their disposal.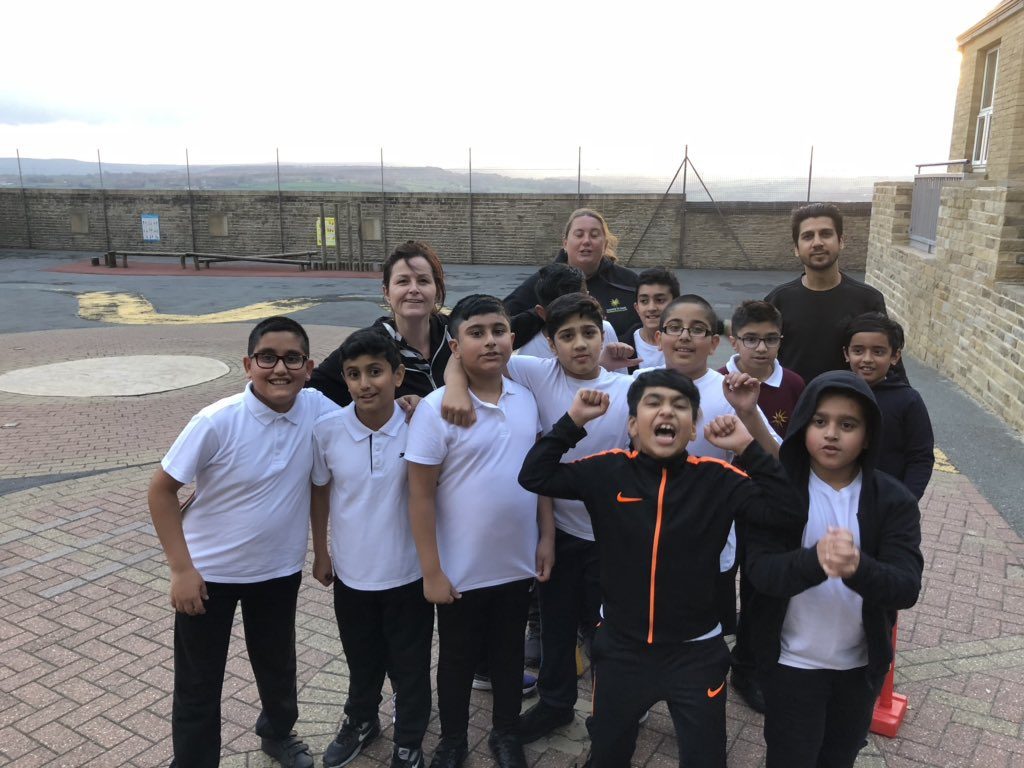 There are 1,997 primary schools in Yorkshire. The Yorkshire Cricket Board (YCB), on behalf of Chance to Shine, is delivering 21 hours of 'school contact time' in each of 450 primary schools.
Gareth Davis is the YCB's Lead Cricket Development Manager for Chance to Shine and has had that schools-related portfolio for six years. He also heads up Yorkshire's All Stars programme, manages disability cricket and is probably an adept juggler.
His view is: "If we didn't go into primaries, we wouldn't be meeting children until they were 11 or 12 and by then, they've already made their life choices in terms of what sport they're going to play. For me, the key with primary schools is that we're seeing them early."
In turn, that early connection to cricket can spread to future benefits: "It underpins everything that we do because clubs needs juniors, they need that consistent conveyor belt of kids coming through and the Chance to Shine and YCB Schools programme is the key to that."
Gareth's extensive remit is to begin to understand that we shouldn't think of cricket in schools solely in terms of kids in whites unfurling cover drives as the touch points are more nuanced and they link with a variety of projects. Access to cricket can come in many forms and flavours.
It's convenient but misguided to just define success or failure as number of hours taught in schools. Delivery of cricket in Yorkshire and further afield spans everything from curriculum classes to national competitions.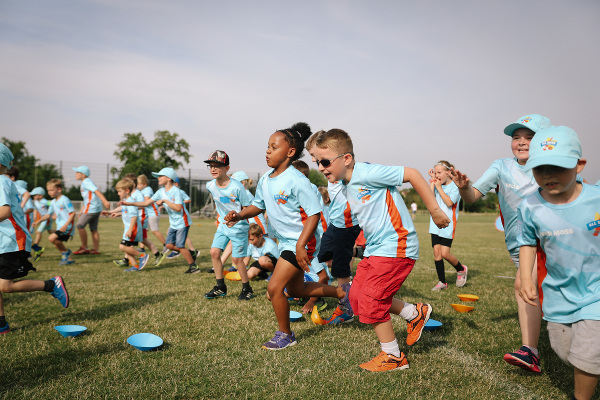 On top of those Yorkshire primary schools doing the full Chance to Shine programme, the YCB's coaches are also in 300 primaries delivering All Stars activation which is for Years 1-3.
This is 6 hours per primary school which includes an Inspirational Assembly (video with England players, All Stars clips, music, sixes) then the Activators might discuss the Spirit of Cricket with the kids before exercise (catching with beanbags) and teachers have a bowl-off to win their class All Stars wristbands.
In total, the YCB is delivering in 750 out of 1,997 primary schools. Is this enough? No, we all want to see more kids experience cricket while at school but county boards are not magicians. What is the main barrier to covering more? For Davis, extra funding would allow more staff to spread further:
"It's completely down to budget. If we had more budget, we would without a doubt, be in more schools as we could employ more Community Cricket Officers."
The Chance to Shine budget is divided up for counties who each have an indicative score based on population, number of schools and clubs. It works out that Yorkshire is 11.7% of the overall budget.
As to what happens to the schools that aren't involved in Chance to Shine, there are three competitions that any primary school can enter: The Rapid Fire Skills Festival (Years 1 & 2) has around 500 Yorkshire schools that take part annually, The Summer Smash (Years 3 & 4) is a Kwik Cricket competition, entered by 600 primary schools and in Years 5 & 6, the same format attracts 1,200 schools in Yorkshire each year.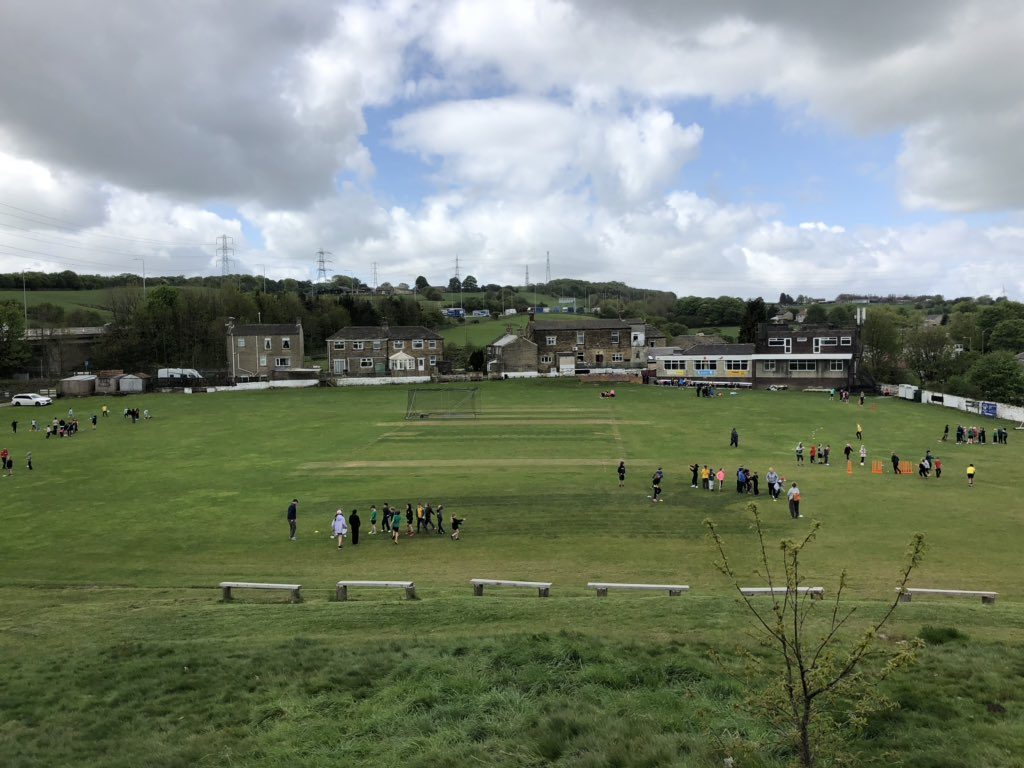 Secondary schools black hole
The eagle-eyed amongst you will notice a complete absence of any mention of secondary schools cricket. Not to put too fine a point on it but there is no cricket taught in secondary schools in Yorkshire by the YCB and that is a reflection of the national picture.
Again, it should be stressed that the YCB, as other governing bodies do, are fulfilling their part in an overall strategy that is passed down to implement.
While difficult choices need to be made, it seems incredible that after so much provision at a younger age, it largely flatlines when children reach their teens.
It turns out relationships and partying are not the only reasons why cricket gets discarded by this demographic. For those who haven't transferred to a cricket club, it has already been lost to many.
Of course, that's not to say there is no cricket available to those age brackets. For boys and girls, there is U13 and U15 Chance to Compete indoor and outdoor competitions.
This is state schools-only cricket and is aimed at those who don't play the game regularly. Around 120 secondary schools across Yorkshire take part in the frenetic, 8-a-side format with local, county and regional rounds before national finals.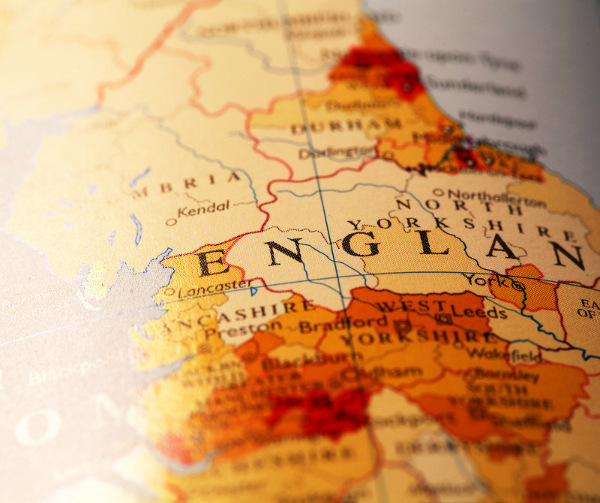 Land of opportunity in Bradford
Bradford is a fascinating case study when it comes to the passion for cricket allied with its ethnic diversity and economic challenges that characterise this city.
As it stands, over 30% of Bradford's population is under 20 which surely represents a tantalising opportunity for cricket. There are 77 primary schools in Bradford of which the YCB had 21 signed up to Chance to Shine, at the time of writing.
One barrier to more cricket in Bradford's schools is undeniably cost. A school has to pay the Yorkshire Cricket Board £150 for 12 hours to offset the shortfall in Chance to Shine funding that covers the YCB's supply of community coaches.
Steve Archer is the YCB's Cricket Development Manager for West Yorkshire and tells me they are aiming to get into 45 schools across Bradford. One difficulty is reframing the message from free to excellent value for money:
"We think it's a good deal, given schools get up to £18,000 through the PE and Sport Premium funding. Because they've had it free for so long, a lot of schools are averse to paying £150."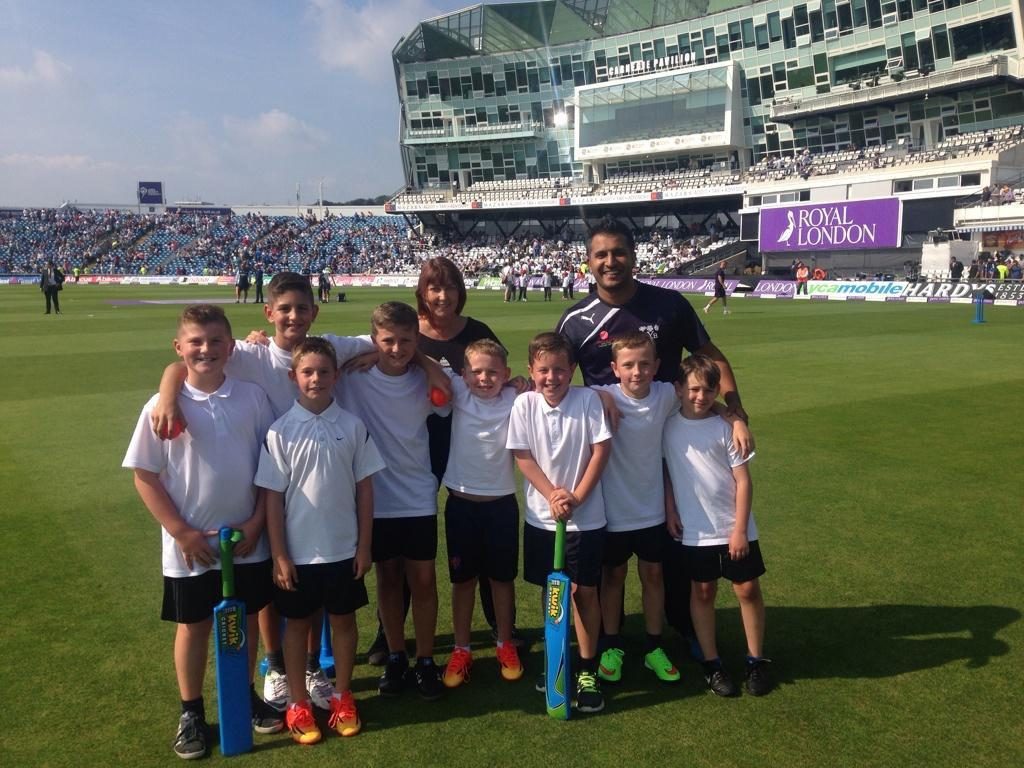 Multi-sport competition
Part of the battleground is showing that cricket can be all-year-round and presents a sound investment.
According to Steve, "We're up against a number of private companies who are multi-sport and can go in and offer football, cricket, athletics and rock-climbing. From a schools' perspective, it's more attractive to sign up a multi-sports organisation for nine months in a year."
Schools like to plan a year in advance from April as that's when their sports premium funding is available but county boards don't tend to get notification of their funding from Chance to Shine until September or October. That makes for a disjointed strategy but you won't find anyone grumbling, it is what it is.
The mission to win hearts and minds over to cricket is as much aimed at teachers as it is the pupils. One selling point is to show how the game can be integrated into the classroom.
With the 'Learn' element of the Chance to Shine package, activators will show children how to score to use their maths or test their geography by locating county or international teams.
In Bradford, the mountain facing those trying to sell the vision of cricket is multi-faceted and a longer-term project. Steve Archer sees the erosion of stereotypes as mission critical:
"I think we need more time to persuade schools as to the benefits of getting involved in cricket. You need to scale the perception that cricket's a middle-class, white game; that you need to maintain a wicket, certain amounts of equipment and specific technical skills."
Assuming the money could be found, and we're talking millions of pounds extra across the country, then the answer is surely a balance between primary and secondary so the journey in cricket is not cut off abruptly.
It's lazy to slam what's already being done up and down the country and blossoming projects such as Chance to Shine Street and National Cricket Week are successes in their own right.
In Bradford, you only need to take a walk to Bradford Park Avenue and see hundreds of school kids on the outfield to dispel a few myths. Upscaling that requires deep pockets but is not beyond the realm of possibility.
As Gareth Davis put it before dashing off to a Chance to Shine meeting: "You can never coach cricket to enough children ever. Children playing regular cricket in schools, in communities and clubs can only benefit the game."
Editor's note: Thanks go to Alex Murphy for her photos of schools cricket in West Yorkshire.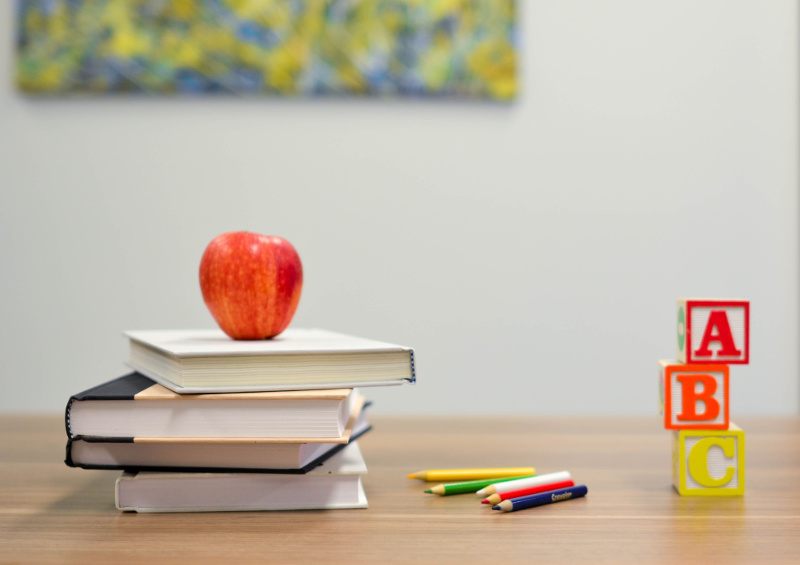 What do you think?
Leave a comment below and tweet @cricketyorks on Twitter with your thoughts or get in touch via the Cricket Yorkshire Facebook page.
Is there more or less cricket happening than you realised? What would you do to encourage more cricket in schools?
Latest posts by John Fuller
(see all)