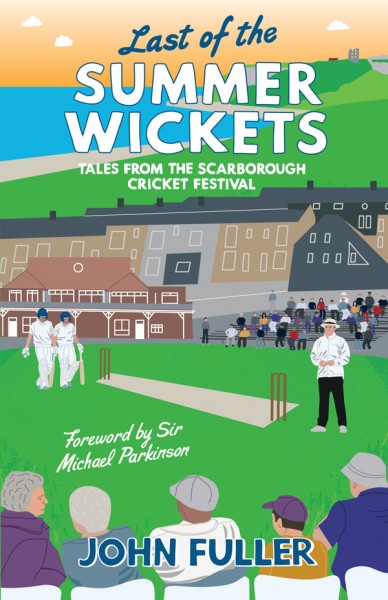 I'm delighted that my Scarborough Cricket Festival book called Last of the Summer Wickets will be out on 21 June 2019, published by Great Northern Books.
The Scarborough Cricket Festival has made for a compelling subject. We are firmly in an age where T20 dominates the cricket agenda and yet there is an enormously popular cricket tradition that endures on the Yorkshire coast dating back to 1876.
I spent the best part of a week in the town around the 2018 Scarborough Cricket Festival talking to fans, players and those who have been coming to Scarborough to watch county cricket for decades.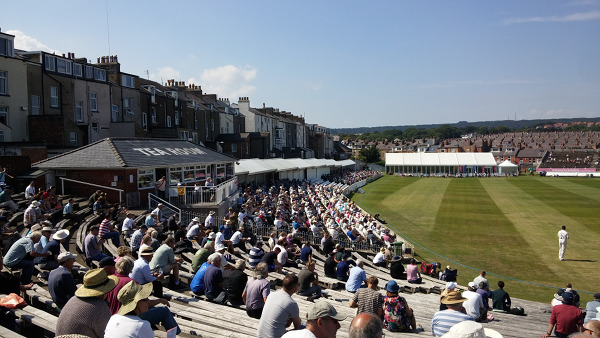 What's included?
It is written in the style of my first book, All Wickets Great and Small, with travel writing at its core so expect as much about the quality of the fish and chips and the conversations I have as the action over the three and a bit days.
I want you to feel the sand between your toes and be transported back to the wooden benches of the Popular Bank and the roar that ignites to spur Yorkshire on.
While not a history book, it has lots of stories of historical matches included. It would be hard not to look back at some of the famous matches, players and performances that form much of the magic at North Marine Road.
Apart from my observations during the Scarborough Cricket Festival itself, I've interviewed many to tease out the stories, including…
Geoffrey Boycott re-lives his final Yorkshire match at Scarborough, Darren Lehmann is full of tales about his exploits on and off the field and Jason Gillespie speaks of what Scarborough Cricket Festival means to him.
From B&Bs to chippies who rely on the cricket to the perspective of Jim, Chief Executive of Scarborough Borough Council and the business of doing business; from the tales that flow from ardent Yorkshire fans to the personal accounts of life in the press box with Chris Waters and David Hopps, this is a must-read… but then I would say that!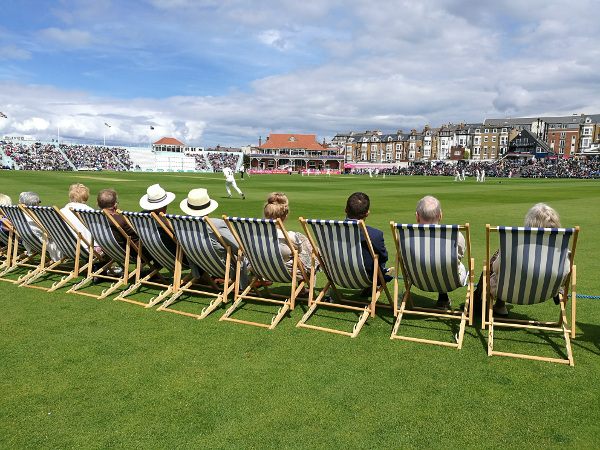 JOIN THE NEWSLETTER LIST
If you want to hear about what it's been like to write this book and see exclusive photography and stories before anyone else – sign up!
**This is separate to Cricket Yorkshire's regular list. It is only relating to the Scarborough Cricket festival book – but I have lots of content and it will be plenty of fun!